Cushion shopping can be overwhelming to say the least. From monochromes and brights to linens and velvets, the options are endless. So, we are here to help. And while at Interiors Addict we love a bargain, some luxuries are worth spending those few extra dollars on! Introducing our pick of 8 cushions worth splurging on.
Le Marc's Aubusson Cushion: Hand-stitched intricate patterns give this cushion a distressed look. I can just imagine it in the boudoir of an ancient palace, alongside tapestries and fine china. A botanical theme and soft tones on a hand-dyed cotton blend brings the Aubusson Cushion into this century. It is available in three colours, for $295 with a feather insert.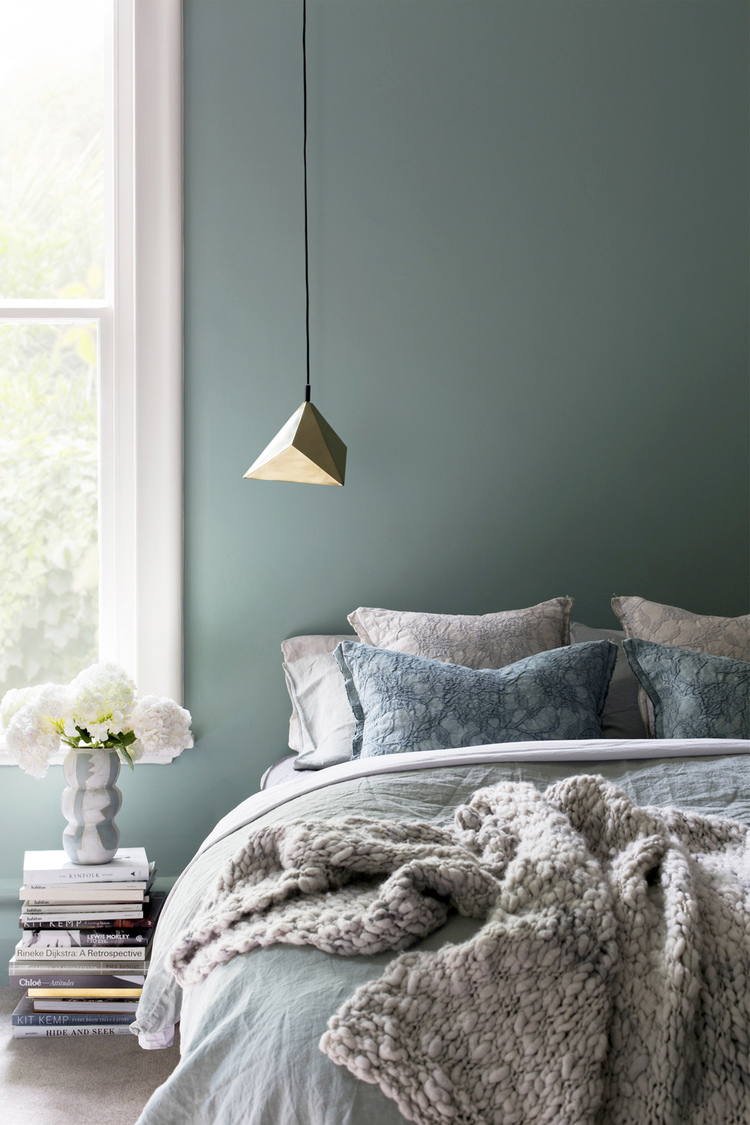 Sage and Clare's Laurel Fringe Cushion: Woven on a hand loom, the playful multicolour fringing defines this textural chevron cushion. Featuring a hand printed sunflower reverse and a feather insert, the Laurel Fringe Cushion is $149.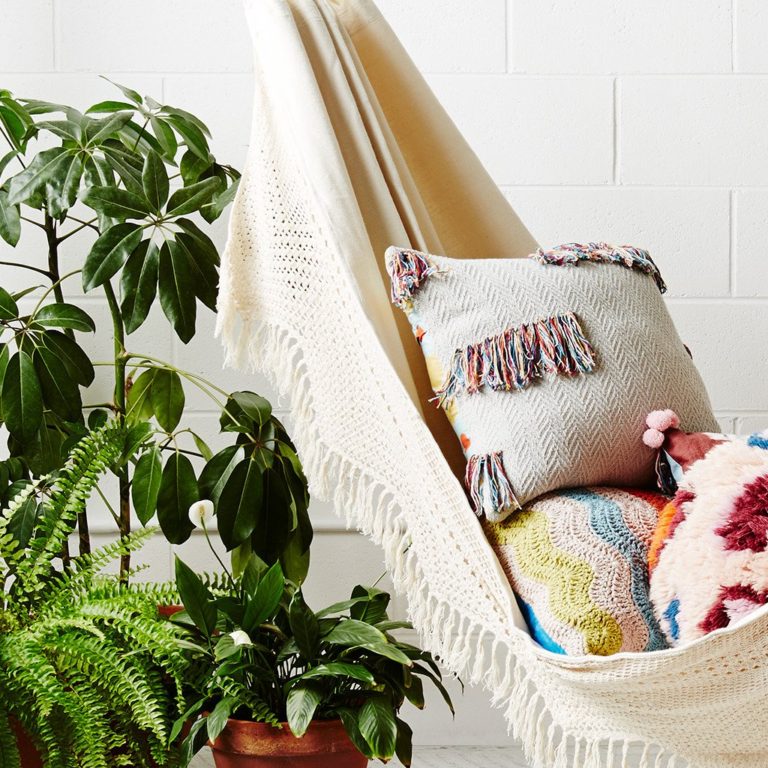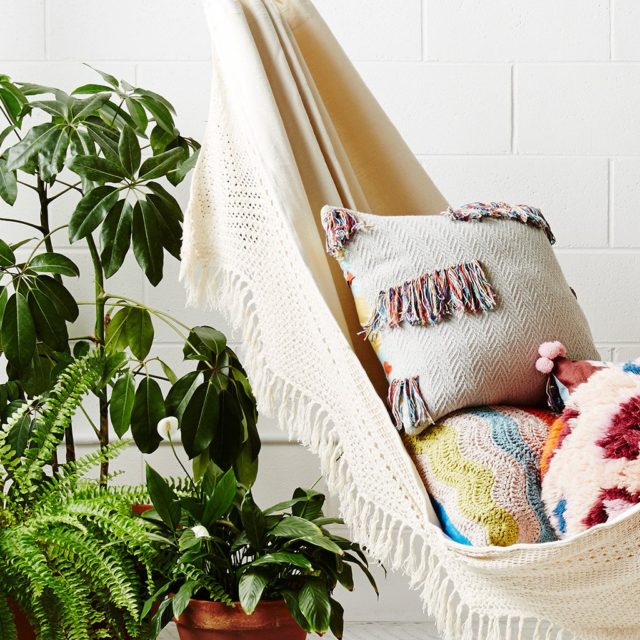 MJG's Easy Leather Round Cushion: With tan leather on one side and canvas on the other, this soft and decorative cushion could fit effortlessly into any home (Jen has one in hers). Also available in square and rectangle variations, it retails for $139 with insert.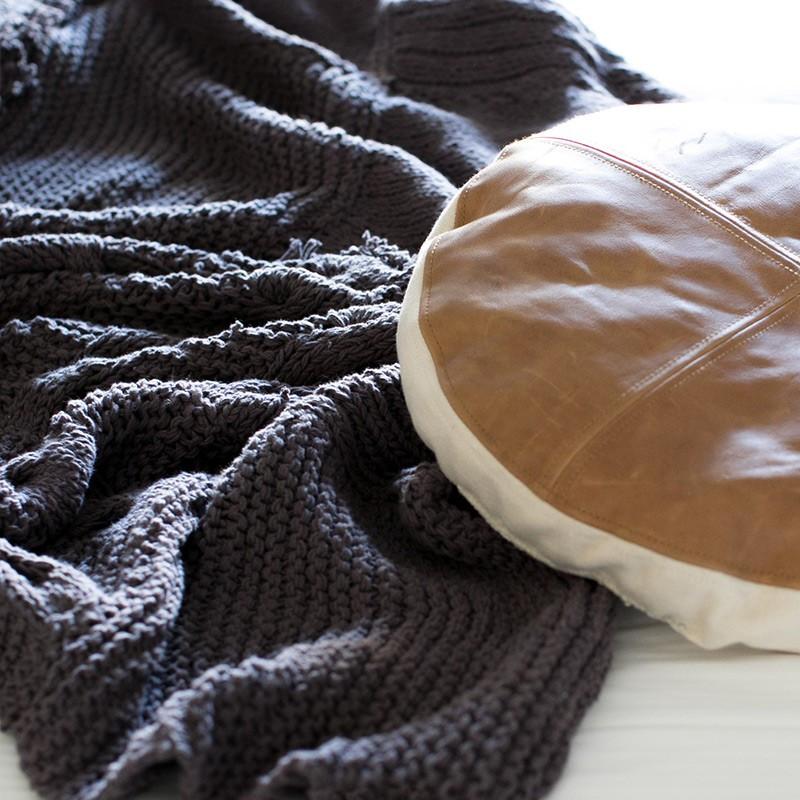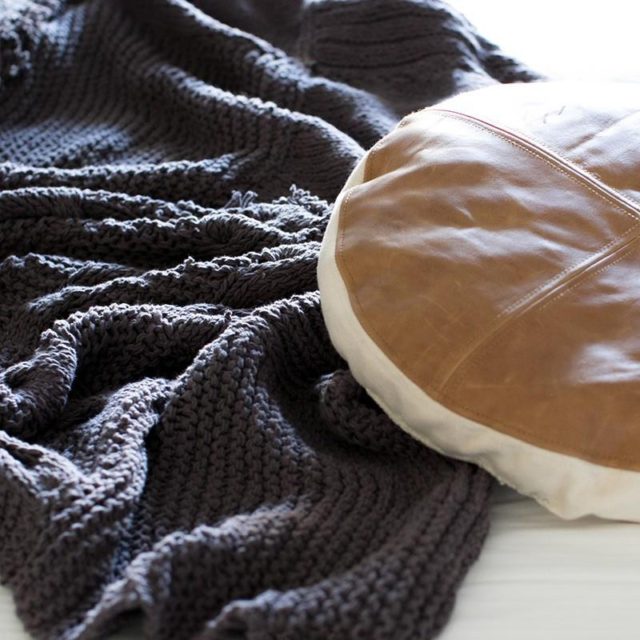 Greg Natale's Le Marais Dusty Pink Cushion: Let's face it, you can't have a cushion wrap without a shout out to Greg Natale! The Le Marais Cushion is reversible, with one side featuring a hand-embroidered pattern on cotton and the other a linen print. Colourful but sophisticated, it is $109.95 with a feather blend insert.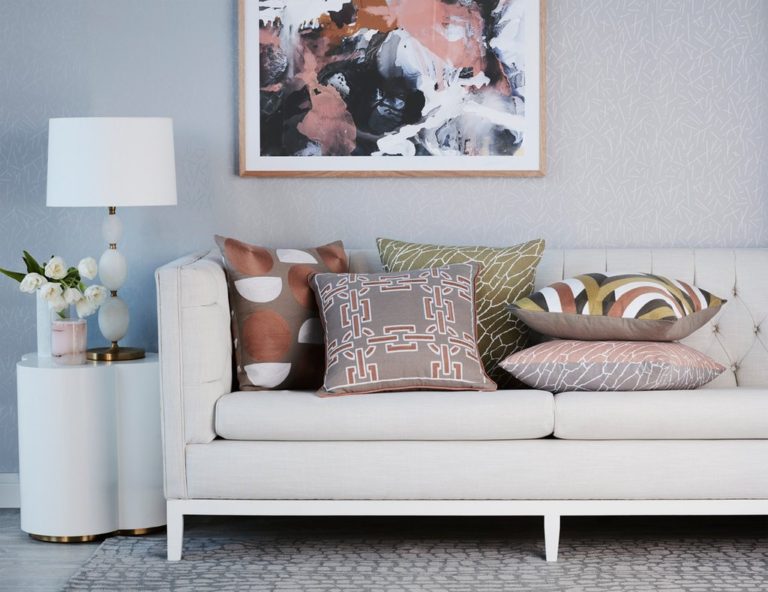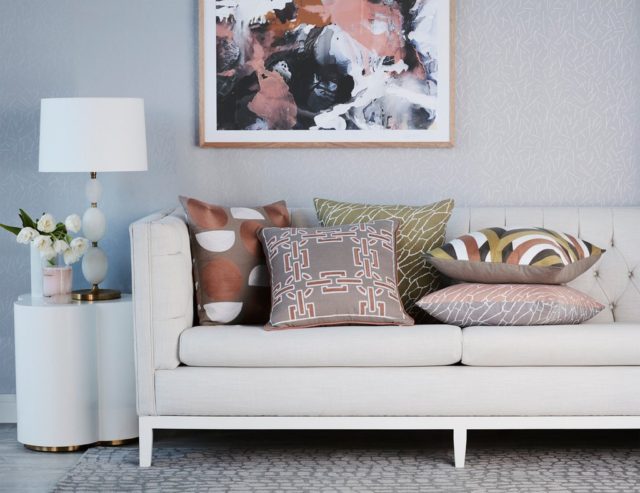 Fazeek's Hands Off Oatmeal Cushion:  Make your mark with Hands Off, a striking design hand-printed in Melbourne. Available in three colourways, the 100% linen cover with insert retails for $120. Plus if you love the design, you can get matching tea towels, throws and more!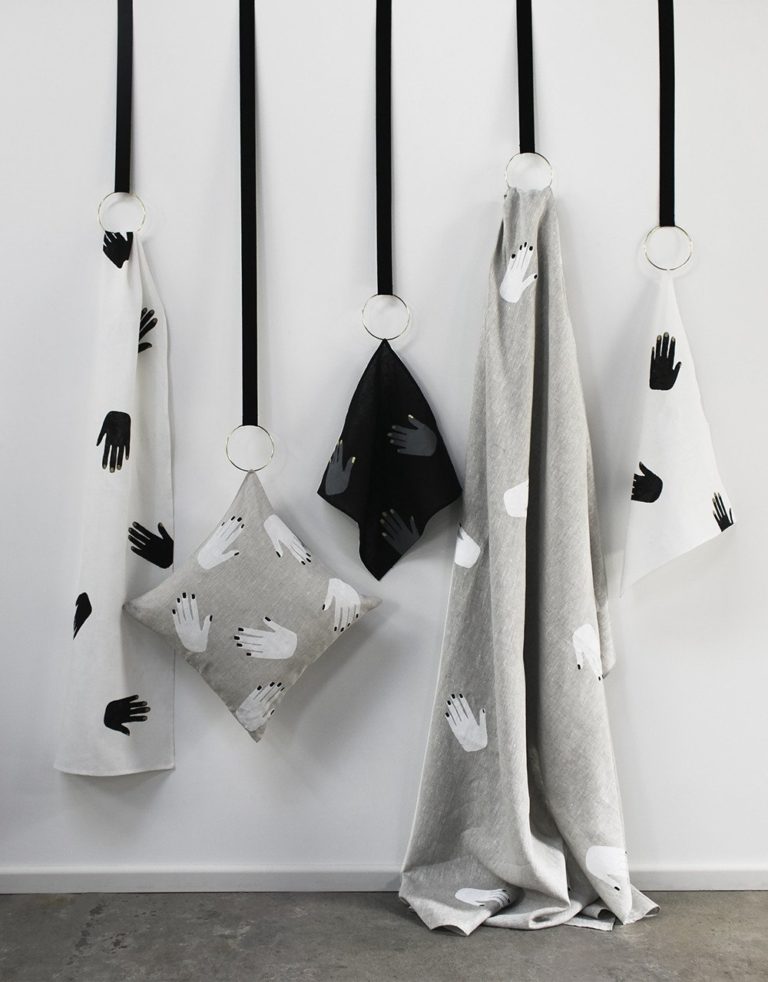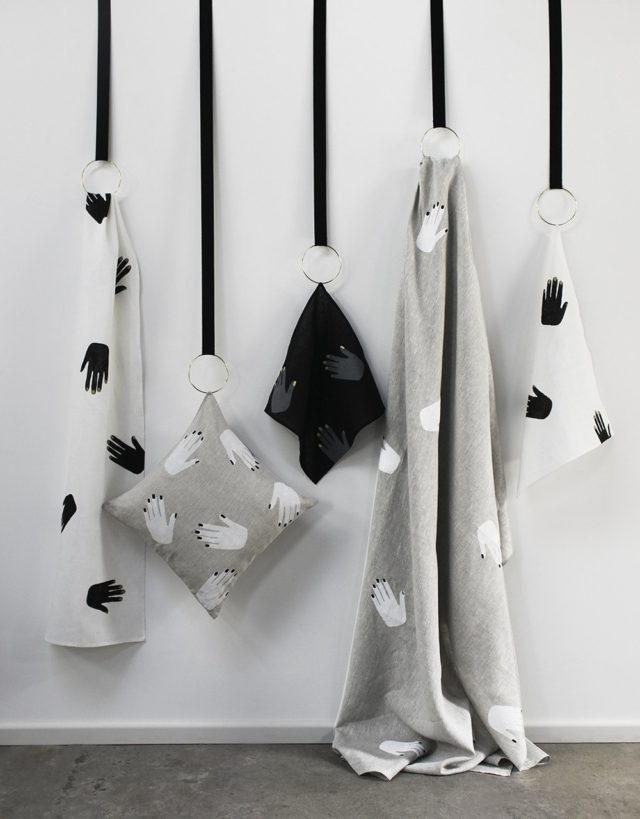 Prudence Caroline's Shortbread Cushion: If you can't afford the colourful, abstract artworks of Prudence Caroline, a digitally printed cushion is the next best thing! With her art on one side and a baby pink velvet on the reverse, it measurers 40x100cm, perfect for a statement piece on your bed. It retails for $179 with insert.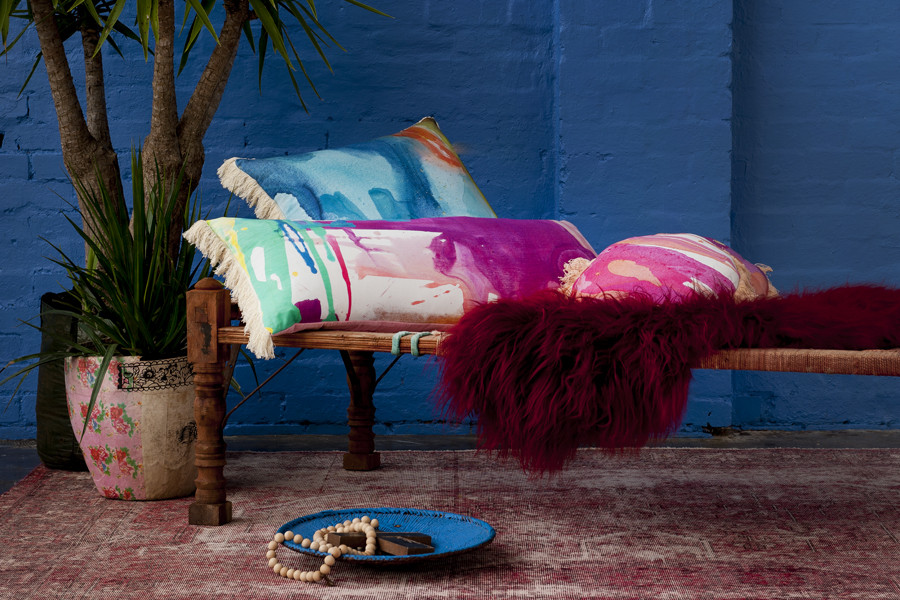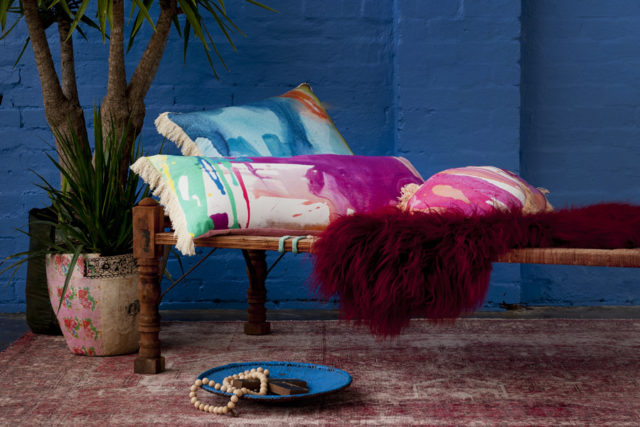 Oon Home's Buneko Cushion in Marble: It takes several hours to create just one piece! Made via traditional techniques in Nepal, it brings to life beautiful textures, natural patterns and some serious wool goodness. Functioning as a floor cushion or chair pad, it is available in four colourways for $199 (but half price on sale last time we looked!).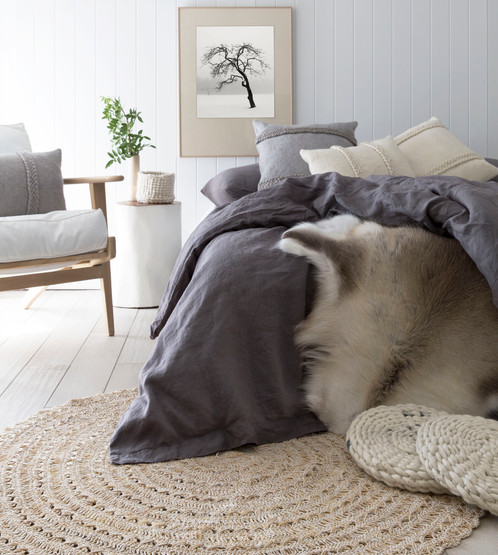 Ink & Spindle's Kookaburra & Bracken Cushion: Paying homage to Australia, the linen cushion features a hand printed kookaburra design on one side and a bracken design on the other. Made from meterage, every cushion features a different section of the design, giving each piece its own unique look. It retails for $112 with an ethical feather insert.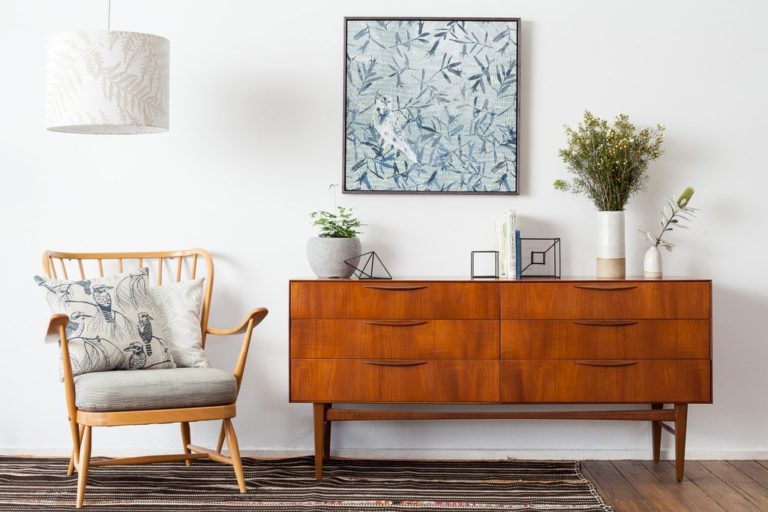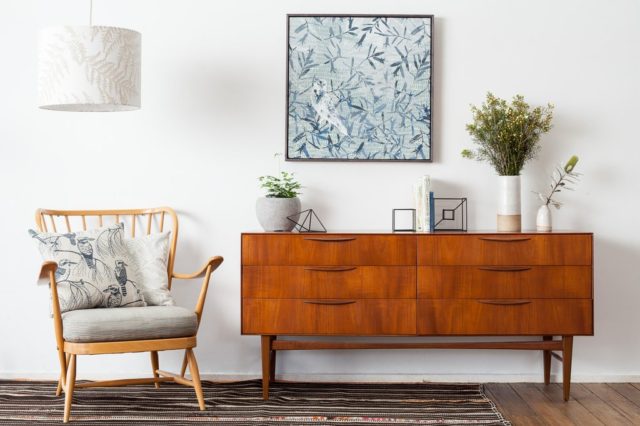 We hope you liked the list. Let us know what you would add!
Can't get enough? Get your homewares fix here.