Just one week today, it will be time for another round of our fun Instagram styling challenge 7 Vignettes and this month, West Elm are on board to celebrate the upcoming opening of their new Chatswood Chase store in Sydney. As a north-of-the-bridge girl, I'm pretty excited about this! Here are the themes for those of you who like to get prepared in advance! This round, the winner gets a $300 West Elm voucher to be spent in store or online.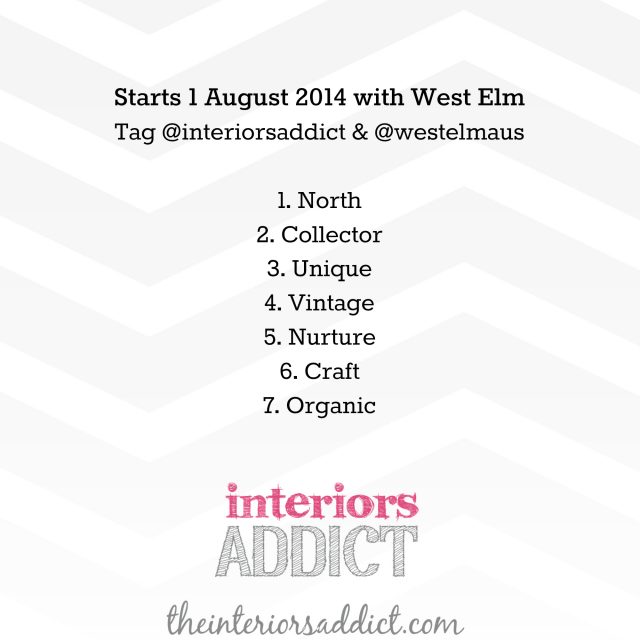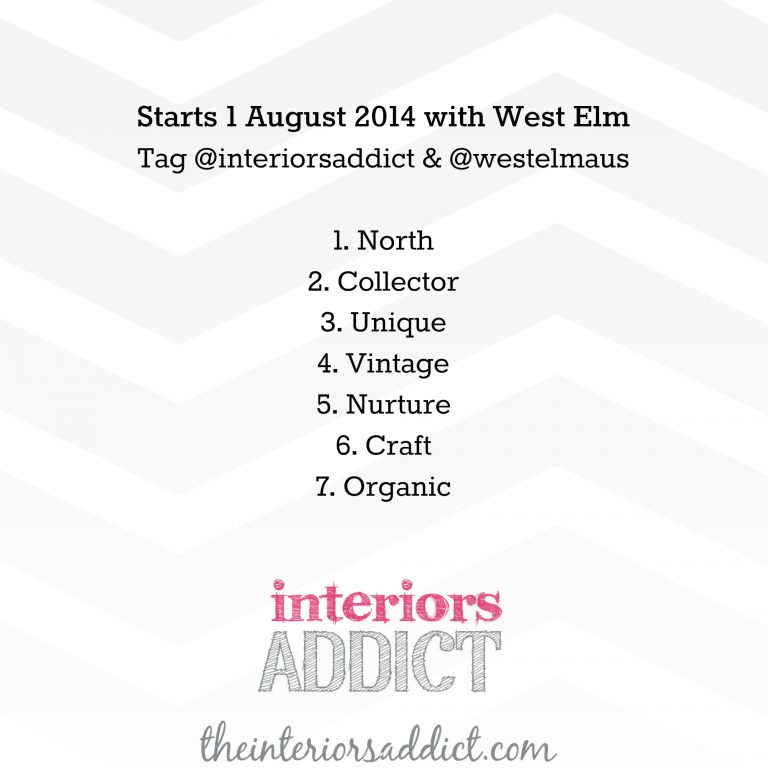 Our guest judge is Williams Sonoma Australia's social media manager, Chantal Brady. Make sure you tag her @westelmaus and us @interiorsaddict and use the hashtag #7vignettes. All the basics on how to take part can be found here.
In other exciting news, we are so close to reaching 40,000 images shared on the hastag that I'm confident it could happen this round. Exciting!
Read all about 7 Vignettes on the West Elm blog, Front and Main. Shop West Elm online.