From asbestos to wallpaper, mould and landscaping issues, there are so many things that can dissuade people from purchasing a property. Therefore, it's imperative that you don't present a job half done. There's often no point in completing a partial renovation if the rest of the property is a turn off to potential buyers.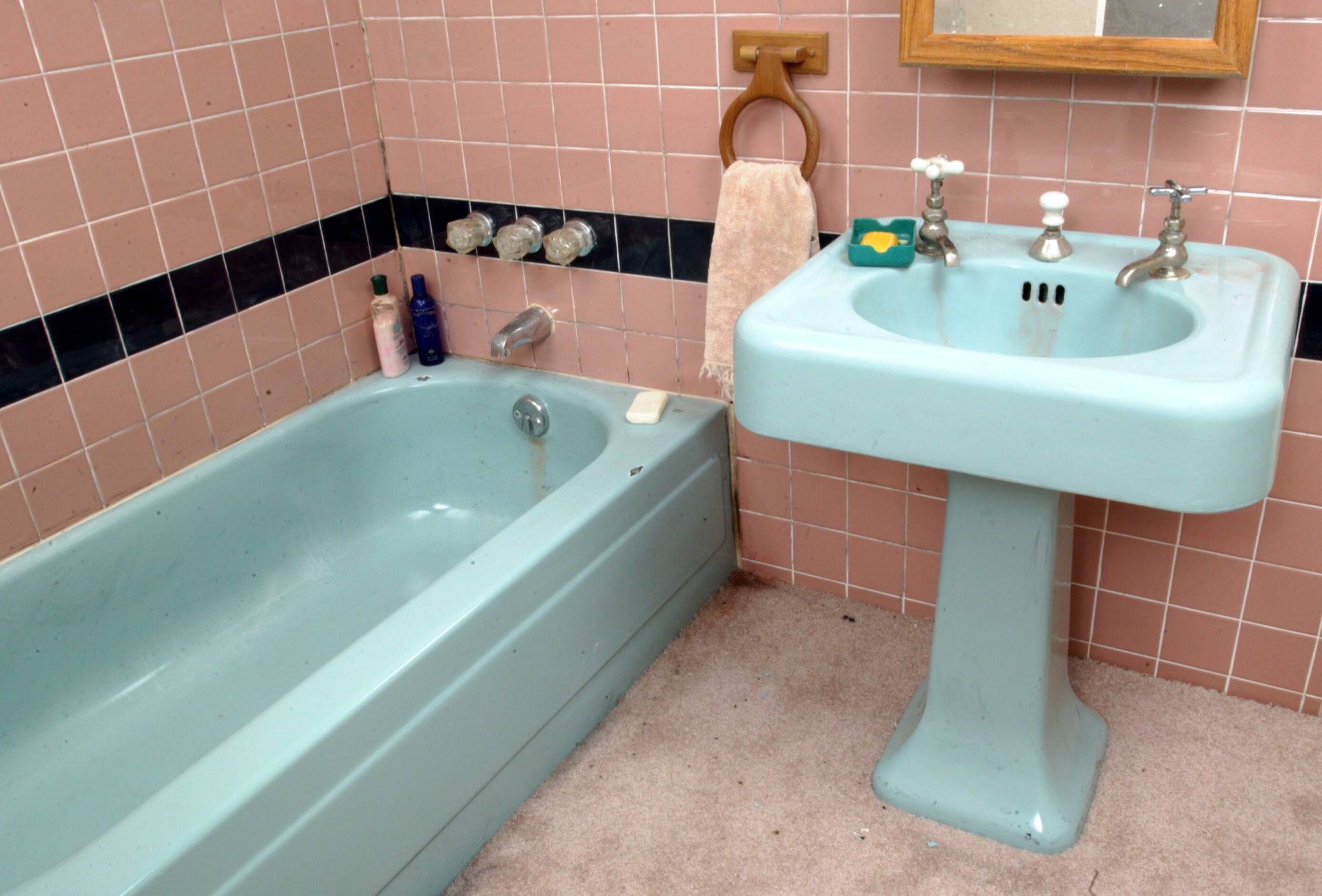 Image source: Bathroom designer
7 top buyer turn-offs that are easily fixed
 – Asbestos – Commonly found in the walls and ceilings of properties built prior to the 1980's and 1990's, asbestos has since been banned in Australia due to the health hazards it poses when the building material is disturbed. As such, it's understandable that its presence in a home may deter a potential buyer. However, it's a problem that can be easily and safely removed from a property by asbestos specialists and trade professionals in a way that will not cause harm to yourself or anyone involved in the process. Obviously, it can then be replaced with safe building materials.
– Mould – Mould can be a huge turn off when purchasing a property, but most mould can be removed. Firstly, find the source of the problem and repair it – reasons for mould and damp walls can be poor ventilation or damaged plumbing, to name a couple. If poor ventilation is to blame, install an exhaust fan, or if leaky pipes are the culprit, call a plumber to repair them. In addition, there are numerous products on the market that kill mould which is an important step. If the mould is simply cleaned up, it will reappear time and time again, no matter if there is a water issue or not.
– Wallpaper – Wallpaper can be considered a nightmare by potential buyers, but there are a couple of easy ways you can update or remove it. If you want to save the existing wallpaper, firstly check that there is no damage to it like tears or bubbling. Alternatively, if the paper itself isn't heavily textured (as in a flocked or velvet finish) you can often just paint right over it. However, if removal is the only option there are two popular and effective ways to do so – one involves chemicals and the other steam. Using a stripper chemical can disintegrate the wallpaper which allows you to peel or scrape away the remaining wallpaper from the wall. Using a steamer loosens the glue underneath the wallpaper, allowing you to pull the rolls of wallpaper from the walls as you steam. These methods are usually two man jobs, and you should be super cautious about your safety!
– Messy landscaping – If your home has an overgrown, messy garden, this can be an easy fix – while there might be some hard work involved, the outcome is usually glorious. Strip back, hedge, prune and mow to get the yard in order. You will be amazed at the results of what a little "green decluttering" on the exterior can do. Your property can often look brand new!
– Too many bedrooms – It's tough to imagine this could ever be a problem but some people are put off by the presence of too many bedrooms. Firstly, you must ask yourself – does your home feel out of proportion? This is a common problem for a lot of properties, especially when there are too many bedrooms and not enough living spaces. Make sure to look over the floorplan of the property – make note of how many bedrooms there are versus how many lounge spaces and bathrooms. Can you knock down a bedroom wall to create another lounge room? Can you convert a smaller bedroom into another bathroom or add an ensuite onto the master bedroom? Floorplan changes like this can make your property a lot more desirable to potential buyers.
 – Not enough bedrooms – Conversely, do you feel that there are not enough bedrooms to appeal to prospective buyers? Look at the floorplan and consider where you may be able to steal space from to create another bedroom. Do you have an overly large living area that you can steal from or a bedroom that is far too large?
– Dated kitchens and bathrooms – These are a massive turn-off for most people but they can be quite easy to modify. We have all seen the pastel pink and green baths, avocado green kitchen appliances, orange pine doors and brightly coloured splashbacks of the past. However, these things shouldn't be an issue as gaudy colours can be fixed. There are numerous paint products on the market that are created especially for tiles, acrylic surfaces, laminates and benchtops and they come in whites and other neutral colours. For items like your toilets, basins, tapware and kitchen appliances, affordable replacements can be found in the marketplace too. These methods will instantly update a colourful kitchen or bathroom.