With more and more of us living in small inner city dwellings, never has storage been so important. But rather than hide away all your family heirlooms and childhood collections, display them on one of these seven gorgeous wall shelves. Prices start from as low as $25!
Bride & Wolfe's original Oak Hardwood Circle Shelf has a classic warmth and beauty that will add a degree of elegance to your home. Using traditional bentwood techniques that date back to the 1890's, they bend solid lengths of SFC certified hardwood slowly with steam to build a timeless, hand-created heirloom. Designed and made in Australia, it is available in two sizes and four finishes, with prices starting at $420.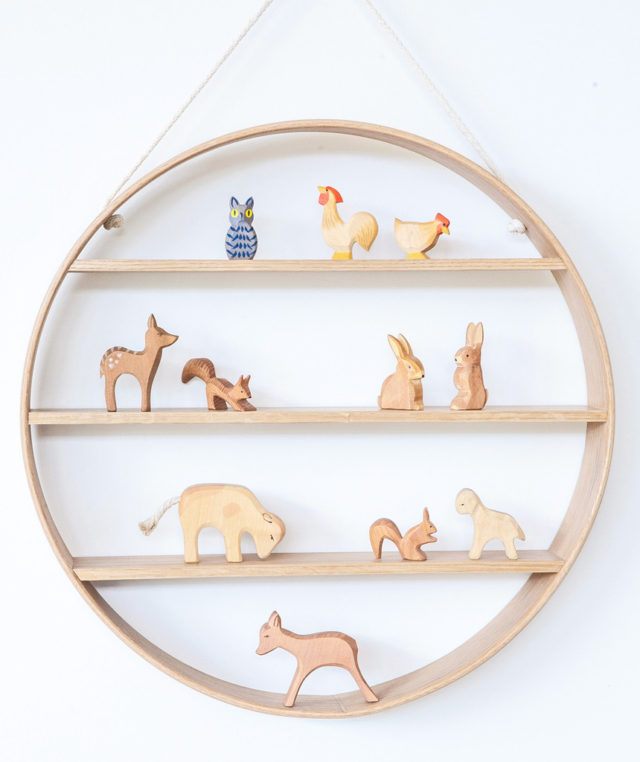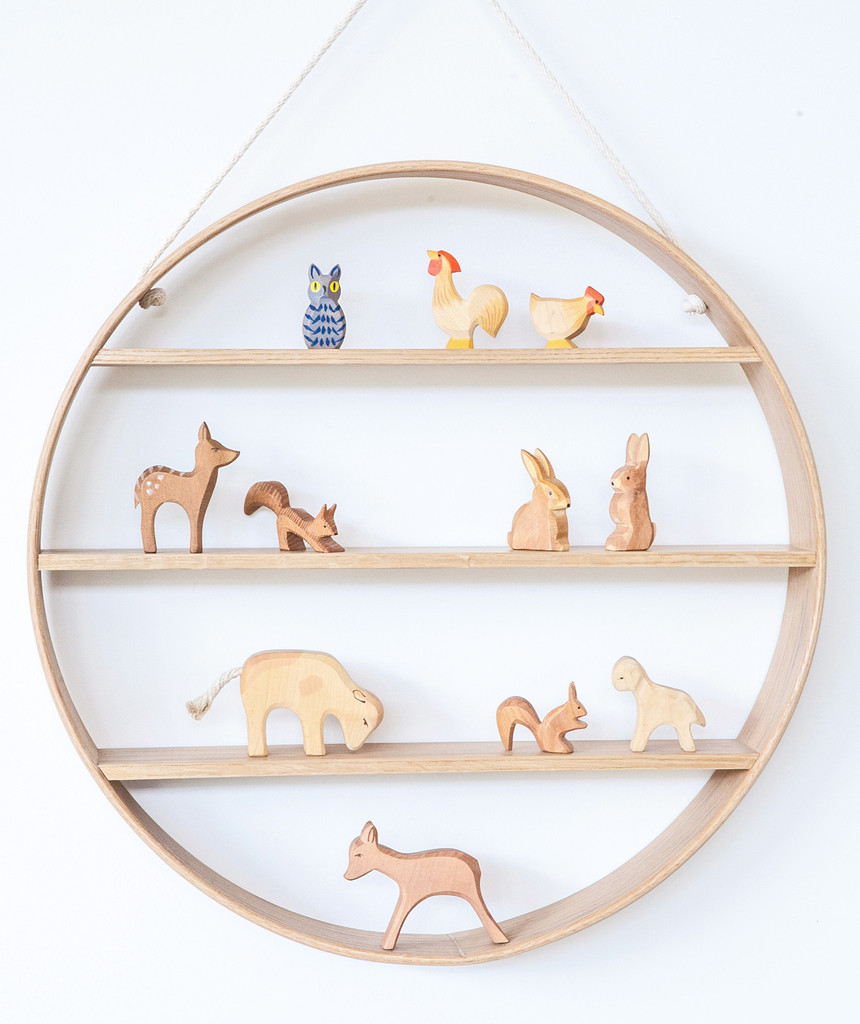 Display books, photos, cookware and more with West Elm's Marble Shelving. Express your design style by pairing with the statement Star Burst Brackets. Set includes one solid shelf and two brackets for $179.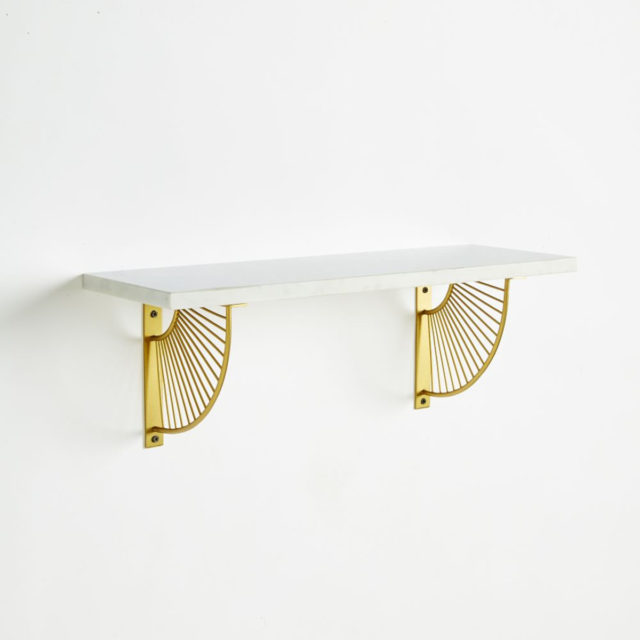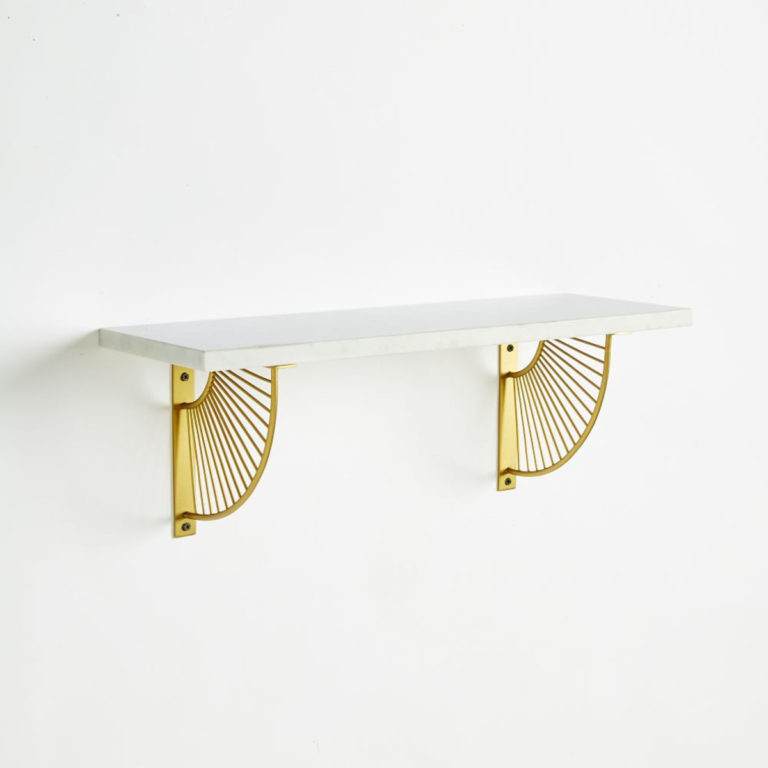 The String System is a multiple award-winning design that continues to grow in popularity. A lightweight and flexible storage system that is constructed of side panels and shelves, it is easy to mount and move creating various combinations, depths, and frame functions. String Pocket ($375) is the mini sized String System, perfect for small storage needs or for creating joint modules in your own unique design. Available from Great Dane, there are a variety of colours and finishes on offer.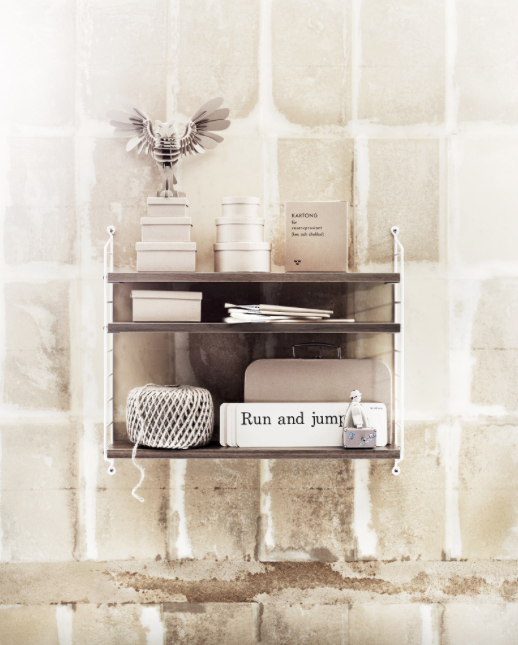 Pottery Barn's modular Fruit Crate Shelving ($239) is fitted with hooks, shelves and rails, and is designed to add the storage you need, right where you want it. Choose one or more (image below shows four) to mix and match. The interior is hand painted in antique ivory, with the exterior hand finished in mango wood.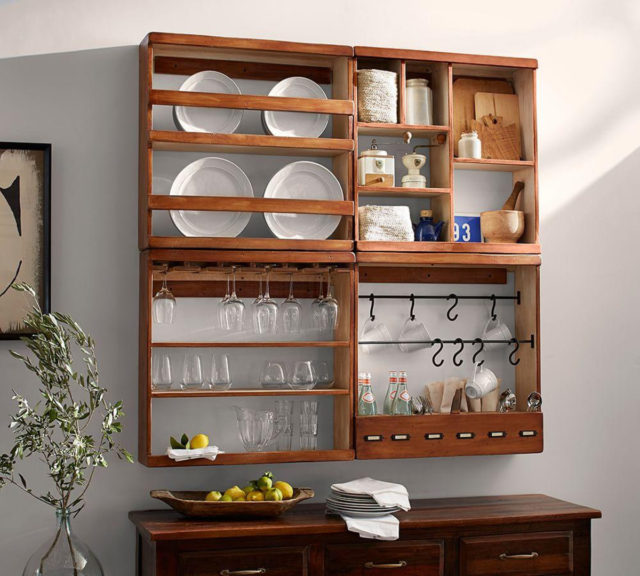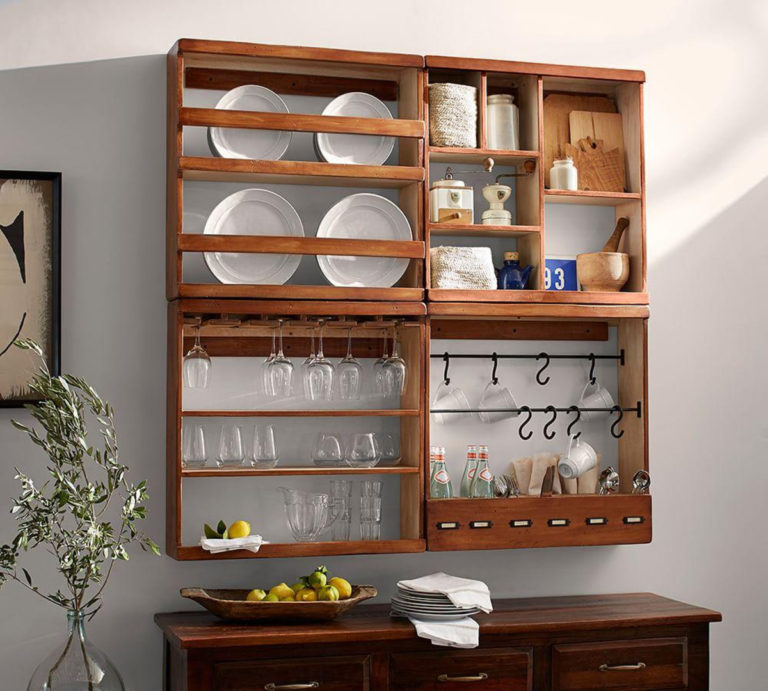 Available in three sizes, prices for the Oak Wall Floating Shelf from Curious Grace start at $155. Made from oak timber veneer, it is beautiful and simple, letting the objects do the talking.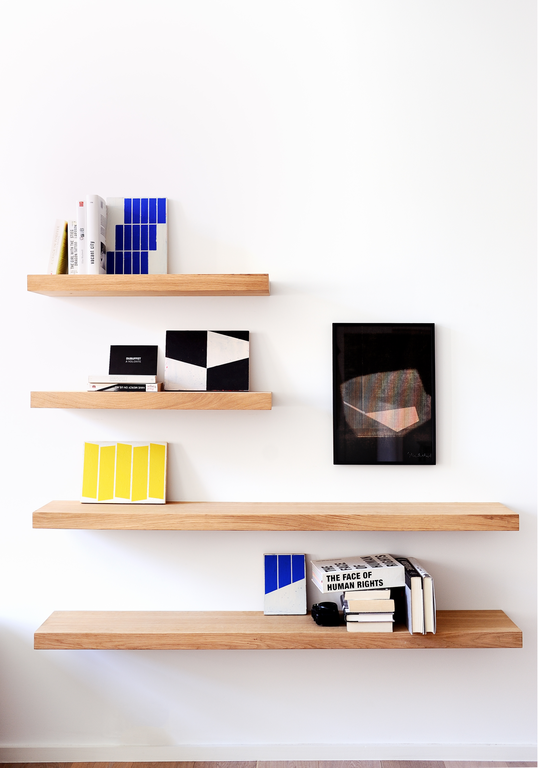 The Peggy Pegboard from Plyroom has been designed with simplicity, practicality and functionality in mind. Made from birch plywood, the moulded plywood construction is composed of multiple layers of birch for strength without the extra weight. Available in three finishes, prices start at $195.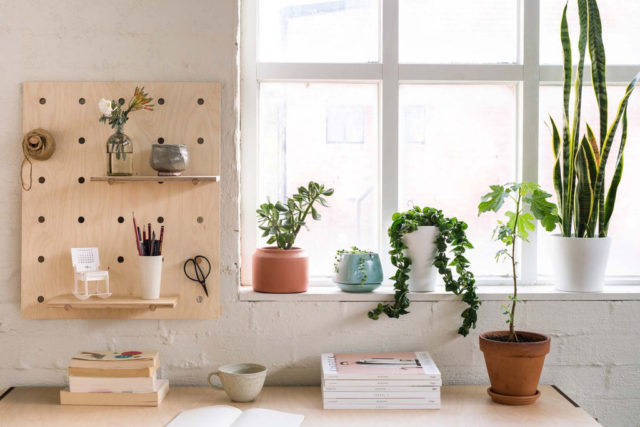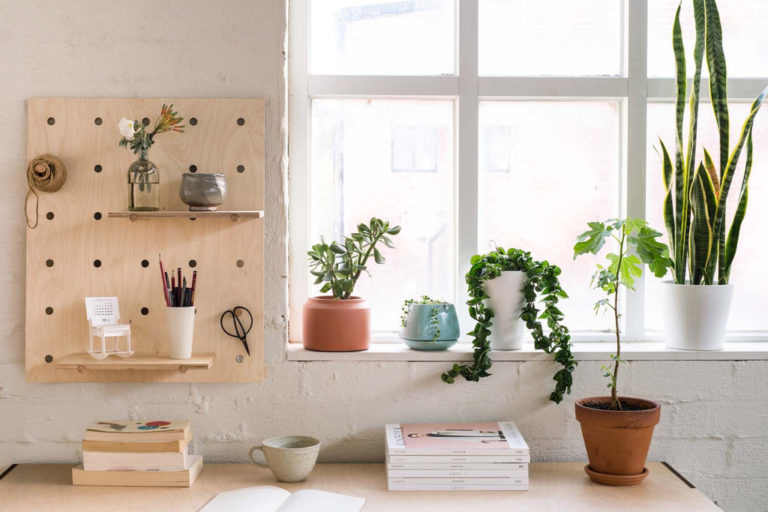 Create your own unique solution for storage and display with Ikea's VALJE Wall Cabinets. The cabinets are sold individually, in three sizes, and you can get doors or drawers too. Put one on your wall or as many as you like, arranged the way you want. Assembly is quick and easy, thanks to the wedge dowel that clicks into the pre-drilled holes. Prices start at $25.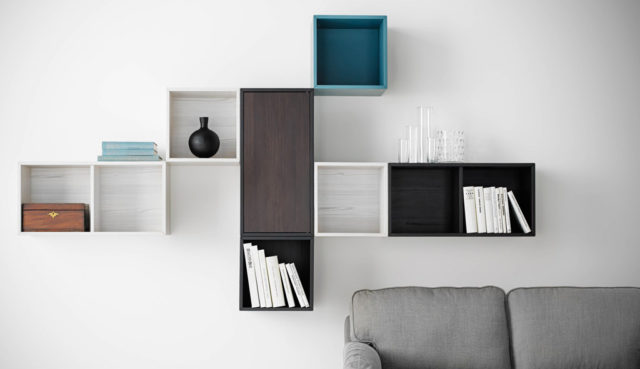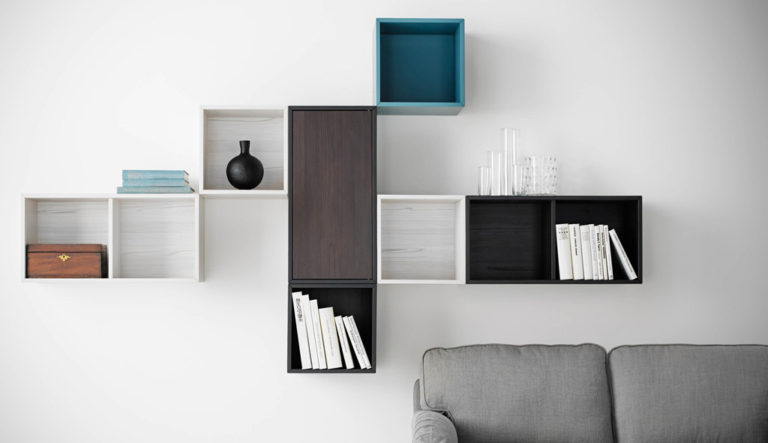 We hope you liked this list. Let us know what you'd add!