Outdoor furniture is an essential part of Australian living, whether it's for a cosy balcony, urban courtyard, expansive deck or stylish pool surround.  King Furniture offer their five tips for finding the perfect balance of durability, style and comfort when considering a new outdoor setting. Here's what you should be asking…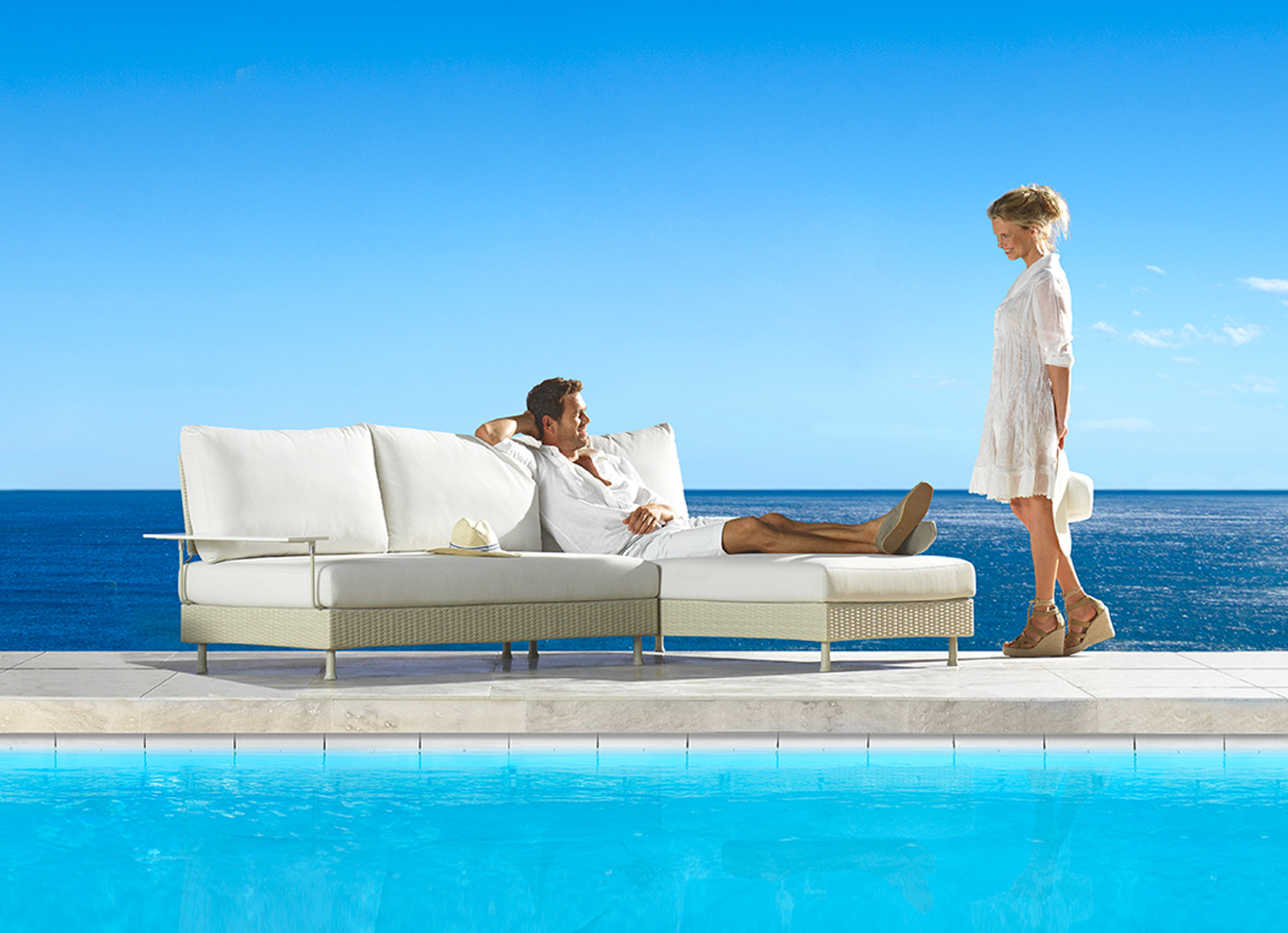 How will the furniture be used? Alfresco dining, weekend relaxing, or family and friend get-togethers? Modular furniture provides the option to reconfigure seating to suit each occasion.
Are frames and fittings made for outdoor conditions? The best outdoor furniture is completely constructed using marine grade materials, which can withstand temperature fluctuations, salt water, wind and rain and offer superior corrosion resistance. Waterproof cushion covers, vents in seating and meshed storage areas also help to release water from rain and poolside splashes to prevent mildew.
Will the fabric last? Look for fabrics containing UV stabilisers as they will resist fading from sunlight. This also assists in water repellency, allowing water drops to run off the surface and prevent soaking through fibres; making it quick to dry. King Furniture is launching a new outdoor fabric called Cabana, which has an additional waterproof backing that creates a barrier, making it completely waterproof.
Is maintenance easy? Materials that are coloured all the way through, rather than coated on the surface, will look new for longer with minimal maintenance.
What extra features are available? Other attractive design options and accessories include in-built storage for cushions and towels, optional side tables and umbrellas for shade.
Advances in outdoor materials and fabrics mean there is no need to sacrifice style and comfort for durability. A new setting should look good and feel luxurious, transforming outdoor spaces into desirable places to live and lounge.
— King Furniture are an award-winning Australian furniture brand, famous for designing and manufacturing contemporary furniture since 1977.