By Hayley Clarke
The topic of sustainability is making waves across almost every industry, and the interior design space is no exception. As the world becomes more aware of the impact of our actions on the environment, sustainable living has fast become a major factor to consider when it comes to designing your home interior.
There are a number of ways you can incorporate sustainable habits into your home while still crafting a stylish interior that you love. CandleXchange co-founder Hayley Clarke shares five simple ways you can get started.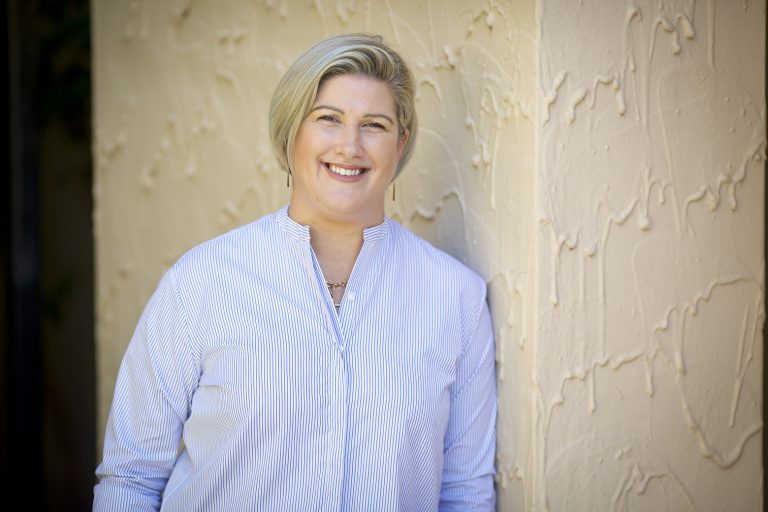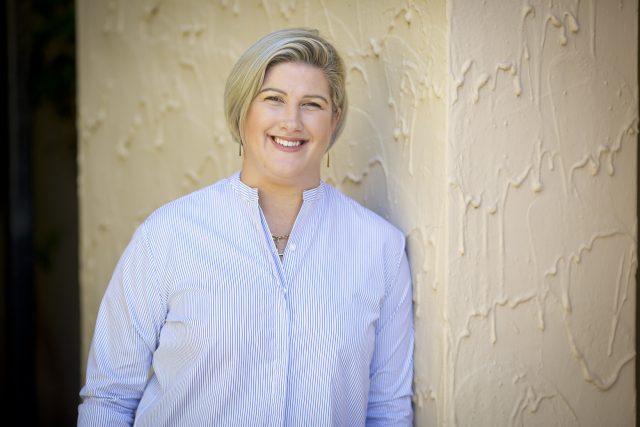 It's time to rethink our love affair with recycling
While recycling is now a common practice in many households, there are still many myths that stop people from doing it correctly. A prime example of this is the idea that candle packaging, soft plastics, or light-weight plastic items can be put in the recycling bin once empty, when in fact most recycling plants aren't equipped to process these materials.
Recycling plants deal with fast-moving consumer goods like wine bottles and glasses, but can't handle tough, tempered glass used in the manufacture of candle containers. This results in an estimated 35 million candle containers ending up in landfill each year simply due to consumer misconceptions that used containers can be recycled via household waste collections. With more than 38 million tonnes of recycling processed in Australia between 2018-19, it pays to be more educated and mindful about proper recycling techniques.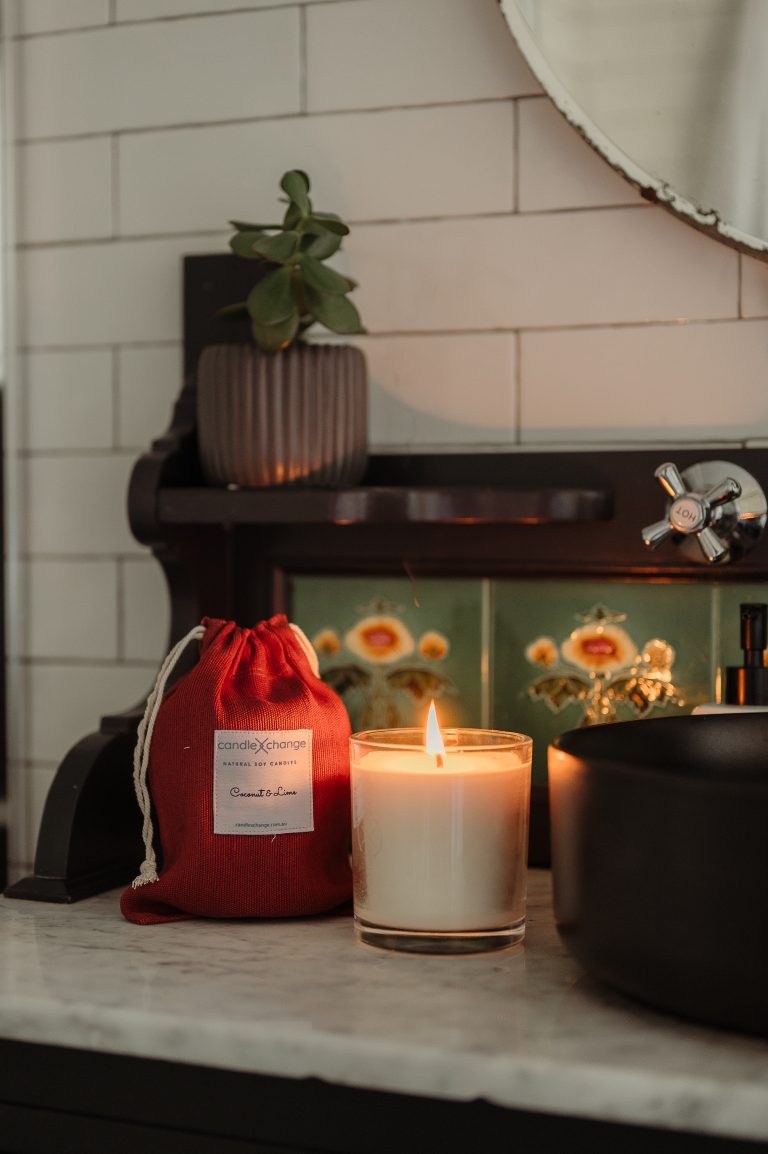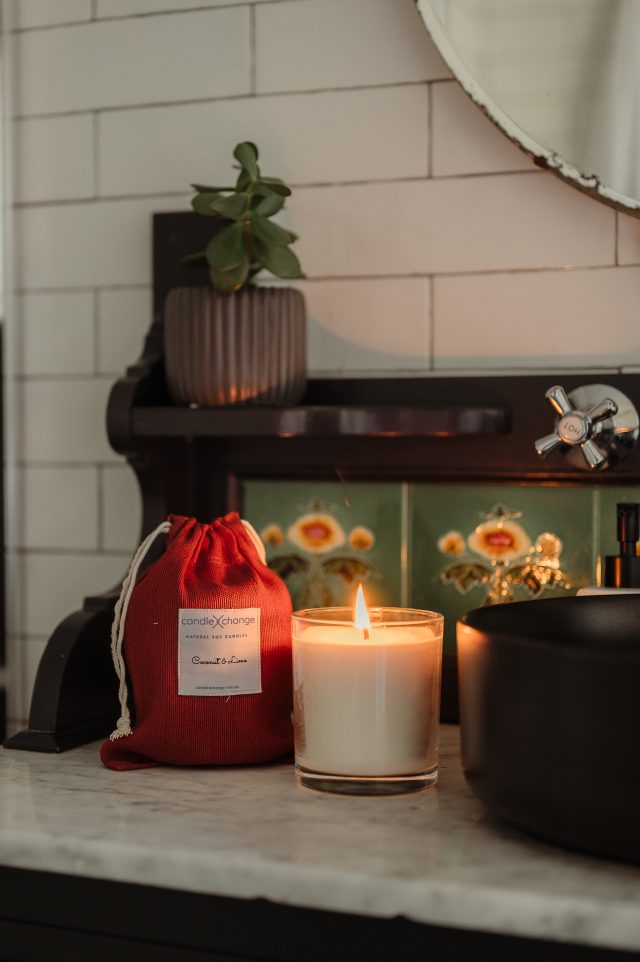 Reduce, reuse, and upcycle
One of the easiest ways to adopt a more sustainable home interior is to reuse products instead of throwing them away or buying new. Examples include candles that can be refilled, or product packaging that can be used to store household goods such as jewellery, trinkets or even repurposed into glasses, bowls, or storage containers. Not only does this approach lessen your environmental impact, but it also decreases clutter and will be more cost-effective long term.
Making an effort to find second-hand materials and items that add a unique touch to your home is also a great way to minimise your impact on the environment. Using deadstock fabric or second-hand finds is a great way to create unique items such as pillowcases, curtains, tea towels, and even dinner party napkins. Many fabric stores have these leftover materials available to purchase for a fraction of the cost, so you can style on a budget while also reducing the number of textiles and home goods that end up in landfills.
Be scent savvy
For many people, home fragrance products are an easy and fabulous way to create a cosy home. With so many options to choose from – candles, room sprays, incense sticks, and essential oil burners just to name a few – it's best to opt for the ones that are made with natural ingredients for the good of our environment.
While a candle may smell delicious, many contain ingredients that are unsustainable for our planet. One example is paraffin wax, which is made from a non-renewable resource and requires intensive manufacturing in order to be sourced and made into candles. Doing your research and choosing natural, sustainable home fragrance products will ensure that you are making the best decision for yourself and the environment.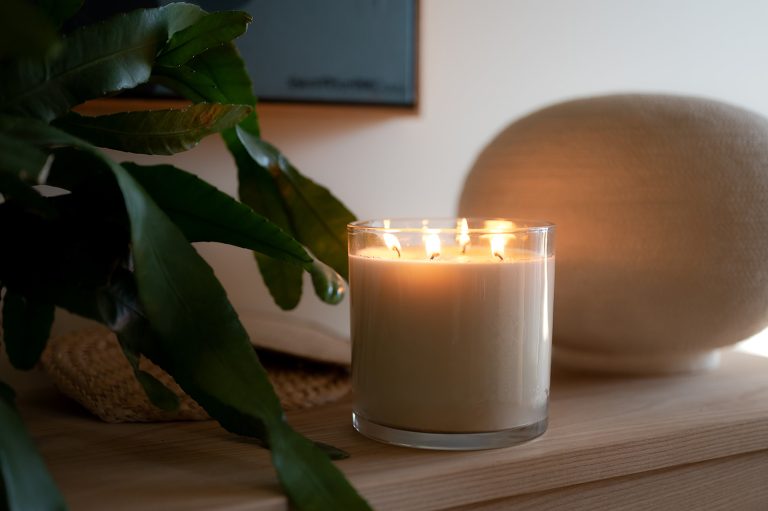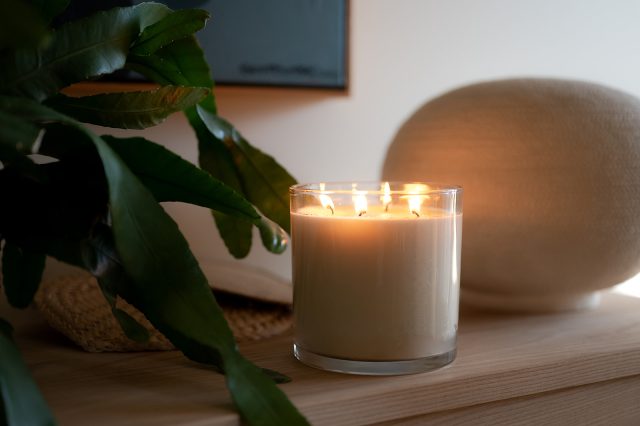 Tip: mind the scented candle craze! With so many scents available, it can be easy to buy into the candle consumption craze. A more sustainable approach is to intentionally choose scents that can help us in achieving desired outcomes, such as lavender and rosemary fragrances to help you focus.
Be a conscious consumer
As design lovers, it can be hard not to get caught up in the latest trends or feel tempted to refresh your space as your style changes. However, our tendency to quickly discard items long before the end of their life in favour of a trendier option leaves a huge imprint on our environment and is entirely unsustainable in the long run.
Rather than buying brand new, focus on becoming a conscious consumer and search your local op-shop or online community pages for second-hand furniture that you can refurbish into something you love. As the design world moves towards a more eco-conscious future, there is no better time to consider how you can make your own home both sustainable and stylish.
Flex your green thumb
Whether you love being out in the garden or not, it's easier than ever to enhance the style and sustainability of your home by managing your own green waste. There are plenty of at-home composting products on the market that allow you to make the most of waste that would otherwise go to landfill, whether it's food scraps leftover from your meals or the flowers that once were fresh but now have seen better days.
Not only does composting reduce the waste from your home, but it also allows you to put it back into the earth by growing beautiful flowers, plants, and even fruits and vegetables in your own garden. If you're raising a family, this can also be a great way to teach kids about reducing waste and giving back to the environment.
Former Telco high-flyer turned sustainable brand entrepreneur, Hayley Clarke, is the co-founder of CandleXchange, a home fragrance brand with the circular economy at its core. On a mission to stop 1 million single-use, unrecyclable candle containers, and 100 tonnes of packaging waste reaching landfill by 2030. With their unique Burn & Swap system, they reuse every empty container you return, creating zero waste and making your next candle cheaper!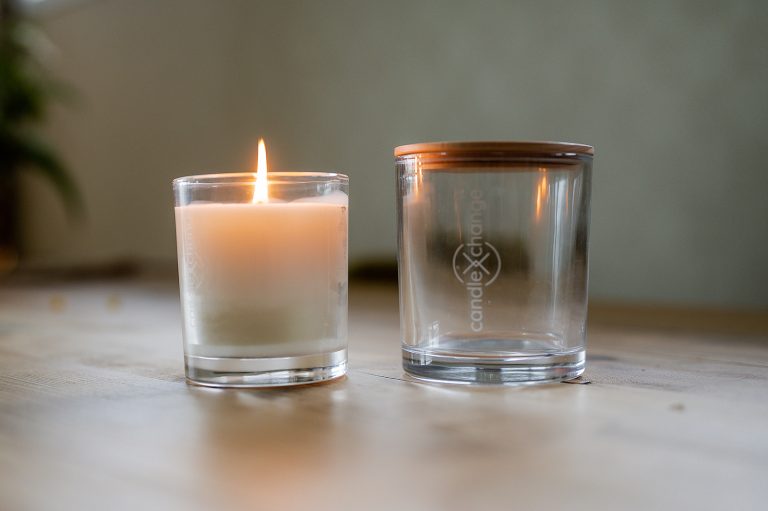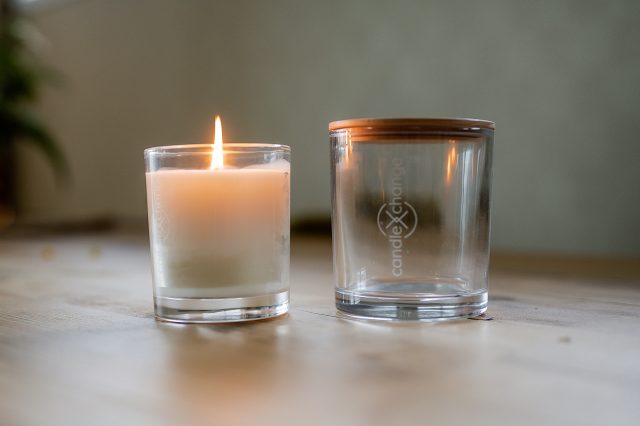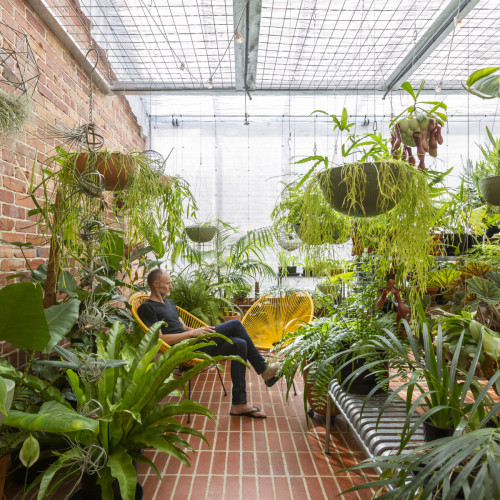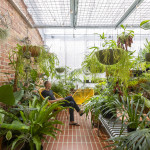 Step inside and be inspired by Australia's best sustainable homes
With the constantly evolving concept of and products available for sustainable homes, keeping up can be hard. If you're thinking…