Sealy share their top tips for an extra special bedroom.
Colour is a unifying force. Use it to harmonise the many elements of your bedroom.
Crisp whites are classic, clean and energising, but can often look overly sterile if not paired with coloured accents or varied in texture. Solid, subtle creams, beiges, taupes and muted shades of blue are softer alternatives that are less likely to age than trendy geometrics and graphic patterns. Choose and maintain a consistent colour palette, paying attention to smaller details such as matching hardware and wood tones.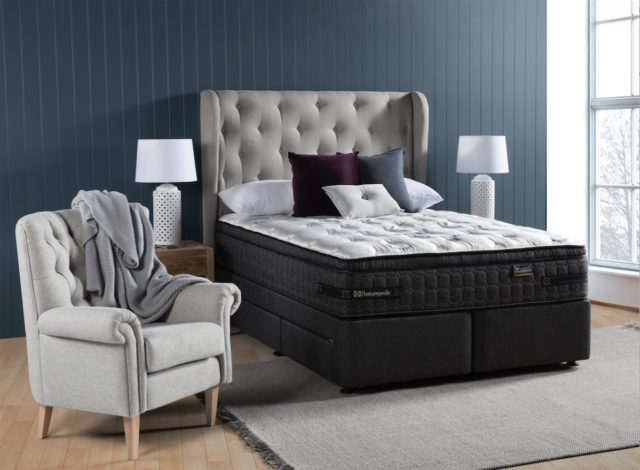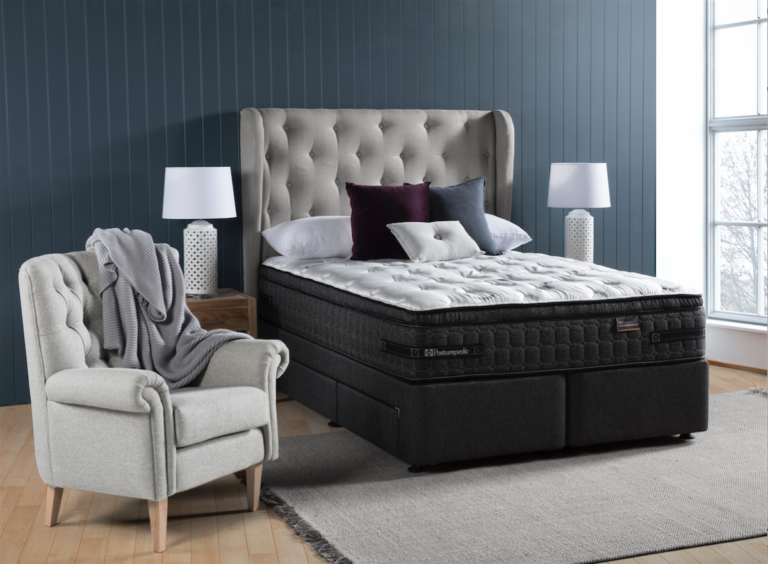 Use your budget wisely. Some aspects of your interiors are worth investing in, while other elements are okay to skimp on.
Upcycling can be fun and is a wonderful way to reduce wastage when revamping an outdated room. Refreshing an aging dresser with simple silver hardware or a new finish, for example, is a relatively inexpensive way to breathe new life into your daggy decor. Other aspects of your bedroom interiors however, such as a supportive mattress that allows you to sleep restfully, are worth investing in. There should be no skimping when it comes to your health — you spend one third of your life in bed, after all — but there are plenty of creative ways to acquire minimal, classic pieces of furniture and decor on a budget.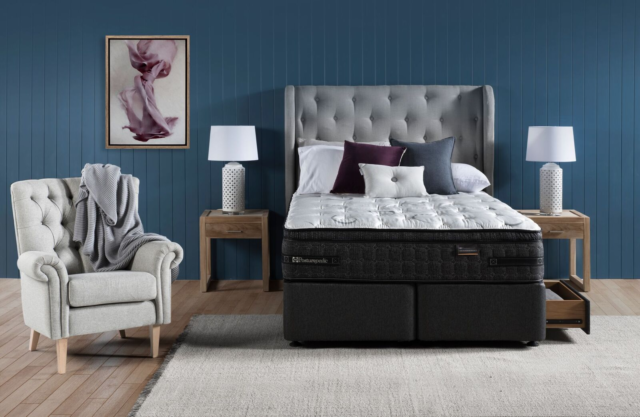 Your bedroom is your sleep sanctuary, so keep your comfort at the forefront of your mind.
Generously layering plush pillows over your bed will create the feel and appearance of abundant luxury. The rest of your bedding, however, should be easy and practical. A temperature ranging between 16 and 20°C is ideal for a restful night's sleep, so opt for fresh, light bedding in the summertime. In the cooler months, soft, textured throws and cozy knits in versatile neutrals are a great investment for adding warmth. Be sure to layer these over a firm, high quality mattress: a mattress that sinks or sags in the centre is generally will not provide the support your body needs for a comfortable night's rest, and won't allow your bedding to sit nicely.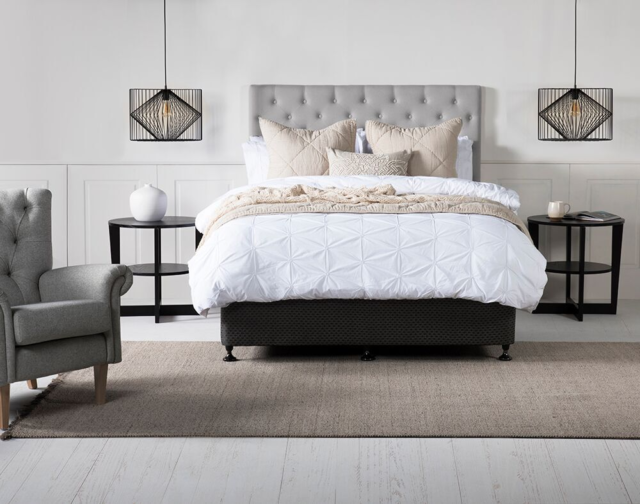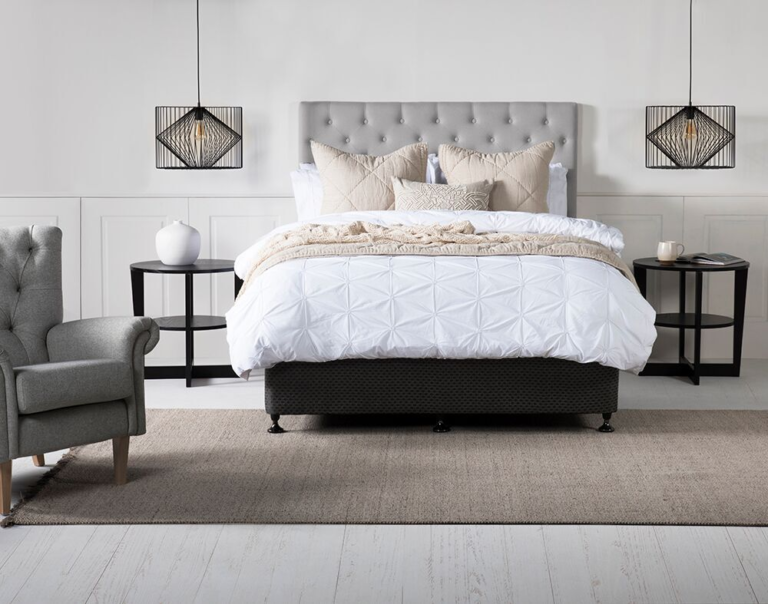 Declutter your space to the best of your ability.
Space is luxurious and liberating, while clutter only serves to collect dust. Unfortunately, many of us are in the habit of cluttering our nightstands with our personal belongings, and hanging on to every beautiful piece of decor we come across. Less is more, so resist the urge to hang on to anything that a) isn't useful, or b) doesn't vibe with the rest of your interiors.
If minimalism is something that you struggle with, take it slow: aim to donate, gift or recycle one belonging of yours per week, and utilise space savers, hidden storage or a storage locker for the rest of your non-essentials.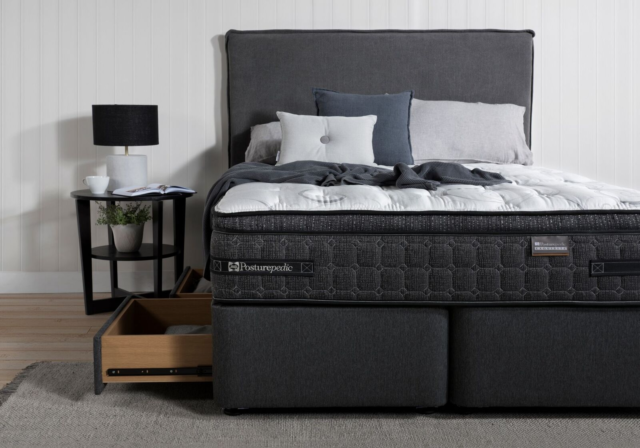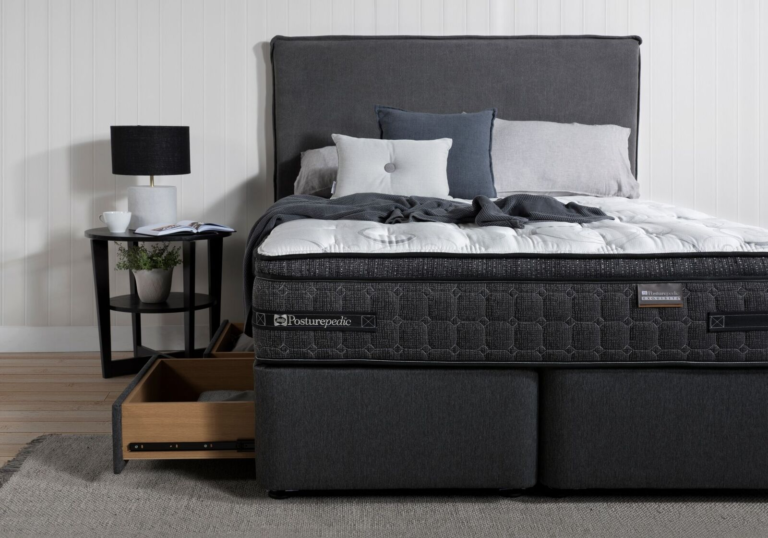 Add a touch of personality to your interiors. Your space can be lively, soulful and exciting while still being effortless and tasteful.
Clean and classic doesn't have to be mundane, in the same way that playfulness doesn't have to be messy.  Fresh greenery and a captivating artwork are two great ways to bring life to your space in a way that's tasteful, and work especially well bringing balance to a mature master bedroom. See your local greenhouse for a low-maintenance indoor plant that will add effortless pep to your interiors, or pick out a beautiful, calming piece by your favourite local artist.