When I first talked to Gabrijela Iva Polic just shy of two-year ago she was fresh out of art school and was ecstatic to be taking part in her very first exhibition. Since then Gabrijela's achievements have snowballed, culminating in her biggest milestone yet, a solo exhibition at the Hughes Gallery, Sydney.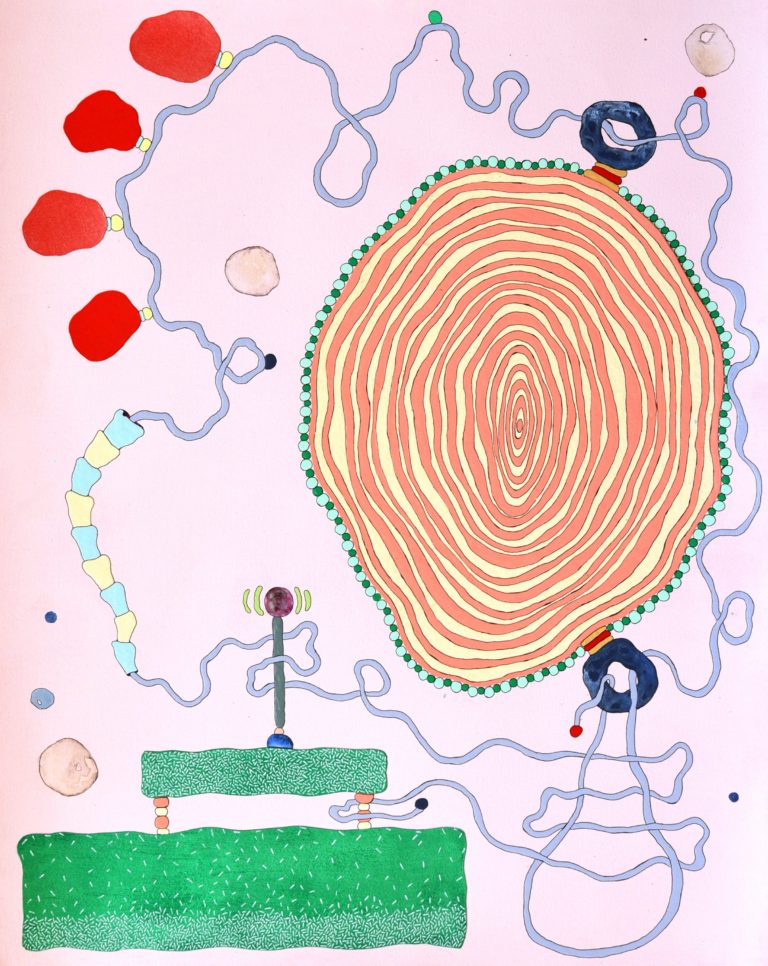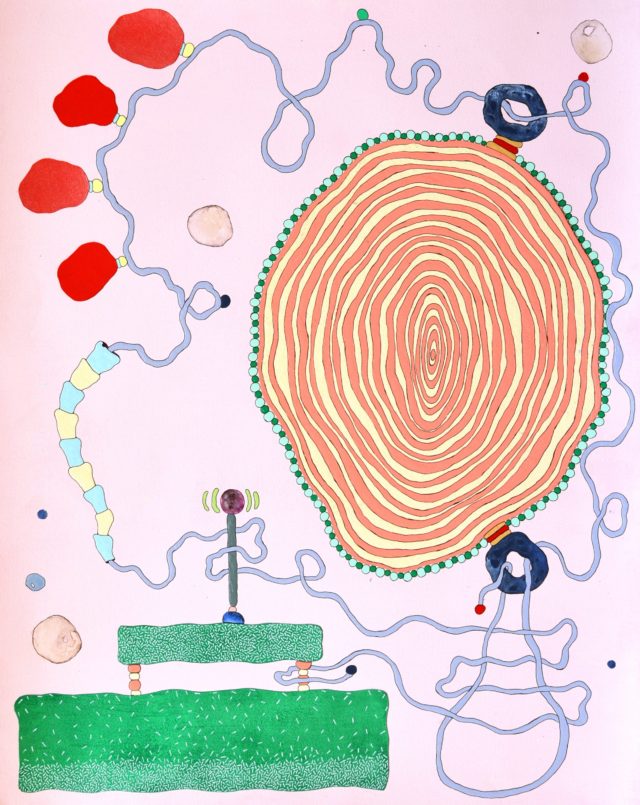 Open now and entitled In the Land of Wonderfuls, Gabrijela pushes the boundaries of her craft; depicting fantastical natural scenes comprised of intricate detailing and patterning, resembling microcosms and ecological patterns. "I don't like to draw or paint things as they are. I invent my own species. I suppose that is how the work can seem somewhat fantastical. One thing always grows from another, which is leaning on something else, that drips down and waters another thing giving it life and letting it grow."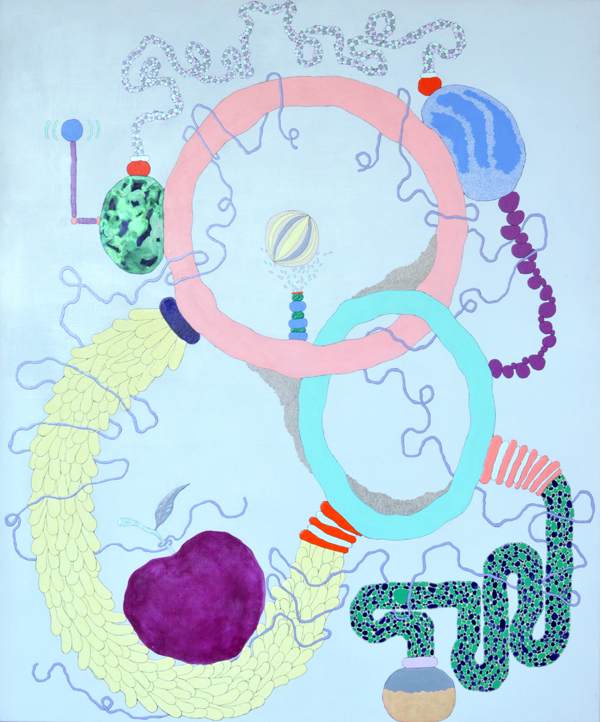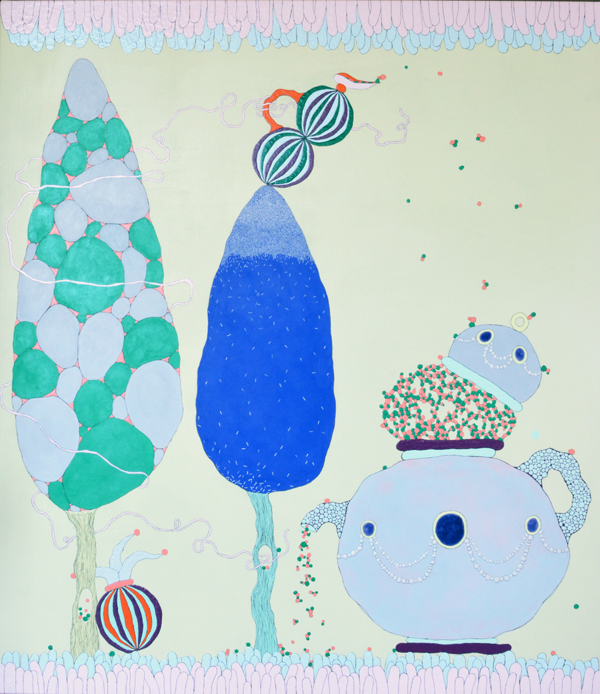 Not easy to categorise, nor do descriptions or images do Gabrijela's work any justice, the magic of her art requires face to face contact. Combining the natural scenes and organisms we have seen in her previous work with equally intricate and mesmerising machines, in this body of work the two come together to form objects, suspended in the world of her paintings.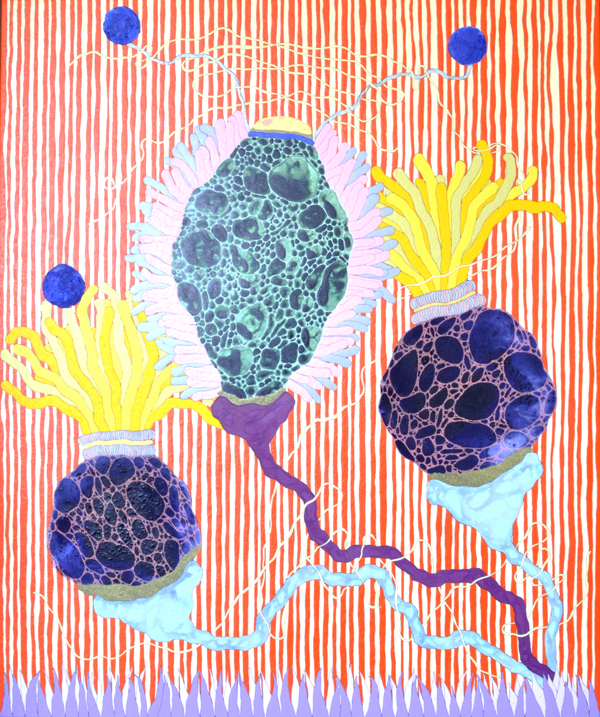 Carefree and full of colour, Gabrijela was keen to move away from anything too heavy. "At art school it seemed as though your work had to be serious to be any good. For the show I shook myself out of that mentality, I wanted the work to be light-hearted and fun without too much concern on what things meant. I just let the work take it course."
And we think she did a fantastic job! In the Land of Wonderfuls closes Sunday. For more information.