With her kids turning into teenagers, Rachel Castle couldn't help but miss the once-daily ritual of tucking them into bed, reading to them and having a cuddle. So in an attempt to keep those memories alive she started designing kids bed linen. And seven years later she hasn't stopped.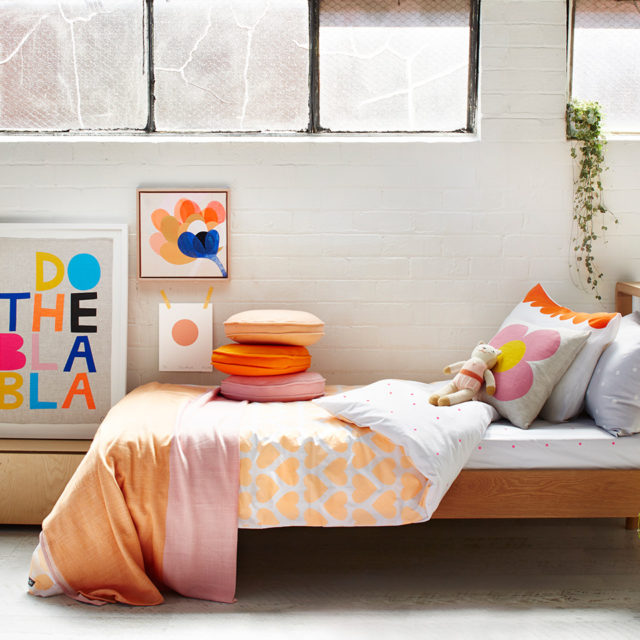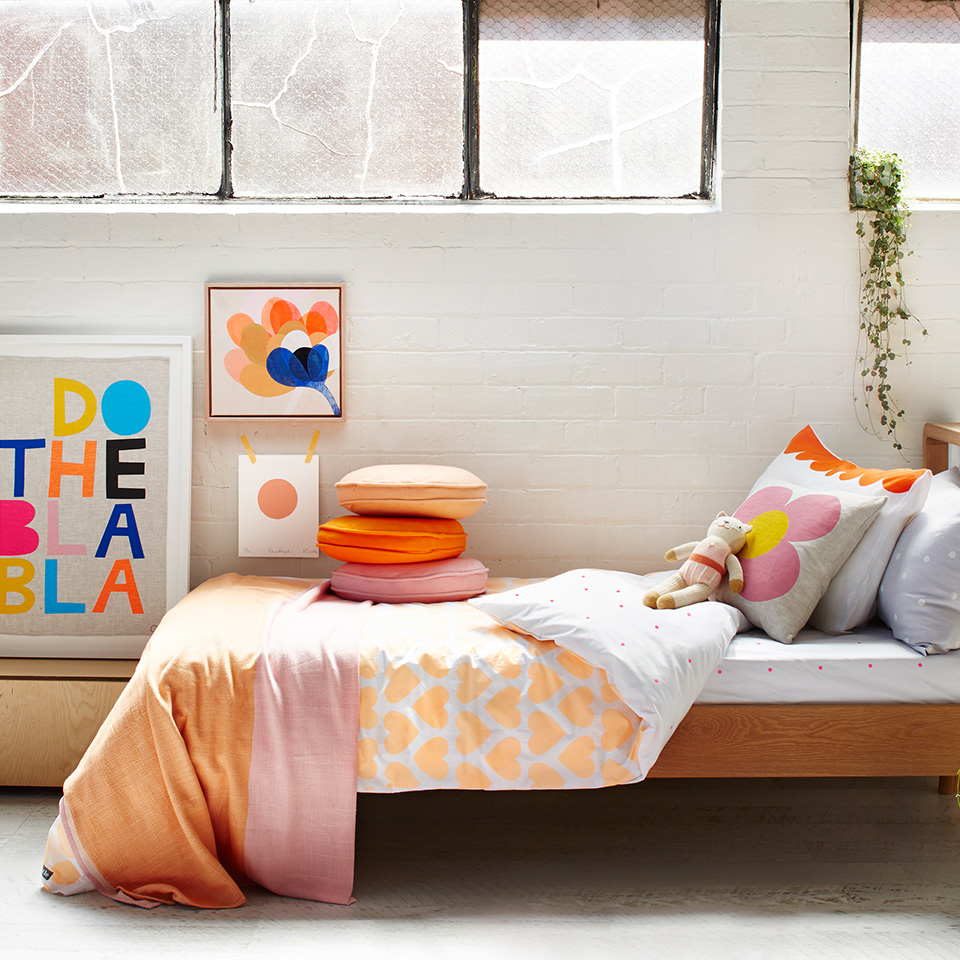 "It's such a beautiful time for parents and I definitely miss it as mine get older. I guess this is what inspires me to keep making bed linen for the littles, I realise that time is so precious and it definitely doesn't last."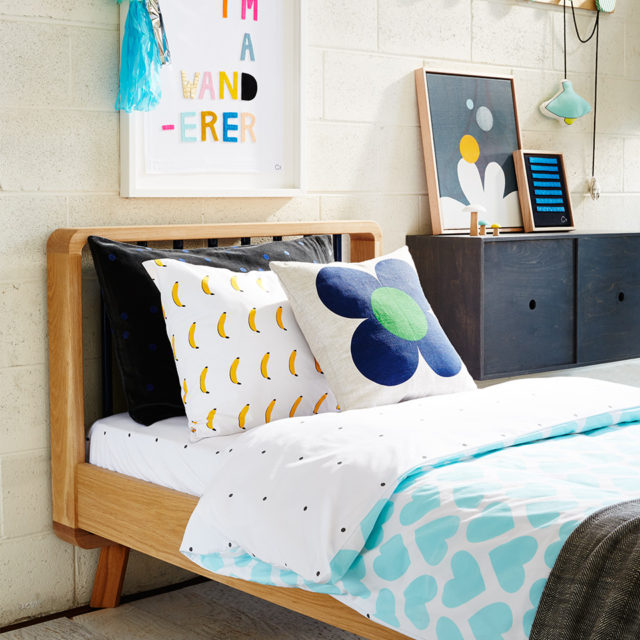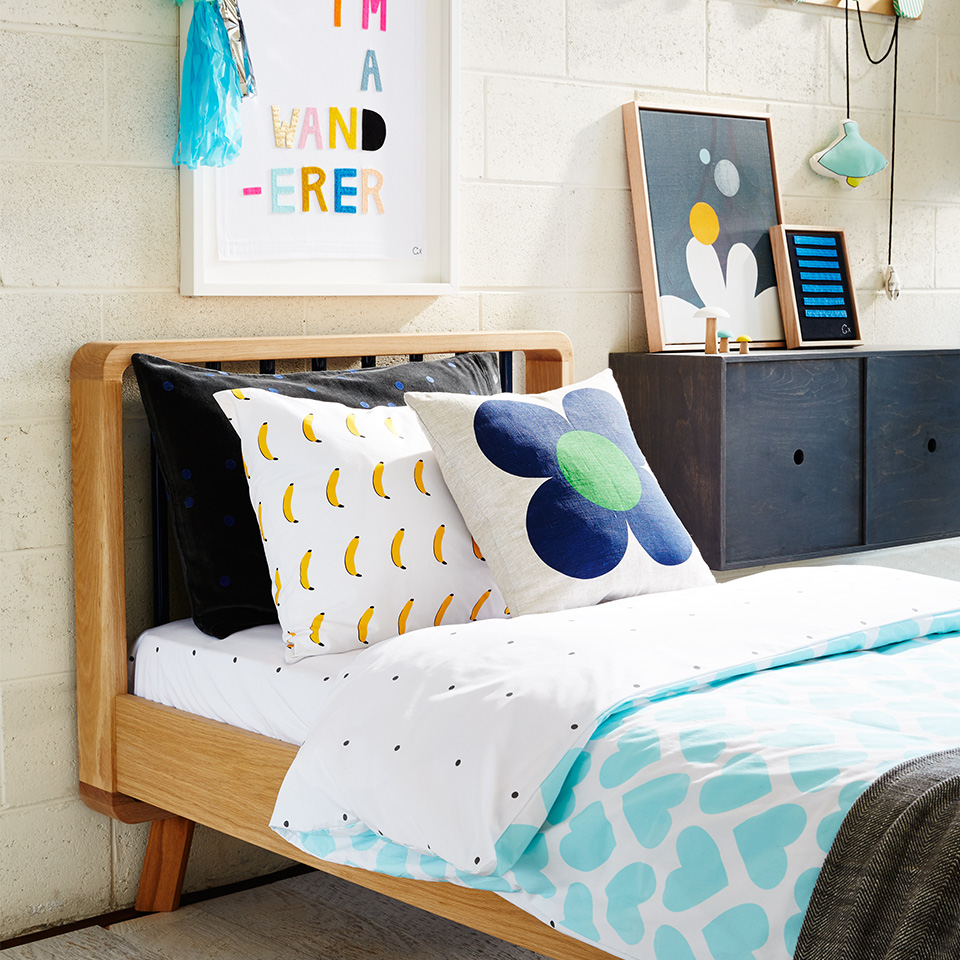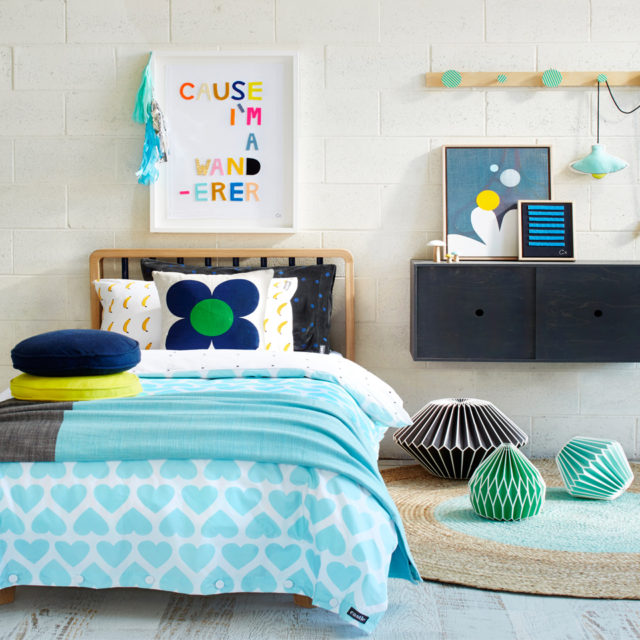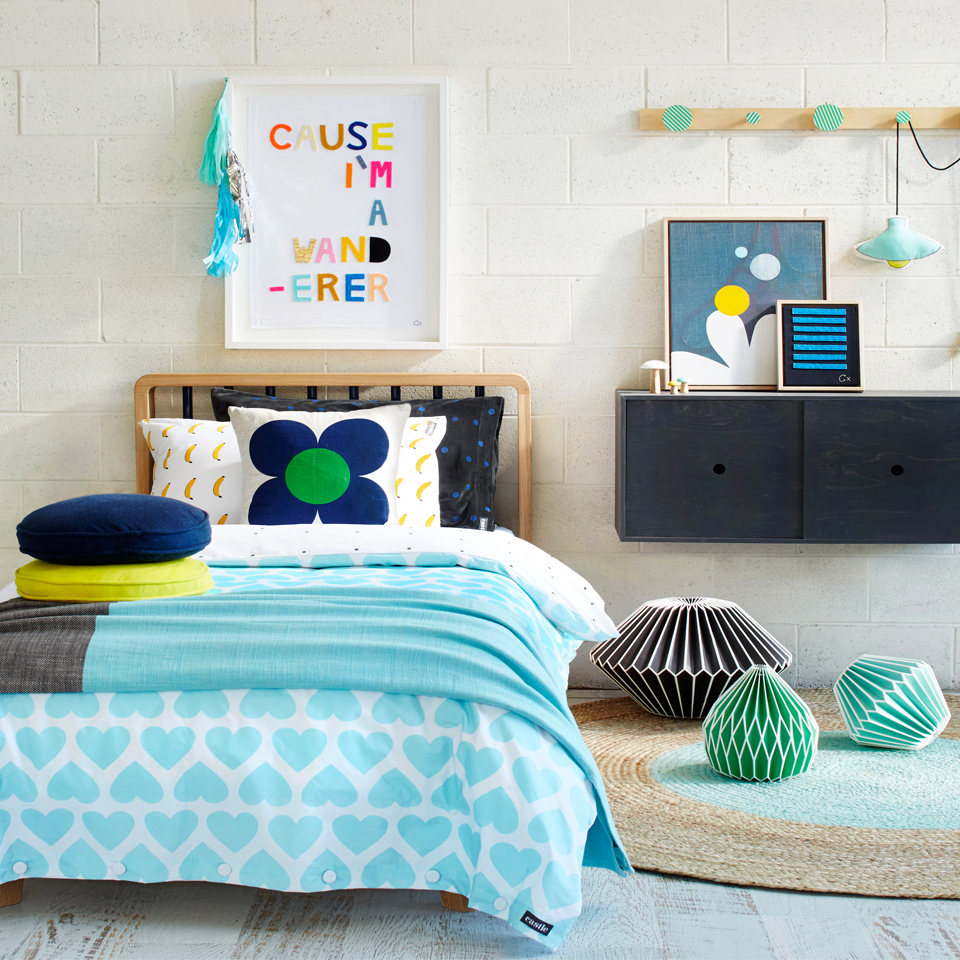 Her latest bedding range of reversible quilts is made for kids stepping it up in the bed stakes, and what I mean by that is saying goodbye to the cot and hello to the grown up bed! "It's an exciting time when the littles are big enough to sleep in a bed and parents are really keen to get the look right. Our new range of reversible quilts gives them big hearts for their first nights in a big bed, and then the option of a reverse pegboard spot for when they grow a little bigger and perhaps want a more grown up look. It's really about the fun factor for kids too, being able to choose the hearts or the spots. As they get bigger they get so much more opinionated!"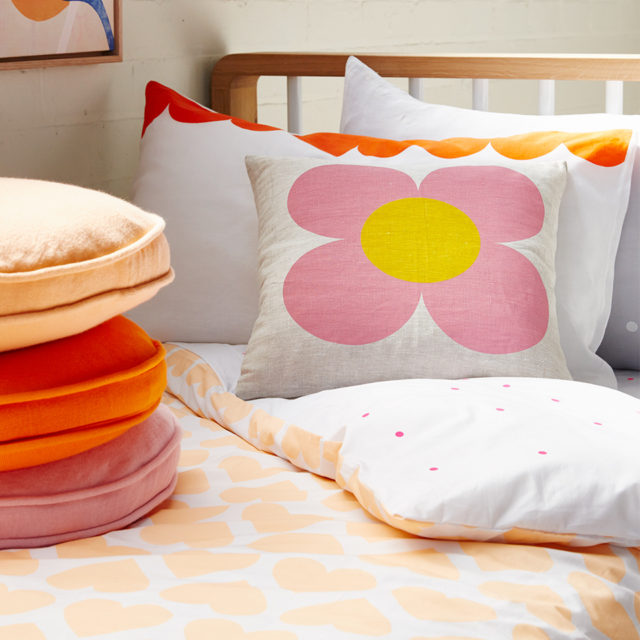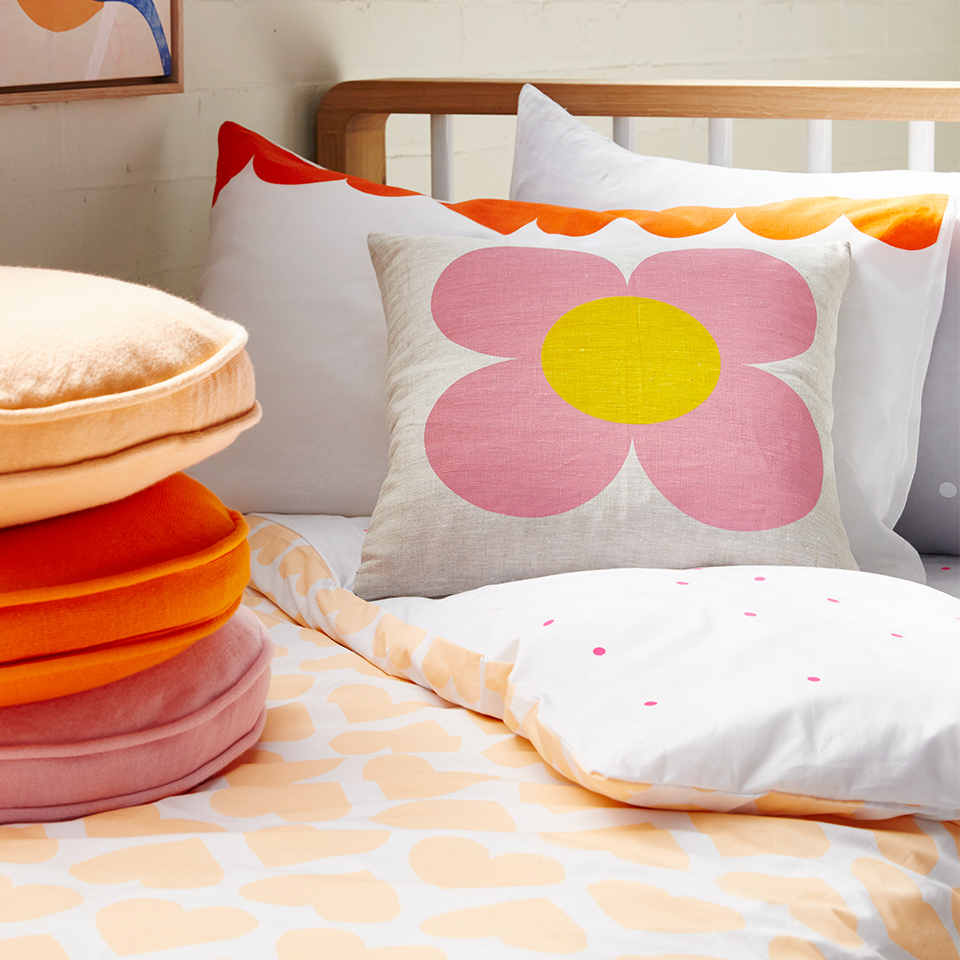 With one quilt featuring peach hearts and fluro pink spots, and the other, blue hearts and charcoal spots, they can easily be mixed and matched with Rachel's expansive range. "We ensure that everything in our range works together — velvets, linens, stripes, bananas, alphabets, the more mixed the better we reckon. Our new Shop The Look section on our website clearly shows what we think works best for the various ranges we sell."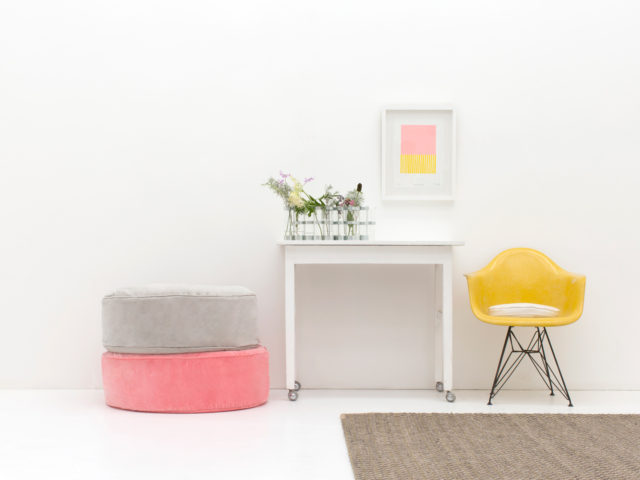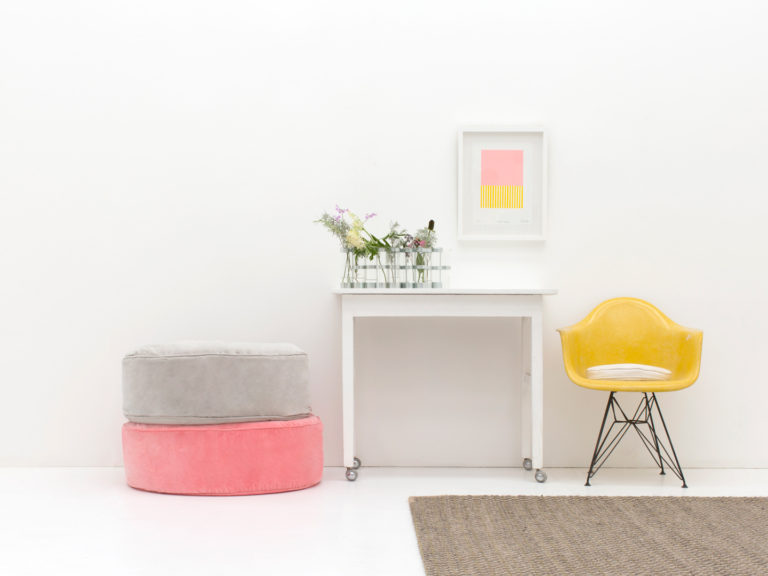 Not busy enough with a new bedding range, Rachel has also just released a collection of jumbo velvet floor cushions, which we absolutely love. If you're not a fan of bean bags but love a big fluffy pouf for the floor, this is the one for you!