Transforming the outside of your home with the right colour scheme can future-proof your exterior and help you achieve curb appeal for years to come. But choosing the right paint can be tricky, it's a long-term investment after all. So to eliminate colour guesswork, Dulux have curated three on-trend and foolproof exterior colour schemes which can be easily applied to virtually any architectural style.
Bright Spot
Featuring pops of brighter hues and a selection of easy-to-use neutrals, Bright Spot is especially ideal for popular mid-century architecture. Experiment with hues to achieve a modern take on architectural colour palettes. Use bold hints of colour such as Dulux High Blue or Go Alpha in architectural details such as the front door, pot plants and even letterboxes.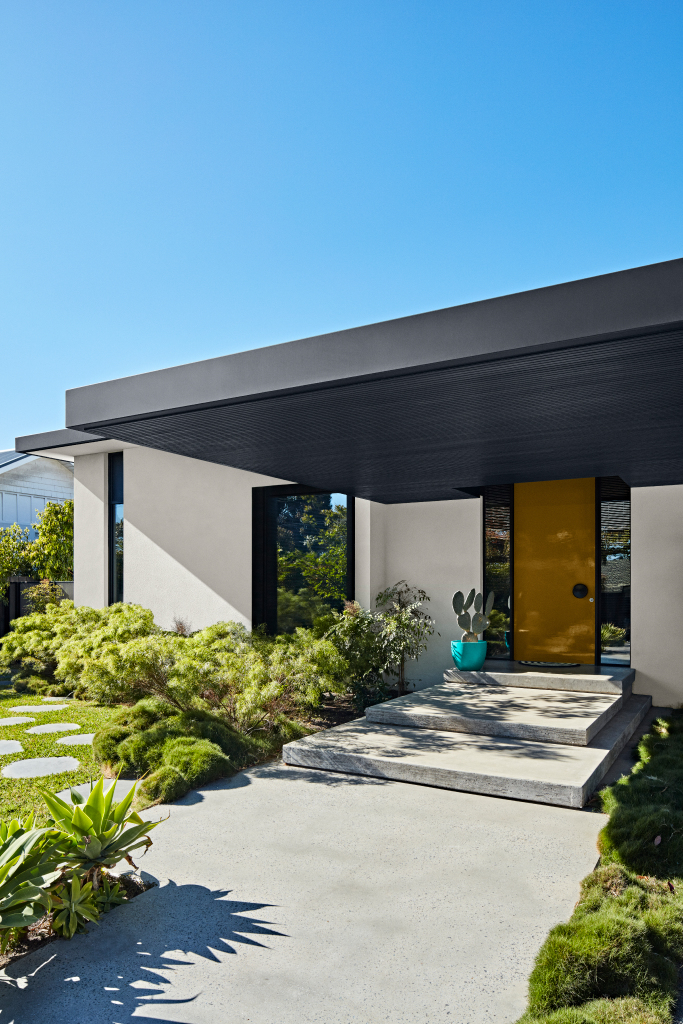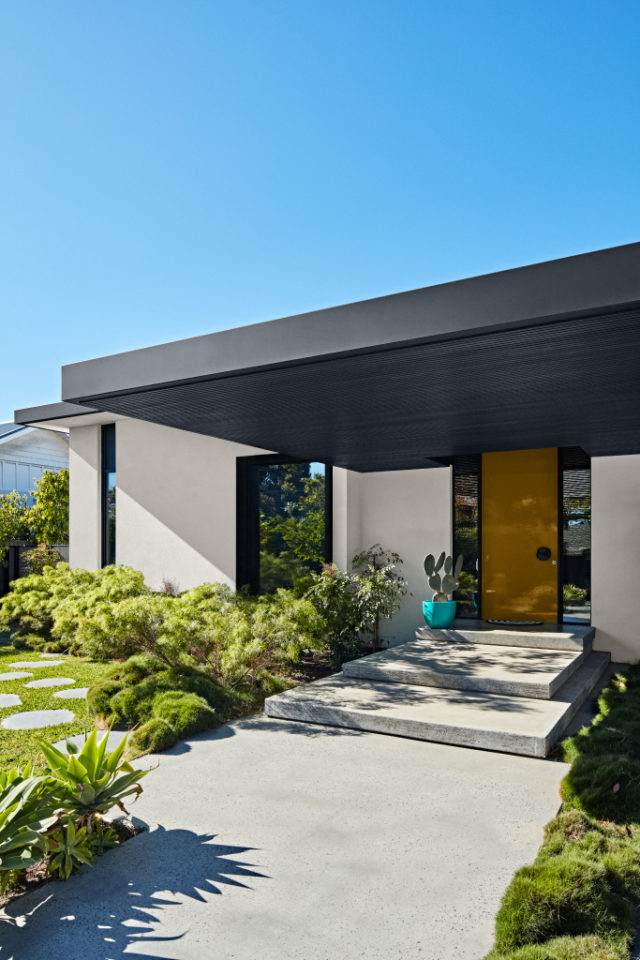 Expert tip: Try a pop of colour on the doors and exterior trim, or pair neutrals such as Natural White and Timeless Grey with bright pots, chairs and exterior accessories.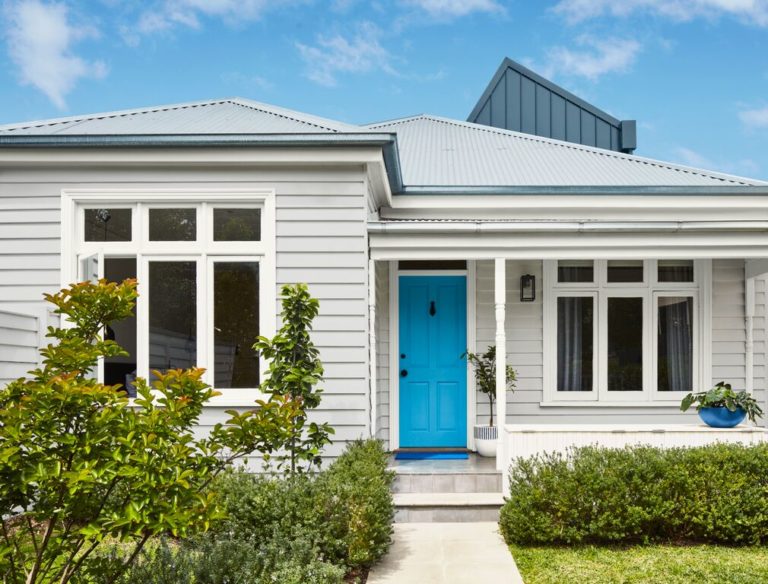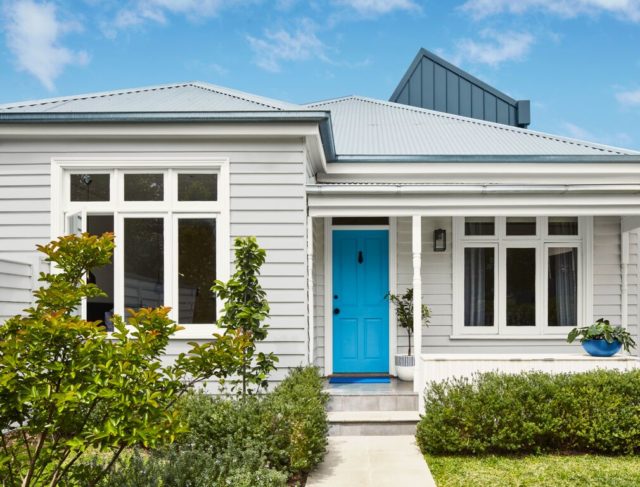 Botanical Life
Offering a more traditional colour scheme, Botanical Life achieves a warm and welcoming lush look. Globally inspired, it features spicy colour accents, bohemiam styling and tropical flare as seen in Dulux Cinnamon Sand, Coyote and Jungle Cloak.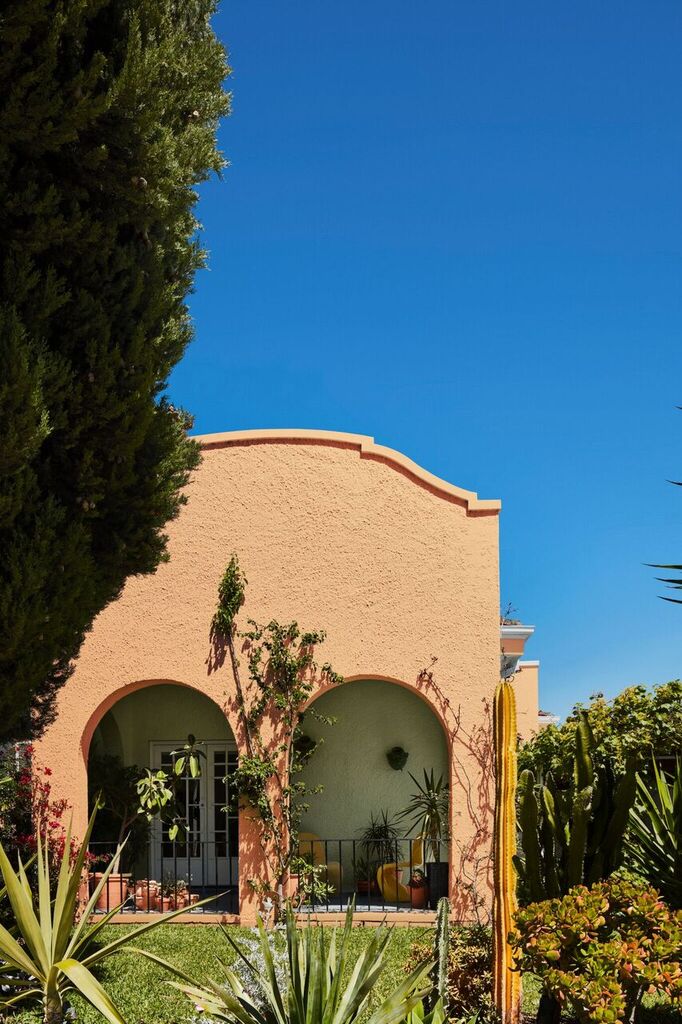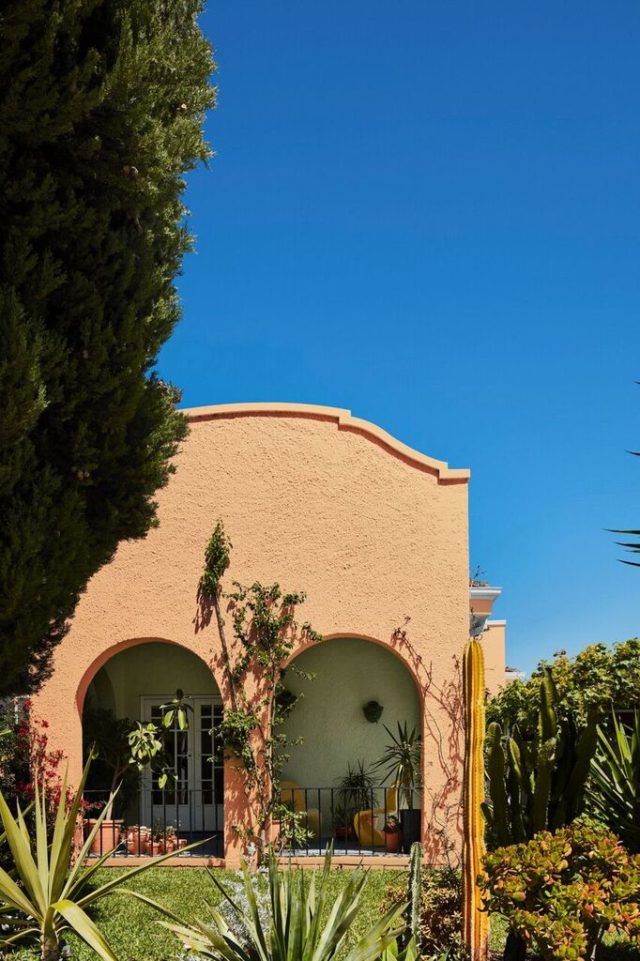 Expert tip: Bring this theme to life with bohemian styling including woven exterior furniture and planters as well as lush tropical greenery.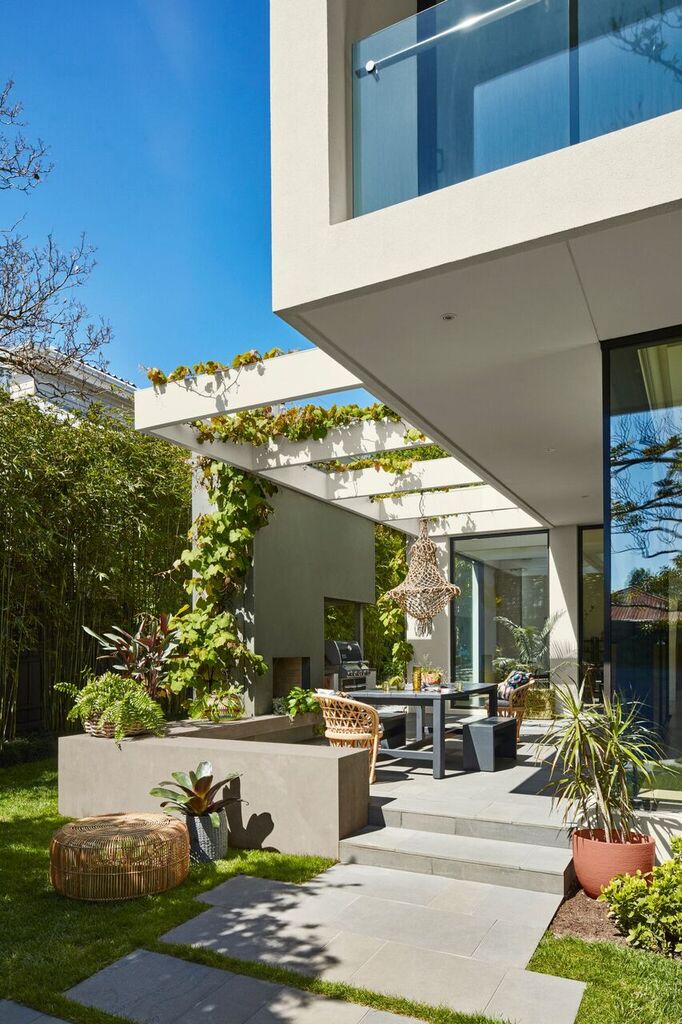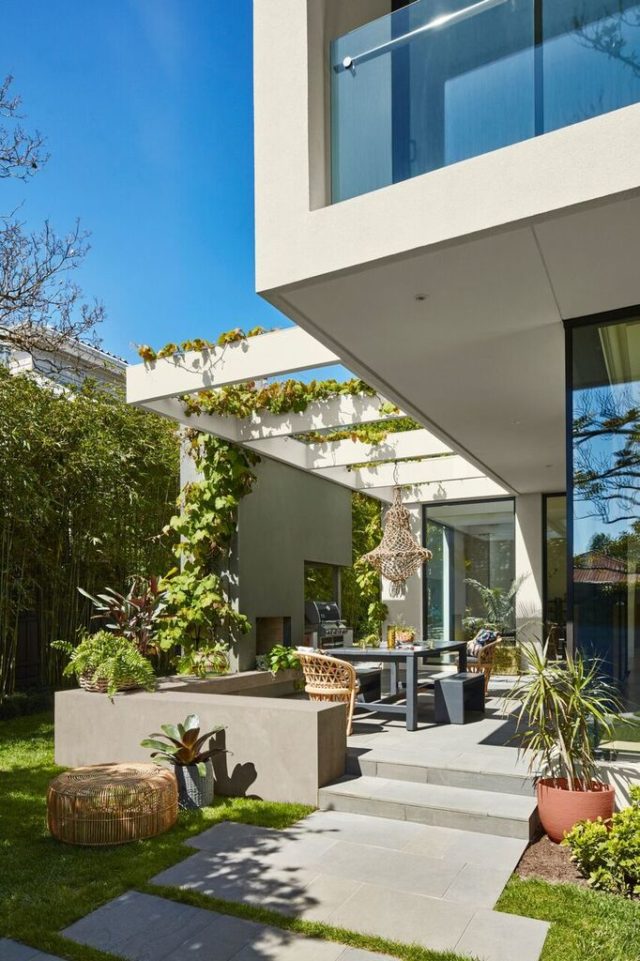 Natural Beauty
Inspired by tactile elements, Natural Beauty offers colours which are drawn from nature, focusing on neutrals, warm greys and charcoals. The colour scheme achieves a relaxed look with colours such as Dulux Vintage Beige, Malay Grey and Domino, which can be paired perfectly with materials such as brick, timber and stone.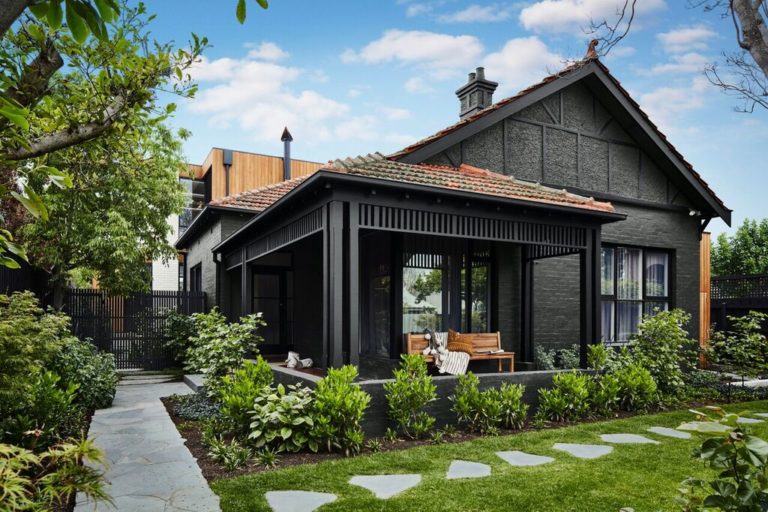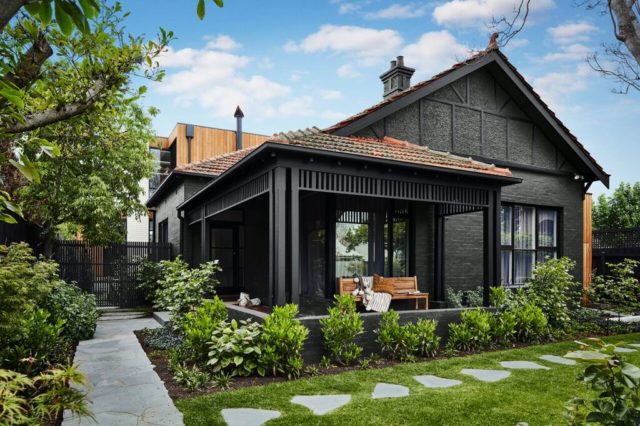 Expert tip: Pair these neutrals with natural textures such as wooden elements and stone accessories and decorations.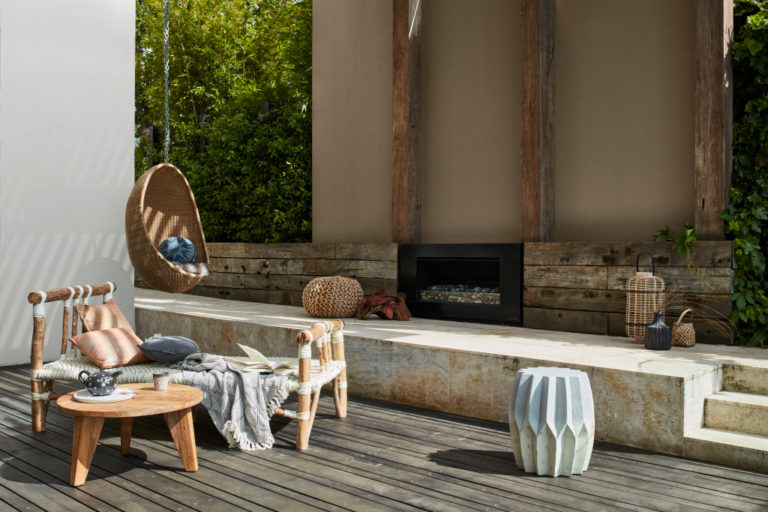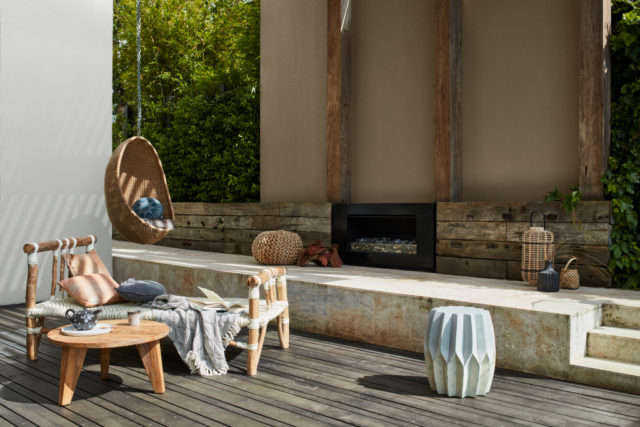 Achieving the right look and selecting colours can be daunting, so these exterior colour schemes can simplify the process, helping you avoid a costly colour mistake.
Photography by Mike Baker | Styling by Bree Leech and Heather Nette King