By Meghan McTavish
Home styling is much like fashion, in the sense that it's not really healthy to fall all over yourself trying to emulate every picture perfect look featured within the pages of the glossy mags. Mags do envy-inducing escapism oh so well but we love blogs like Interiors Addict for Jen's personal tips. It's like getting advice from a friend – which we know is sometimes the best place to go if you're in a bind.
There's also gold to be found in real homes and we think there's really nowhere that sums up a person's personality more than in their living room. Here are 3 difference spaces that we've shot for Citizens of the World that have proved to be some of our most inspirational.
Jewellery designer Alex Smyth-Kirk of Vera Xane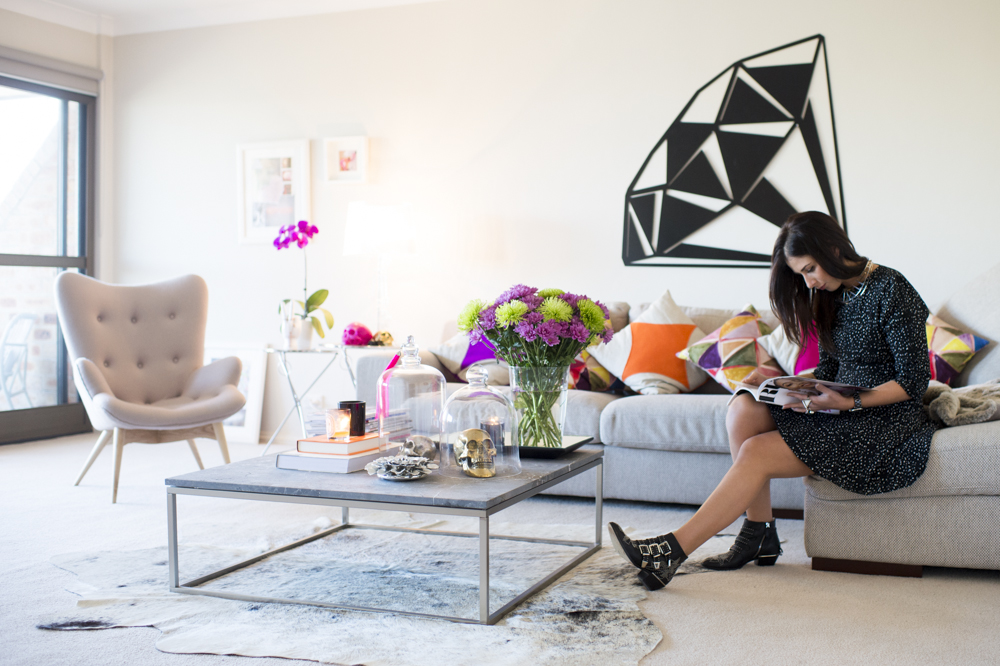 Alex seems to feel very comfortable with colour, which is always fun to shoot. We love how her couch and chair are very muted but make an excellent base for all her incredible art and bright cushions.
Costume designer Alice Babidge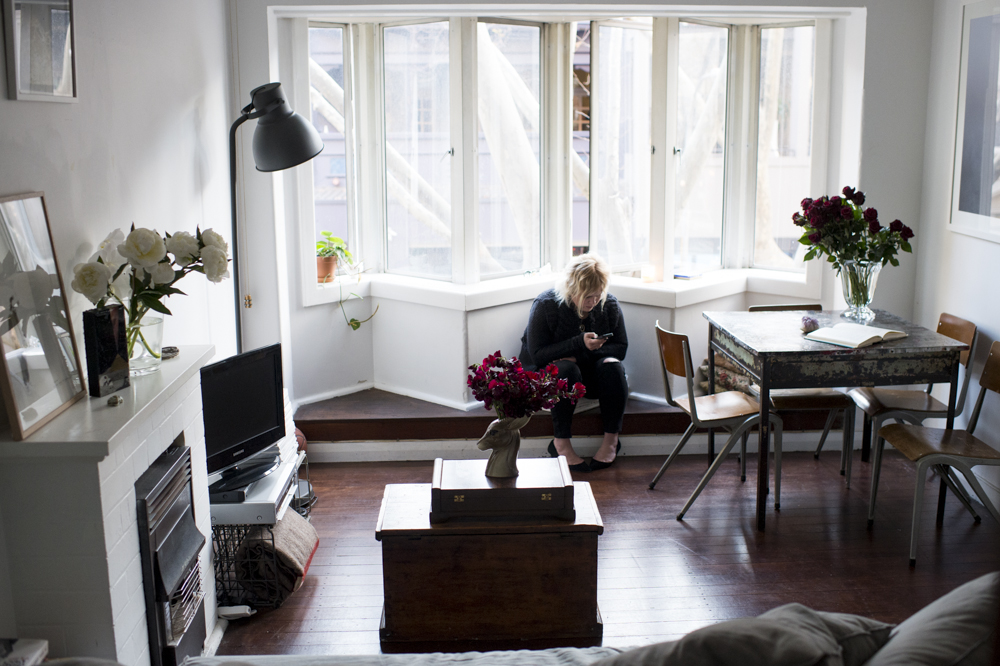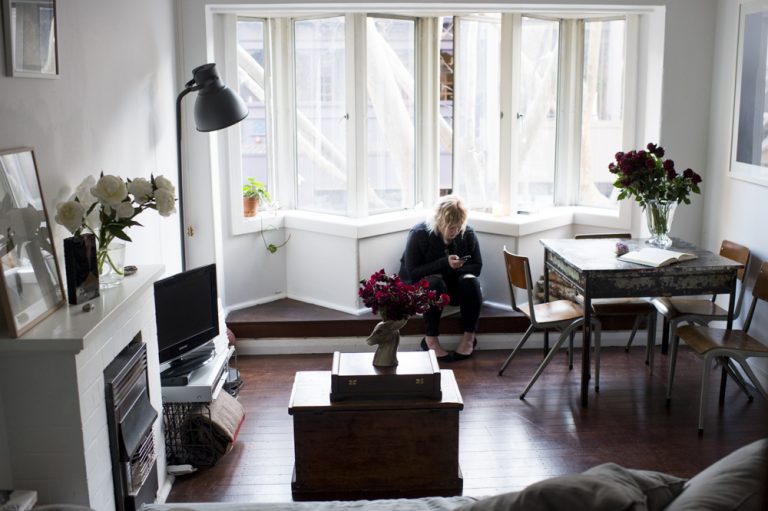 We love the moody hues in Alice's apartment. She's made such great use of that beautiful wooden floor but using complimenting colours and minimal furniture so that just those beautiful windows stand out as the main focal point.
Lauren Davidson and Simon de Graaf of Girl and Graaf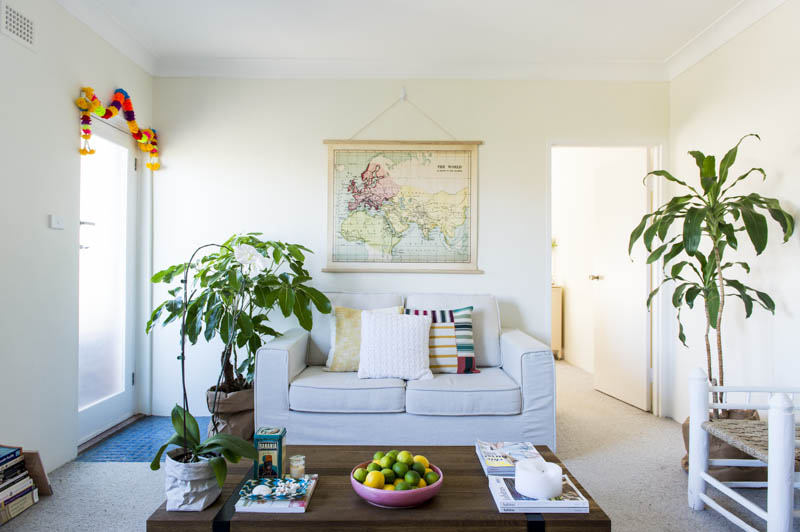 Lauren and Simon rent their apartment, which means no painting, no replacing, no real fun to be had. Or so you'd think. Despite the restrictions, Lauren has used her innate sense of balance to create a space that feels serene and styled. Love the plants in the giant Uashama bags and her subtle colour scheme of green, creams and browns.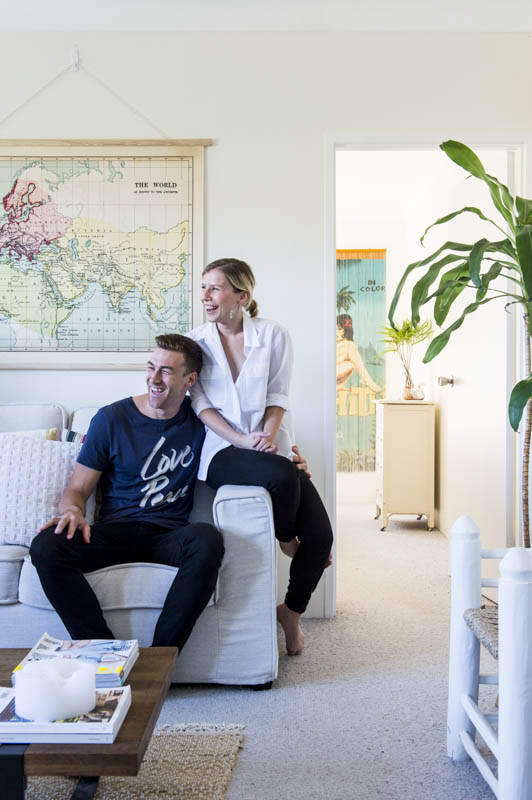 Meghan McTavish (online editor for a travel magazine you've definitely read at some point) blogs at Citizens of the World, a project by her and photographer Dominic Loneragan. They live in Sydney, work full-time, make candles and blog in between.
Jen is currently on honeymoon in Tokyo, Venice and the UK, and has opened up the blog to a series of fabulous guest posters to share their interiors-related expertise in her absence. She hopes you'll enjoy them and look out for the odd honeymoon post from overseas! The new Mrs Francis (who will still be known as Bishop for work purposes) will back at her desk on 11 November.