I associate Bosch with power tools. My Dad owns a virtual library of Bosch power tools so the name association is drilled, pun intended, into my head. But Bosch do more than that (as we have covered on Appliance Addict already, here) including coffee machines. Its machines are a Nespresso haters dream.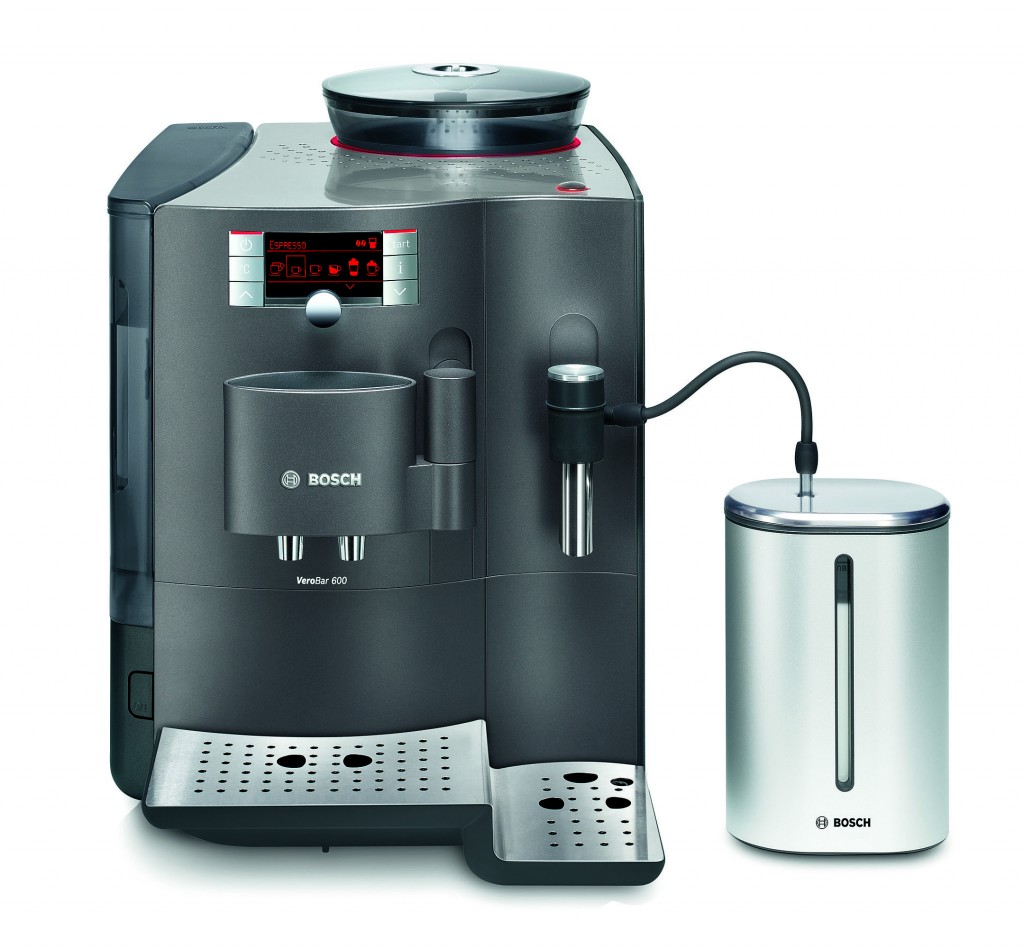 I'm all for Nespresso, by the way, but it's unarguable that there are those out there who won't touch the capsule coffee scene with a barge pole. It leaves them in a bit of a pickle if they want a quick coffee that tastes half decent. This is where the Bosch VeroBar 600 could come into play.
Let's not give Bosch the title of Leonardo da Vinci of coffee machines just yet – there are plenty of automatic coffee machines that use fresh coffee. But this is one of the latest and certainly one of the most stylish.
Bosch reckons it has the fastest first cup coffee time of a very respectable 29 seconds. It also features Bosch's patented sensoflow heating technology, which makes a hot coffee up to 95 degrees Celsius. Ceramic grinders keep the beans from burning and you can also program your favourite cups into the machine.
It does white coffee as well – which is always a bugbear for me. Usually at the end of the day any machine that does a good white coffee also makes a good mess you have to clean. Sure, most say they are automatic but few do the job well. The VeroBar 600 features automatic cleaning as well so fingers crossed it can do it sans intervention.
Also featured in the machine are cup warmers and a Brita water filter. Pretty swish if you ask me. Also pretty swish is the price. You get what you pay for as the saying goes and this will set you back a handy $1,999.
So, flat white? Or skinny latte?