Presented as a virtual livestream, the 2021 Australian Interior Designer Awards were handed down last week – an online event that saw the country's best architects and interior designers tune in to celebrate the esteemed program that is now in its 18th year.
And while the awards featured many categories, it's the Residential Design and Residential Decoration categories that piqued our interest and, this year, some ah-mazing projects took out top gongs.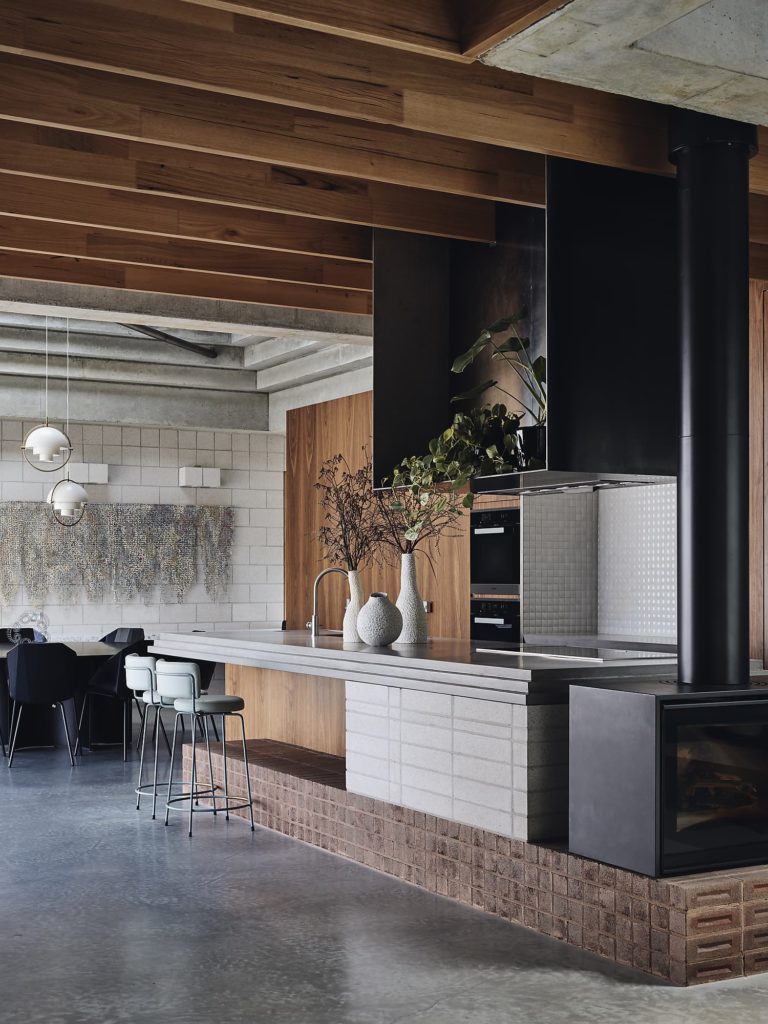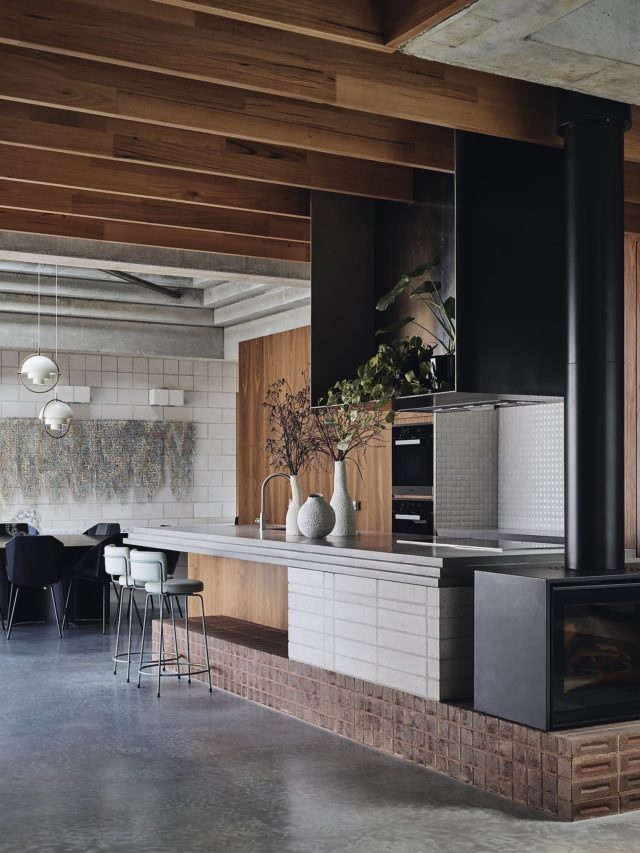 The award for Residential Design was jointly awarded to Architects EAT for Bellows House (VIC) and Flack Studio for its work on Potts Point (NSW).
Of the stunning Bellows House, the jury noted that "it's a resolved space that integrates the interior with the architecture, giving rise to a series of spaces that are dramatic, theatrical and extremely liveable." The jurors felt the design was rather atypical and saw it as a creative reinterpretation of 20th century architectural design.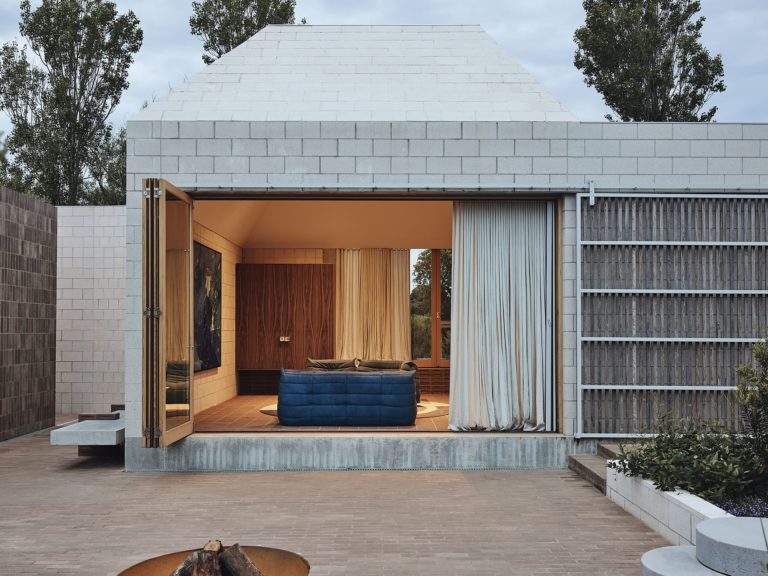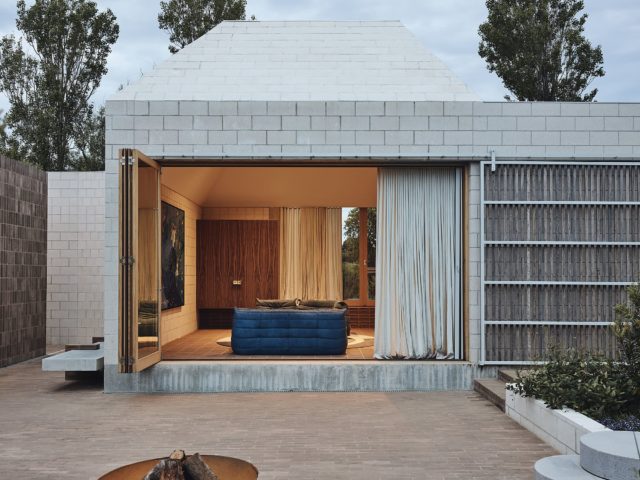 Flack Studio's Potts Point was dually awarded – it took out the Residential Design award whilst also being named Best of State Residential Design (NSW). "The interiors are carefully curated and offer the quintessential answer to what the Residential Design category is all about – to deliver liveable domestic bliss. Potts Point has a warmth to it and the overall proportions are excellent. It cultivates discovery, curiosity and joy as one journeys from room to room," said the jury and we couldn't agree more.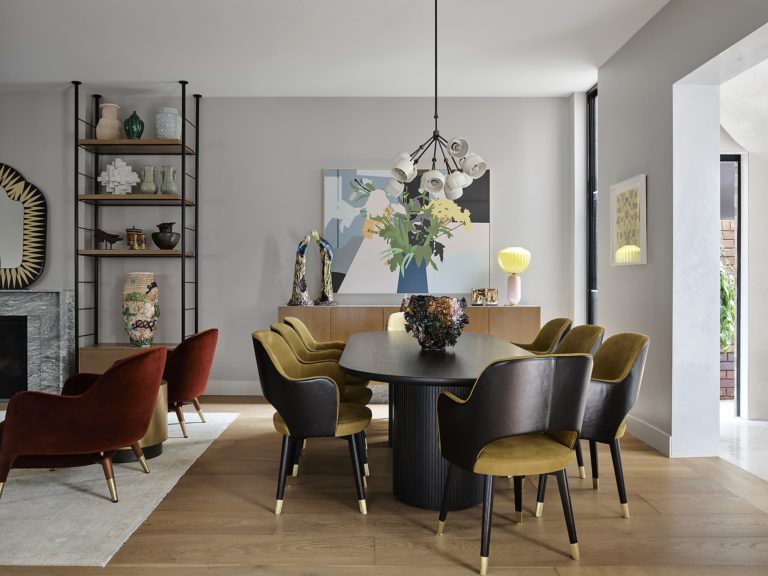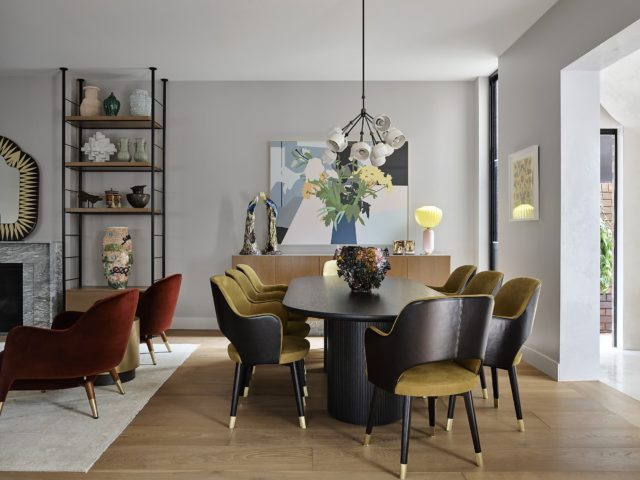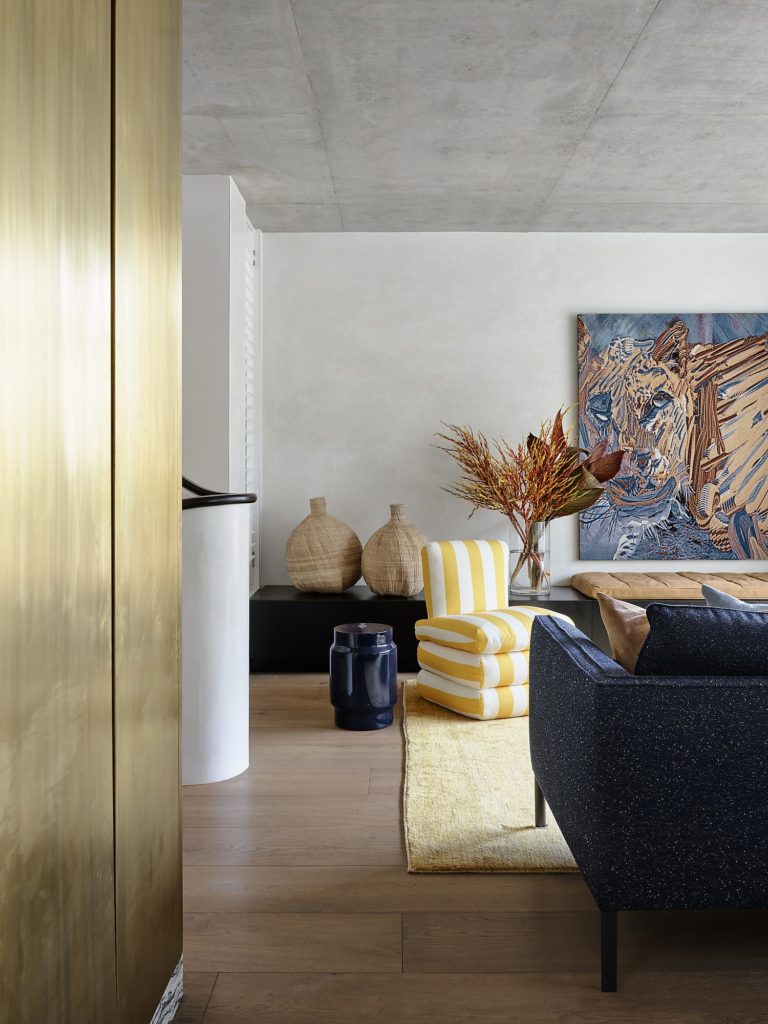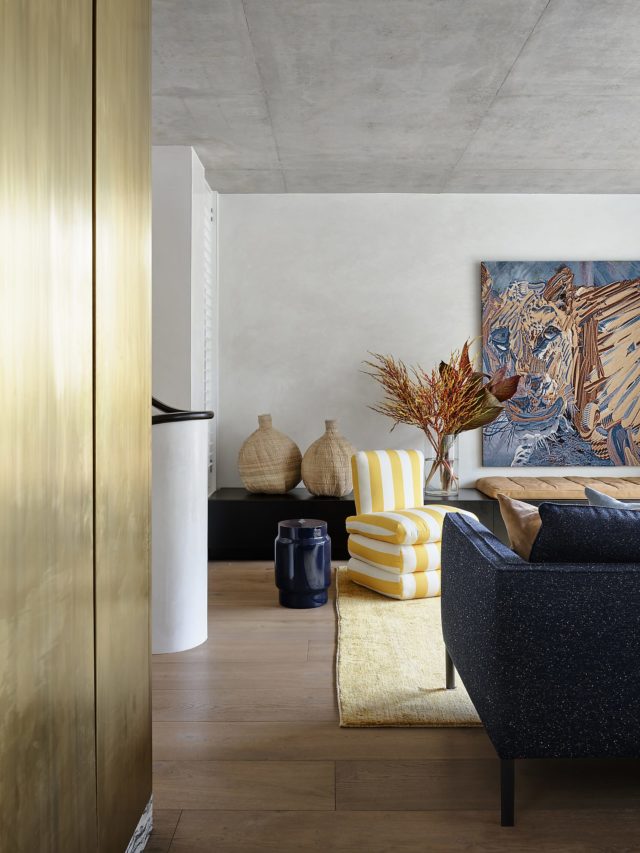 Continuing its winning streak, Flack Studio jointly won the Residential Decoration award for its Middle Park (VIC) project with Arent and Pyke's Garden House (NSW). The jury described both residences as "ravishingly beautiful and thoughtfully curated projects that shine the light on how needed fresh interior styling has become."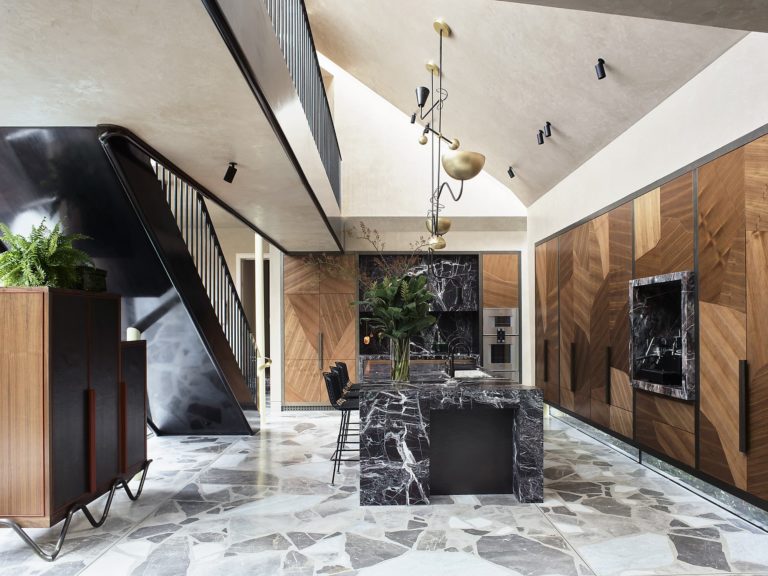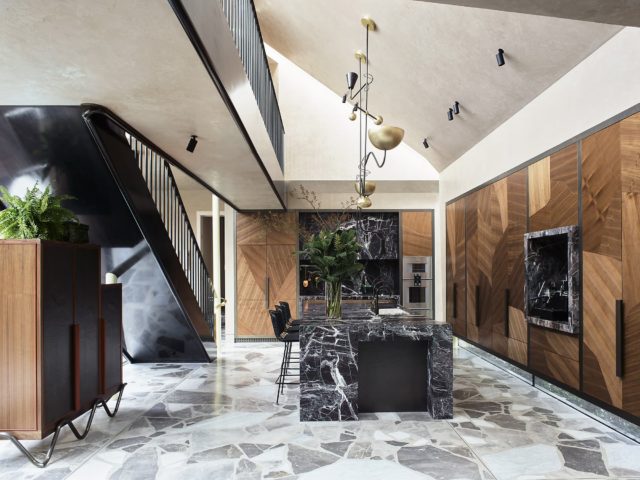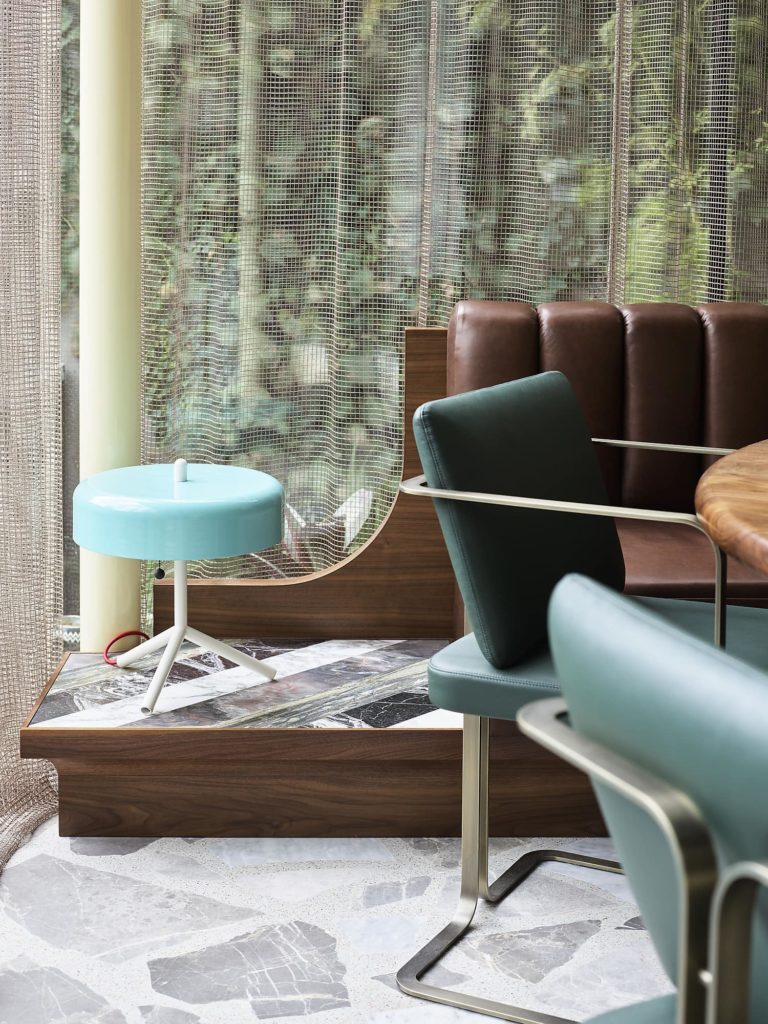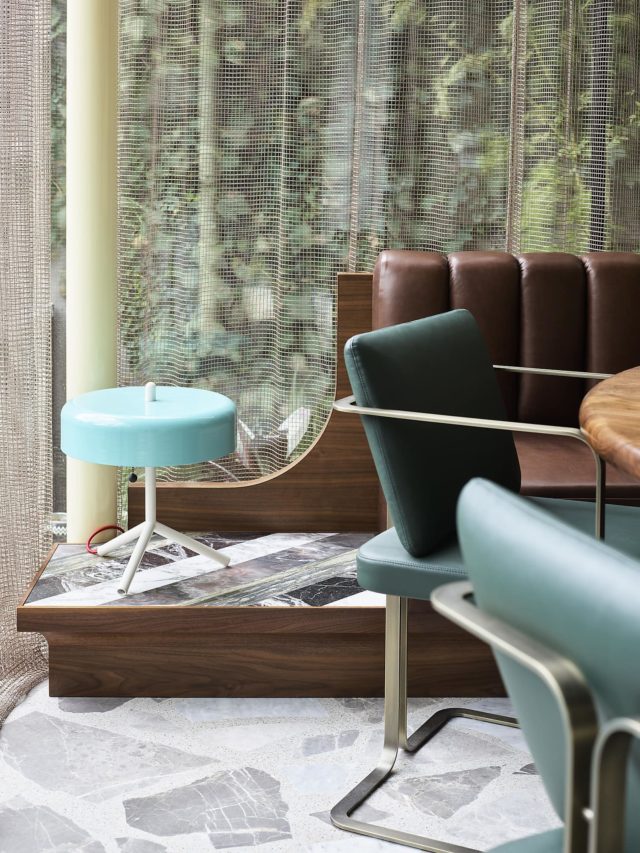 Of Flack Studio's Middle Park, one jury member commented that "it feels like it was borne out of a detailed knowledge of the history of interior decoration, both locally and internationally, resulting in an interior that appears fresh and somehow familiar."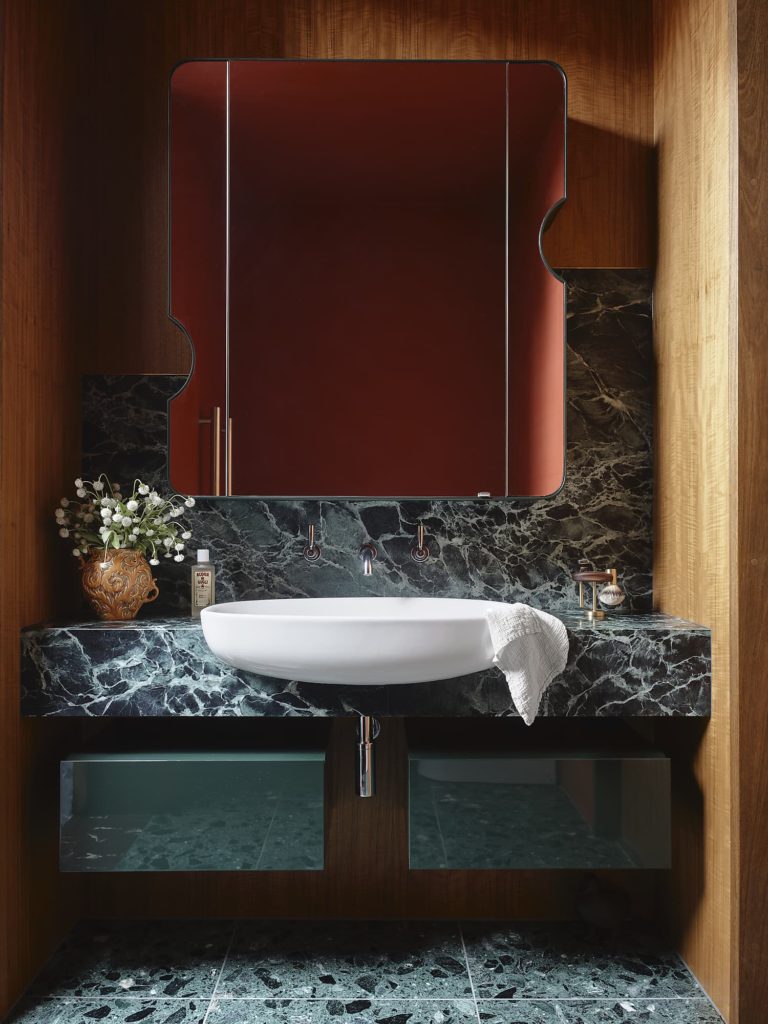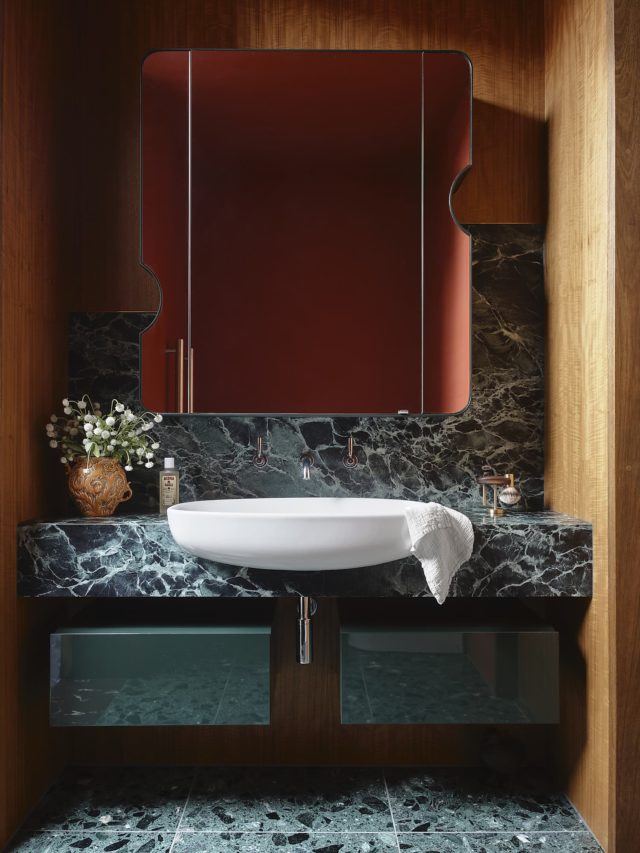 "Garden House is well curated, breathtakingly beautiful and very liveable. It features a thoughtfully executed interior decoration scheme that is particular to the client and place, and the jury was above all impressed with its polished eclecticism," said the jury of the Arent and Pyke project.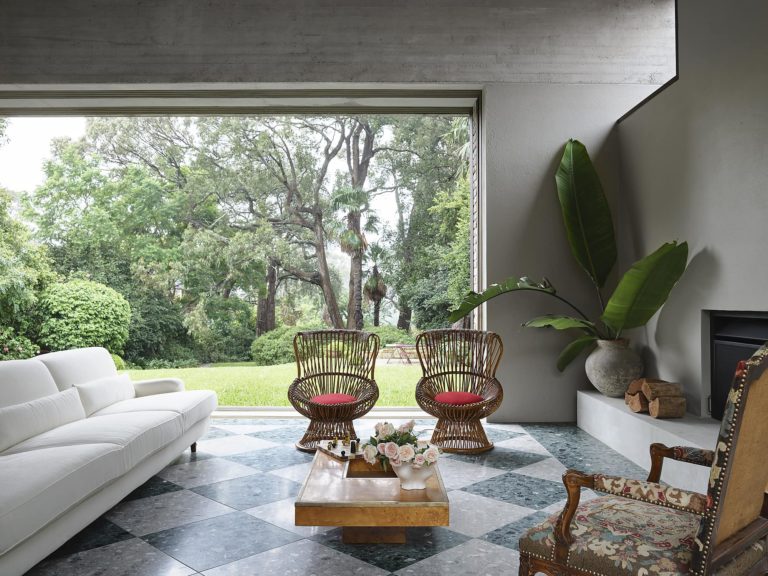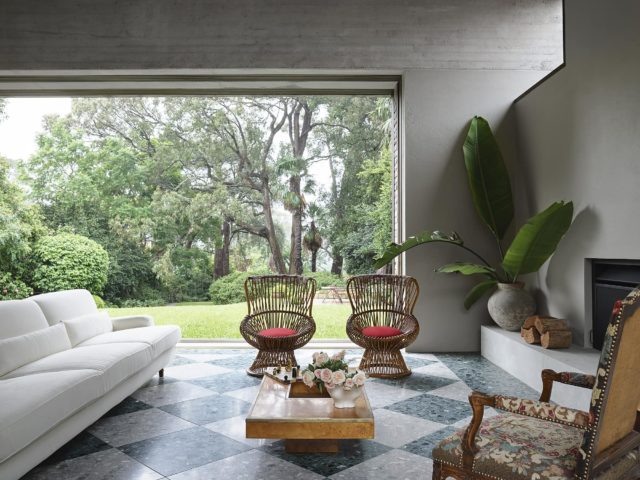 A partnership between the Design Institute of Australia and Artichoke magazine, this year's awards were delivered against the backdrop of the COVID-19 pandemic and the judges acknowledged the resilience of the industry in uncertain times.
"The pandemic hit hard and for the Australian interior design industry, the oftentimes devastating consequences were felt across the board. But if this hardship showed us anything, it's that our designers and architects are a resilient bunch with an indomitable spirit," said the judges.
FULL LIST OF WINNERS
Premier Award for Australian Interior Design
Liminal Spaces for The Bleeding Tree, Tasmania
Interior Design Impact Award
Russell and George for Space and Time, Victoria FJMT for Bunjil Place, New South Wales
Sustainability Advancement Award
ZWEI Interiors Architecture for Citizen.MDW, Victoria
Emerging Interior Design Practice
– Award
Eastop Architects, Victoria
– Commendation
Kennon Architecture & Interiors, Victoria
Residential Design
– Award
Architects EAT for Bellows House, Victoria
Flack Studio for Potts Point, New South Wales
– Commendation
Adam Kane Architects for Barwon Heads House, Victoria
Studio Bright for 8 Yard House, Victoria
Design Office for The Carringbush Hotel, Victoria
O'Connor and Houle Architecture and Landscapes for Oliver Lane Apartment, Victoria
Flack Studio for Middle Park, Victoria
Residential Decoration
– Award
Flack Studio for Middle Park, Victoria
Arent and Pyke for Garden House, New South Wales
– Commendation
Arent and Pyke for Hue House, New South Wales
Hospitality Design
– Award
BAR Studio for Park Hyatt Niseko Hanazono, Japan
– Commendation
Fiona Lynch Interior Design Studio for CicciaBella, New South Wales
YSG for Four Pillars – Eileen's Bar and Gin Laboratory, New South Wales
Design Office for Byrdi, Victoria
Chris Connell Design for Hero ACMI, Victoria
Ritz and Ghougassian for Prior, Victoria
Genesin Studio for Never Never Distillery, South Australia
Retail Design
– Award
Herbert and Mason in Collaboration with Grown Alchemist for Grown Alchemist, Victoria
– Commendation
YSG for Four Pillars – Gin Shop, New South Wales
Russell and George for Sarah and Sebastian, Victoria
Hecker Guthrie for Piccolina Degraves Street, Victoria
Public Design
– Award
Cox Architecture, Neeson Murcutt and Neille for Project Discover, New South Wales
– Commendation
Kosloff Architecture for La Trobe University Library Bendigo, Victoria
Alexandra Kidd Design for Cheltenham Early Education Centre, New South Wales
Workplace Design
– Award
Smart Design Studio for Smart Design Studio, New South Wales
– Commendation
Architects EAT for Alfred Stables, Victoria
Akin Atelier for INCU HQ, New South Wales
Foolscap Studio for ANZ Centre, L10, Victoria
Group GSA for Chanel, New South Wales
Installation Design
– Award
Liminal Spaces for The Bleeding Tree, Tasmania
– Commendation
Scott Carver in collaboration with Artists in Motion for Sydney Opera House Tours Immersive Digital Experience, New South Wales
Youssofzay and Hart for No Show, New South Wales
BoardGrove Architects for NGV Triennial 2020 Outdoor Pavilions, Victoria
Best of State Awards for Residential Design
New South Wales – Flack Studio for Potts Point
Victoria – Flack Studio for Middle Park
Queensland – Myers Ellyett for Harcourt
South Australia – Williams Burton Leopardi for Walkerville Residence
Best of State Awards for Commercial Design
Tasmania – Liminal Spaces for The Bleeding Tree
Victoria – Herbert and Mason in Collaboration with Grown Alchemist for Grown Alchemist Australian Capital Territory – Skeehan Studio for Canberra Glassworks
South Australia – Genesin Studio for Never Never Distillery
Queensland – Amok for Agnes
Western Australia – Thylacine Design for Western Australian Museum (Boola Bardip) New South Wales – Smart Design Studio for Smart Design Studio
Best International Design Award
BAR Studio for Park Hyatt Niseko Hanazono, Japan