Home to a young family, this renovation, in the northern suburbs of Sydney, piqued our interest this week – we love the way that interior designer Joanne Yeomans of Issy & H Creative has celebrated the character of the original 1912 home, rather than simply starting afresh. Ornate ceilings, stained glass windows and other Art Deco features pair seamlessly with an array of new furniture and styling pieces.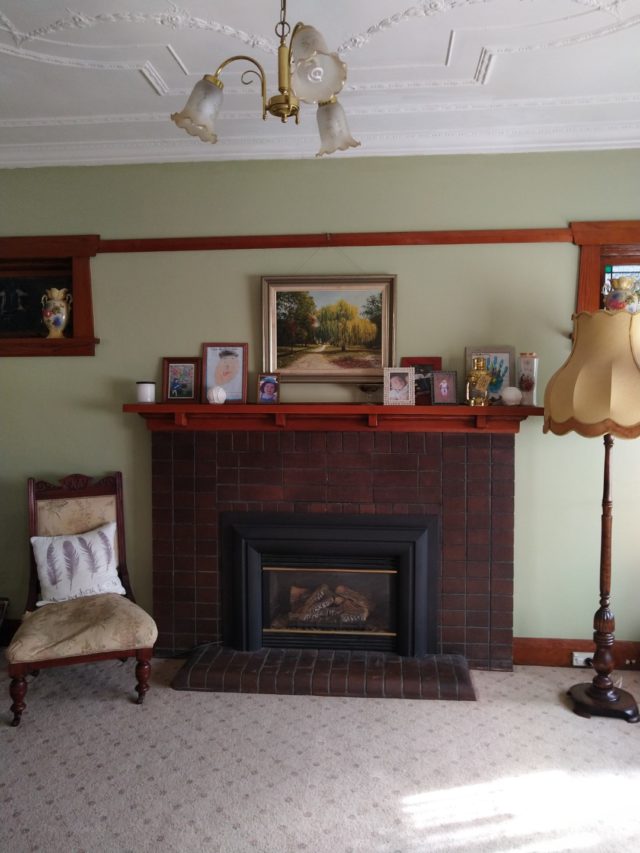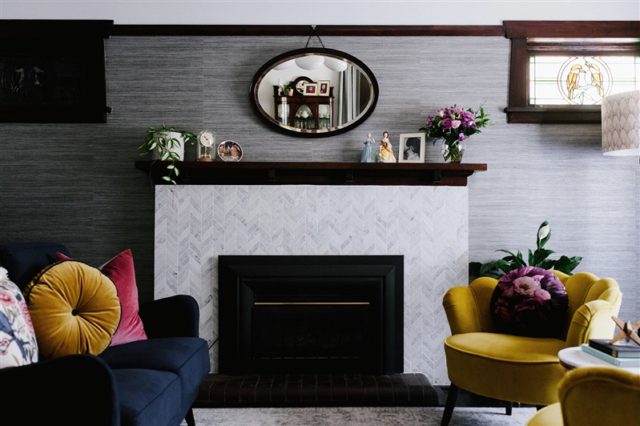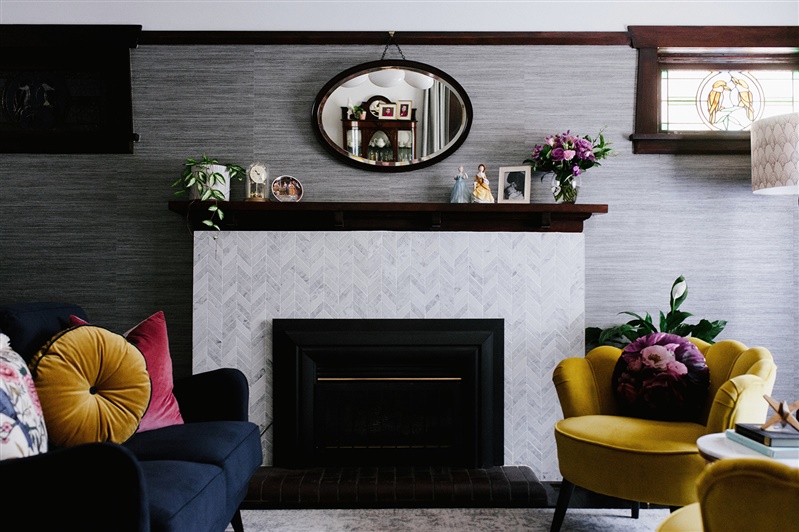 "The family wanted to blend their special antique pieces with modern pieces and styling to make the house feel fresh and modern and not stuffy as it did before," says Joanne, who upgraded the home's formal dining room and adjoining sitting room, which is used regularly to entertain a large extended family.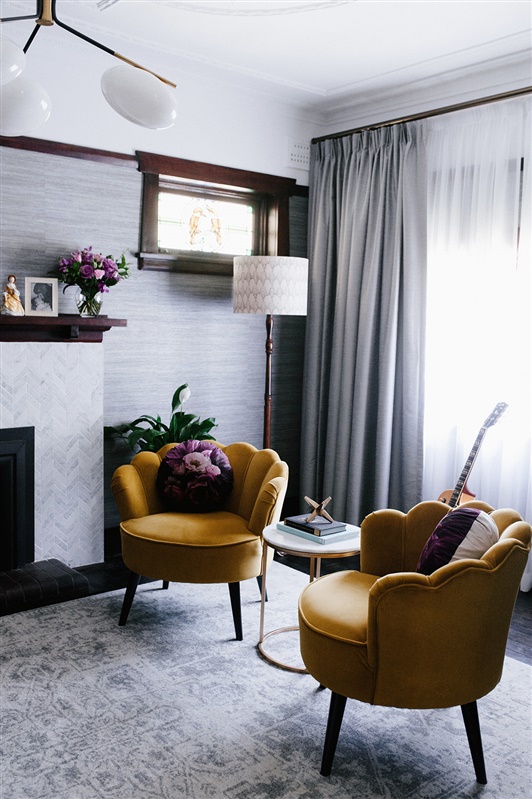 First up, Joanne nixed the beige carpet and matching walls, replacing them with rich chocolate timber floors and soft grey paint (Dulux Dieskau half strength if you're interested). Crisp new white ceilings and Harlequin wallpaper, sourced locally from Domestic Textiles, further complement the sitting room scene.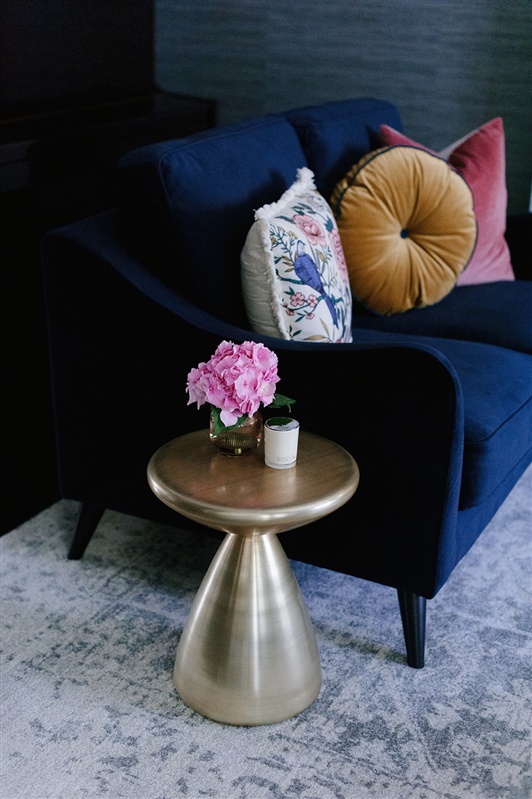 An eye-catching choice, the existing fireplace was revamped with a crisp marble chevron tile from Kaizen Tiles. "This made a massive difference to the sitting room space, completely lifting it," says Joanne who sourced new mustard velvet armchairs from Adairs for the space too. "I love their shape and colour; they are my new favourite furniture piece," says Joanne who combined them with a variety of other new pieces including a Freedom navy lounge, west elm coffee tables and a Miss Amara rug. "While we purchased lots of new things, we retained lots of existing antique pieces in both spaces too," says Joanne.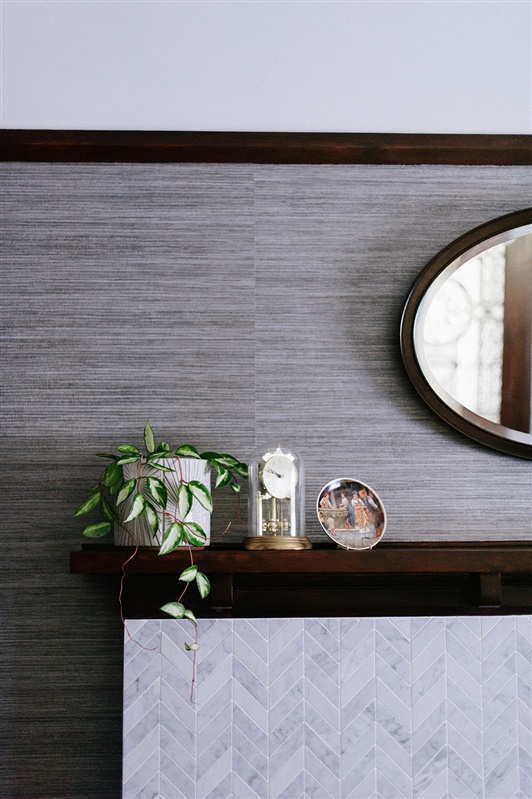 A variety of upcycling projects feature throughout the renovation too; the dining chairs some of the more notable. They were repaired and reupholstered in a bird-print Warwick fabric that complements the kookaburras that feature in the nearby stained-glass windows. "Sarkis at SA Upholstery is a great local upholsterer who put lots of love into the restoration," says Joanne.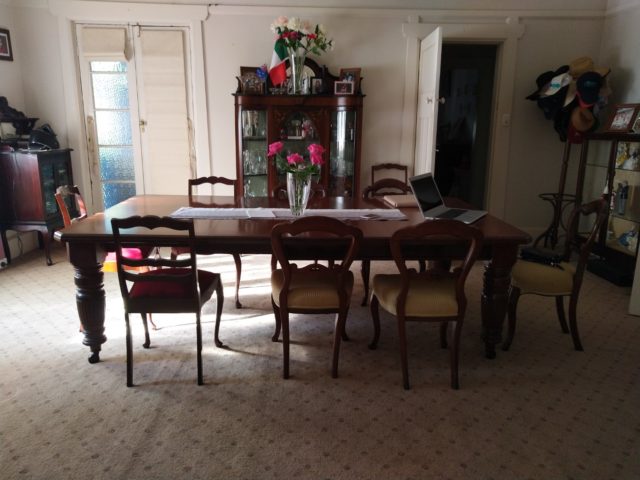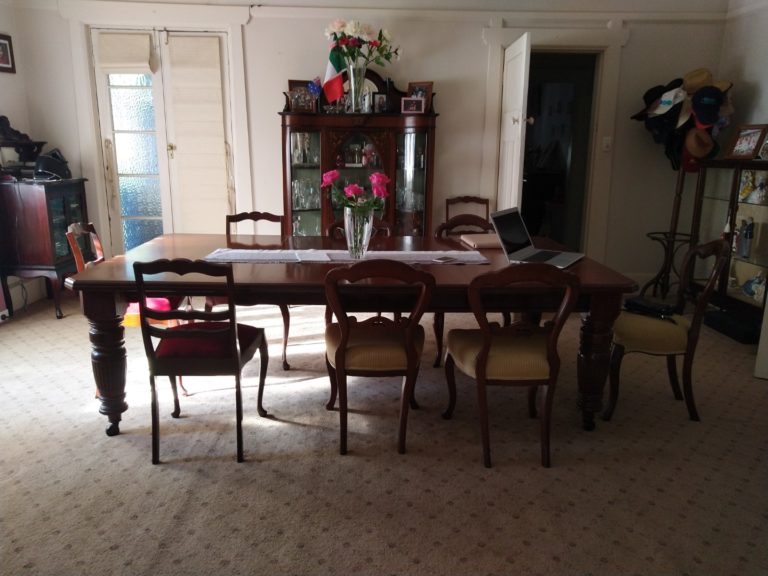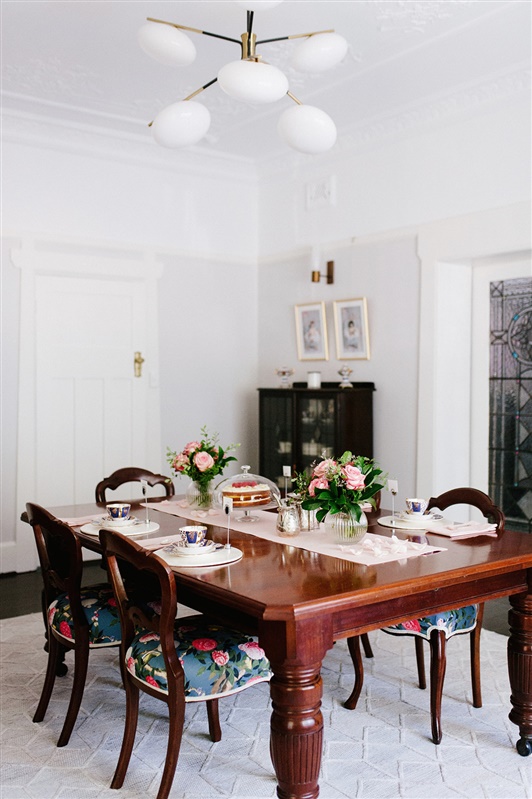 A mix of old and new artworks combine for an interesting mix; the large bright piece above a marble console is a new one by Kate Mayes while the Campari print above the bar cart was the client's own that was reframed. "The husband collects old vintage publications so was keen to bring something authentic into the space," says Joanne.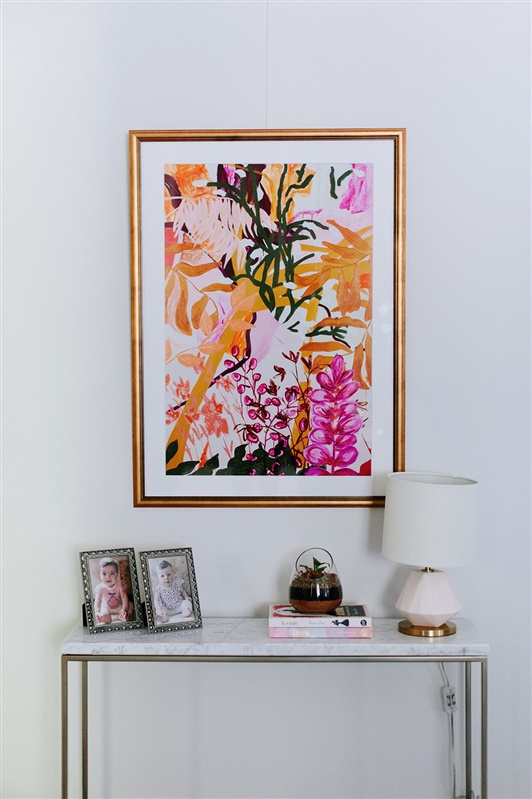 As for the end result, Joanne is incredibly pleased with the way that she managed to retain and respect as many original features while imbuing the space with modern touches, luxury and glamour.
"I love how both spaces are adjoining but completely different in mood – the dining room is very elegant, bright and airy while the sitting room is dark and moodier with luxurious wallpapered walls, navy and mustard tones and a more 'cocktail' feel. The husband, a music lover, adores the sitting room whilst the wife loves the dining room!"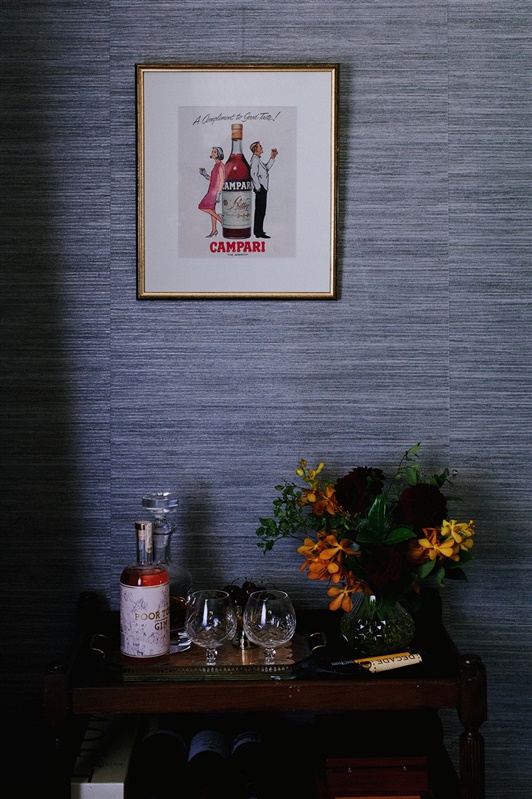 Photography: Tealily
For more on Issy & H Creative | Greg Natale opens shop in Potts Point