By Claudia Stephenson
Previously on Interiors Addict, I shared my top op shop finds. People often ask me what my secret is, so I thought it could be useful to give you my top 10 tips:
1. Don't limit yourself to one area. Of course I have my favourite stores that usually deliver some kind of delight each visit, but when I have time, I travel all over Sydney, to the Blue Mountains and up to the Central Coast. Just because it's in a nice area doesn't mean there will be better stuff: cast your net wide!
2. Keep going back. The reason I tend to find great stuff is because I keep going back. Don't be put off if you go somewhere and find nothing the first go, chances are you will if you are persistent. I tend to visit at least one store per week, even if it's on my way home from work, I always find time to pop in.
3. Take your time. I took a girlfriend once and she scanned the room once and gave up, whereas I always scour every shelf and corner. I once found (and bought) an Hermes ashtray tucked up at the back of a bottom shelf amongst some cheap white plates. I paid $3…
4. Do some research. There are whole websites dedicated to op shopping. Find those that specialise in furniture and homewares and then call up and go to their biggest stores like Salvos at Tempe and St Vincent De Paul in Brookvale in Sydney.
5. Get to know what stores are good for particular items. For instance, there is one shop where I always find marble cutting boards and glass domes, one where I always find great chairs and one that has great knick-knacks.
6. Don't hesitate. If you love it, buy it. It will not be there when you go back.
7. Keep your expectations realistic. You are probably not going to find a genuine Saarinen dining table or an Eames chair (although you never know!). Not getting your hopes up means you will be pleasantly surprised when you do hit the jackpot
8. Take cash and don't be afraid to haggle. Pricier items are always up for negotiation and remember, cash is king!
9. Be thoughtful. Will that cool retro icebox actually suit your place? Yes it's nice and may be worth some money, but think about things in the context of your predominant style.
10. Filter. You need a good imagination and mental filter. Sometimes I will see things that people say 'really!?' but back in the context of my home amongst all my things it works. Without this, you will miss out on some great finds.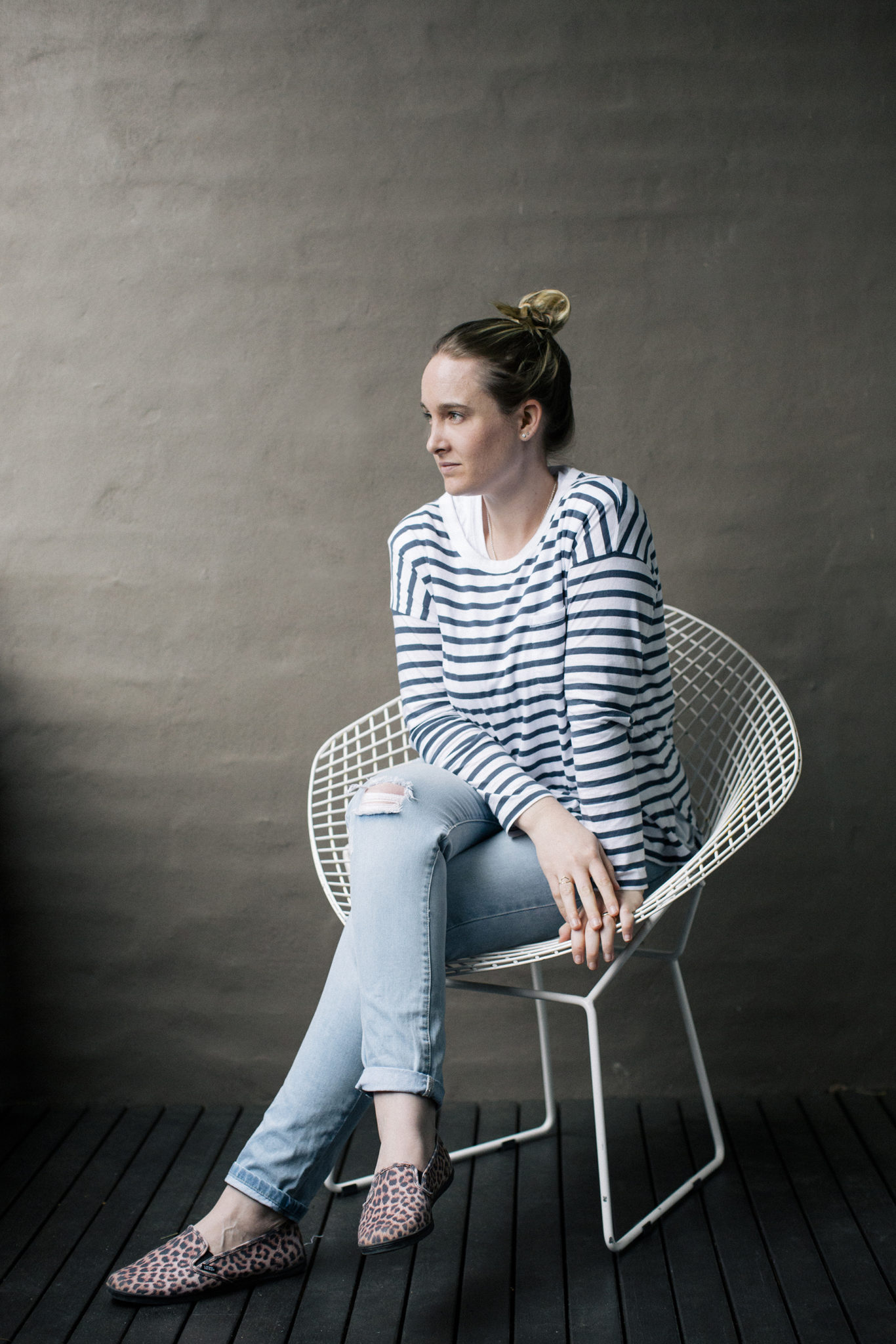 Follow Claudia's op shopping adventures at her great blog, Peep My Style. 
Jen is currently on honeymoon in Tokyo, Venice and the UK, and has opened up the blog to a series of fabulous guest posters to share their interiors-related expertise in her absence. She hopes you'll enjoy them and look out for the odd honeymoon post from overseas! The new Mrs Francis (who will still be known as Bishop for work purposes) will be back at her desk on 11 November.