Ever since I moved into my new apartment, I have been a little plant-crazy. Of course, no indoor plant is complete without a stylish planter. Here are my top 10 picks (some of which feature in my own humble abode).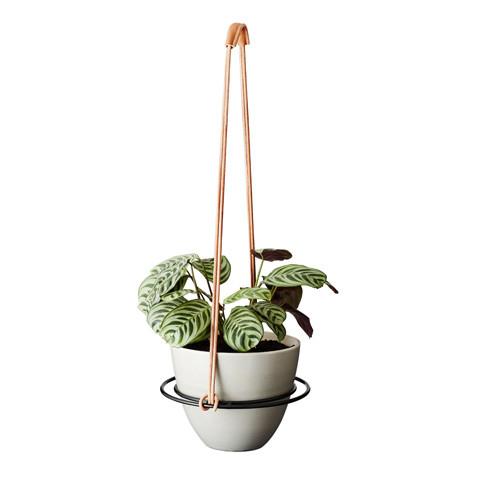 Ivy Muse Boheme Pot
Designed and made in Melbourne, these pots come in four subtle, hand-glazed colours. Pair them up with a plant stand or hanger for a modern look – I currently have one in Sand hanging from the ceiling. $110.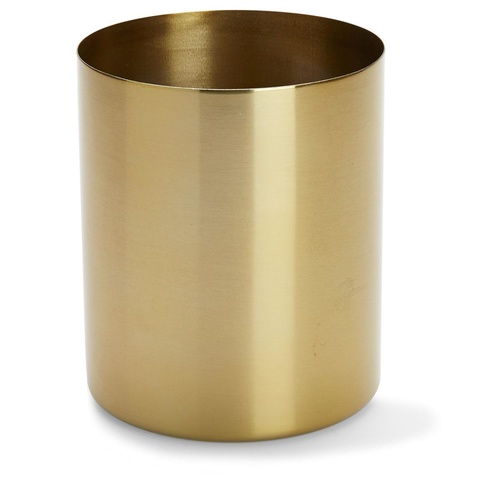 Kmart Brass Finish Metal Planter
Who said style had to be expensive? This thrifty little gold number will stand out in all its golden glory. Not to mention the smooth, metallic finish is super trendy at the moment. Just $3.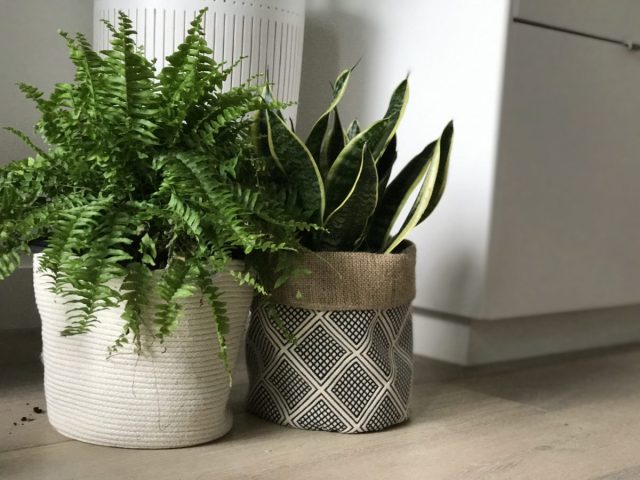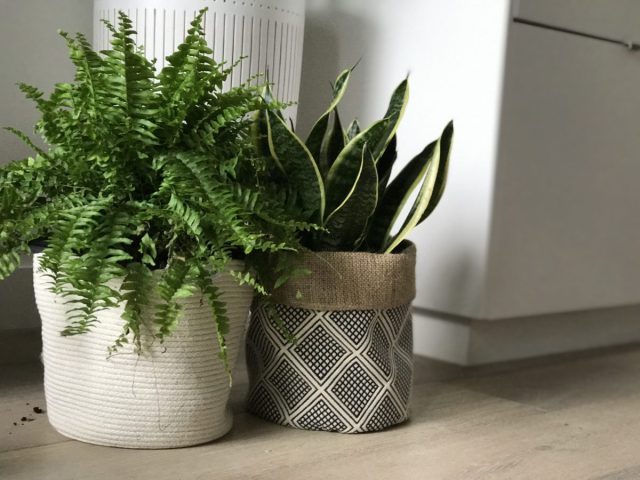 Restore Grace Fabric Planters
Lovingly hand woven by a sister-in-law duo from Cooma NSW, I have two Restore Grace planters: one is a hessian planter bag with a funky monochrome tribal print, the other a stiff white cotton planter sewn together in a coiling technique. Find these guys on Etsy and support local work. From $14–$40.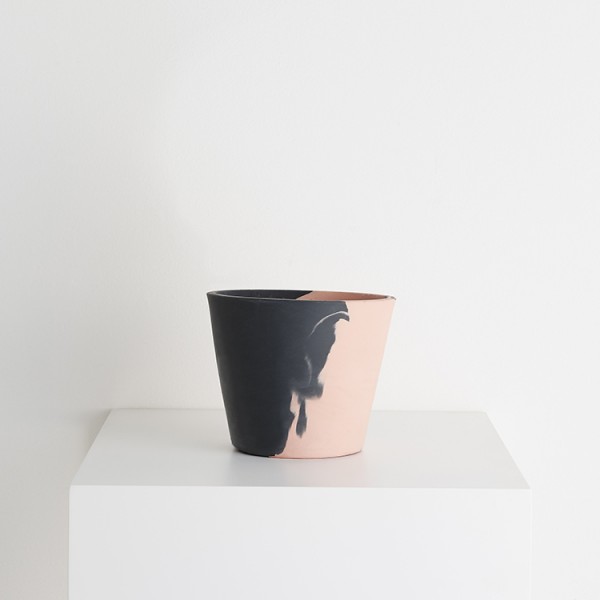 Capra Designs Even Steven Eco Resin Pot
Another Melbourne talent to make it on the list, Steven's pots are handmade from a water-based rather than solvent-based resin. This means that they not only look good in their abstract two-tone colours (peach and black is my favourite), but they are also better for the environment. $69.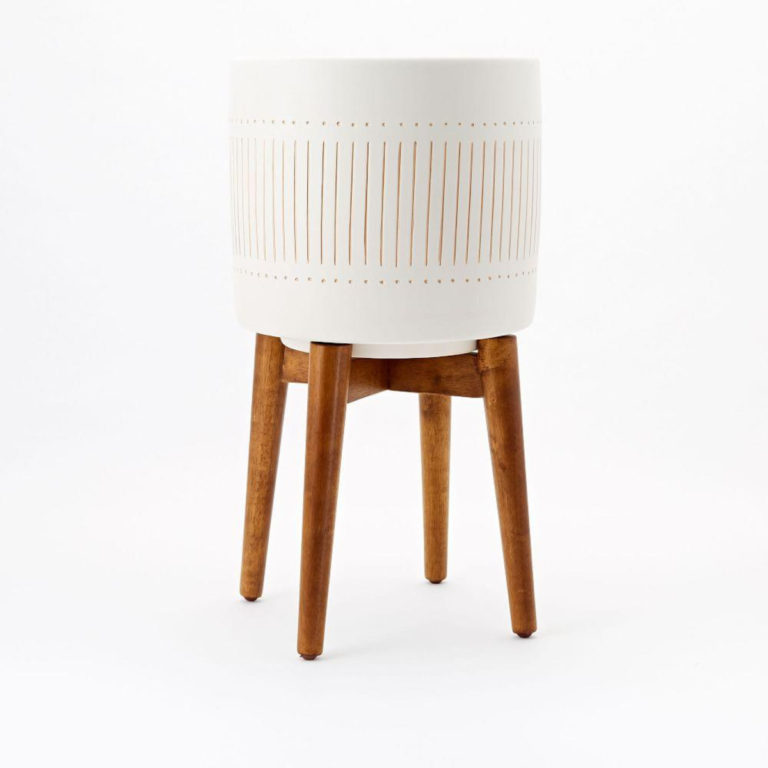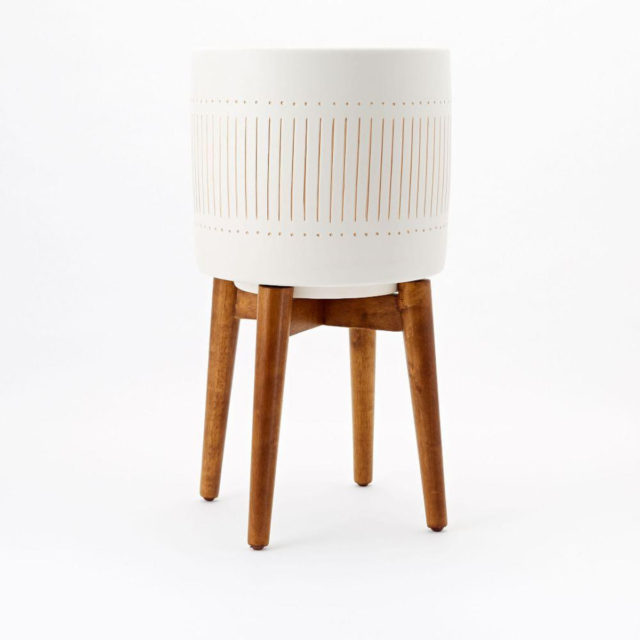 West elm Mid-Century Turned Wood Leg Planter
Of all the planters I currently own this solid ceramic planter mounted on tapered wood legs is my favourite – and I own 10! The walnut colour of the legs contrasts beautifully against the matte white glaze, with simple line and dot pattern giving off a hint of Boho. $299.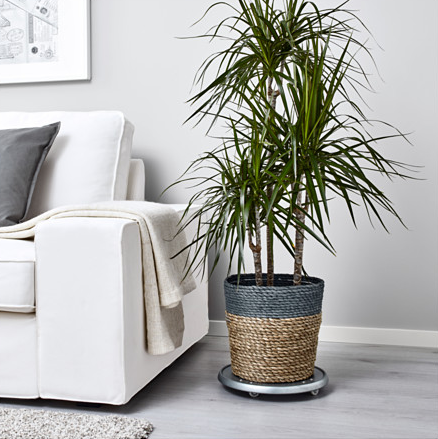 Ikea Krusbär Pot
Two tone seems to be all the rage these days. This woven plant pot from Ikea gives off a warm natural feel, while the bold grey provides a modern element. You can even use these as storage if you don't have enough indoor plants. $34.99.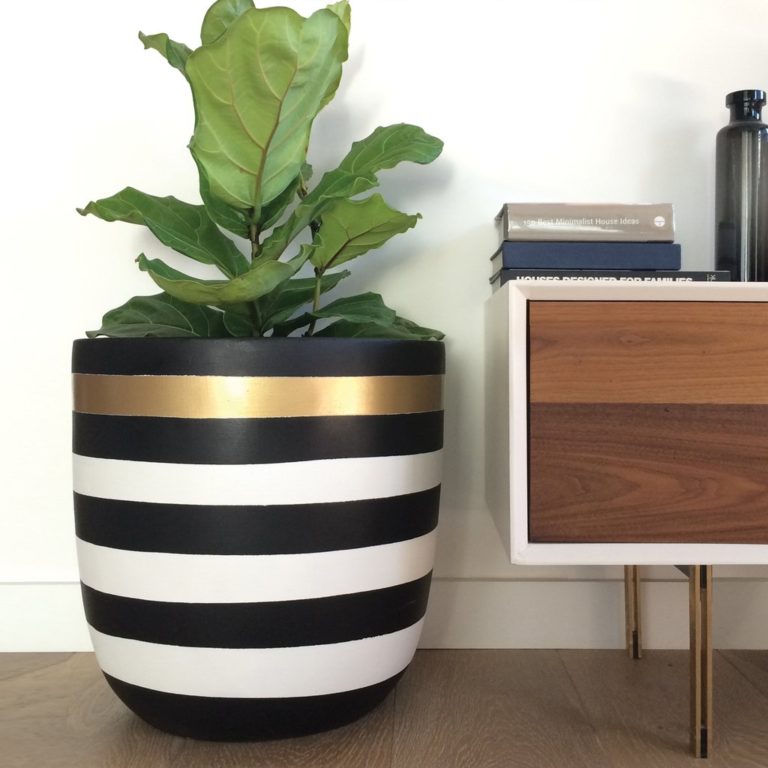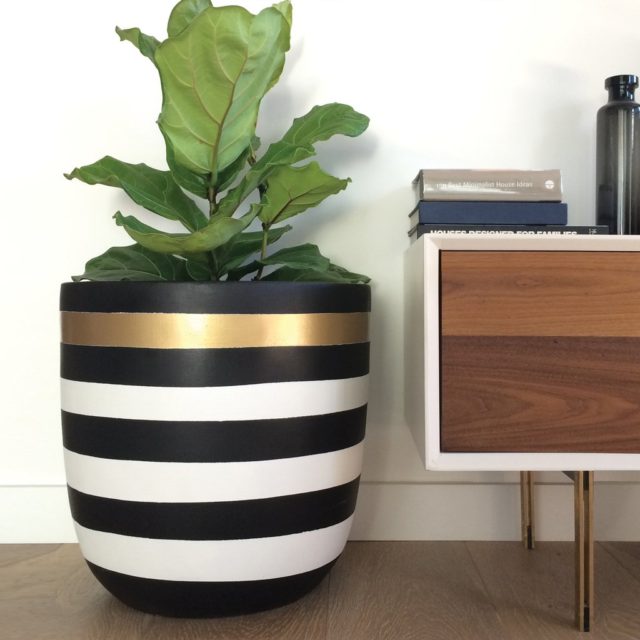 Design Twins Stripe Pot
Picture a black and white bee with a metallic twist – that seems to be the inspiration behind these large but lightweight pots. Hand painted in Sydney, they will add some golden designer flair (without going overboard on the gold). $140–$250.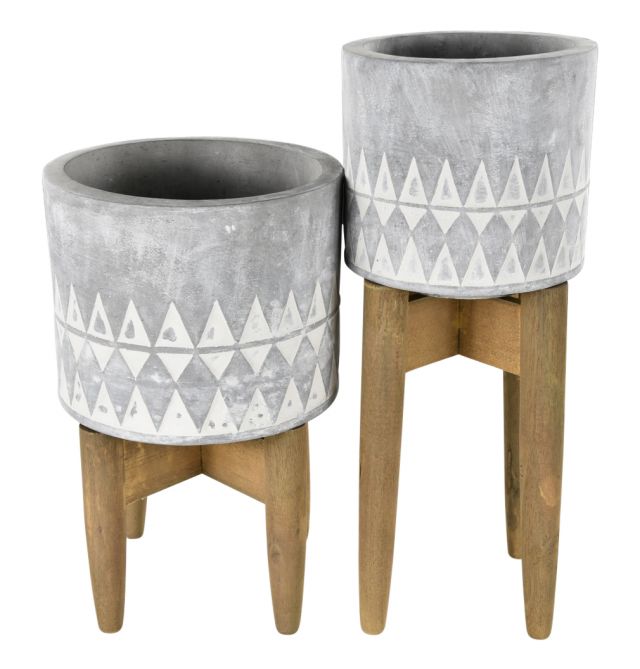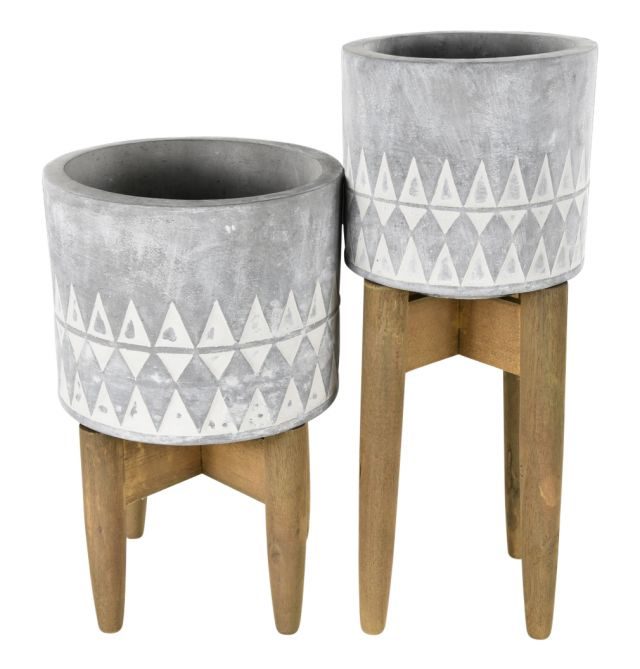 Matt Blatt Laguna Planter
Tribal marries industrial with this raw concrete look planter. The timber legs help bring it into the spotlight of visitors while keeping your plants out of reach of any furry family members. $48.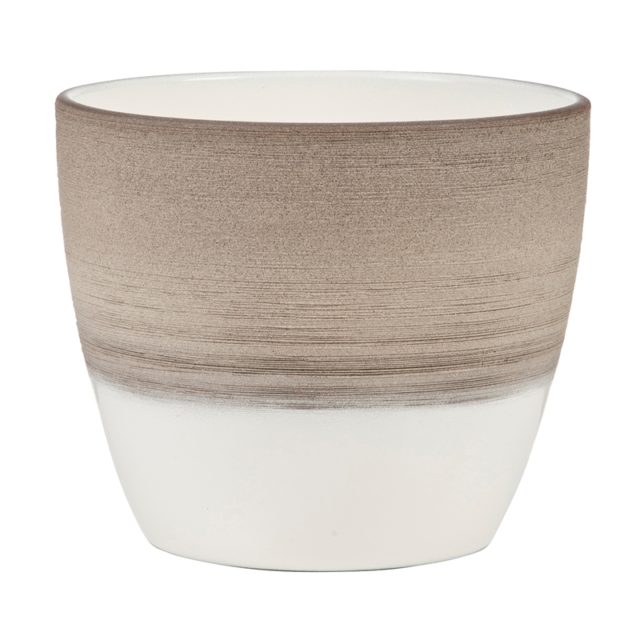 Bunnings Scheurich Espresso Cream Glazed Indoor Pot
Made in Germany from high quality ceramic, this is another two-tone style that avoids bolds or metallic. The earthy, espresso tone morphs into a clean white that will suit anything from Hamptons to Provincial. $20.90.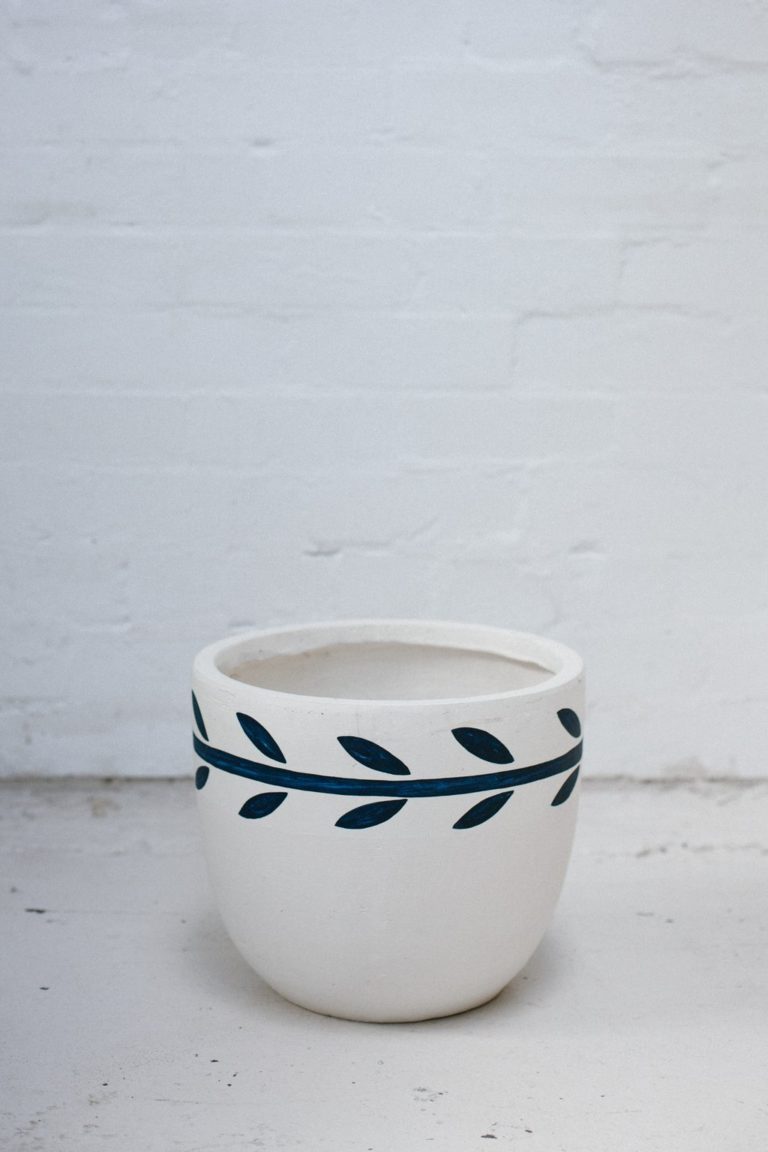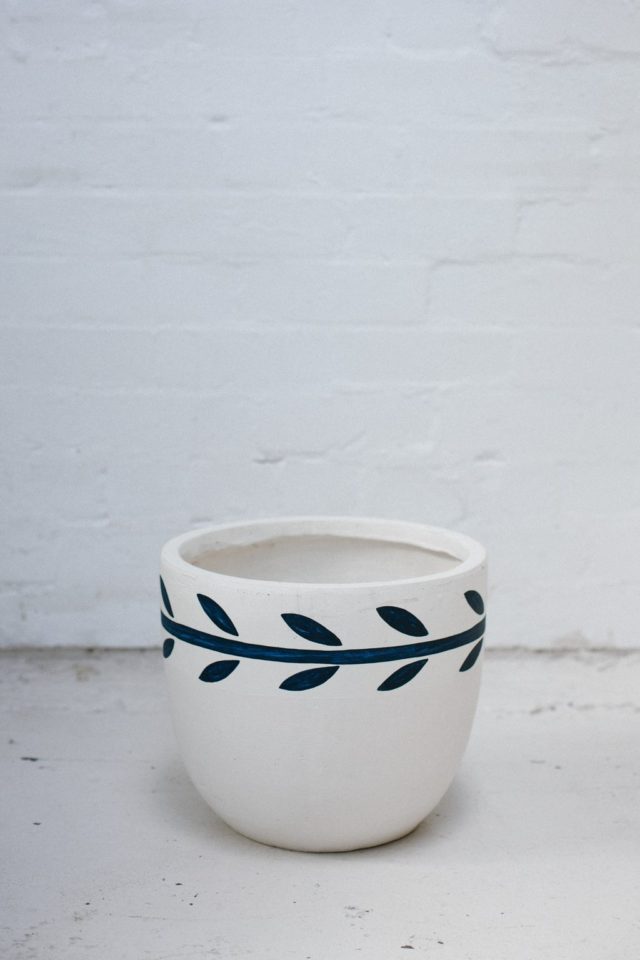 Pop & Scott Indigo Folk Nico Pot
Made from lightweight plaster and fibreglass, these pots are hand-painted using eggshell acrylics to create a subtle, not-too-glossy look. The navy floral pattern gives off a modern Mediterranean vibe, and understated shape will fit any plant. $145.
If you're feeling an urban jungle craze coming on, have a look at more pots, plants and everything in between.