Andrew O'Brien is on a mission to change the way people think about art as he puts the finishing touches to the work for his first Sydney solo exhibition at Corporate Culture. He gave Interiors Addict an exclusive behind the scenes glimpse and talked about his work and attitude to art.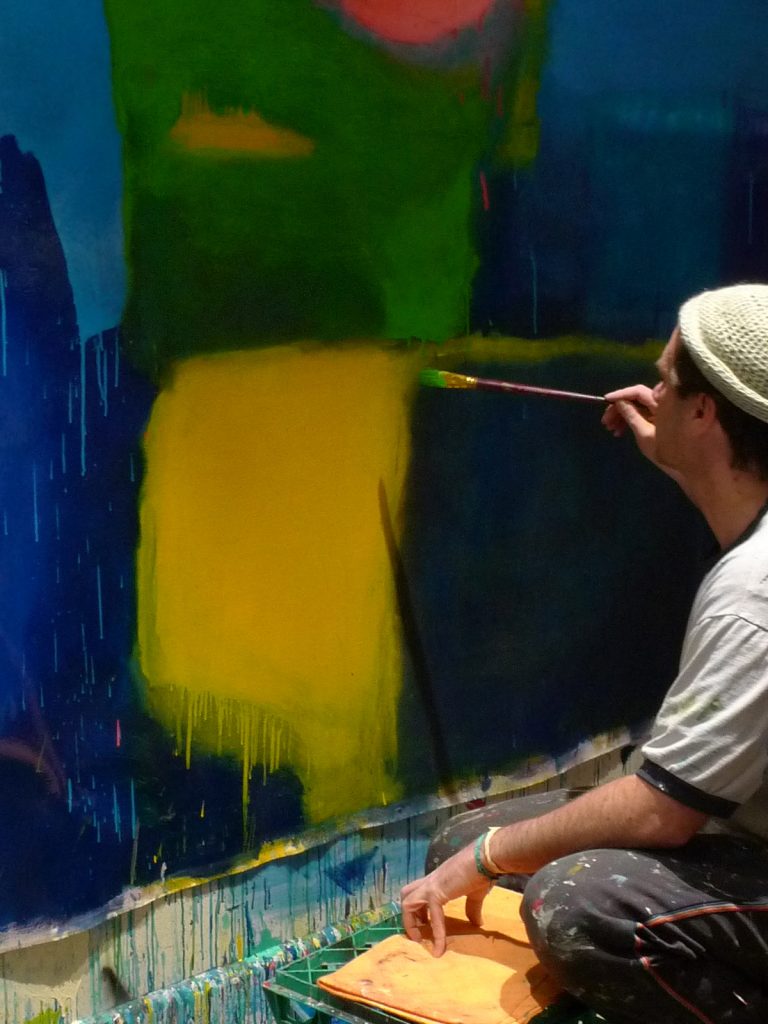 In the last couple of months, Andrew's work has appeared on the front cover of Real Living and on The Block. The awareness this has created has been really valuable but it's a more mainstream approach than many artists would take. "I know this sounds very basic, but I have always found that people want to engage with art," says Andrew. "Sometimes this engagement is on different levels, but more often than not it is about giving people the ability to take the first step in understanding the importance of art. In terms of The Block, Julian Cress, the executive producer, is very supportive of the visual arts, so in context of that environment I made the time to work with the contestants to help them create a space to display art in an appropriate way. This was very successful for the show and I believe added significantly to the overall quality of not only the program, but the actual houses themselves."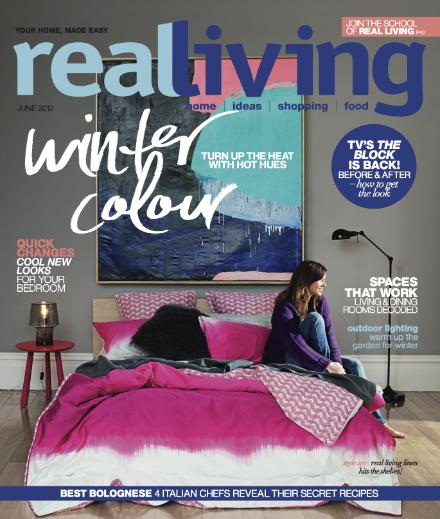 Melbourne-based Andrew adds: "The Block and Real Living have been extremely valuable in terms of building my presence in the marketplace. They illustrate one of the things I love most: the way quality design can enhance the environment you live in. Seeing my work on the cover was very strange, and perhaps even stranger that the painting went from the studio and the framer with very few viewers to being a painting 'celebrity'. The work lost its close relationship with me to being a thing in the third person. It feels strange, yet rewarding."
Choosing a furniture showroom rather than a gallery for his exhibition was a very deliberate move. "I want my work contextualised in an environment that is familiar and aspirational. Corporate Culture is a perfect partner to achieve this, having great display spaces, brilliant furniture brands that are design leaders and a strong artistic sympathy in everything it does." When hanging work, Andrew tries to create symmetry with furniture and objects.
He hopes displaying his work in this way will attract a whole new interest from interior design professionals, who he loves engaging with. "Interior designers are so important in helping their clients understand quality in design and art and how that can build a better experience and environment."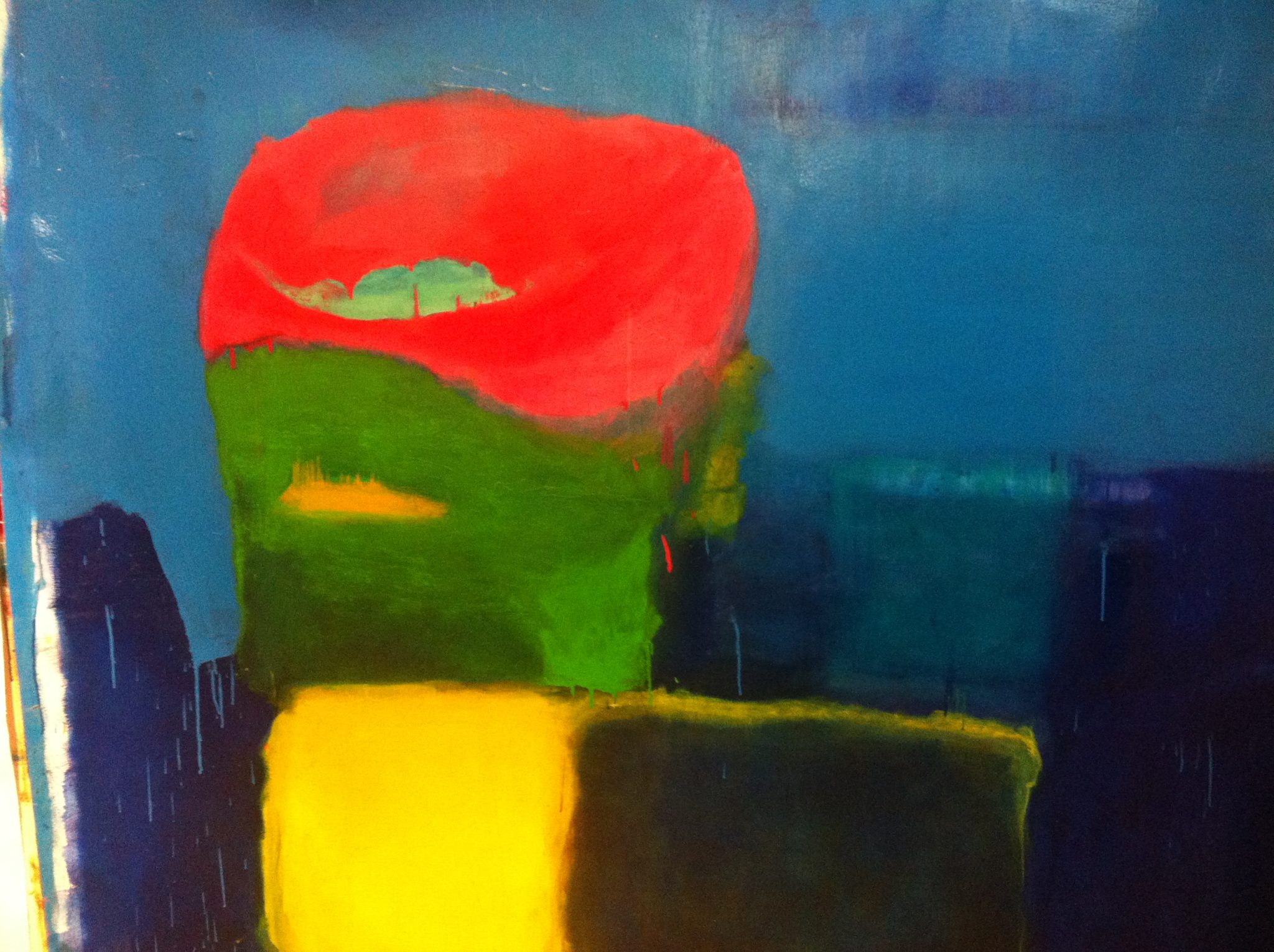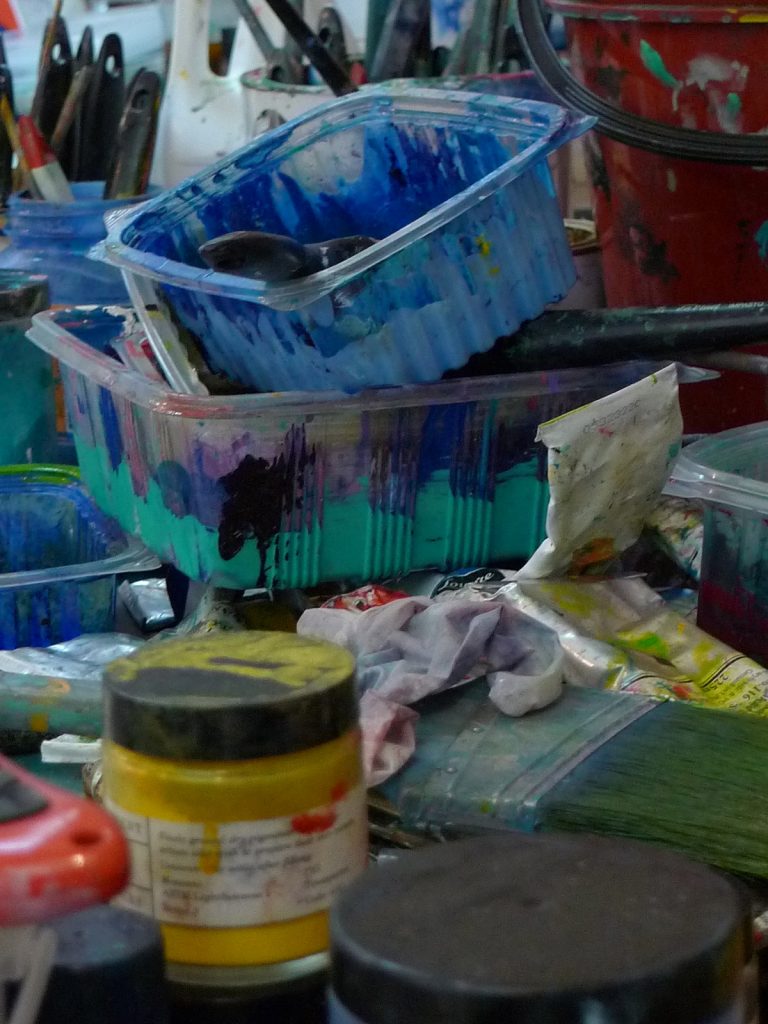 With prices starting at $200 for his small studies, Andrew's work is accessible, although expect to pay $6,000 to $10,000 for his very large murals. I asked him why it is that art is so expensive? "At a basic level, art needs to reflect the cost of materials and time. I would argue that 95 percent of art does not recover its cost," he says. "Robert Hughes said that in one year the US higher education system pumped out 90,000 graduates, more artists than were alive during the whole renaissance in Italy. Together, it tells you that art that communicates something powerful and engages the individual is few and far between, and the beautiful does stand out.
"In terms of the provenance of art that creates a secondary investment market: the obscenities of the 'great art bubble', pushed along by powerful galleries and investors, is still yet to burst."
What's next for Andrew O'Brien? "I want to take my practice to the next level of expression. I am keen to shape the dialogue nationally around the importance of abstraction and its role to communicate and engage. I am very keen to capture the light, colour and uniqueness of Australia in my works, and to contribute to the cultural narrative of this country."
The exhibition will be opened by Belle editor in chief Neale Whitaker on 30 August. This event is by invitation only but Andrew has kindly extended the invitation to Interiors Addict readers. Please email [email protected] if you would like to go along. The exhibition itself will run until November.
Corporate Culture | 21-23 Levey Street (off Buckland Street) | Chippendale | NSW 2008