Another month, another stunning fashion-meets-homewares collaboration from Designer Rugs, this time with Easton Pearson. I was so sad I wasn't able to make it along to the launch of this collection earlier in the week but wanted to share the beautiful rugs with you.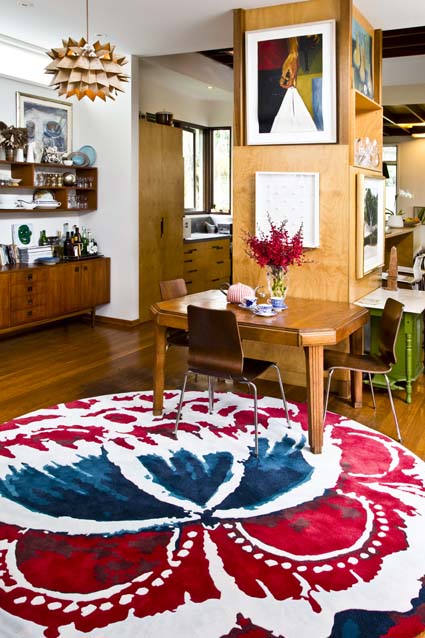 Pamela Easton and Lydia Pearson's Australian fashion label has gone from strength to strength with its unique and eclectic use of colour and patterns. The pair have drawn on a variety of influences, referencing their travels and the rich histories and culture of India, Africa and Europe, however it is their focus on fabrics and textile techniques that continues to inspire the design process.
This, their second collaboration with Designer Rugs, called Coromandel, sees Easton Pearson build on its highly successful first range, elaborating more boldly on themes presented in the debut collection. "We have continued our exploration of the intricate hand drawn details of chintz textiles. Our designs take chintz back to its original purpose as sophisticated floor coverings, but the macro focus on tiny fragments gives traditional design a new modern viewpoint," says Pamela.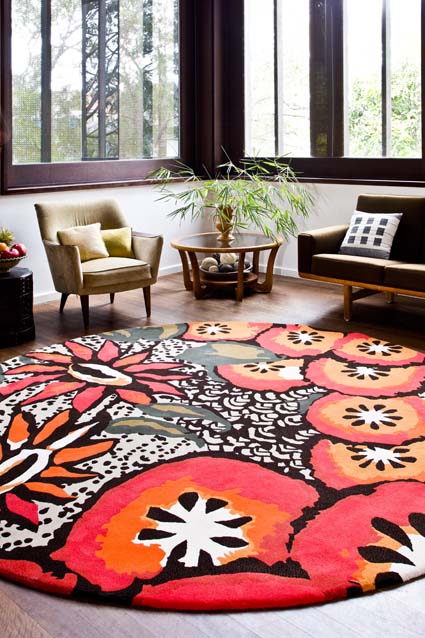 They're handmade from either 100% New Zealand wool or wool and silk blends, featuring vibrant floral designs, reminiscent of traditional chintz tapestries, with a modern twist.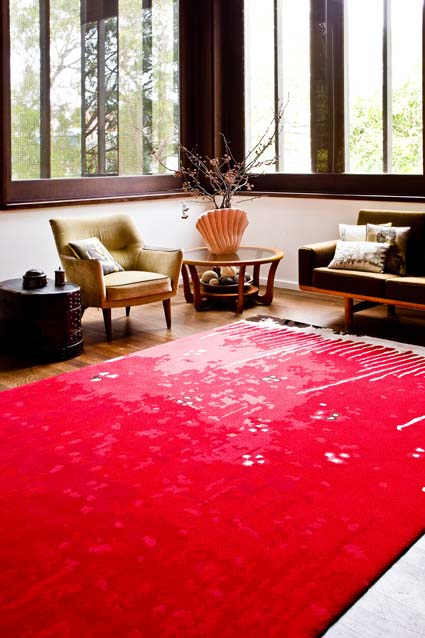 Each rug is hand made to the standard size of 200x300cm with two round rugs in a 250cm diameter. They can be custom coloured and sized to suit any interior space, whether commercial or residential.