The world's first carbon positive prefabricated house has been installed in Melbourne's City Square as part of the Sustainable Living Festival and The New Joneses Project.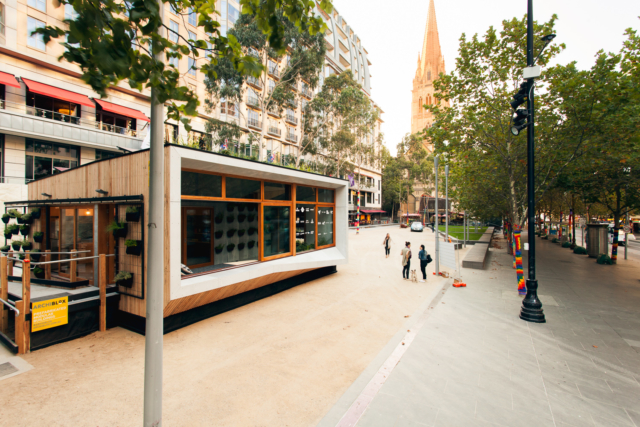 Developed by ArchiBlox, the Archi+ Carbon Positive House addresses the increasing levels of carbon emissions and the high levels of embodied energy that come with the construction of a standard home. Moving beyond carbon zero, the house makes additional positive contributions by producing more energy on site than the building requires.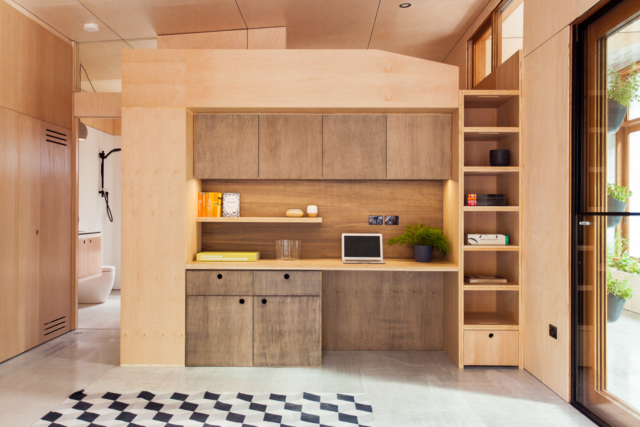 External shading devices are used to filter the harsh solar radiation in summer and then can be retracted in winter to keep the house warmer. Cross flow ventilation is enhanced with in-ground cool tubes that will pull air in from the floor in the south side of the house and purge through the clerestory (high) windows to the north.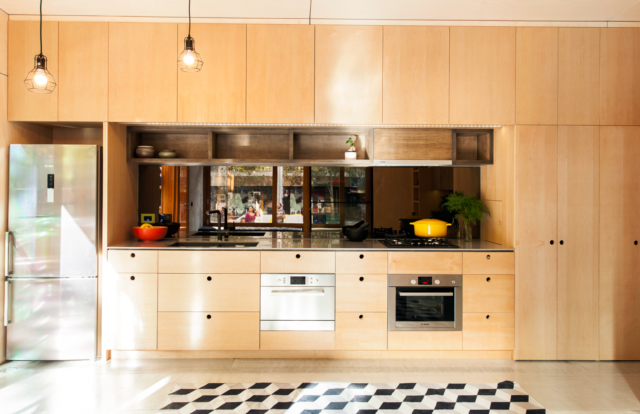 Floor to ceiling glass sliding doors are installed to create not only a clean visual interaction between internal and external but also allowing full sun penetration in wintertime. During the summer months these openings will be blocked off by sliding edible garden walls. This green feature will wrap up over the roof of the house to create a green roof, which will add to the R6 wool insulation within the roof's cavities.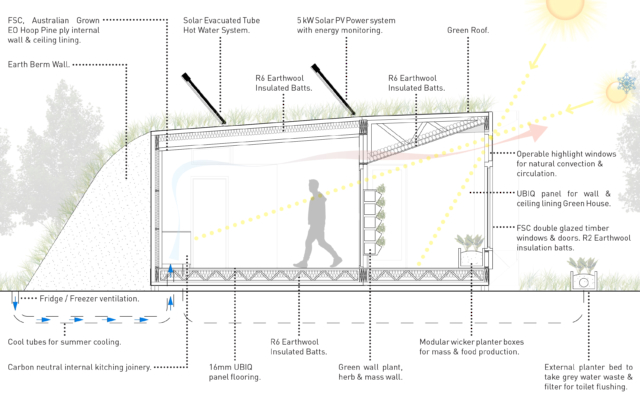 Also a feature is the buffer zone, or conservatory, which separates the external environment from the internal, giving its occupants more control. This space, designed to face north, blocks the harsh summer sun and captures the winter sun. ArchiBlox describes this zone both as the "lungs of the house" and the house "food basket", where garden beds are established to grow an assortment of vegetables within this conservatory.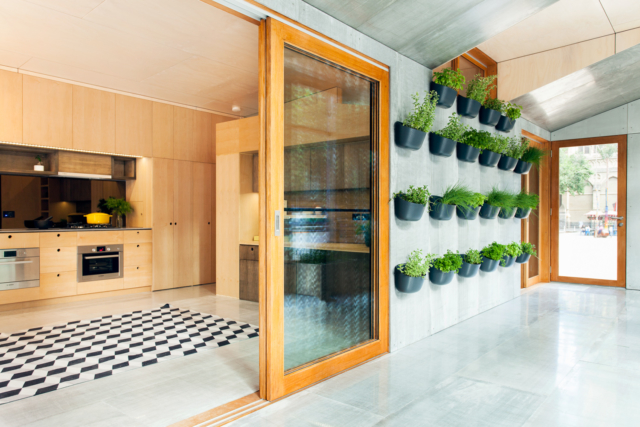 The home becomes healthier by sourcing only high-grade sustainably sourced building materials and formaldehyde and VOC-free finishes. Further to this the windows are double glazed, the appliances' fixtures and fittings are of high sustainable and green energy ratings, there are drying cupboards for laundry use, solar power for energy minimisation and water recycling.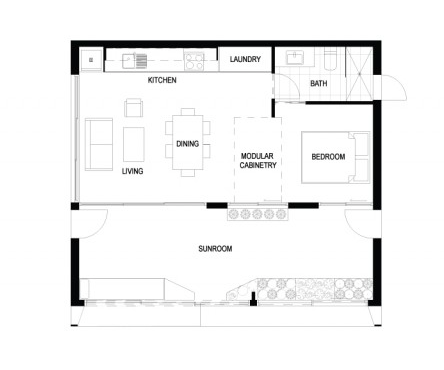 The overall size of the house is kept to a minimum, guaranteeing the usage of less electricity and power. This does not mean the functionality of the space has been compromised, with clever uses of joinery and the use of full height openings allowing a free-flowing space and generous area.
Photography by Tom Ross | Illustrations by Franky Walker