Sponsored by Super Easy Storage
Last year was not exactly relaxed; moving not once but twice (we had six weeks between homes, waiting for settlement), then when we finally bought a house and moved in, the renos started. There's nothing like ripping out your kitchen and all your floors to make life interesting!
Something I really wish I'd known about last year was mobile self storage! This service, offered by Super Easy Storage, allows you to rent small (or large) self-storage modules for as little as $19 per week, and store them where you want. So, rather than do what we did when we sold our apartment, which was pay removalists to pack up and take everything to my in laws' empty double garage and then unpack it, then do the same again six weeks later when we settled on the new house, we could have packed the modules at our leisure (rather than all on one hectic day), store them at their warehouse (you can store them on your property if that's option but obviously we didn't officially own ours at that stage), and then brought them to the new place, again at our leisure, later.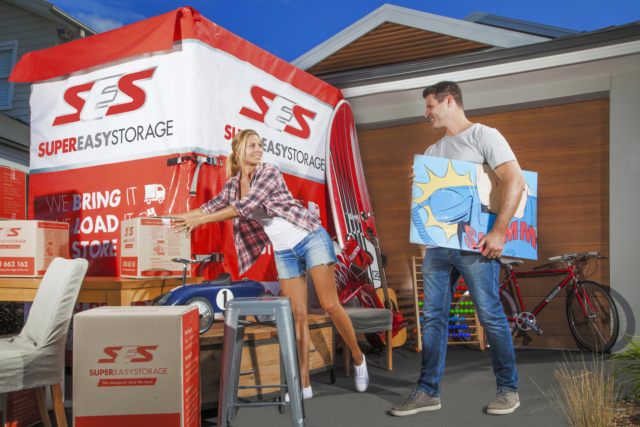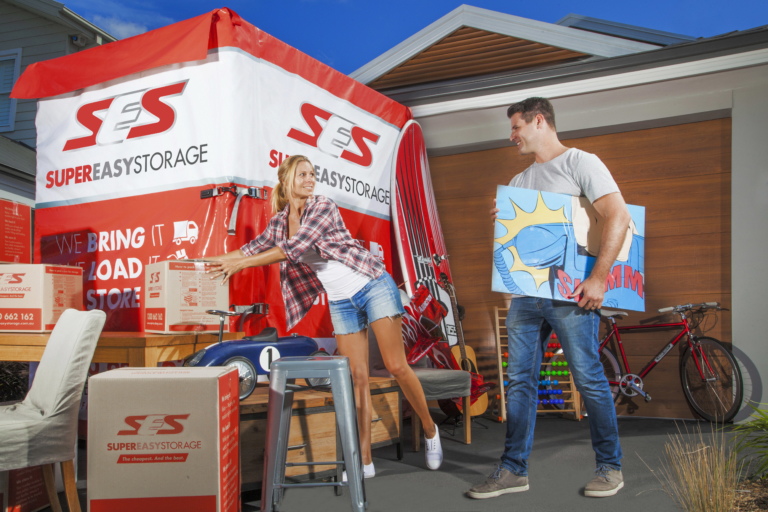 Not only does this often work out cheaper, but your belongings are safe and dry (and if you can store them on your own property you save there too). What happened with us is that when we removed everything from the in laws' garage six weeks later, a lot of things had been hit by the dreaded mould and had to be thrown out.
Good to know for next time, eh?! I'm hoping you can all save yourselves time and money by me telling you about this!
The other time this would have been amazing, was when we did all our floors late last year. The thing about doing floors is you have to get everything off the floors and out of the way, and because we had a lot of levelling that needed doing, and a lot of wet cement around, we couldn't really move things from one room to the next (which wouldn't have been much fun either!). So, we had to pile everything up in the carpeted rooms we weren't touching, and when I say piled, I mean poor Seb's playroom was unusable, so we had pretty much no clear rooms in which to relax during the four-day process. It was so stressful!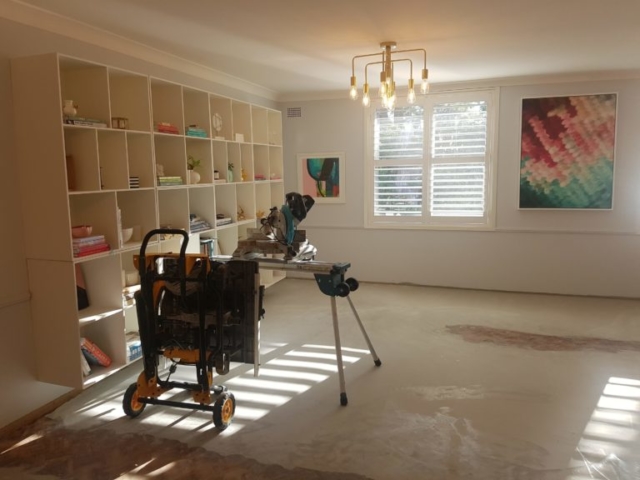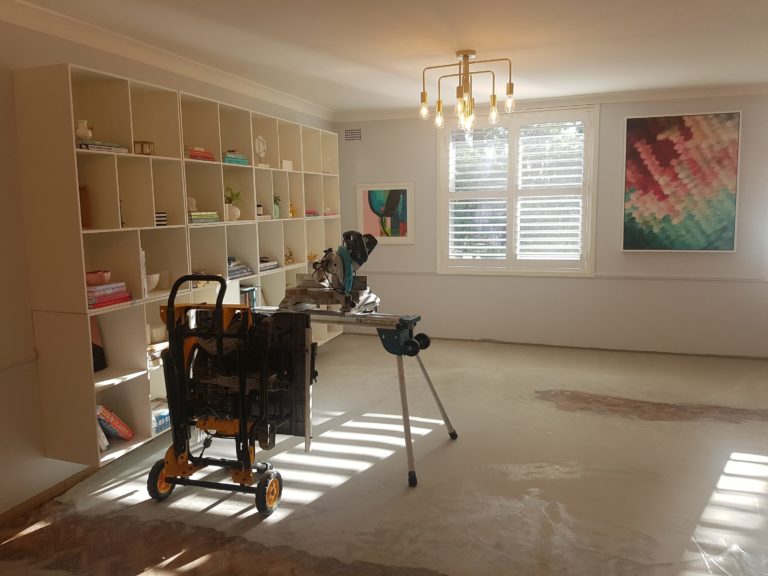 We couldn't fit everything in the rooms that weren't being touched either, so ended up with our huge modular sofa and dining table on the patio outside, just praying that the roof over them wouldn't spring a leak (and yes of course it rained). Everything was okay but I had a few sleepless nights there!
But what else could I do though, I thought?! Well, as it turns out, I could have packed everything into some Super Easy Storage modules and had them sitting in the front yard. Now they tell me!
There are so many situations where these self storage modules could make life easier and save you money. Renos in particular can be a real nightmare to live through, so if you can just get things out of the way while messy work is happening, while still keeping them safe and dry on your property, happy days! And all for an affordable price.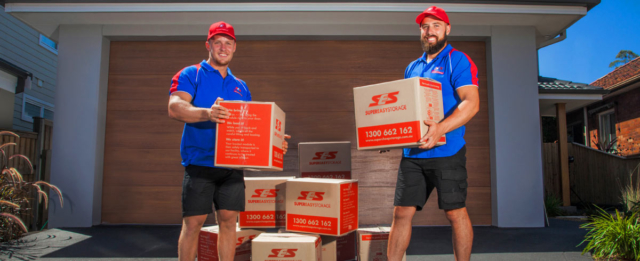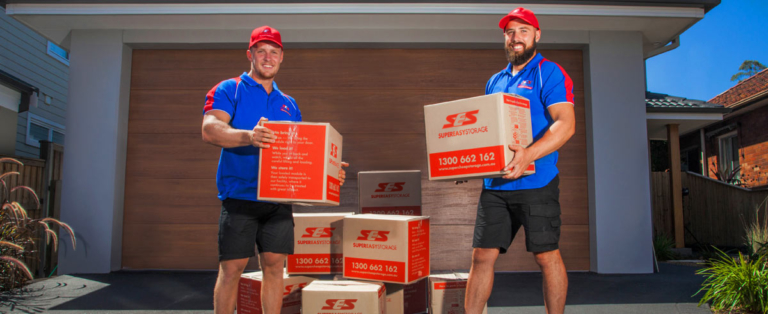 I love that mobile storage removes the travel time of getting your things to a warehouse, which is often out of town and not convenient or close by. It's also a much more efficient process and I love that. Saving time and money (especially time!) and making life easier, especially when you have a toddler running around, is the best. Moving house and renovating are right upon there in the stress stakes so anything that minimises this is a Godsend.
Super Easy Storage (formerly known as Super Cheap Storage) either let you keep the modules on your own property (if that is possible) or they'll come and collect them for you and take them to their warehouse. It's just one less thing to worry about. And when it comes to packing and unpacking the modules, you can choose to do it yourself or pay them to do that too. You really can tailor the experience to your needs and budget. There's also no lock in contract, you just use what you need for as long as you need it.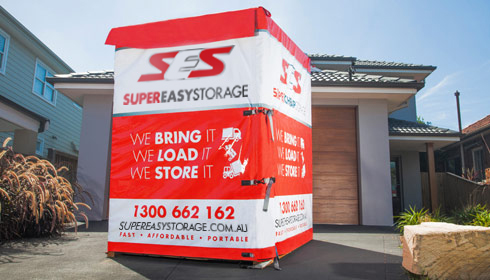 To give you an idea, one of their large 10m3 units (one of the largest on the market) will comfortably fit the contents of a studio apartment, including appliances. And they're made of industrial materials so if you're storing on site, they'll be secure and dry and you'll be the only one with a key. To work out how many or what size modules you might need, you can use their handy online calculator.
When else could you use them?
To declutter your home when you stage it for sale
If you're renting your home out unfurnished while you move overseas for work temporarily
To store family heirlooms you don't have space for in your current home but would love to keep hold of for when you have a bigger home later
They're just a few of my ideas!
Find out more about Super Easy Storage's flexible and affordable services.