Making use of outdoor spaces in the cooler months doesn't need to be a challenge with these simple tips from Tait.
1. Material comfort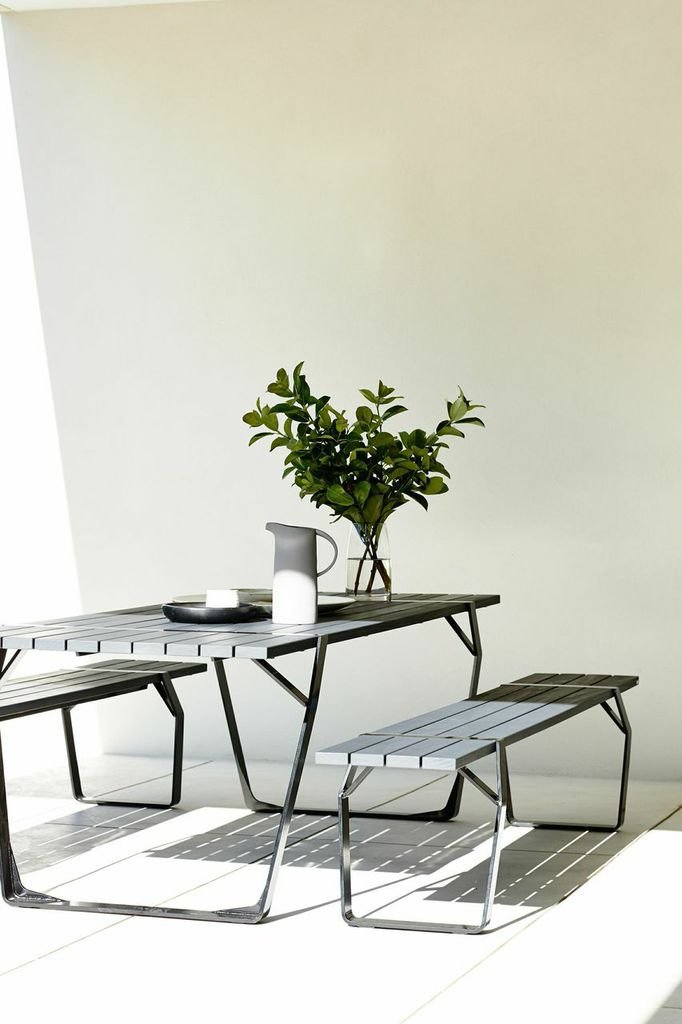 Throw a cushion or two on outdoor seats to extend the use of outdoor spaces and furniture during cooler months. Tait offers custom-made cushions for many of their benches such as Linear, Flint and Slot. Apply texture for visual interest and an extra buffer from the chill.
2. Layer up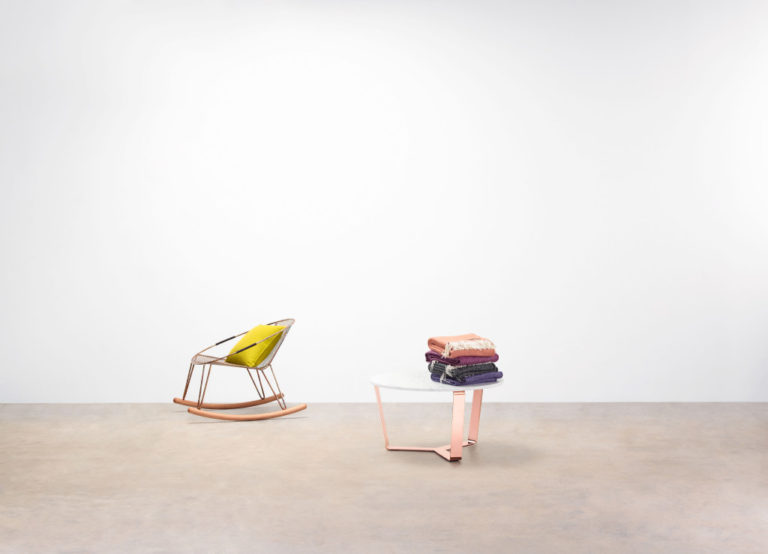 Sling a throw or two across your furniture for an uber stylish autumn/winter space. These Waverley Wool Herringbone blankets have been procured by Tait from Australia's last remaining woolen mill, the Waverley Mills in Tasmania (established in 1874). Soft and light, yet very warm, the throws are crafted from fine 18-micron Merino wool that's spun and woven on site.
3. Take shelter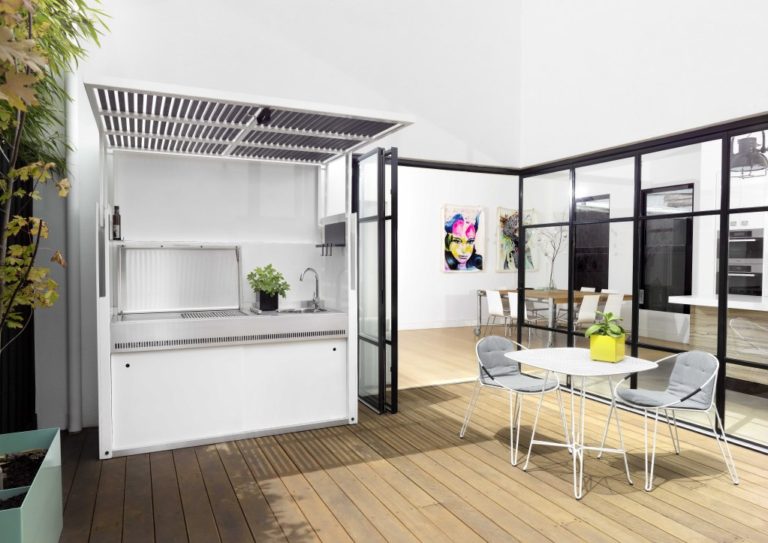 The prize for the ultimate outdoor kitchen has to be Tilt. You can cook on Tilt's integrated Electrolux BBQ without rain, hail or snow spoiling the party — thanks to the showstopping 2.2m high verandah canopy. This fabbo fold-up, do-it-all unit even includes cabinets for stowing cooking and eating utensils. And for an innovative solution to help thwart cold winds — try creating a mini wall with stackable Garden Tower elements packed with dense potted shrubbery.
4. Warm as toast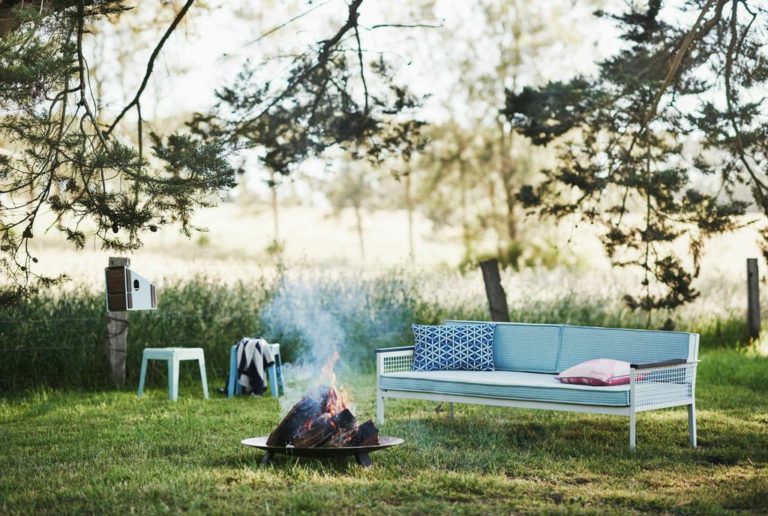 Bring on Thor Fire Pit (800mm diameter), Tait's modern take on the traditional campfire, to infuse a touch of traditional romance and warmth into outdoor spaces. Elegant yet delightfully simple, just pop in the wood, light it up, and sit back with a hot chocolate.