I was recently gifted an awesome Mighty Purse from Handbag Butler. Now, you can imagine someone like me relies on and uses their mobile phone a lot. Instagram usage alone is enough to burn through half of the best phone battery in half a day! When I'm out and about, if I can avoid it (and especially since I've been pregnant) I try to avoid taking my MacBook Air with me, light as it is. And these days, you can do so much just from your small screen.
To avoid being caught short of juice, I had bought a portable battery charger for my bag. However I kept blooming well forgetting it. So when Handbag Butler offered me one that comes attached to a purse, and a nice looking cream real leather one at that, I knew I was onto something.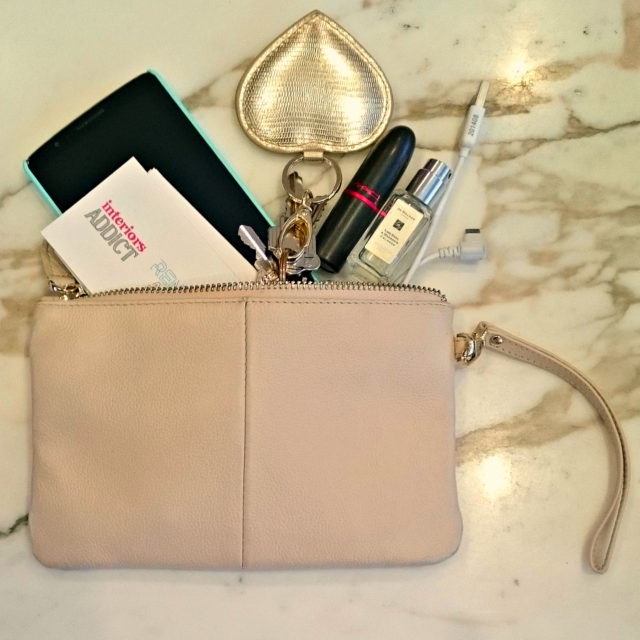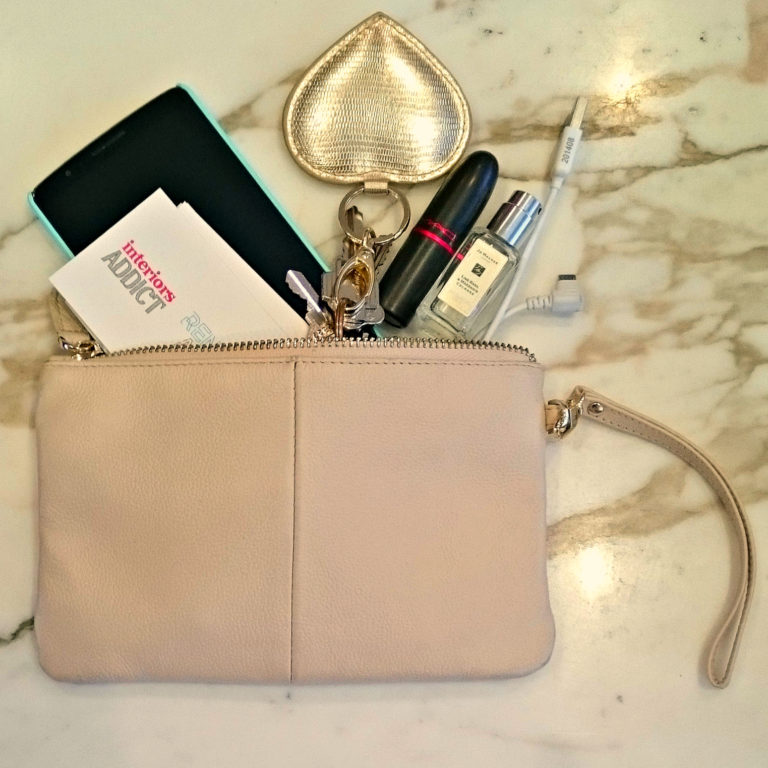 Another pregnancy thing has been downsizing my massive bag (the 3.1 Phillip Lim Pashli Medium) to a smaller, hands-free (motherhood pending!) cross-body bag (Tory Burch, if you're interested). My new Mighty Purse fits perfectly inside it, fitting all the essentials like my phone (as it charges), Opal Card, business cards, keys and LIPSTICK. Because this on-the-go charger is now kept with other everyday must-haves, I don't tend to forget it.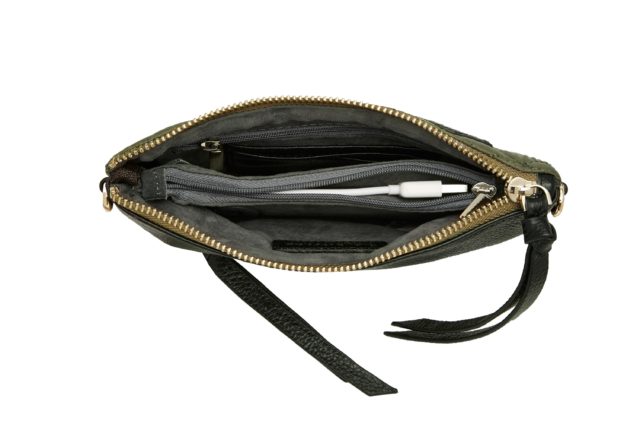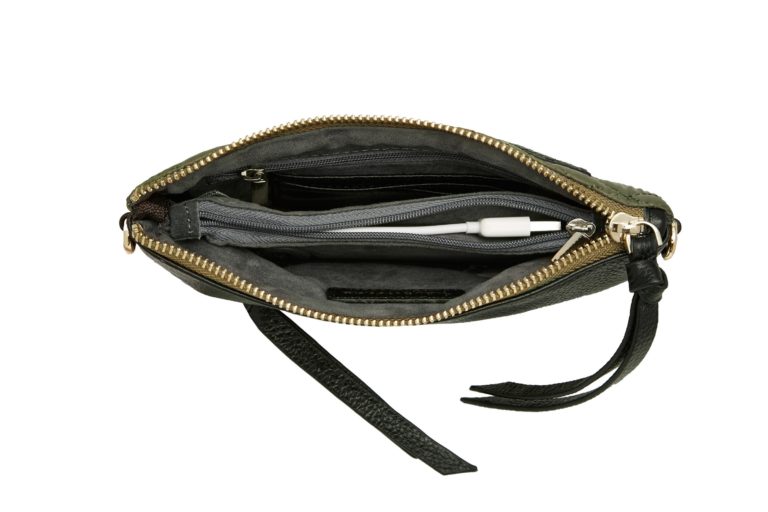 For a full-time blogger, being able to charge on the go is a dream. My phone would often die on the way home from an evening event when I'd taken lots of pictures. Not being able to catch up on emails on the way home (by cab or train) was always really irritating. As a business owner, I like using 'dead time' wisely!
The battery in the purse is a Lithium-ion Polymer battery, the same type as in your smartphone, except for its size. The purse battery has a capacity of 4000mAh; more than twice your phone battery. With a fully charged purse, you can typically charge a smartphone twice over before your purse will need to be recharged. When it does, you plug it into the mains via your phone charger: easy! Or into your computer's USB port! The purse measures 20cm x 12.5cm x 2.5cm and weighs just 200g. It comes in many colours and is RRP from $99.95 for faux leather. It is suitable for all micro-USB phones and iPhone adaptors are an additional RRP $14.95.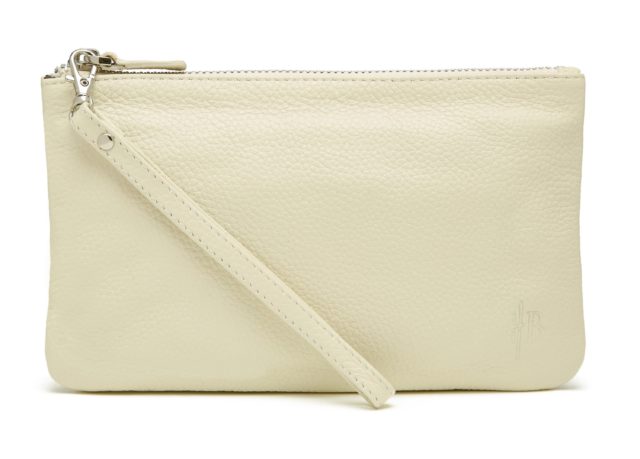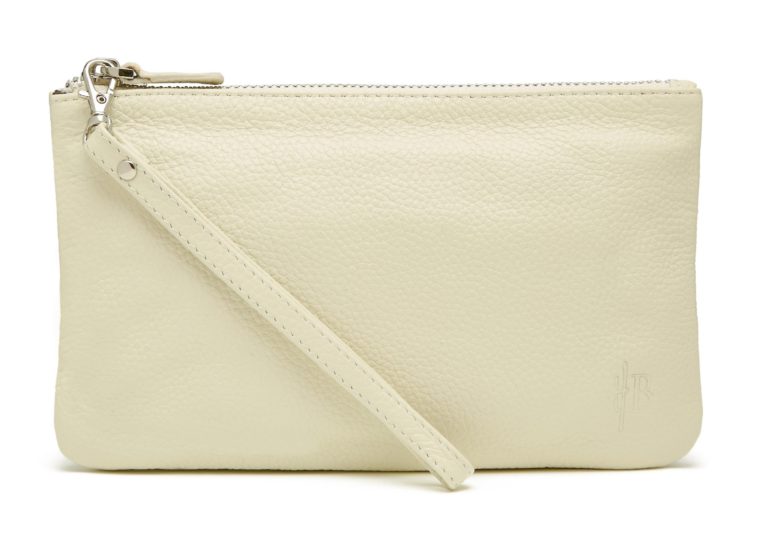 The wristlet collection is made from the finest grade leather and The Mighty Purse Sport Luxe Collection is for the fashion forward and active person. Crafted with quilted nylon, with a genuine leather trim, this bag has belt loops on the back and a removable, adjustable leather strap. It can be worn across the body or around the waist as a hip-bag, taking you from work, to the gym, and out at night!
WIN
I loved my Mighty Purse gift so much, I've got hold of three (each with iPhone adaptors should that be your mobile of choice) to give away to three of you lucky ladies! Just fill in the form below for your chance of winning. Please state your preference of:
Black Shimmer Wristlet (worth $109.95)
Ivory Wristlet (worth $109.95 and just like mine)
Olive Sport Luxe (worth $109.95)
READER DISCOUNT
If you're impatient or not feeling lucky, we have a special 20% off Mighty Purses for our readers using the promo code interiorsaddict. Valid until next Tuesday 28 April 2015 online.