White sofa vs. life. Why white is a good choice when you have kids and pets.
Common sense says no, but you're still pining over that white sofa. Kids. Pets. Wine. Pasta. Messy (but fabulous) life. You've probably decided a white sofa isn't practical. But white sofas are actually very family-friendly. The key? Slipcovers are essential.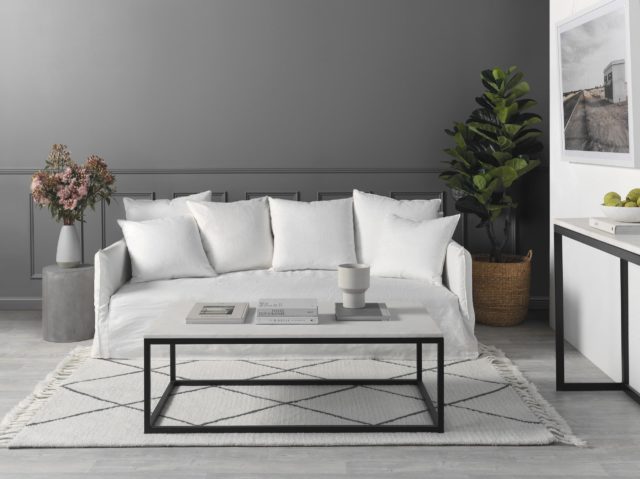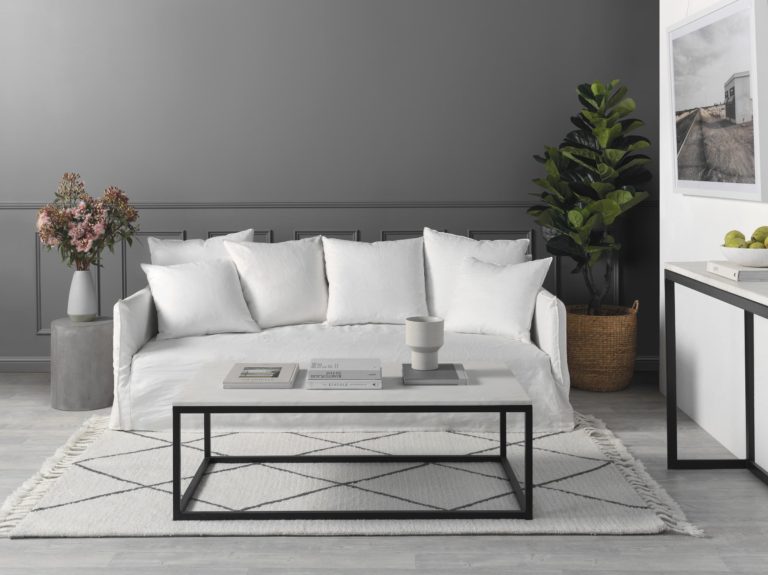 They're enjoying a revival – and for good reason. Slipcovers prioritise both form and function. Had a spill? Simply throw the cover in the wash. Dirty paws all over the couch? Toss it in the washing machine. The perfect low-maintenance sofa that looks and feels luxurious – without the stress of regular upholstery? We're in.
"The beauty of a slipcover sofa is the ease, particularly for families. We love a kid-friendly couch. There's less stress when you know you can easily throw the cover in the wash," says Abbey Hart from James Lane.
"We've seen a significant rise in customers wanting the flexibility of a slipcover sofa. We have two classic styles available – depending on your comfort level – Serena and Como. Both feature slipcovers crafted from Belgian linen to create a luxurious look and feel that's ideal for high-traffic spaces. Plus we offers three sizes of ottomans, cushion covers and extra cushions to really create your own sanctuary."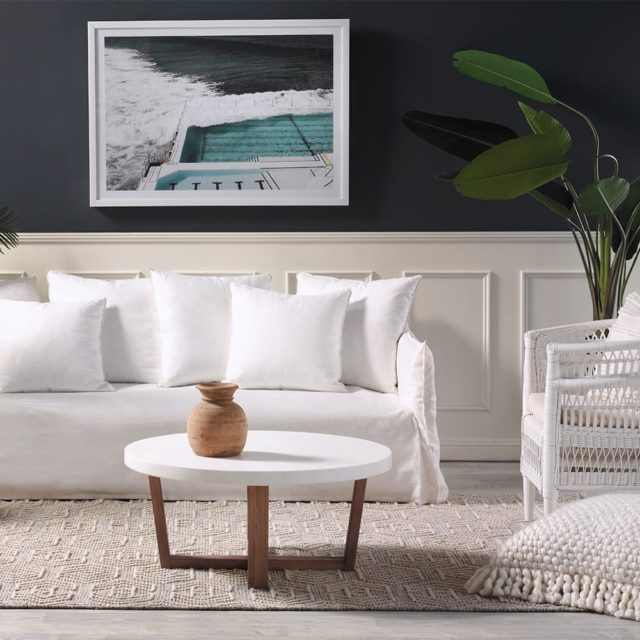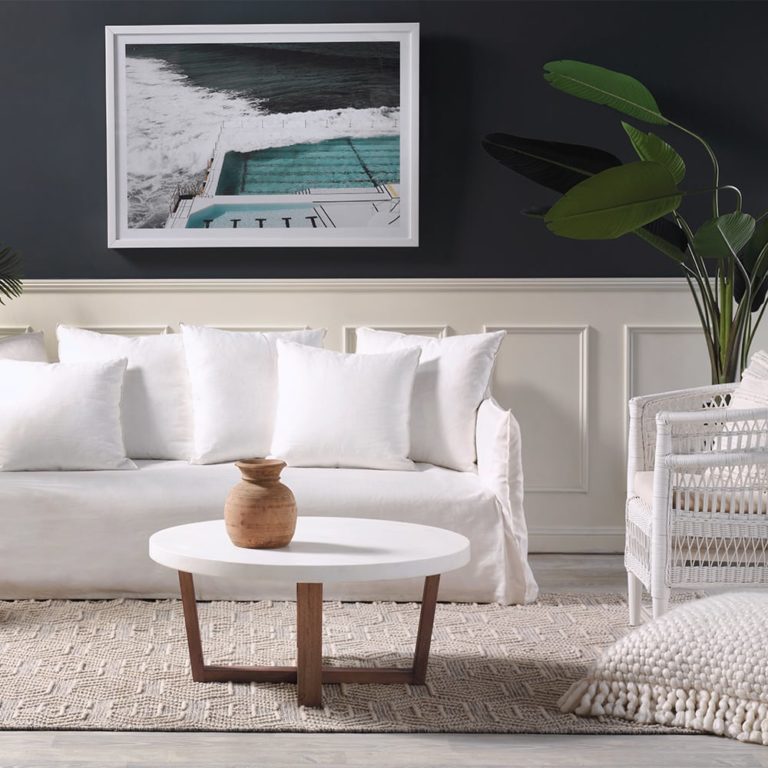 Chic, understated interiors are on your wishlist? Not only do slipcovers alleviate the stress around maintaining your sofa, aesthetically they create a sophisticated yet relaxed look.
But what happens if you get tired of the neutral look of a slipcover sofa?
"As life becomes increasingly complicated, interiors are shifting to be more pared back. We're not seeing this look going away anytime soon as the world looks to create a sense of calm in the home. The sofa is the hardest working piece in the living room and the largest investment – a neutral design is going to provide longevity and deliver the best value to you," Abbey adds.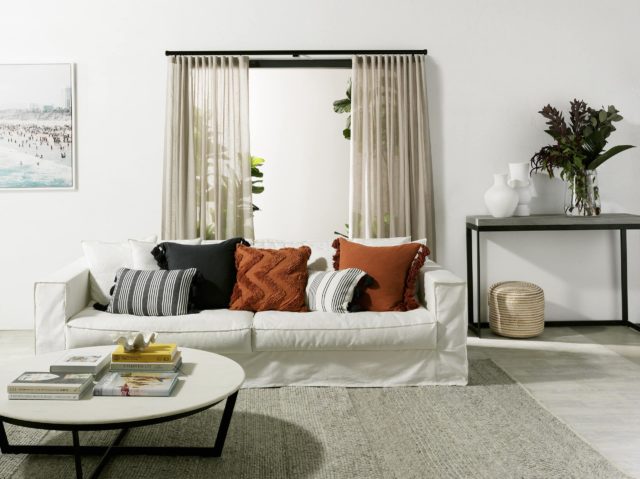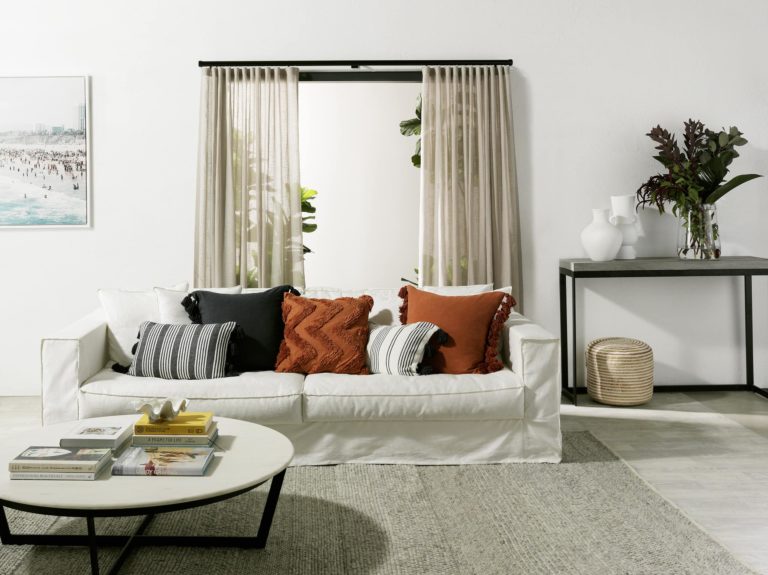 "If you want to switch up your space – it's simple. Slipcovers can be replaced in a new colour, or using your sofa as the base element, we love using cushions and throws to build and layer textures and colours in to create a fresh new look."
While a white sofa can feel daunting, they can be the best option for a bustling household of kids and pets. A slipcovered sofa provides the ultimate in flexibility and helps create a living room that's not only stylish, but inviting and easy to be in.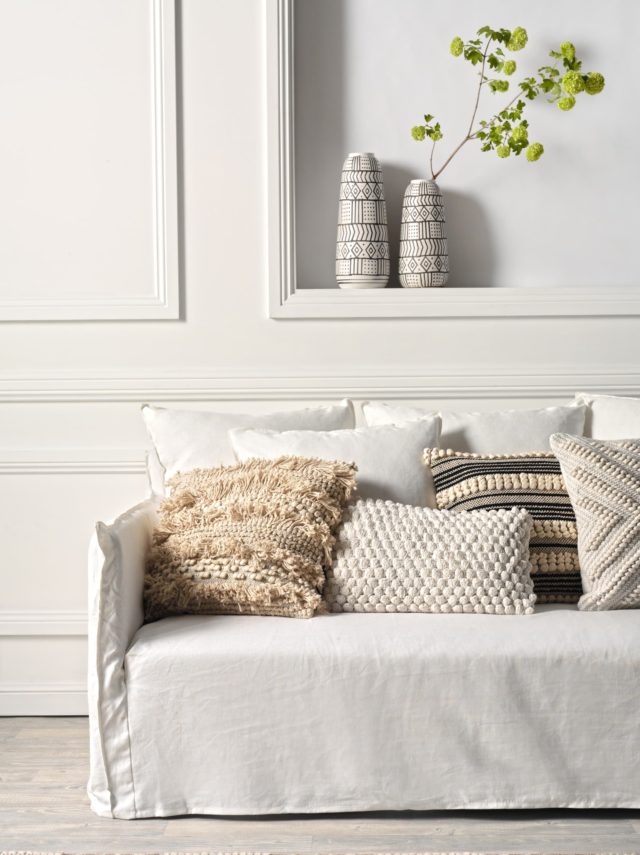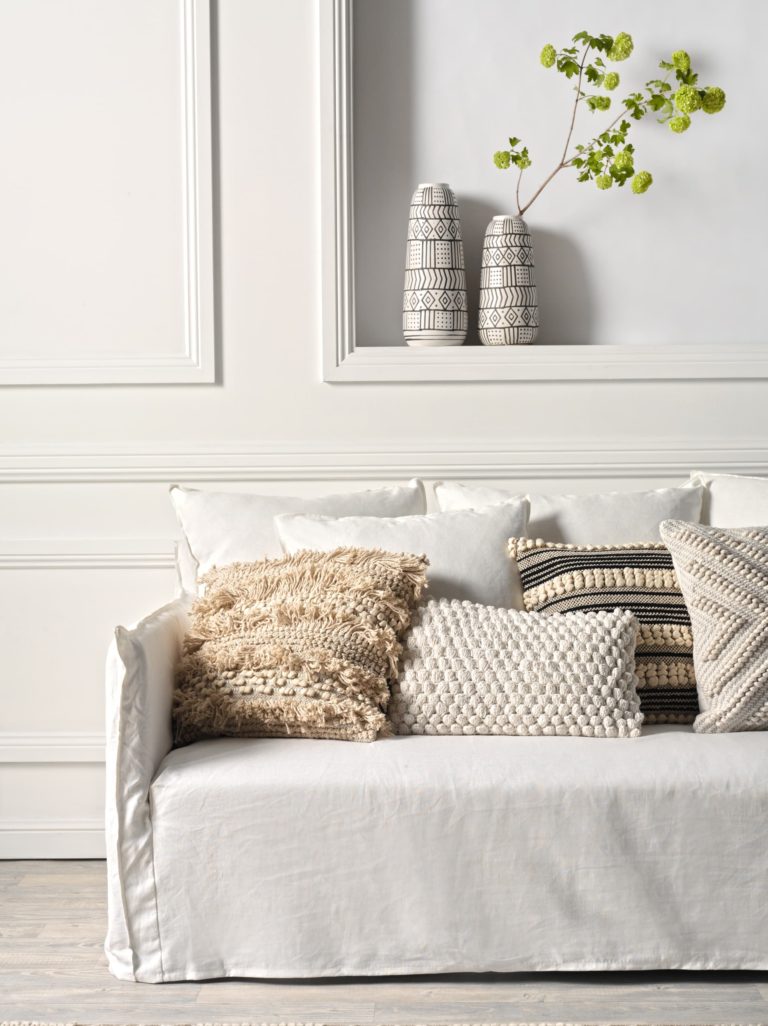 3 reasons to consider a white sofa with kids and pets
Easy to maintain: Anytime there's a spill, or you want to freshen up, the slipcovers can simply be put in the wash with the day's laundry. Hello hygiene!
Luxe look: Create a modern Hamptons aesthetic with a linen slipcovered sofa. Timeless design will never date, creating a stylish yet streamlined look for your living space.
Love it for longer: Rather than having to have a sofa professionally cleaned or even reupholstered, the slipcover option means a more cost-efficient approach to your living room – and less tension!
—James Lane are a family-owned Aussie business, and take pride in creating timeless, elegant pieces to uplift your space, turning your house into a home with beautiful interiors you'll love for a lifetime.