By Caitlin Davis
Because, somewhere out there, is a little green tree. On that green tree is a little golden star. On that golden star it is written, "Female, Aged 17".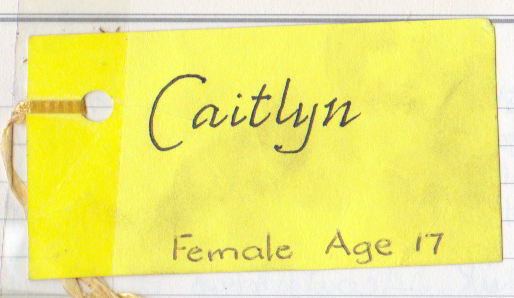 That was my tag. Once I got over the incredible shock, the wholehearted pity and the overwhelming feeling of "I'm one of those children", I felt immense gratitude and compassion. I received a $40 voucher with a bath and body gift set and I felt on top of the world walking into the department store to buy a brand new pair of jeans with an abundant "just stepped off the resort" smell of fresh coconut. I hand washed my new jeans for months as if they were Gucci and boy, did I ration out that body lotion! At 17, I was old enough to not believe in Santa…but he truly visited that year.
So how can you make a difference? Here are my top local gifting destinations.
1) Your local family and children's services office, outreach centre, church group or crisis accommodation desk.
If you contact your local council, they will be able to help you find your local crisis centres and family and child service offices who are in need of donations or gifts. These are often the most in need as they do not advertise and do not have the pull that other retail giants have. Often, there will be a donation box at reception.
2) Department stores
The Kmart Wishing Tree, partnered with the Salvation Army, has a long and loyal reputation for Christmas gift giving. Just pick up a tag, hunt down the present, wrap or leave unwrapped and attach the tag to the present for placement under the tree.
Target has teamed up with Uniting Care Australia this year with the Target Giving Box. The same principles apply here as Kmart. Uniting care also accept unwrapped gifts at local offices. (http://www.givingbox.com.au/)
3) Online local charities
Purchase a gift online from Simply Giving and they will deliver it to your charity of choice! Twenty charities to choose from.
4) My Cause
This website is dedicated to helping anyone in need of anything and the donations are directly linked with no middle man. You can randomly select a cause from helping to pay for cancer treatments to emergency funds for widows and their families or even school tuition. The campaigns are heartbreakingly endless.
So don't buy something useless for someone who has everything. Instead, buy something for someone who has nothing. It will make a much bigger difference in their lives and you can give the "has-it-all" person a nice card that reads, "I compassionately gave your present to…"
–Caitlin Davis is a qualified colour consultant, an interior design student with the ISCD Sydney and a new mother on the brink of a blogging adventure. She believes everyone should be able to afford a stylist to take their ordinary house to an extraordinary family home. Follow her on Twitter.