Vanessa Hile has been making custom-made artworks for the last two years and it's the challenge of turning her clients' ideas into reality, that keeps her coming back for more: "It's like someone telling you they'd like the chorus line of Yellow Submarine by the Beatles in a picture but also a cane toad. It might not mean anything to anyone but the client but that's what makes this so unique."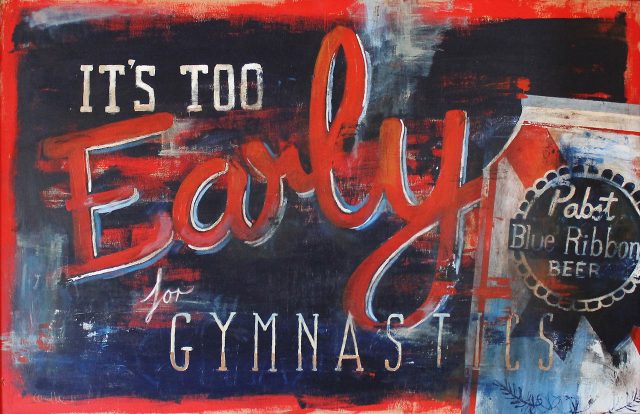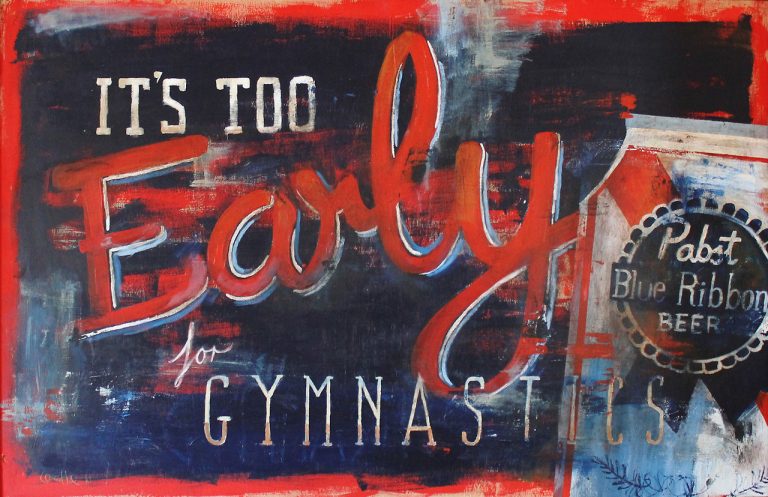 The idea to start creating custom artworks, came after Vanessa created a piece for her husband, entitled It's too Early. Inspired by their backpacking trip to Colorado, it not only acted as a reminder of the good times but was also the catalyst for friends asking for their own unique artistic mementos. Now, the rest is history.
Vanessa has a very strong aesthetic with a prominent emphasis on typography, as she says: "New fonts are like fashion to me." Vintage advertising and signage are synonymous with her look, mimicking the old advertising style where images were hand drawn rather than using photographs.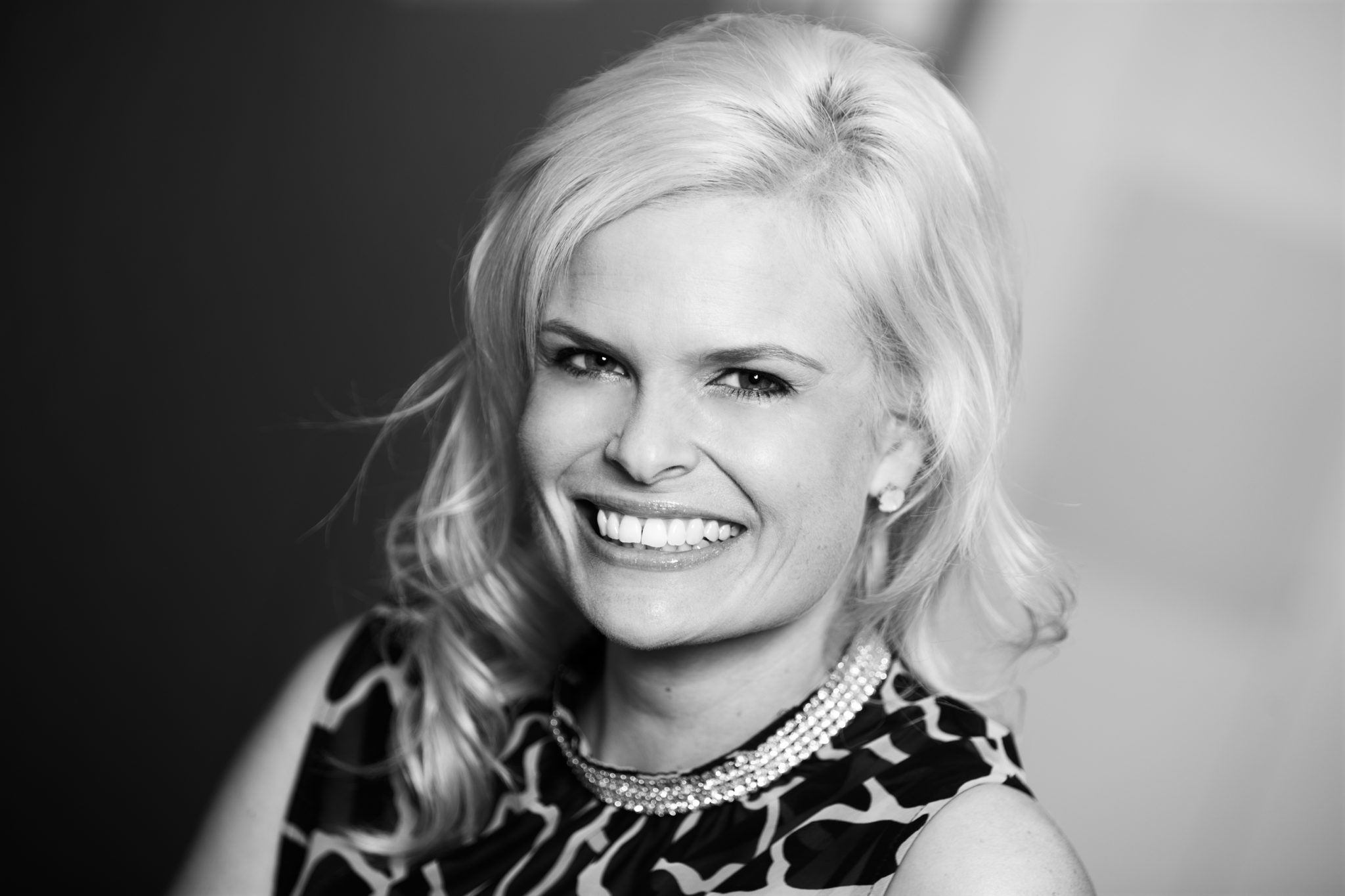 It was the trip to Colorado and the surrounding states of the US and Mexico that saw her art shift from realism painting (she has been painting for 20 years!) to her current style of signage art. "My travels through the US and Mexico left me with photo albums of painted signs, paint peeled walls and old relics of neon signage. Mexicans all tend to be experienced signwriters and will paint their restaurant menus on the side of their shop fronts with great flair. The mad colour combinations and gimmicky icons in composition with the type styles used, can spur on great ideas."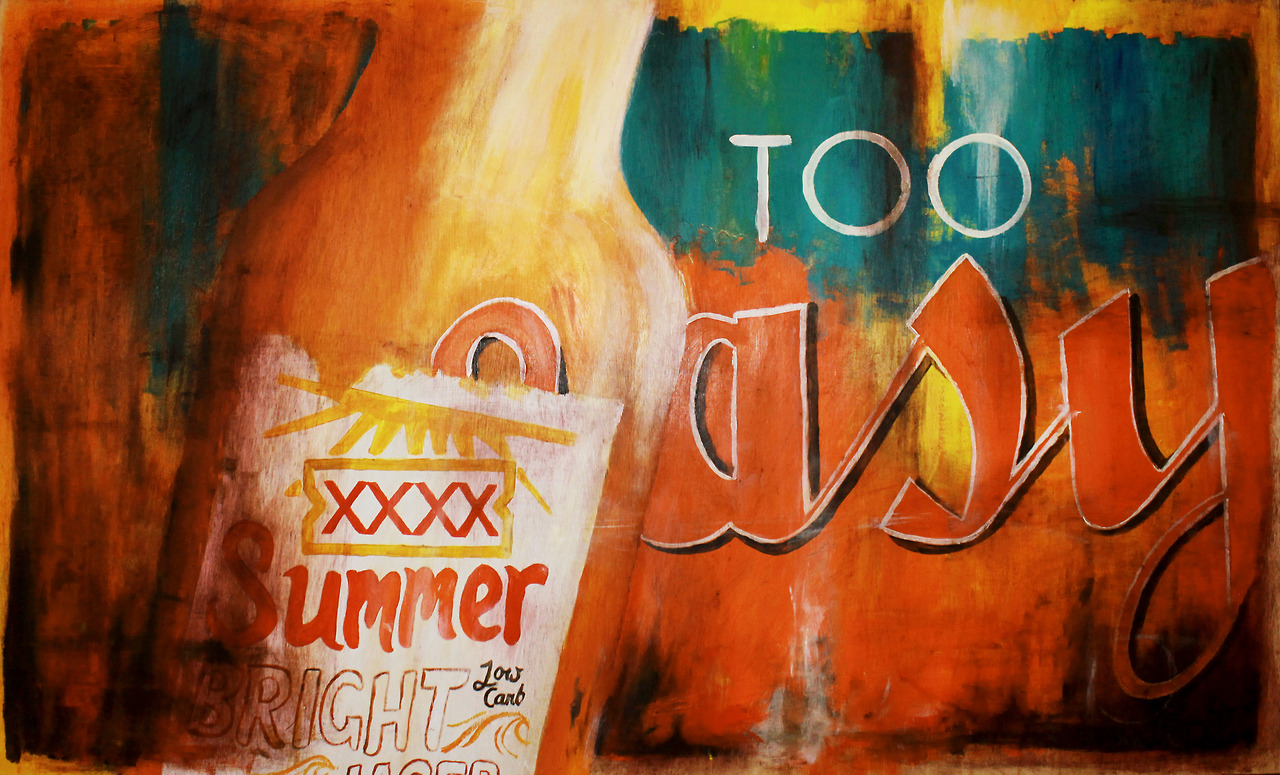 But her trip wasn't the first time Vanessa was inspired by typography, having worked as a graphic designer for 17 years and studying signwriting in Newcastle. She was also part of the founding Real Living magazine team, where she was art director and a finalist in the 2006 MPA awards for Designer of the Year.
Her graphic design skills remain hugely relevant, with Vanessa sketching her artwork ideas on the computer after her initial consultation with clients. "I use my computer to work up type relationships and try different colour combinations just as I would with my graphic design work. But once I know where I'm going with it, I work up the lettering with chalk and get into it."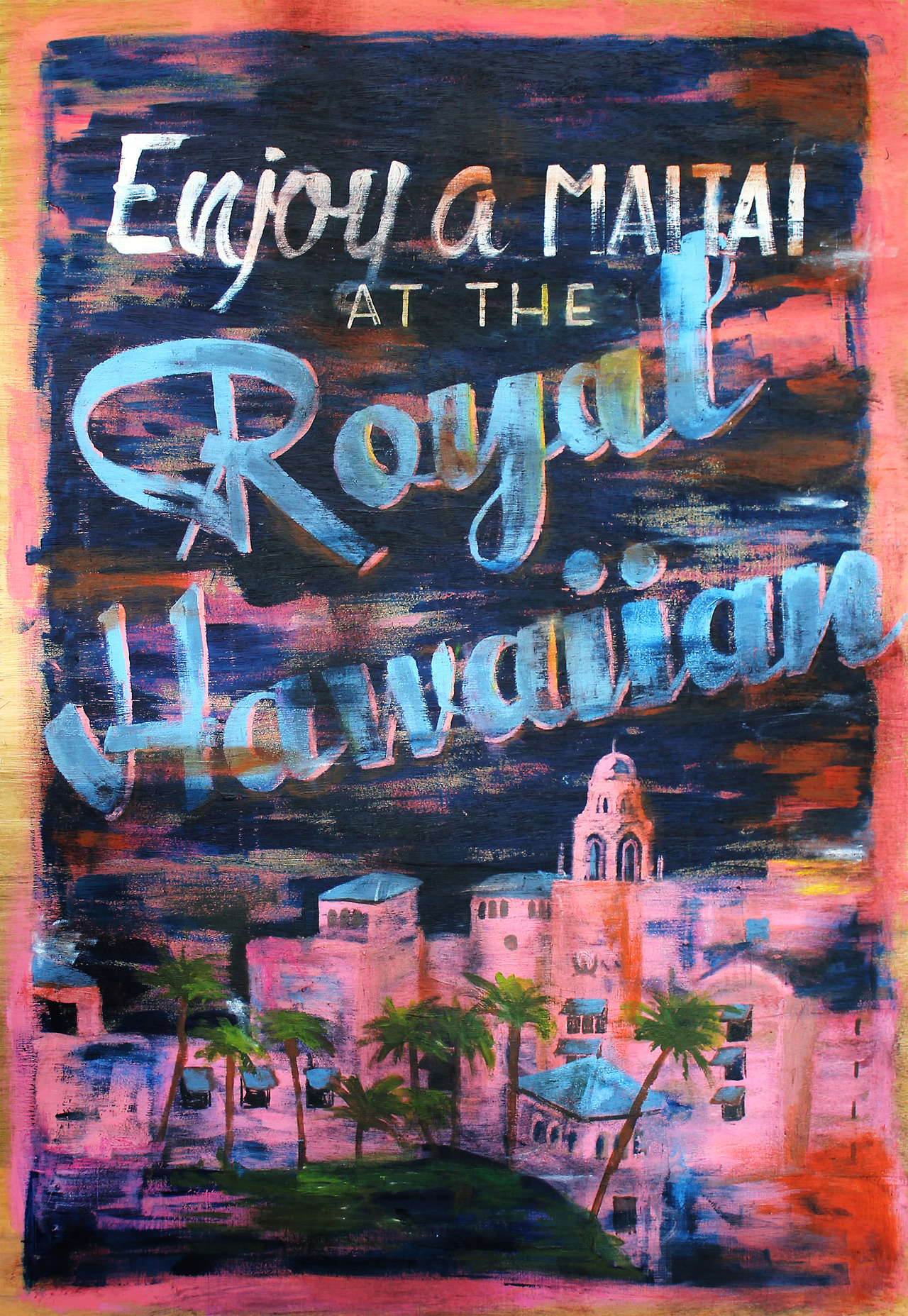 While Vanessa has now created many artworks in her signage art style, her favourite is The Royal Hawaiian (above), a piece she made for a close girlfriend to remember their trip to Hawaii back in 2003. "We stayed at this hotel for just the one night and went down to the hotel bar after nightfall. We drank Mai Tais talking to some US Marines. It was an unplanned, amazing night. We talk about how we wish we could do that again. It just has that feel good effect on me."
It really sums up all of Vanessa's pieces. While they look good, it is their ability to evoke emotion, to create a feeling of nostalgia and sentiment, that truly make them one of a kind.