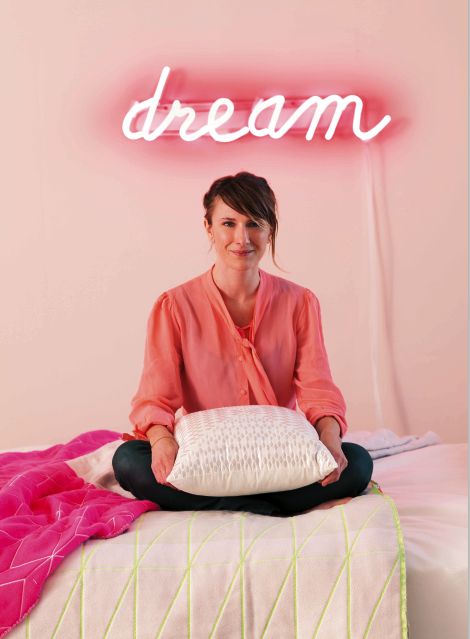 I had a great time at the third and final Freedom Style Council event at Freedom's Belrose store on Tuesday night. The delightful Vanessa Colyer Tay, renowned stylist and Inside Out style editor, shared some great insight on the role of a magazine stylist and I thought I'd share it with you. If you've ever wondered how they choose the homes to feature in the magazine or how the shoots come together so beautifully, read on.
"Houses come to the magazine through all sorts of channels," Vanessa said. "Sometimes from an architect, sometimes a proud home decorator and sometimes we seek them out ourselves. Before we start a shoot we like to have a really good idea of what we're embarking on. We might visit the home and take some rough photos. If it's a cosy little home it might be better for a winter issue and if it's a coastal home it might work better in summer. We attend with a photographer and work together to capture the home's personality. We focus on what works and remove what doesn't."
While stylists work with what's in the home and belongs to the owner, they'll usually take a box of props with them too. Vanessa said a trick for tying all the shots of different rooms together (which can equally be applied to improving the flow of your own home) was to repeat a splash of the same colour in every room. "It doesn't have to look like a really colorful home either, it doesn't have to overwhelm you," she added. "On the shoots we just add a few little extra things. We want the shots to reflect the owner's personality."
TOP TIPS:
"Even in an eclectic home it's important to offer a bit of breathing space."
"Try mixing a cluster of smaller items with one big solid item."
As well as shoots in homes, sometimes the stylists start with a completely blank canvas in a studio.  "This allows us to create a little bit of fantasy," said Vanessa. And then there are the time-consuming location shoots. "This is where we take everything to a beautiful location and shoot it there. This ties into an emotive response. They're a big labour of love!"
So how does the story development process work? Briefly:
Develop a good understanding of the brief or concept
Create a colourscheme
Source the products
Develop composition and ideas through sketching.
When starting to create the colourscheme it's best to start with a visual reference. "You start with a mood board, pull out colours and consider the overall style," Vanessa said. "When sourcing products they should reflect the colourscheme and overall style of the mood board. Then you sketch out composition ideas.
"The hardest part is always making decisions!"
Later this week, Vanessa's tips on creating indoor/outdoor living in your own home.
Stylists Arent & Pyke and Jason Grant spoke at the previous Freedom Style Council events this year. Vanessa collaborated with Inside Out style director Glen Proebstel with him doing the shoot and her giving the talk.
Photograph by Sam McAdam