Interior designer Andrew Mitchell, of Melbourne's Urban Pad, has taken on a business partner and rebranded as Mr. Mitchell.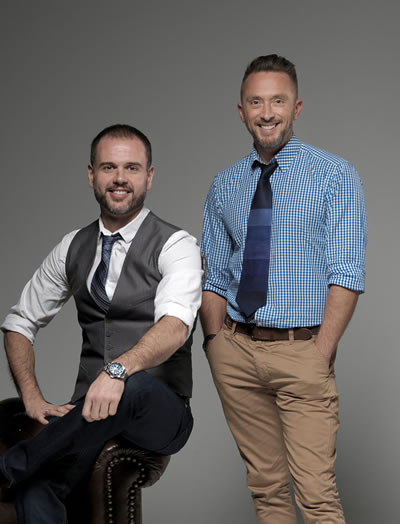 Andrew Mitchell (right) and new business partner James Lambrou
The decision to rebrand was driven by both a change in clientele over the years and wanting to highlight the personal service they offer. Urban Pad began with a city-based residential clientele, but over the past 12 years the business has grown to include a portfolio of successful commercial projects and a number of coastal and rural homes. Andrew says the business has now come of age with the introduction of a new name and identity.
He started Urban Pad in 2000 as an interiors store on Chapel Street. The demand for his design eye led to the introduction of an interior design service and a strong portfolio of projects soon followed with hotels, restaurants, bars and high-end homes throughout Victoria. "It was clear from the start that the business was always about the personal service style, and the strong relationships built around that service," says Andrew. "We decided that the business name and the entire branding needed to reflect these core values, hence the creation of Mr Mitchell."
With the growth of the business, interior designer James Lambrou is joining Mr. Mitchell. He spent 11 years living in London managing two boutique interior design companies and recently returned to Australia to be closer to his family. He brings not only international design flair, but vast experience in business development and management.
"To meet a fellow designer who shared the same passion and goals was something of chance, so it just made sense to put our heads together and work as a team," says James. "I am absolutely excited about the future."