Sponsored by Urban Couture
There's no question that the internet is increasingly a game changer for all industries, not least interiors. It's amazing the products and services we can sell online these days. But despite having an innovative and digitally brilliant online model, new business Urban Couture realise that there are some people who still want to touch and feel! That's why they've just opened this gorgeous warehouse space in Sydney's Ultimo.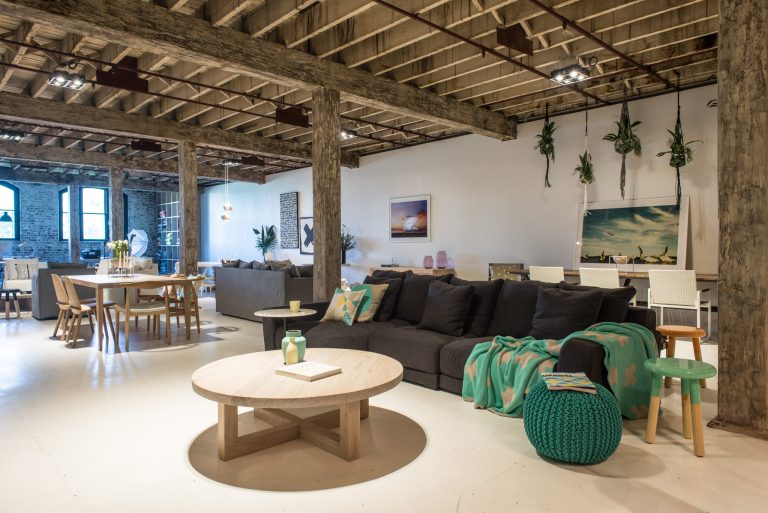 "We decided to open the showroom as it became evident that although the majority of Australians are increasingly confident to buy furniture online, there is still the need for people to "try before they buy"– in relation to seeing and touching the products before they purchase. This is common with our big ticket items such as beds and sofas where clients really want to test the comfort," says creative director Katriarna Rodgers, a stylist and graphic designer. "We also felt that it is important that we have a beautiful creative space where clients can visit us, be inspired and receive a one-on-one design service."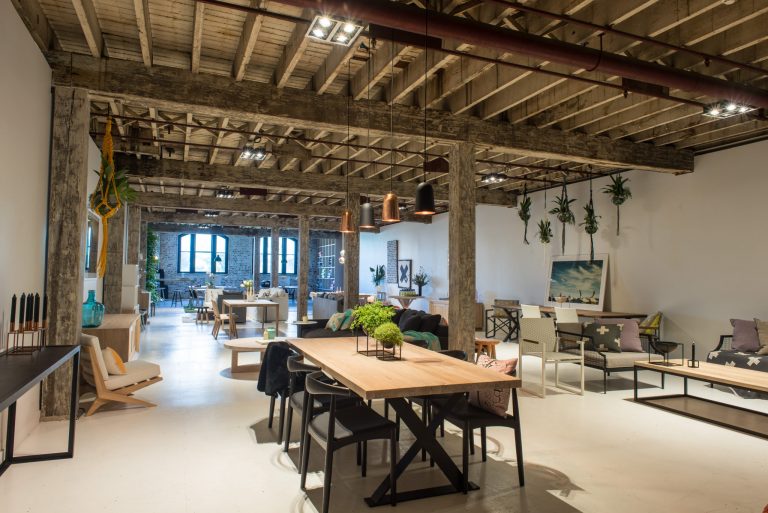 Online, Urban Couture is both a homewares and furniture store, a place to create your own moodboards with their free tool Couture Boards, and a place to get free e-decorating advice. Katriarna runs the business with Tom Towhidi who, with a background in accounting and law, looks after the logistics, legal and financial side of things.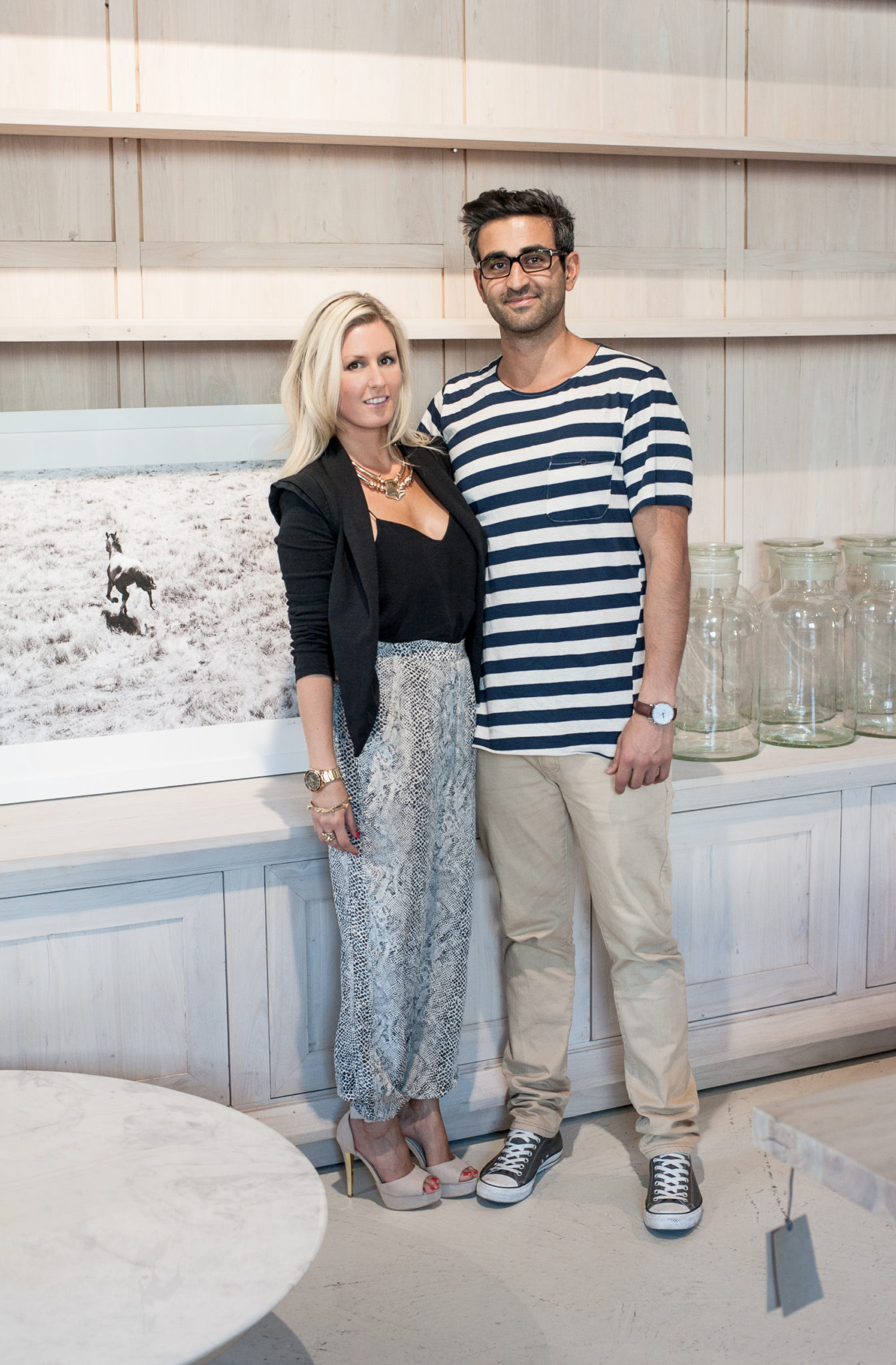 The showroom is a converted warehouse and former wool factory. It's open to anyone, but Urban Couture have made it by appointment only so they can give everyone a specialised, one-on-one service. They hope to avoid the snobby and unfriendly feel of some high end showrooms and will even be offering customers a glass of wine or a cup of tea: "A process that in our opinion always helps you to relax and decide what it is that you really need!"
Katriarna believes it is thanks to shows like The Block and House Rules, and online inspiration from design blogs and Pinterest, that the general public are increasingly interested in interiors and excited to have a go themselves. While there is still a perception that professional design advice is only for the very wealthy, Urban Couture are trying to make it more accessible by offering free e-decorating to their online homewares customers. "E-decorating is simply an avenue for us to understand our clients' needs, in order to deliver tailor made design and decoration which works for them and importantly, represents their personal style."
"One of our goals is to make great international design more accessible to the consumer, no matter where you live or what your budget. We want to continue doing what we love by traveling the world and bringing new and inspiring furniture and homewares to Australia. We hope to play a big part in changing the perception of buying furniture and homewares online, by showing customers that choosing furniture and homewares for their homes can be simplified and enjoyable for them through effective and efficient customer service. Further, by offering a one stop shop and design service, we hope that customers will be in a position to enjoy the process, rather than being faced with the task of searching tirelessly around shopping malls on the weekends and wasting their valuable time."
Shop online or make a showroom appointment.