Home to a pair of empty nesters, this Melbourne home combines a 1920's heritage building (a former bank) with a brand spanking modern build. A slick space, timber is certainly the hero of the home alongside beautiful handmade glass pieces by the glass artist Laurel Kohut.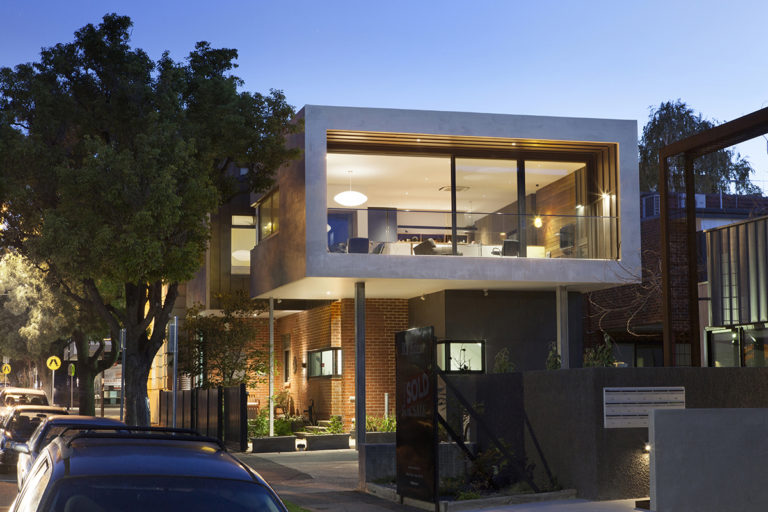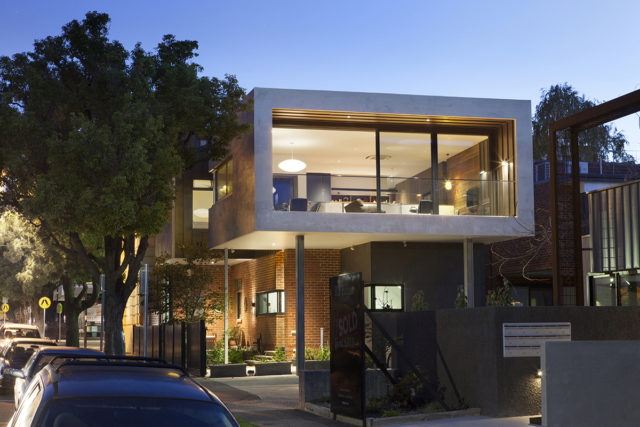 "The dwelling needed to be a mix of home, studio and office, accommodating one bedroom plus a study as well as office and studio spaces downstairs. This involved renovating and extending existing ground level commercial spaces and adding a new home above," says the project's designer Jackson Fitzroy-Kelly of Melbourne's JFKDESiGN.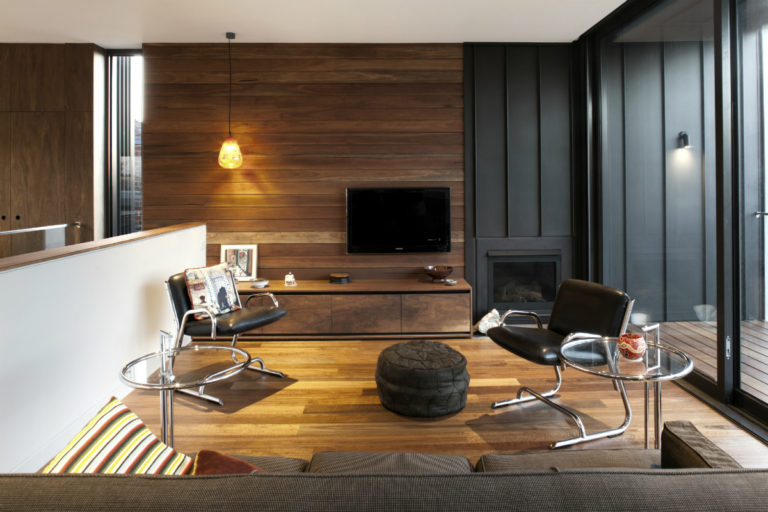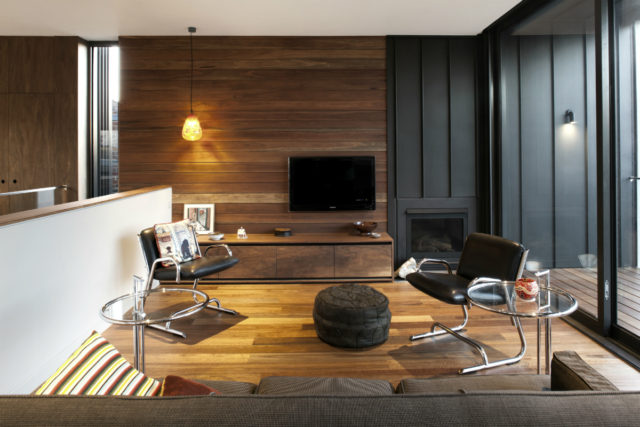 With the existing building left as is, the contemporary addition is a contrasting, yet complementary design that's interiors were recently awarded by the Building Design Association of Victoria (BDAV) and the National Association of Building Designers.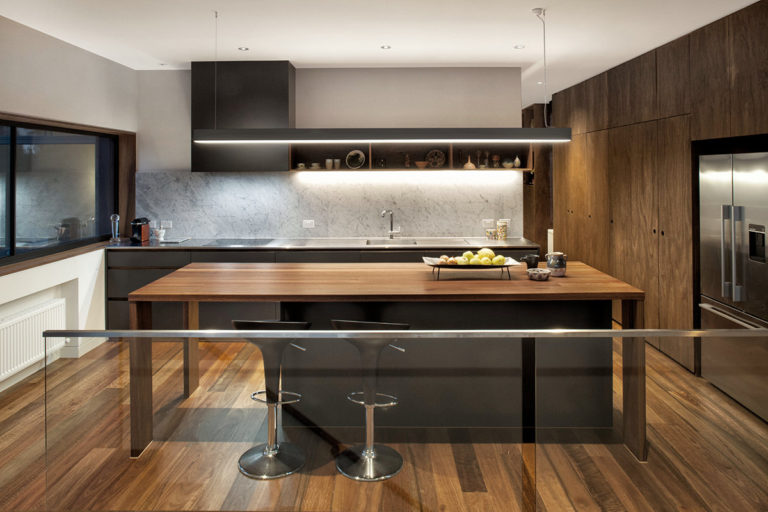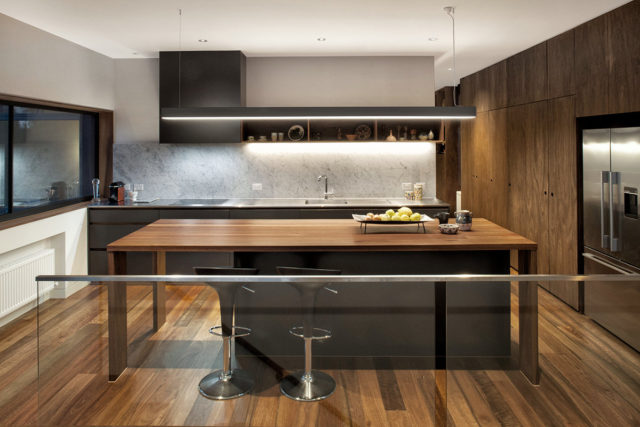 Unsuprisingly, the home was also bestowed an 'Excellence in the use of glass' award at the same ceremony. "A slumped glass wall separates the bathroom and powder rooms, radiating an ephemeral light enhanced by the frameless glass shower and wall-to-wall skylight," says Jackson of what is definitely a unique highlight of the home. "Custom, commissioned blown glass pendants by artist Laurel Kohut dot the house, creating moments of colour in an otherwise restrained palette of charcoal, timber and grey," says Jackson.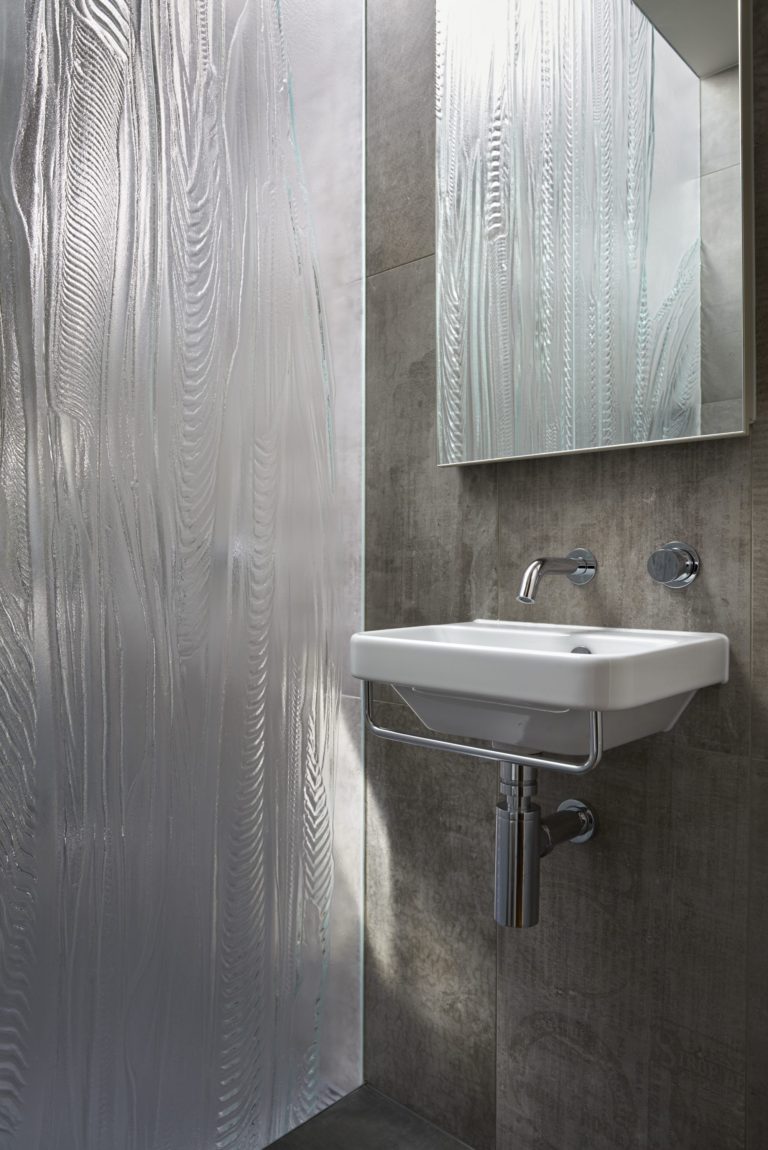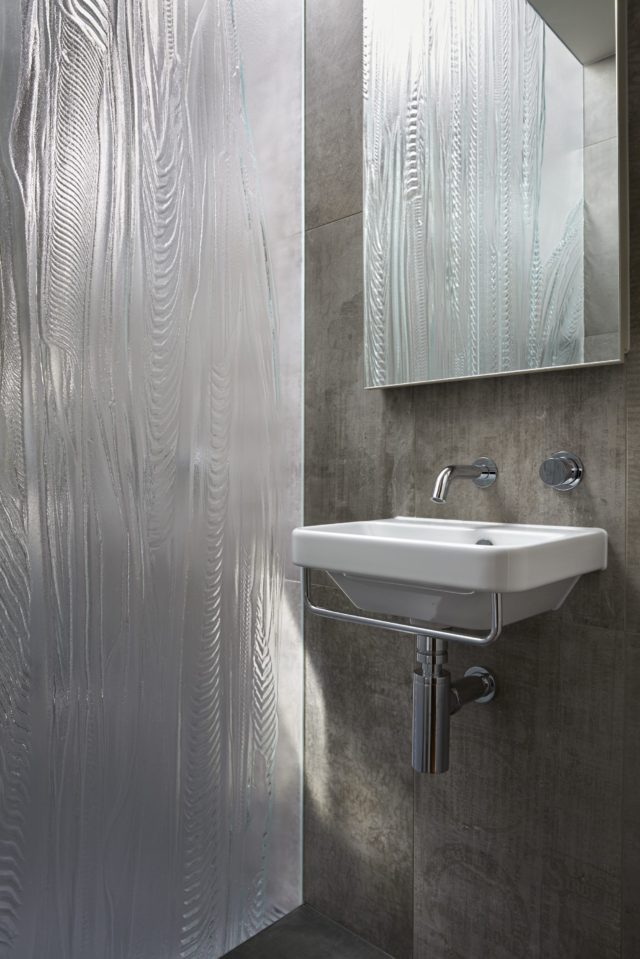 A recurring design element throughout the home, spotted gum adds a beautiful richness to what is an otherwise cool, modern space. "It became the linking feature with its warm materiality adding depth and contrast to the strong and industrial textures on the exterior of the home," says Jackson of the timber that clads the front door and continues up the stairwell into the lounge and features in much of the joinery too, including as a bespoke bedhead in the master bedroom.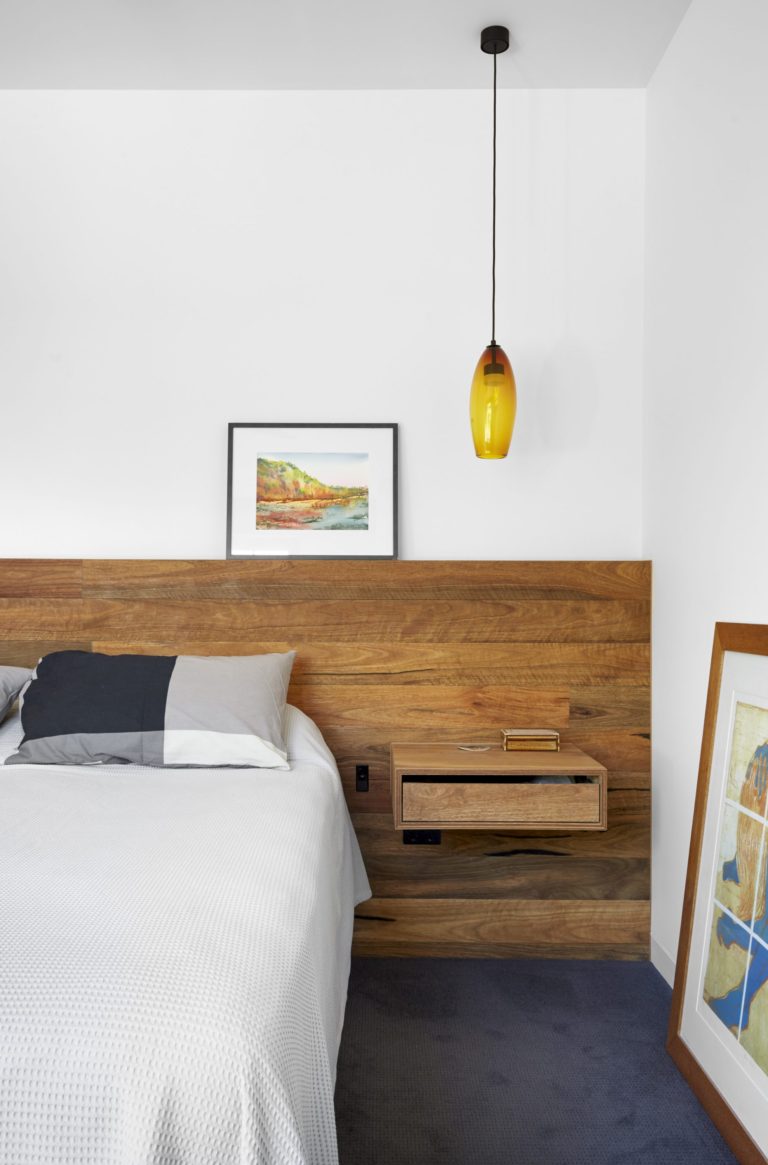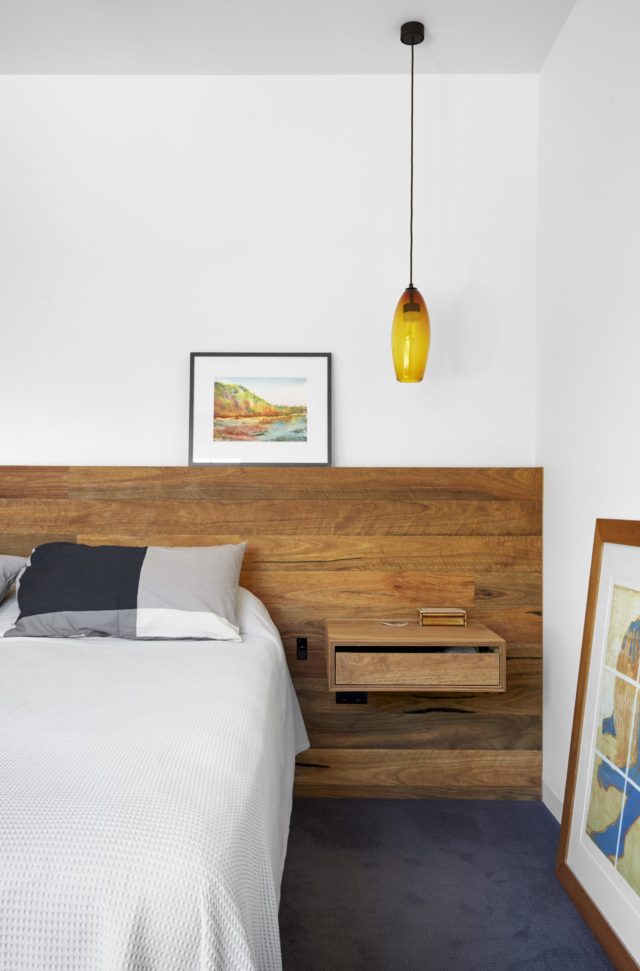 One of Jackson's favourite parts of the project are the stolen glimpses obtained through the building from room to room. "From the lounge area the view is of the streetscape through the trees, but from the bedroom one can look directly through to the lounge room and beyond to the streetscape – without any loss of privacy of course," says Jackson.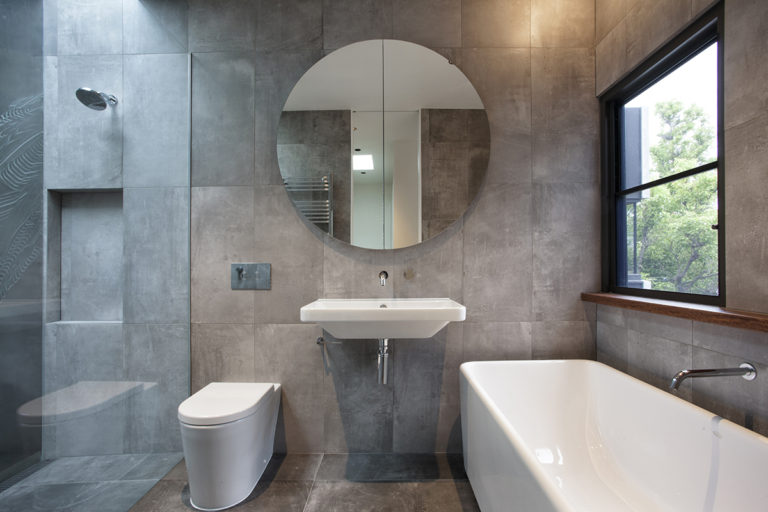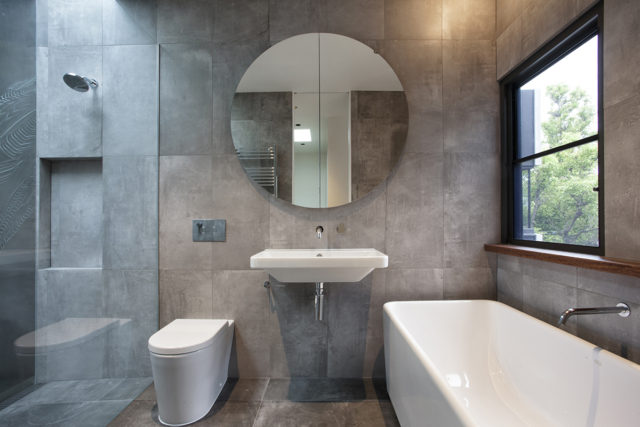 Photography: Grant Kennedy of We Shoot Buildings and Tom Roe Photography
Check out more of Jackson's work online.