Recently winning a Best Restaurant Design award, it's no surprise that Matt Woods' latest project, The Rabbit Hole – Organic Tea Bar, reinvents the tired and clichéd teahouse concept.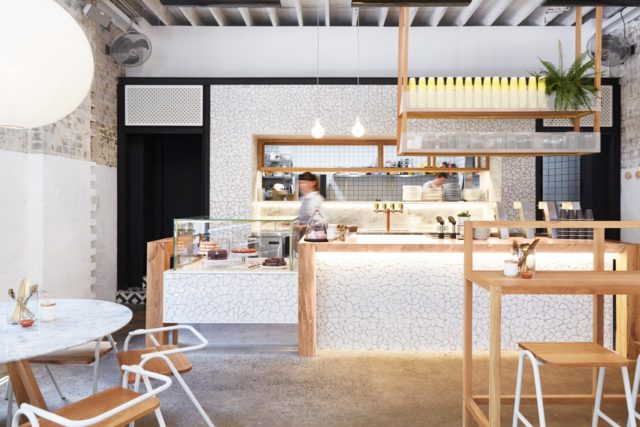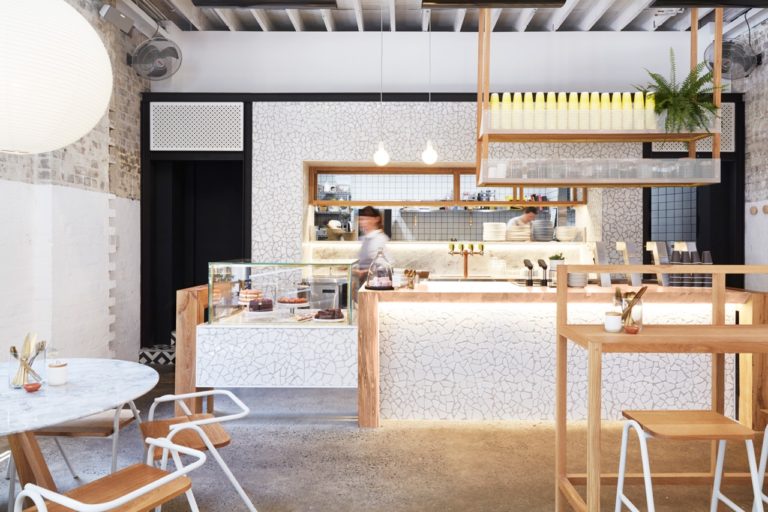 Located in the heart of Redfern, Sydney, the design make the most of the site's industrial roots with polished concrete floors, exposed herringbone timber ceilings and original brick walls. The harshness of the original architecture is softened through the white-washing of these newly exposed elements, as well as the introduction of oversized windows which allow light to flood the interior.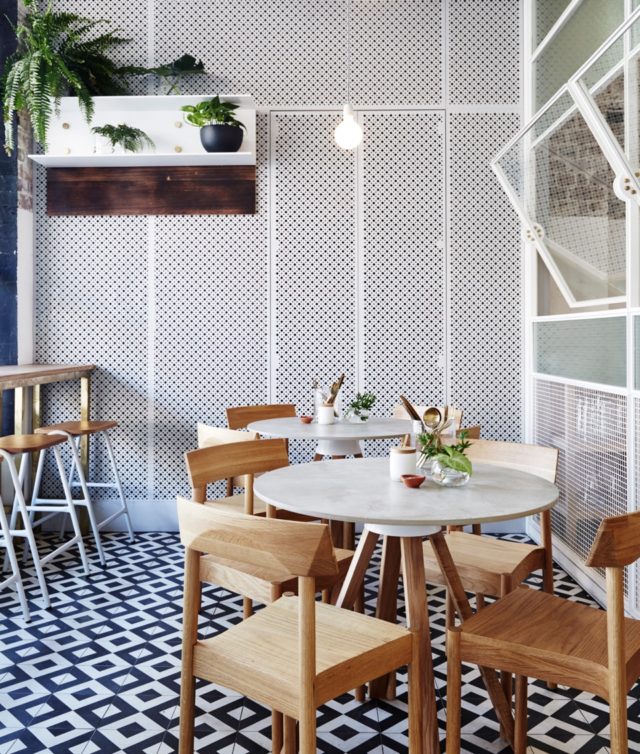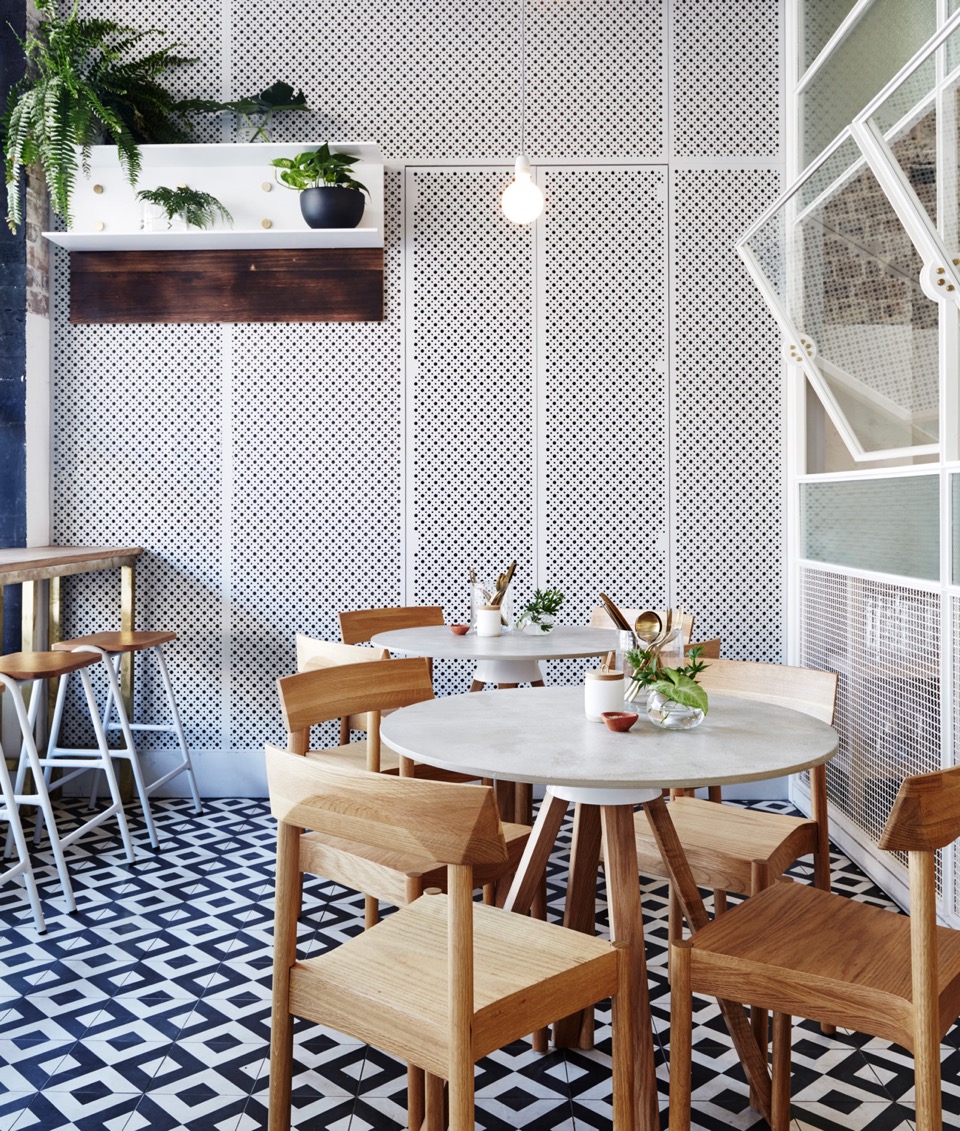 Influenced by the Japanese art of Kintsugi (a celebration of the beauty of imperfection in ceramic objects), every element honours its inspiration, from the Kintsugi bowls sitting delicately above turned oak timbers, to the expansive use of crushed ceramic tile, and even the chandelier made entirely of tea bags (by Chilean artist Valeria Burgoa).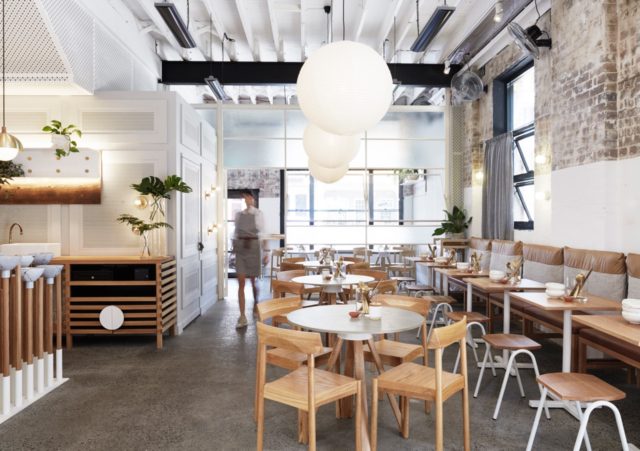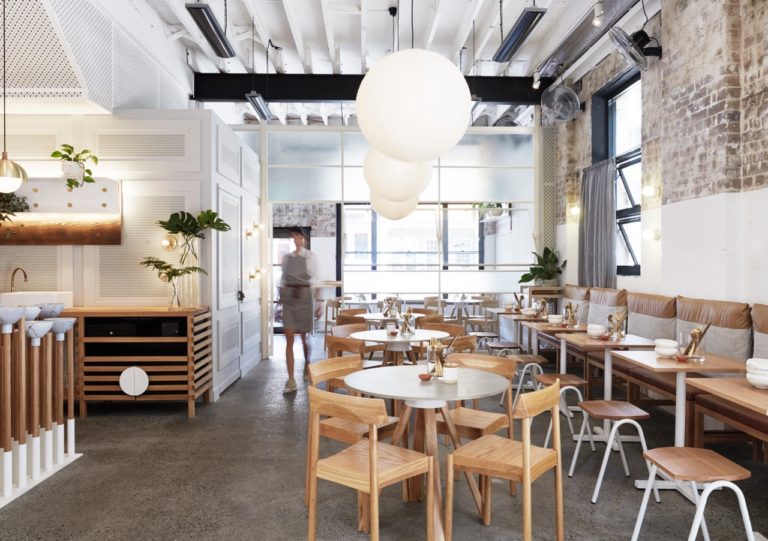 Juxtaposing these contemporary feature elements are the wire-brushed oak timbers of the table frames, the steel-framed wall with pivoting windows, and the leather seat cushions with brass-buckled back rests. Century-old French oak floor joists are used to create the service counter, while a shark-nosed granite top sits effortlessly in the room as a group dining table.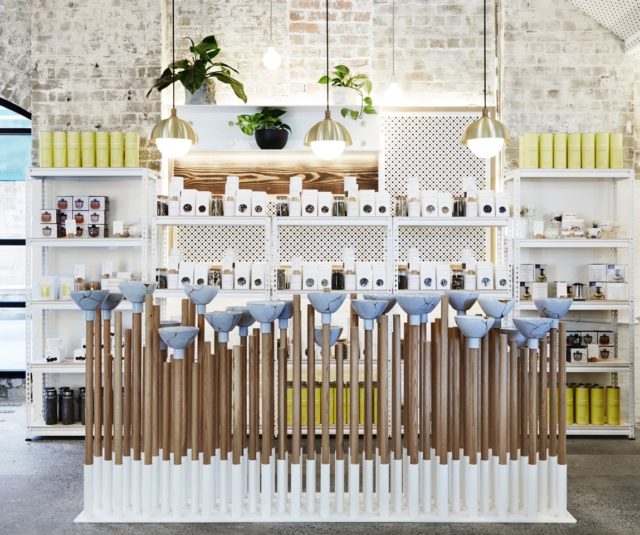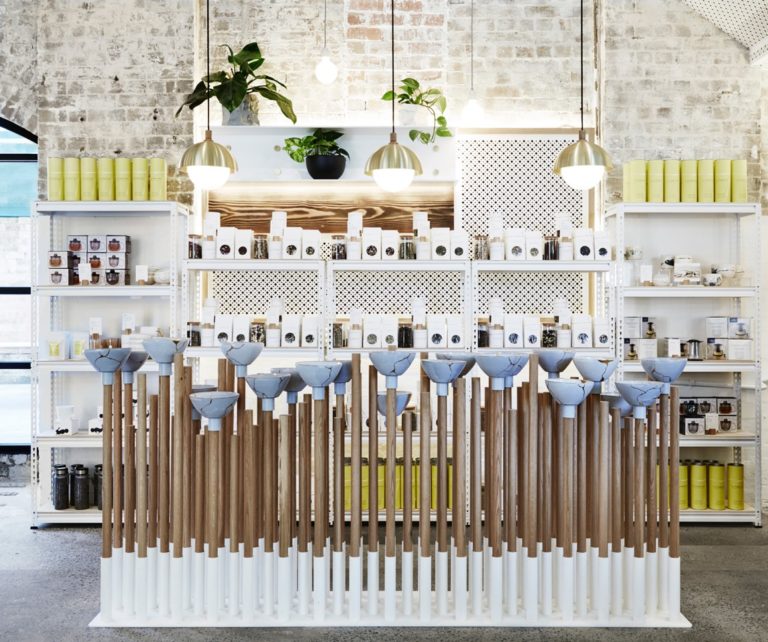 Sustainability is at the heart of The Rabbit Hole project, with FSC certified or recycled timber, VOC free paint finishes, energy efficient lighting. Every material has been assessed for its embodied water and energy content, and the project also aims to eliminate the need for AC, turning to natural cross ventilation. Visit the website for more info, or pop in for a cuppa.