Many people are put off renovating due to costs that often seem to spiral out of control. But whether it's new lighting, paint or DIY floor fixes, there are many inexpensive ways that you can renovate your property for sale.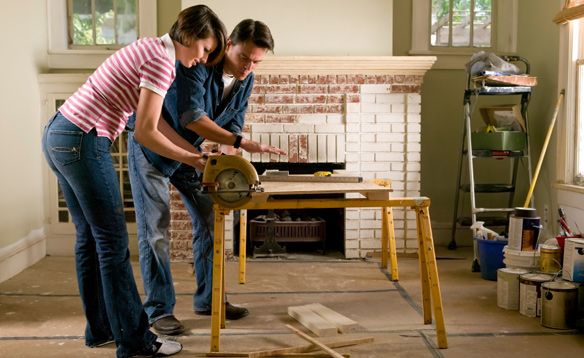 Image source: Get What You Want
Street appeal
Apparently, we size up a person within seconds of meeting them and the same can be said of real estate. Which is why your home's street appeal, or first impression, is your first consideration when transforming your home for stale. And in good news, increasing your home's curbside appeal doesn't have to break the bank. Firstly, get stuck into the garden – remove any dead plants, give everything a decent prune and be sure to mulch the beds. Secondly, if your front door is looking a bit tired, freshen it up with a repaint – another inexpensive upgrade. And lastly, remove any random clutter (bikes, watering cans, anything really!) and place a lovely pot and plant near the front door.
Paint
Most interior designers agree that new paint is the most inexpensive upgrade you can undertake within a property. Erasing the sins of the past (or past tenants!) and making a place feel instantly cleaner and larger, paint is your friend if you're looking for a cheap fix. Just keep the colours neutral so that potential buyers can project their own tastes onto the space. And again, painting is something you can do yourself – you don't have to pay a tradie.
Lighting
Whether it's adding a skylight or extra artificial lights, transforming your dank, dark spaces with extra light will add instant appeal to your home. Replace any dated pendant lights with something new and on-trend. There are plenty of inexpensive options out there – Beacon Lighting is a good place to start. You could also add more overhead lighting (downlights are my top choice) if the budget permits. And don't forget table and floor lamps on inspection day – they make a home feel instantly homely and there are plenty of great options available at discount department stores.
Flooring
Refresh and renew tired floors with a variety of DIY options. From wood-look vinyl (the quality of this has improved immensely) to DIY timber laminate floors or even carpet, the novice renovator can perform a surprising number of tradesman-like tasks with multitude of easy-to- use products on the market today. A floor refresh is not only a relatively affordable renovation option, it will make your property look so much better too.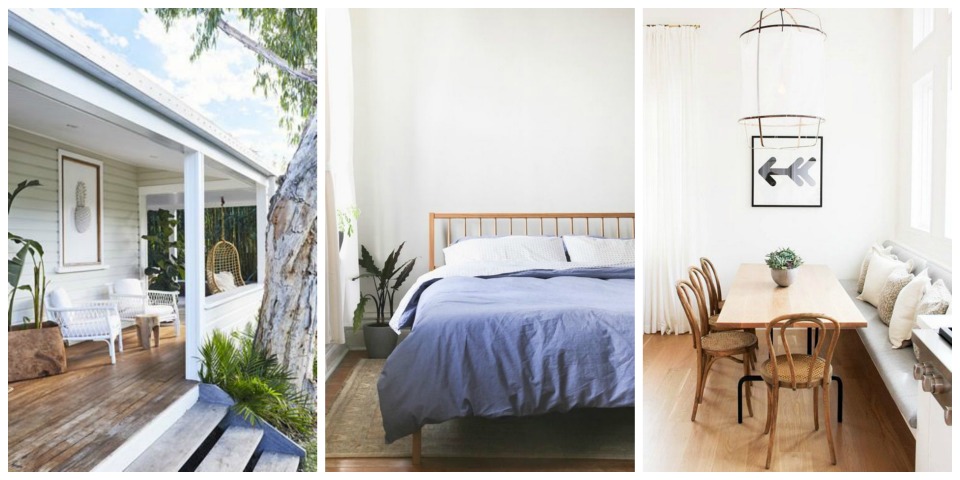 Image sources (left to right)
marketplace.apartmenttherapy.com
Naomi Findlay is one of our resident experts, principal of Silk Home and founder of the International Institute of Home Staging. Find out more about Naomi.