I was recently in store at BoConcept Sydney going through the wall unit selection process for my own home and it made me realise how much there is to consider! I asked their interior designer Bianca Szeckely, who guided me through the process so well, to share her top tips for choosing a wall unit. Jen
Consider a wall unit for more than just your books
Small wall-mounted cabinets or wall-mounted shelves are a great alternative to bedside tables, workstations or a console when space is tight. Wall mounted units look modern and streamlined and offer generous storage and styling space. They can be used just about anywhere in the house to clear up floor space whilst still offering effective storage solutions.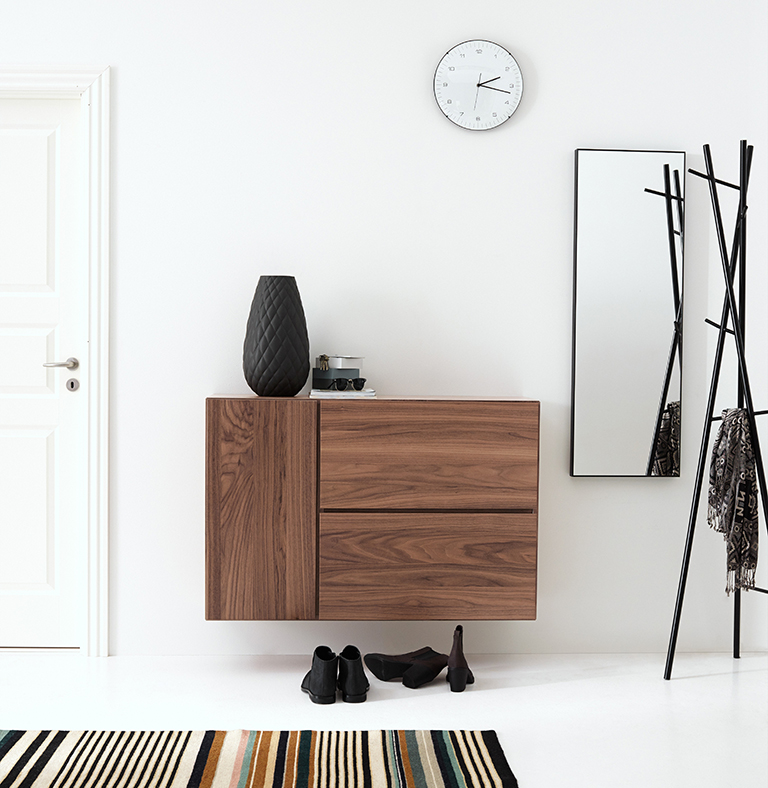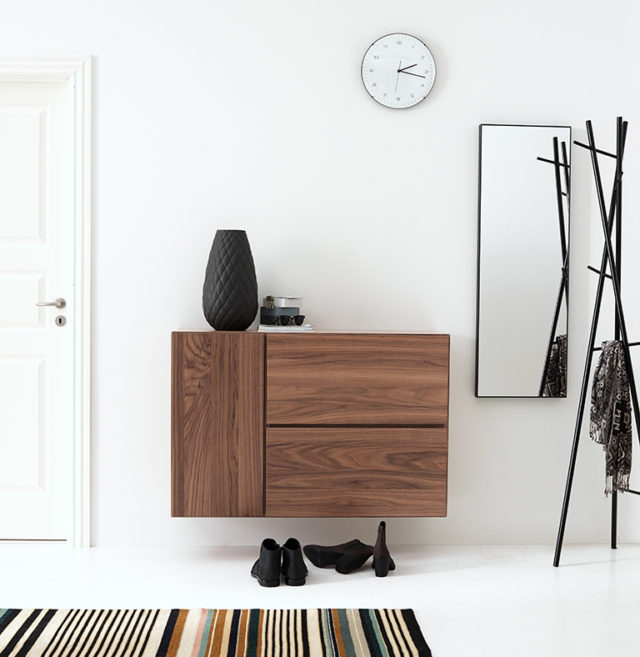 Consider whether a freestanding unit or a wall-mounted unit will work better
There is a wall unit design for every need! One of the first decisions you will need to make is whether you want freestanding shelves or a wall-mounted solution. Both styles can integrate drawers, cupboards and open shelving to suit your storage requirements. Freestanding is the obvious choice for renters; those who need to store heavy items (from books to files, wine or your china collection) should also consider freestanding as normally they can take greater weight loads. Wall-mounted options generally allow you to customise your design to a greater degree and choose an option that suits your wall down to the centimetre. Weight loads will apply though according to what sort of wall you have, so wall-hung is generally suited to light storage or decorative display.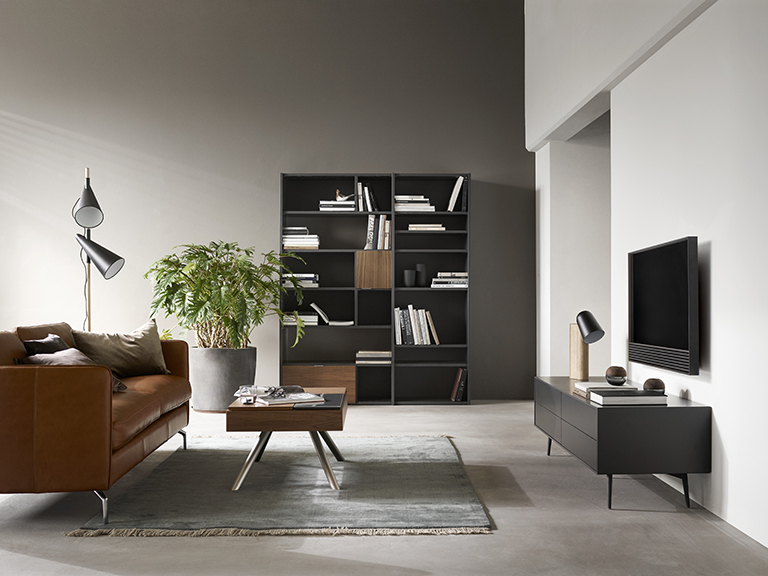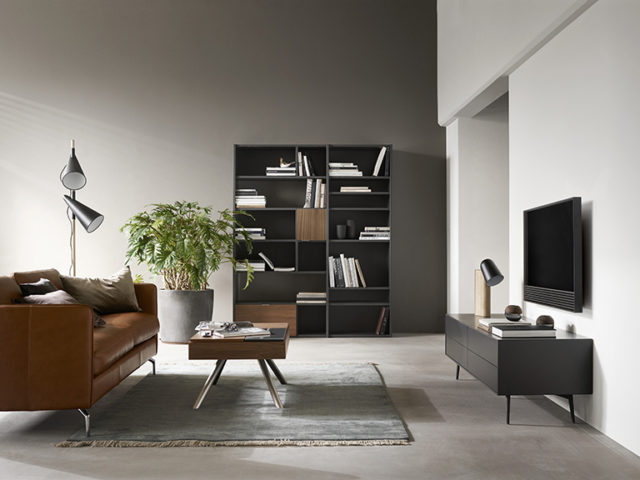 Decide if you need open shelving, closed storage or a mix of both
Consider what you would like to put in the unit. If you opt for all open shelves, your bill pile spilling out will drive you mad, so only go for open shelving if you are limiting it to displaying your favourite pieces and treating it like a gallery wall. Closed storage will keep all your mess out of sight and out of mind, allowing you to maintain a clean, modern look whilst still having all your 'stuff' at hand. Often a mix of both is a perfect solution, or all 'closed' storage units will have a top surface which you can style.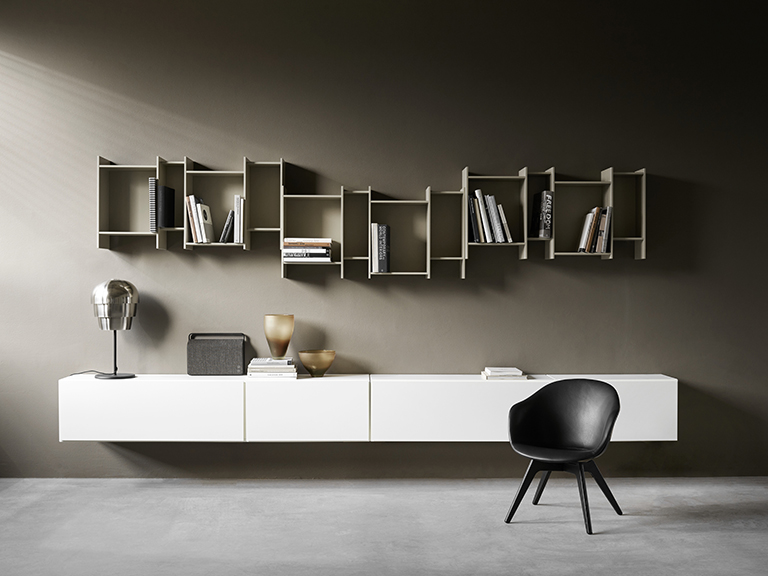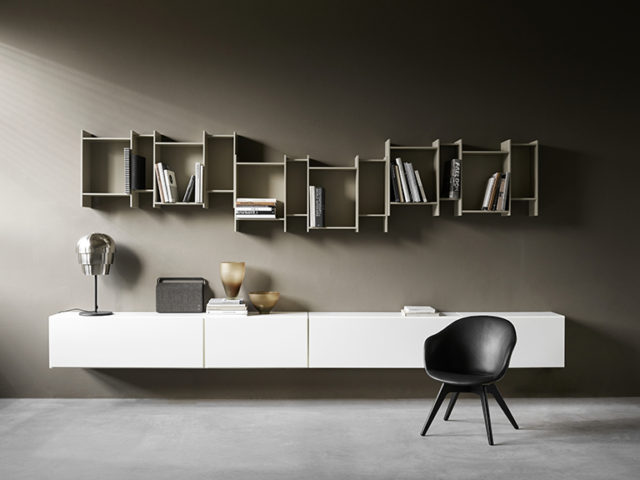 Deciding on a colour and finish
Wall units can do two things, blend into the wall for a minimalist look, or become a feature by being a coloured focal point or an opportunity to mix some colours and finishes into your room. Opt for the former if you are wanting to blend your storage seamlessly, stick to a solid colour and finish in a colour that matches your wall or is already in the room. Create a focal point when you want to draw your eye to that wall in the room, for example opposite the unsightly cooling unit. Choose a contrasting colour to your wall colour, then introduce coloured accents or textures with timber or metal.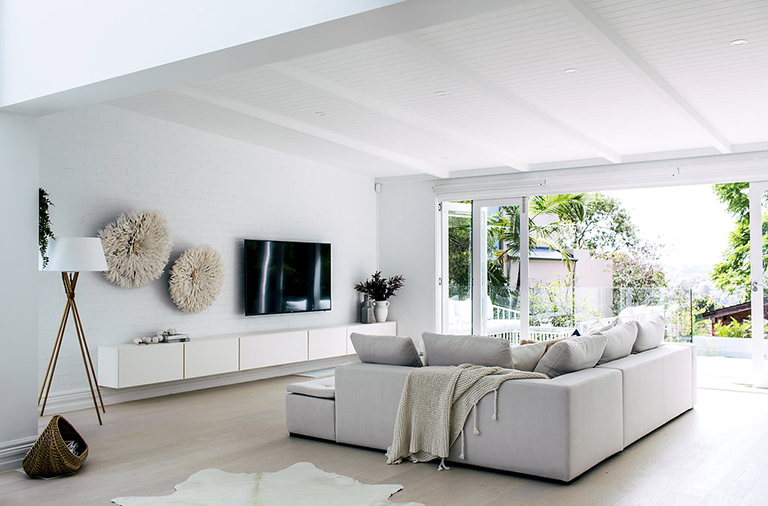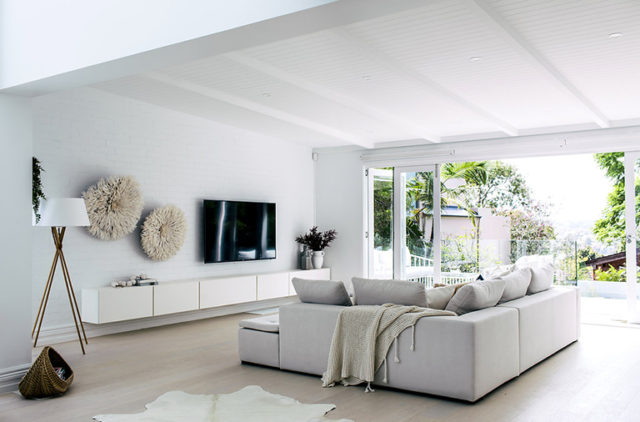 The impact of size and scale
Since wall units are one of the larger items in the room and as they are at eye height, they will generally set the tone for the room's style and function. Keep this in mind when making your selection. A bookcase that takes up an entire room in your living area will become the dominant aspect of the room and potentially make your room look smaller. That's perfect if that's your goal, but if you want some balance for a smaller space, scale back your design, consider a wall-hung layout so there is space all around your unit and choose a lighter finish.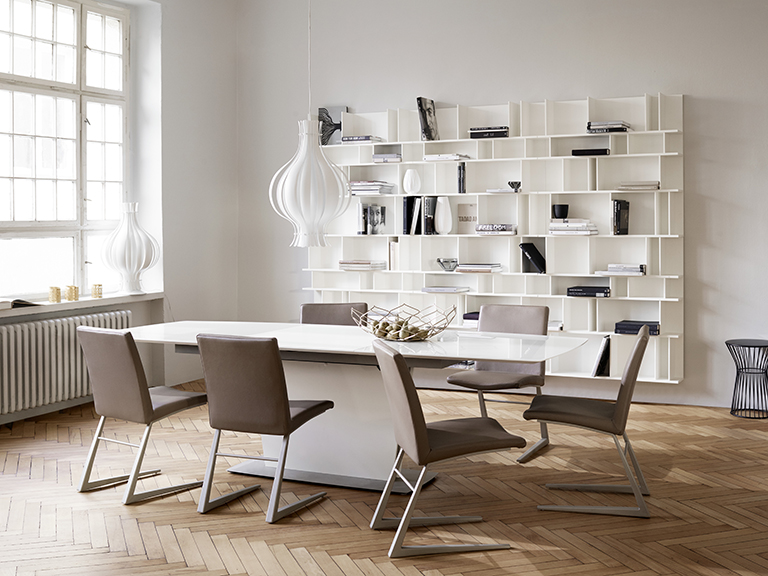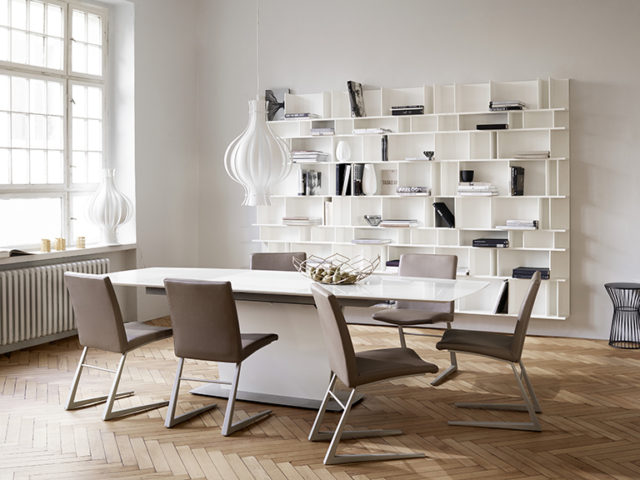 Take some photos of your space and sketch up the wall with dimensions and any points of note (windows, doors, power points, light switches, skirting and cornices) so your sales consultant can offer advice and draw up your design for you.
Measure your AV equipment or any major item you need to store
Dimensions you see online will generally only refer to external dimensions. If you need to store AV equipment or anything specific such as binders, oversized books or bottles, measure them before you hit the shops. Once you have narrowed your decision down, measure them again to make sure! For AV equipment, remember you need to allow room for the plug and cord also.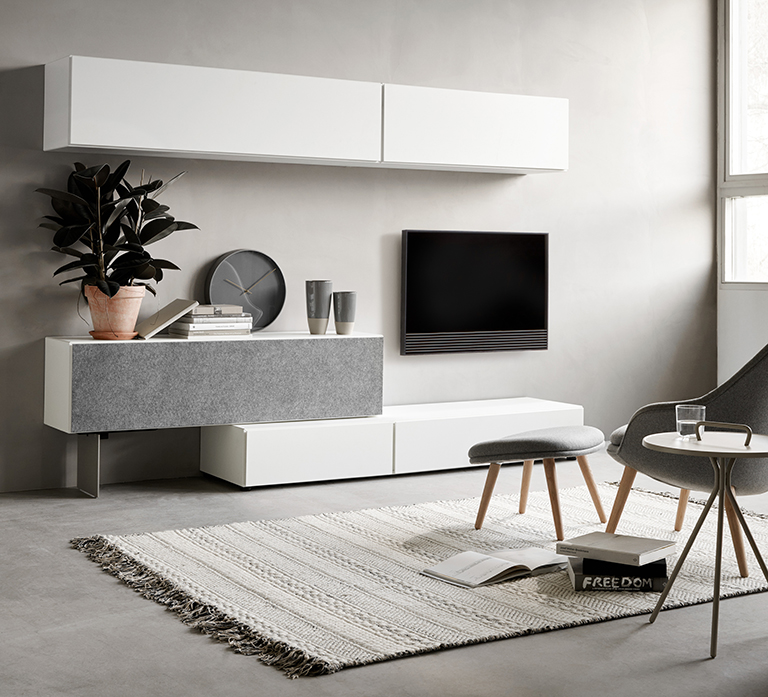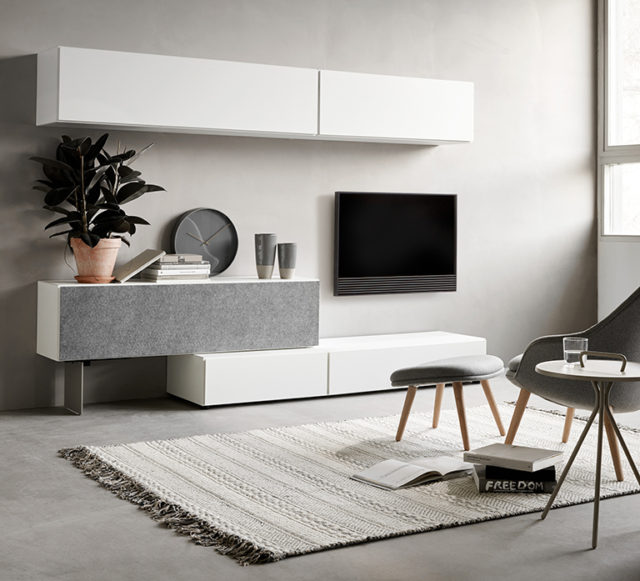 Ask to see more design options!
It's not possible for a store to display every variation of their wall units, so don't be limited to what's in the showroom as chances are there are hundreds more options that you can't see. We sit our customers down and create 3D drawings of the wall unit in their home to help them visualise it and tweak the design until it's perfect.
Styling your wall unit
If you have an idea of the look you want to achieve before you buy your unit, take some photos or screenshots to show your sales consultant. If you've not thought that far ahead, take some photos of your chosen unit in store and ask the sales consultant for extra images they might have of that unit. Browse their social pages to see how other people might have styled the same unit, and gather images from Pinterest you like. That way, once the unit is installed, you can recreate the look more easily. Wall units can be the trickiest thing in the home to style as they are on the vertical surface like an artwork, and as such imperfections or an unbalanced layout will bother you more!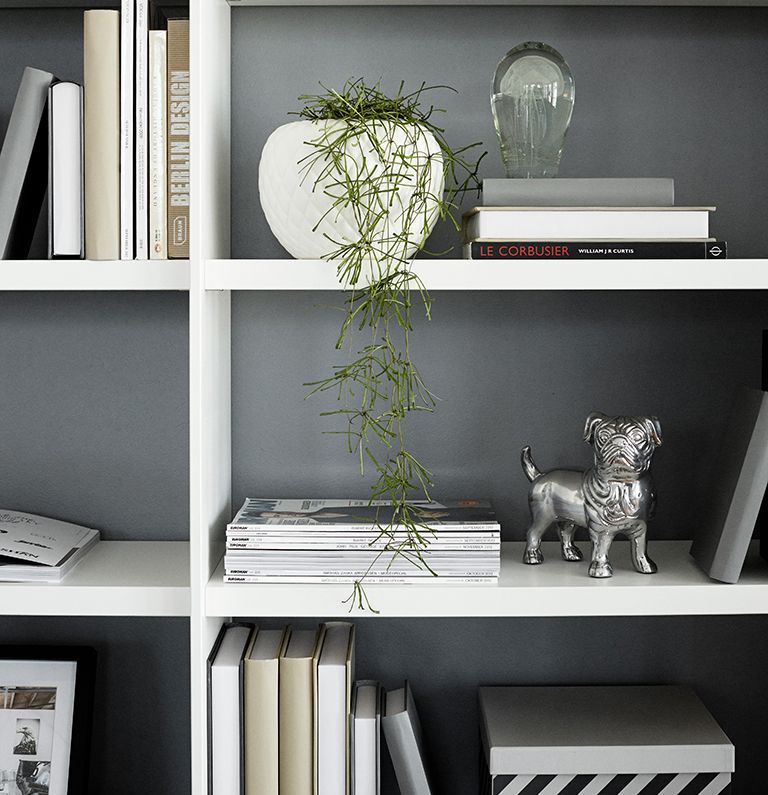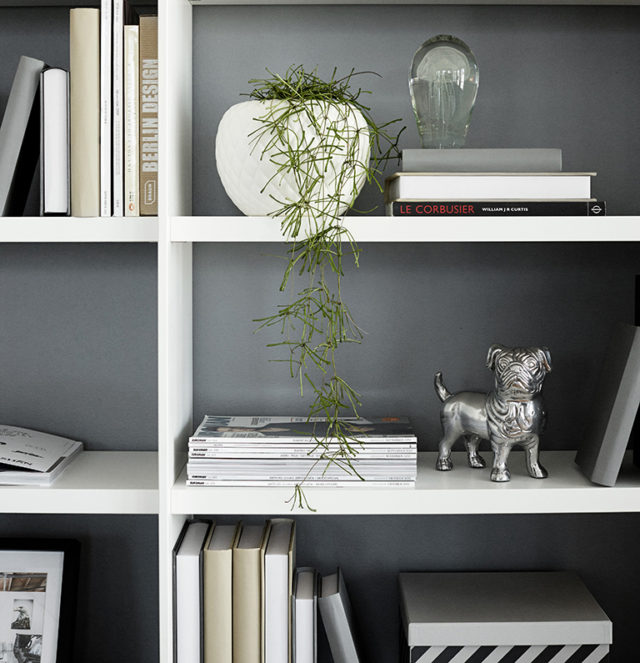 Let the professionals install your wall unit
We offer an installation service to all our clients and we strongly recommend it. Our team will install the units much faster than even a handyman could as we're so familiar with them. Our team will also use the correct fixings for your wall, maximising the weight load the unit can handle, and they are trained to avoid any pipes and cables that might be hiding in your wall!
If using the store's service team is not possible, there are companies such as Aussemble which can be booked Australia-wide.
Discover our range of wall units here or request our 164-page design catalogue here.
–Bianca Szeckely is an interior designer for BoConcept Sydney.