Staying well clear of patterned carpets, flashing lights and gimmicky design, Palace Central Cinema in Sydney's Chippendale is like nothing you've seen before. A cinema for adults, it has 10 primary screens and three premium auditoriums, complimented by multiple bars and lounges: the Champagne Bar, Platinum Lounge and Beer Hall.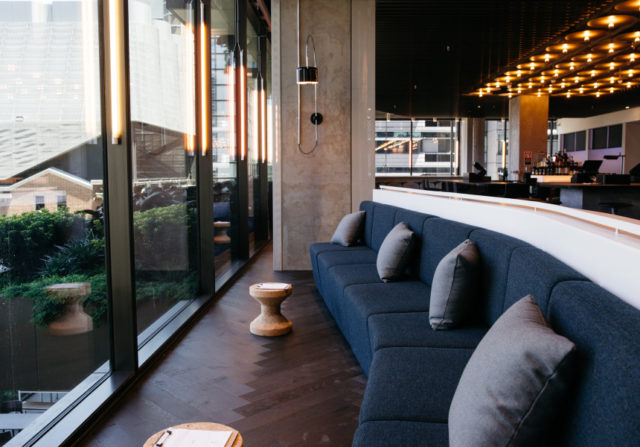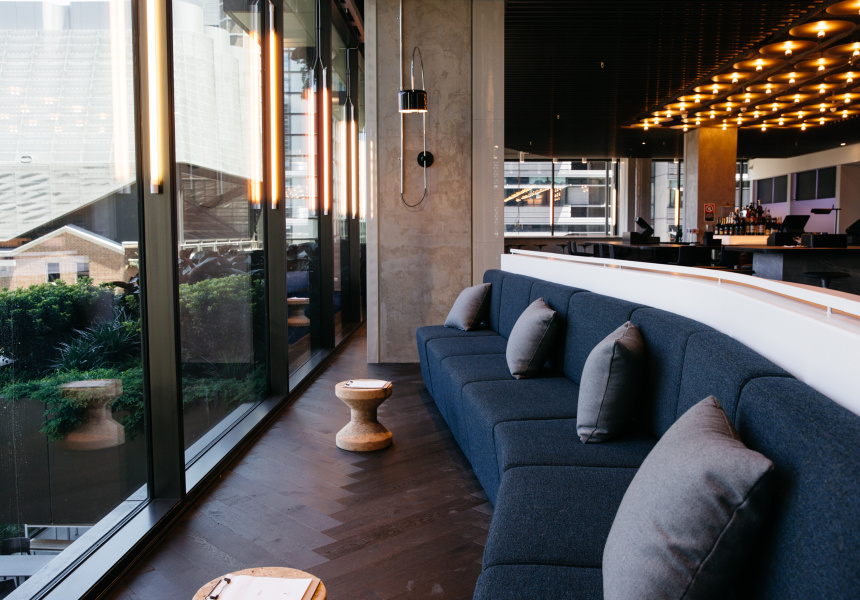 "We conceived each of the three bars as separate hospitality entities," explains Damien Mulvihill of DesignOffice, the company that designed the project. "Each has its own brand, look and feel, material palette and food and beverage offering. This allows them to appeal to various customers and provide a mix of experiences."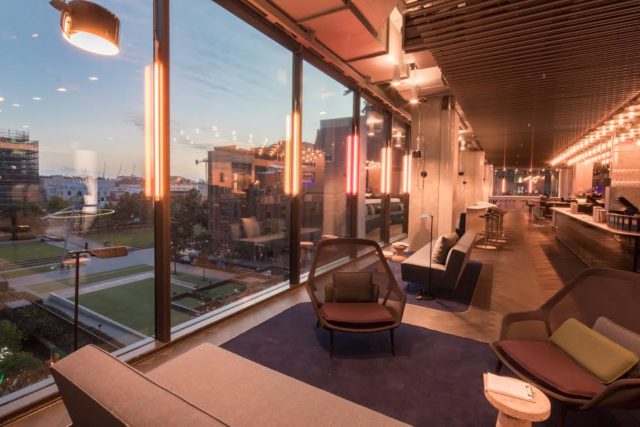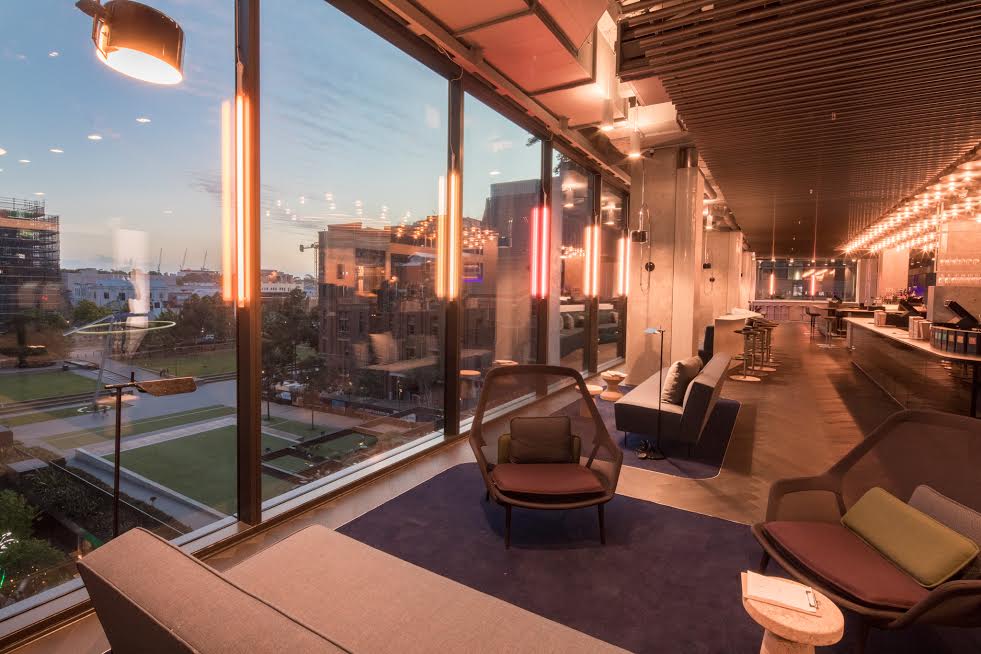 All beautifully designed, the Champagne Bar is an expansive linear room with glazing on two sides overlooking the park below. Tinted lighting tubes line the windows, while raw concrete columns and exposed pipes contrast with layers of rich and tactile materials; think burnt oak flooring, marble, bronze mirror, saturated navy carpets and soft gold aluminium.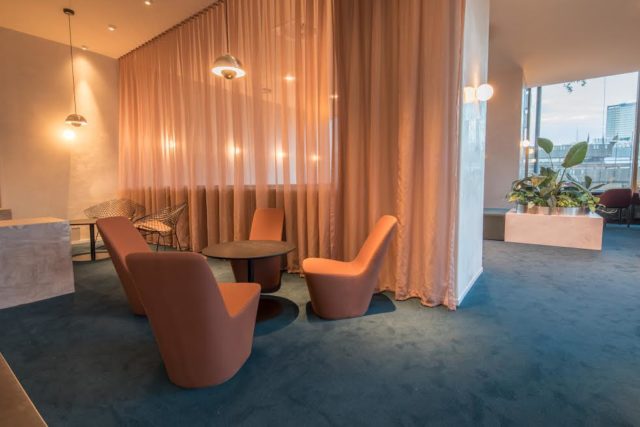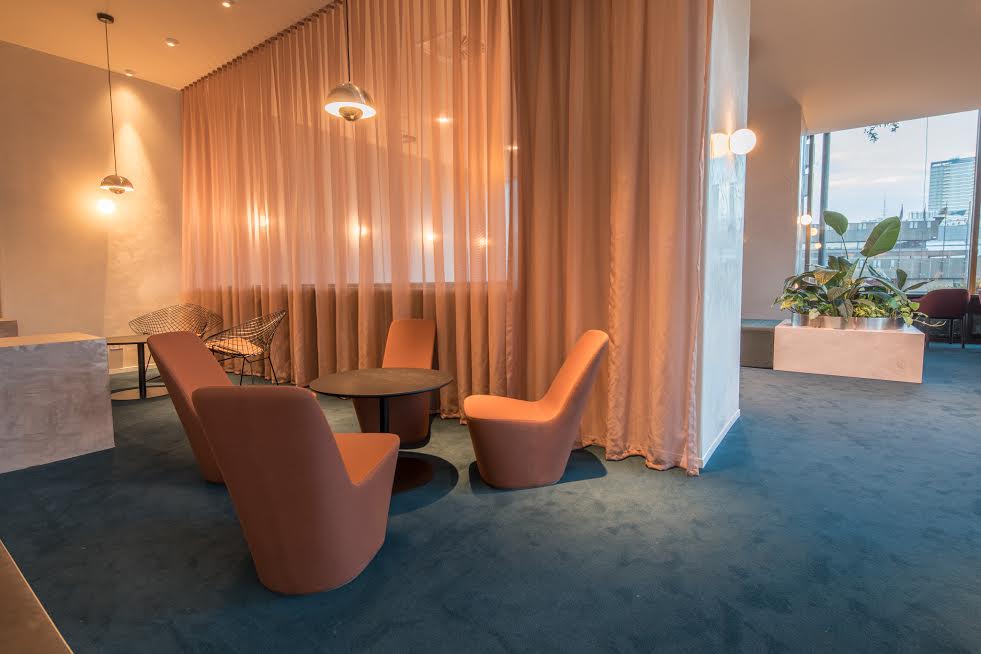 Over in the Platinum Lounge, which is for those viewing films on the premium screens, customers can delight in an experience that parallels a first class airline lounge. A custom brass sculpture, mounted on a raw concrete wall, takes centre stage; alongside a luxe material palette of sheer curtains, polished plaster, deep pile carpet and accents of greenery.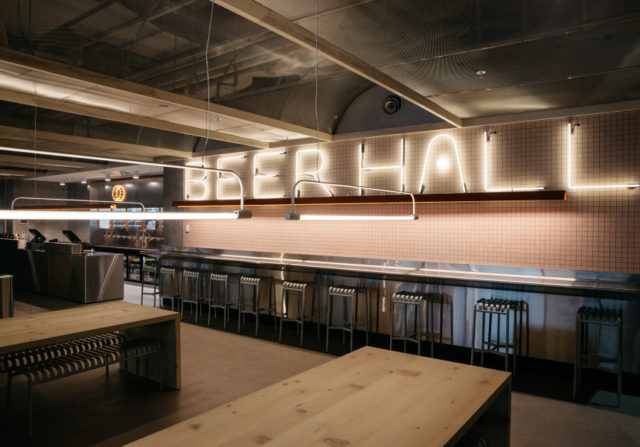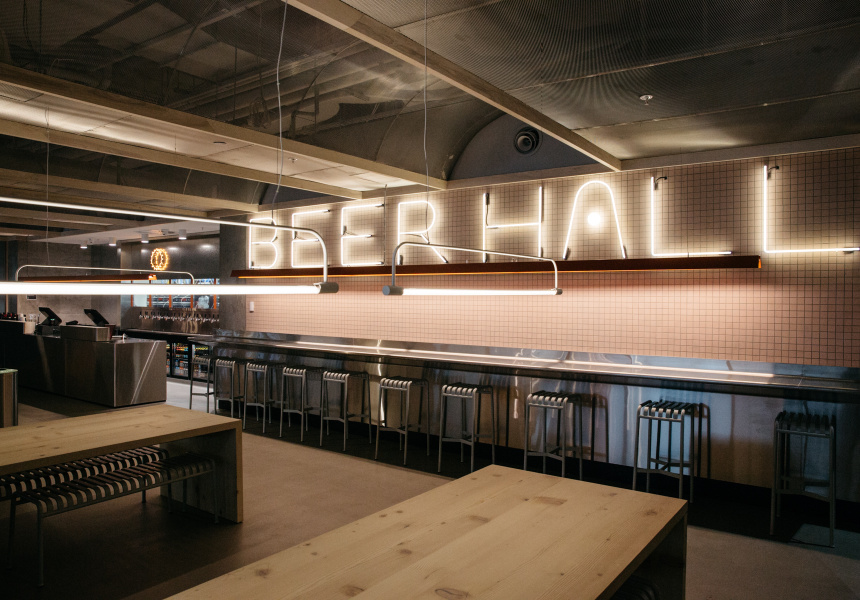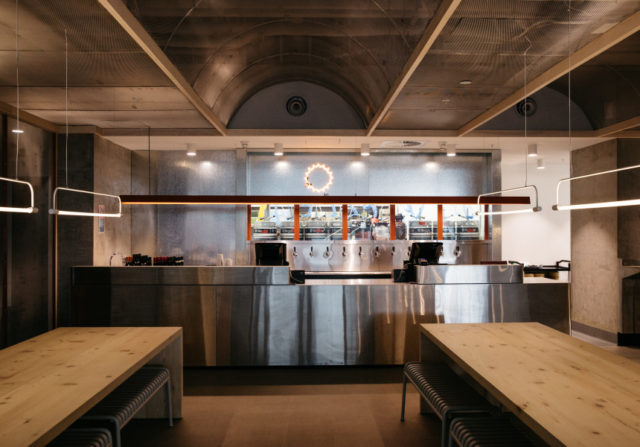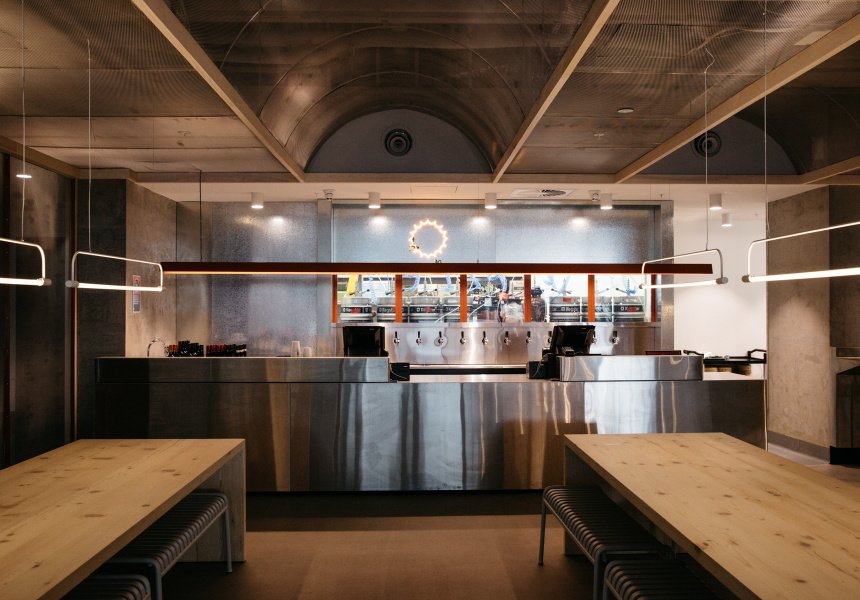 Situated between these two lounges is the Beer Hall. Arched ceiling vaults provide a reference point to the traditional beer hall, while concrete columns, muted pink wall tiles and stainless steel counters bring the space into the now.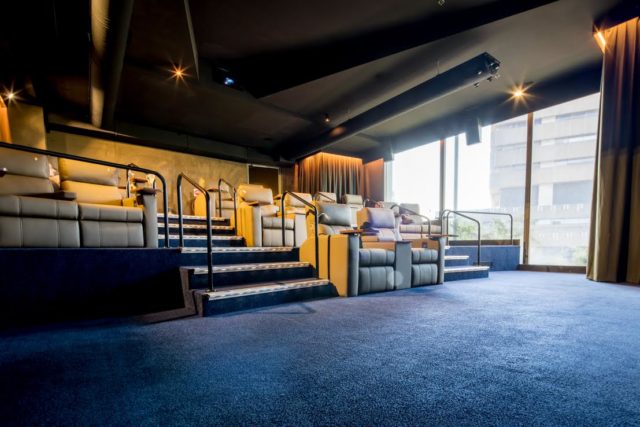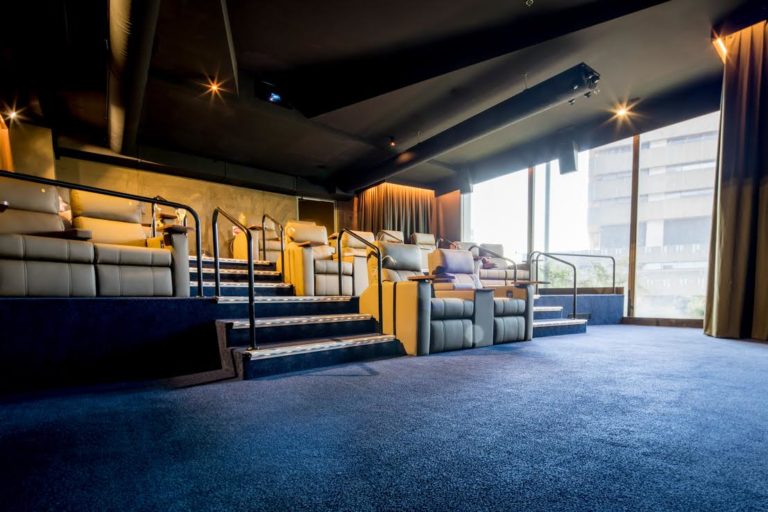 But it's not just the watering holes that are styled to the nines, the cinemas themselves are fitted with innovative interiors, from the ergonomic leather chairs hand-built in Barcelona to the large windows with sweeping city views. "I'm not aware of any cinema in the world with daylight inside the auditoriums," says Damien. "The theatre of the curtains closing over the windows as the trailers come up is super special. And Palace are planning late night 'City Lights' screening with the curtains open."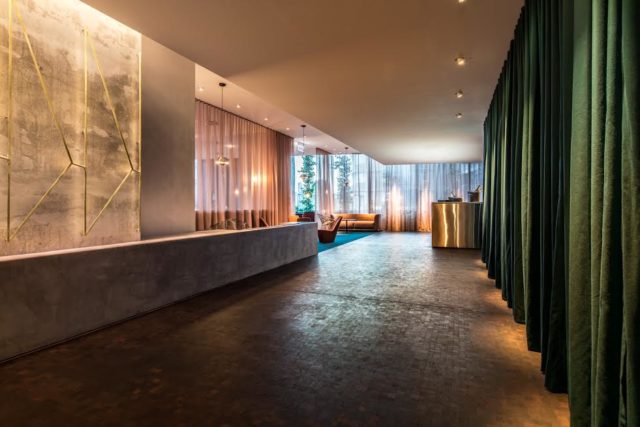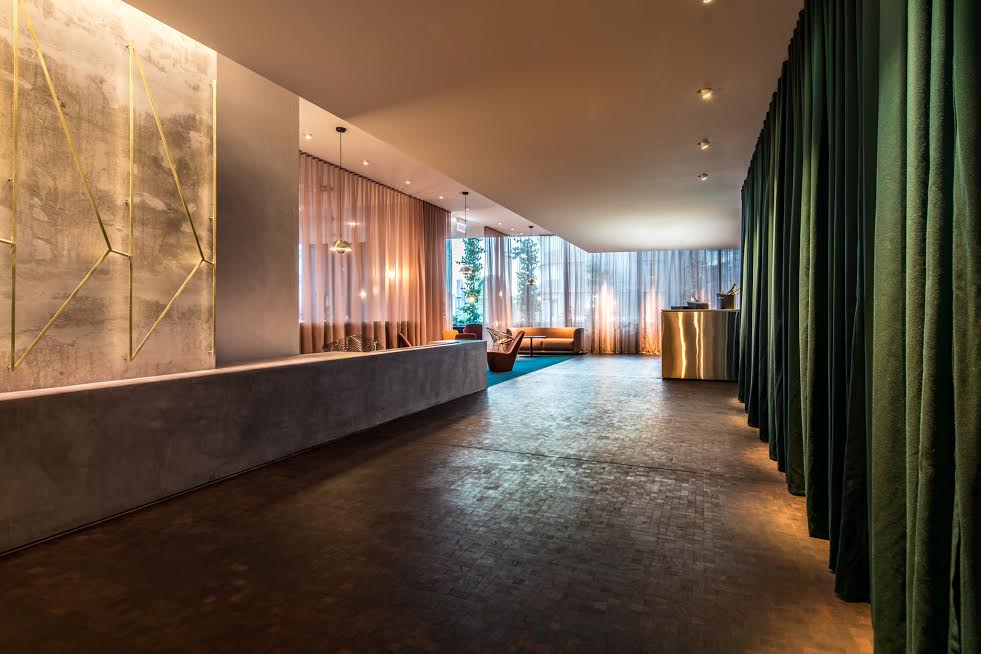 Presenting the very best new release films, plus Palace's iconic collection of international film festivals, you may visit for the movie, but you're sure to stay for so much more!
Palace Central Cinemas is located on Level 3, Central Park Mall, 28 Broadway, Chippendale. For more information.