The use of primary colours and the combination of colour and texture defined the winners of the 2014 Dulux Colour Awards, announced this week in Melbourne. A clear standout were McBride Charles Ryan, who took out the overall Grand Prix and also won Multi Residential Interior and Multi Residential Exterior categories, for their work on The Quays. This project's clever use of bold, block colour mixed with translucent colours ensured its success in this year's awards program.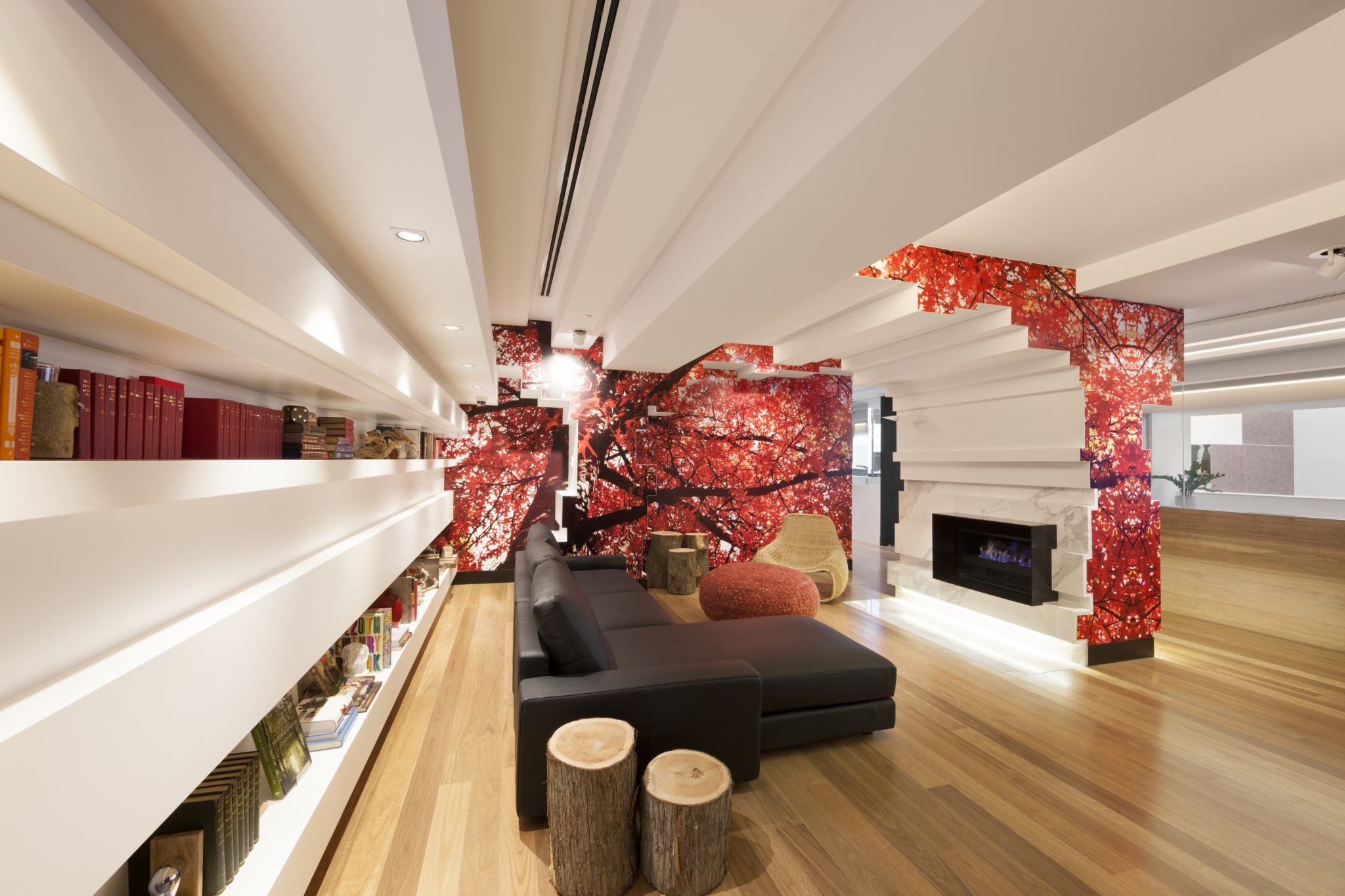 Judges were unanimously impressed by the cross-section and calibre of professional and student entries, with judges taking an hour longer than normal to choose winners for each of the 10 award categories. The judging panel included highly regarded design industry leaders from a range of disciplines:
Callum Fraser – architect and director of award-winning architecture firm, Elenberg Fraser;
Geoffrey Carran – contemporary artist;
Daimon Downey – musician, creative and entrepreneur;
Daniel Dalla Riva – designer and director of interiors at UNO; and
Claire Sullivan – publisher and editor-in-chief of New Zealand publications, Denizen & Design Folio.
The 2014 Dulux Colour Awards winners are:
1. Grand Prix: The Quays, McBride Charles Ryan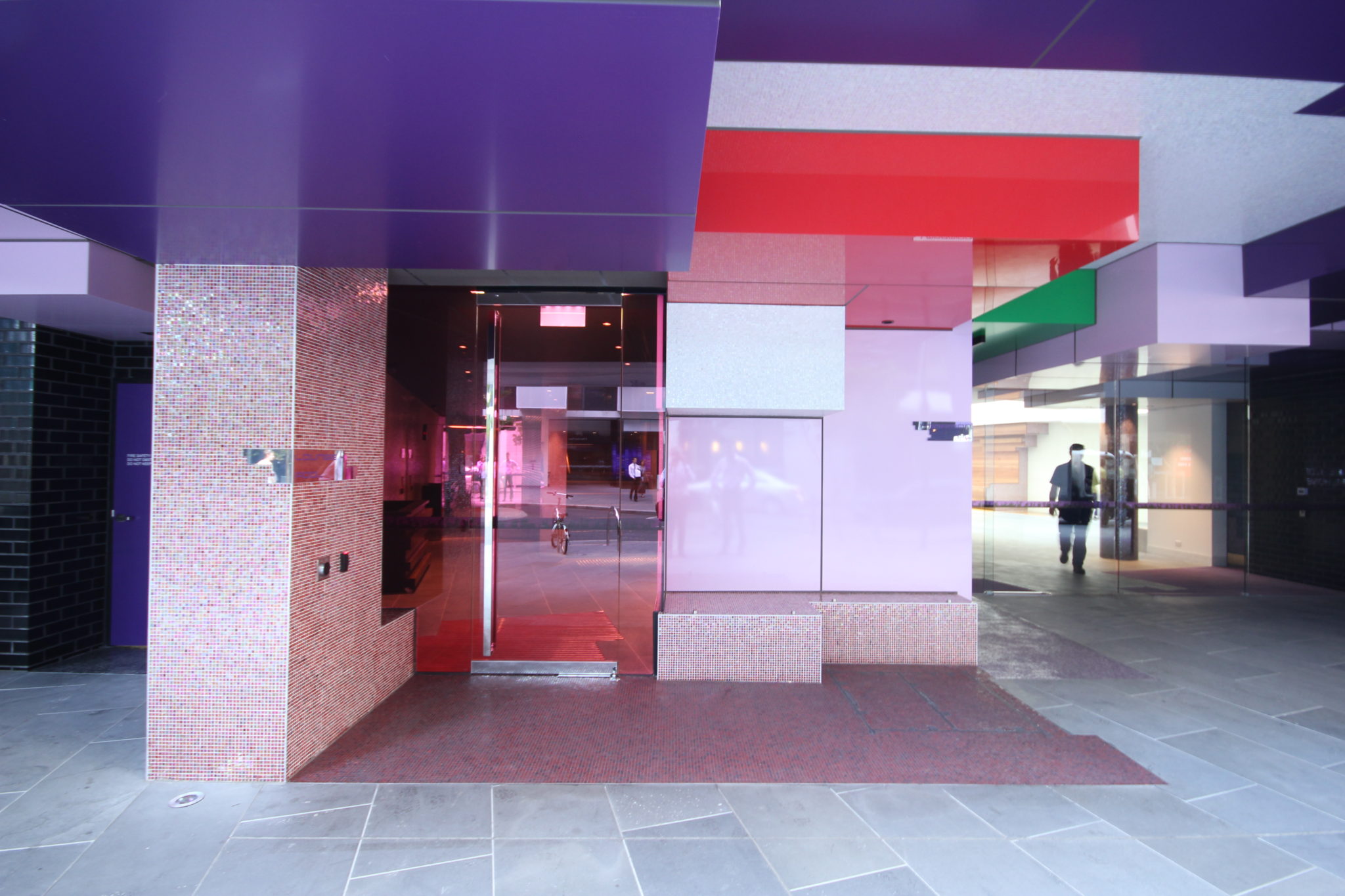 Judges said: "A clever use of colour has been used throughout this project to help create a complementary narrative. The exterior of The Quays is a bold, yet considerate use of colour. The apartment building stands out amongst the high rise corporate buildings in the Docklands and can be seen as an oversized public art space. The combination of translucent colours with block colours is innovative and impactful. The exterior and interior work in complete harmony with each other – a highly commended and considered design feature. Just like the exterior, the interior of The Quays continues to embrace colour, from hot colours in shared spaces to the muted tones in the pool and spa areas. More than 15 Dulux Colours were used, including Dulux Jade, Dulux Mint Green, Dulux Cave Lake and Dulux Velvet Violet."
2. Multi Residential Interior: The Quays, McBride Charles Ryan
3. Multi Residential Exterior: The Quays, McBride Charles Ryan
4. Commercial Exterior: Bendigo Library MGS Architects
5. Commercial Interior: The Boston Consulting Group, Sydney Carr Design Group
6. Commercial Interior Refurbishment: Australian Catholic University (Raheen Library),  Woods Bagot
7. Single Residential Exterior: Reach for the Sky, Saaj Design
8. Single Residential Interior: Bricolage House, Breathe Architecture
9. Single Residential Interior Refurbishment: 15 Ridley St, Blairgowrie, Austin Design Associates
10. Student: A Tale of Two Sheds, Lance van Maanen (RMIT University).
The 2014 Dulux Colour Awards were sponsored by designEX, Katnook Founder's Block, cocobella, Dom Bagnato, Lavazza, Mr. Lacy, Nicolangela, Philadelphia, Plumm, Richard Nylon Millinery and Urban Attitude.