While a trip to Italy is off the cards for a while, Sydneysiders can get a taste of Rome courtesy of the food and interiors at the new restaurant Cucina Porto, located at The Star Sydney. The nostalgic interiors were designed by the talented female design trio TomMarkHenry.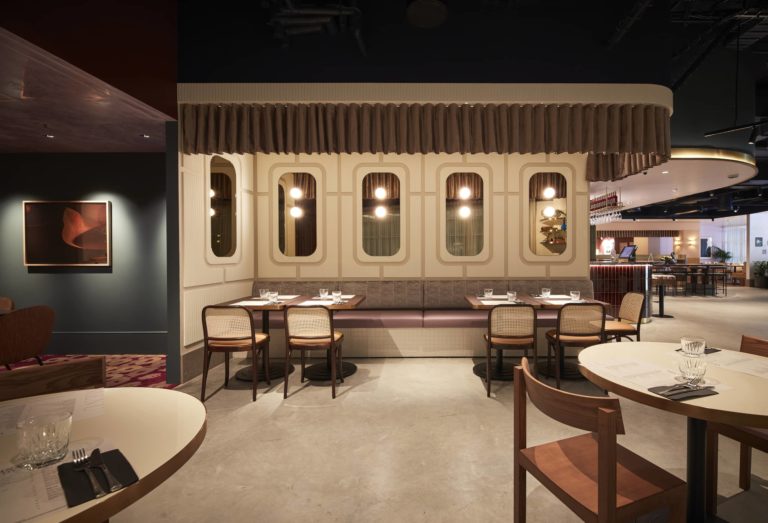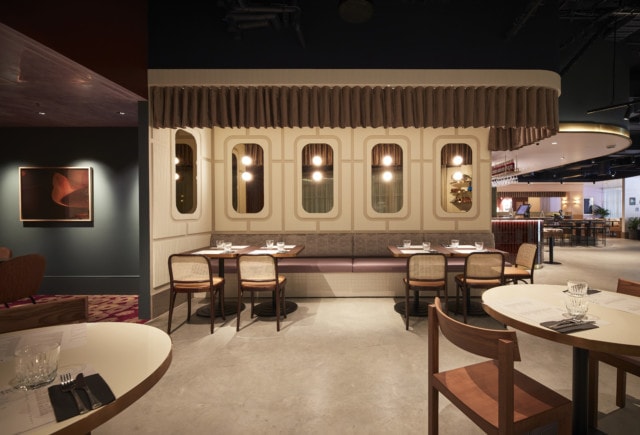 "The overall finishes palette is not predictably Italian but more internationally reflective of European style, warm and contemporary design rather than a traditional trattoria. We wanted the design to have the familiar comfort of home and feel welcoming and comforting," says Lisa Zelinger, Group Manager of Design at The Star.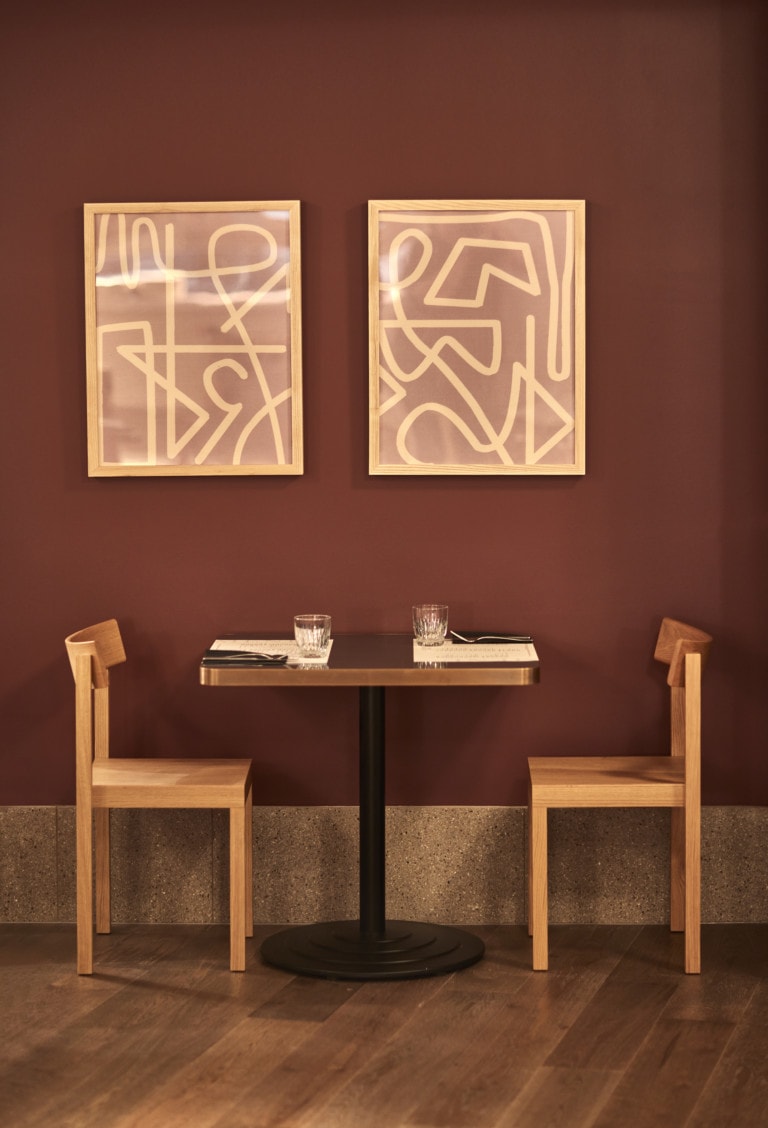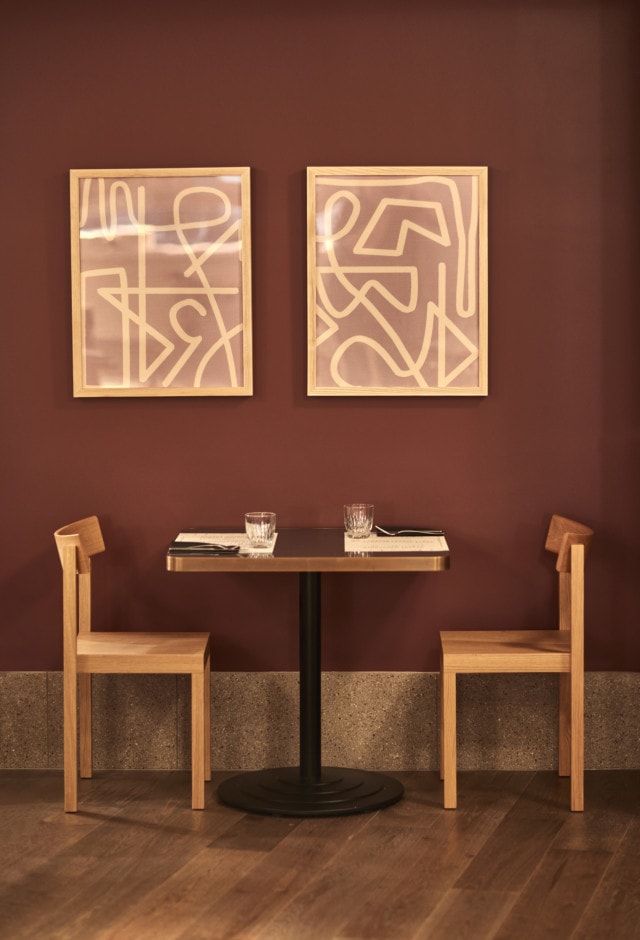 The rich colour palette features teal, aubergine, tan and this year's unlikely breakout star – burgundy. The latter shade has brushed off all it's 1990's feature wall associations to emerge as a tone to be reckoned with. We love its appearance on the restaurant's bar front where it features in the form of a large gloss finger tile.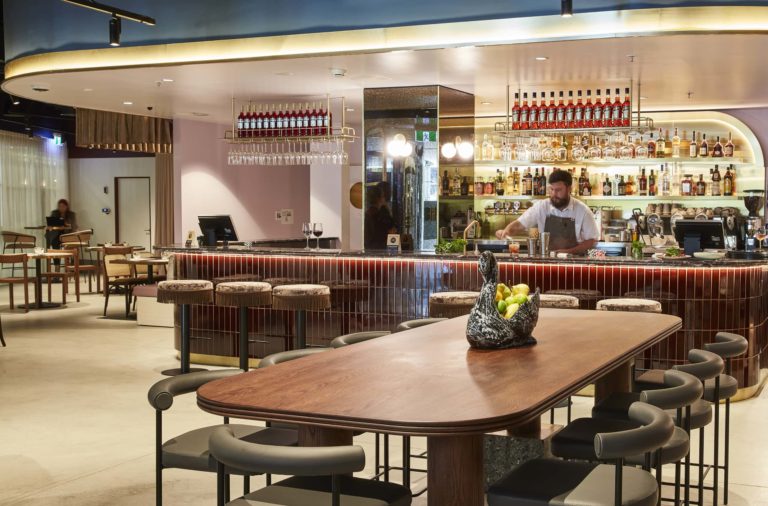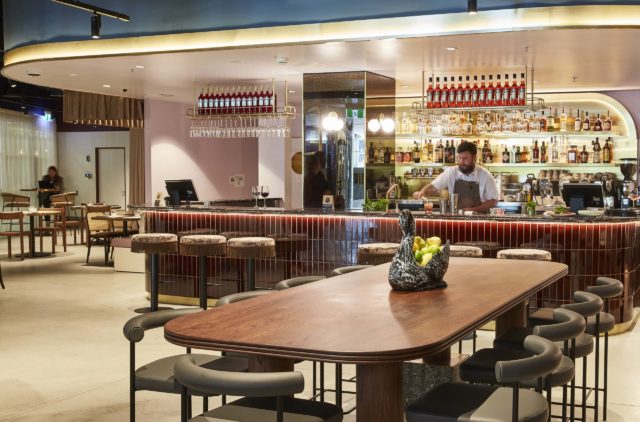 "While the palette may seem unexpected, we wanted to use a series of Italian style to give the grounding and relevance to the cuisine and tradition," says Lisa. To this end, the spaces feature Italian marble stones in various hues and there's plenty of aged brass too.
Spatially, the restaurant has been zoned to appeal to different audiences. There's the pared back comfort of the aforementioned bar (which is perfect for a quick drink and snack), the main dining room and there's a very Instagrammable private dining room too. "Each zone has been intentionally given a different sense of character to create interest and suit a variety of diners," says Lisa.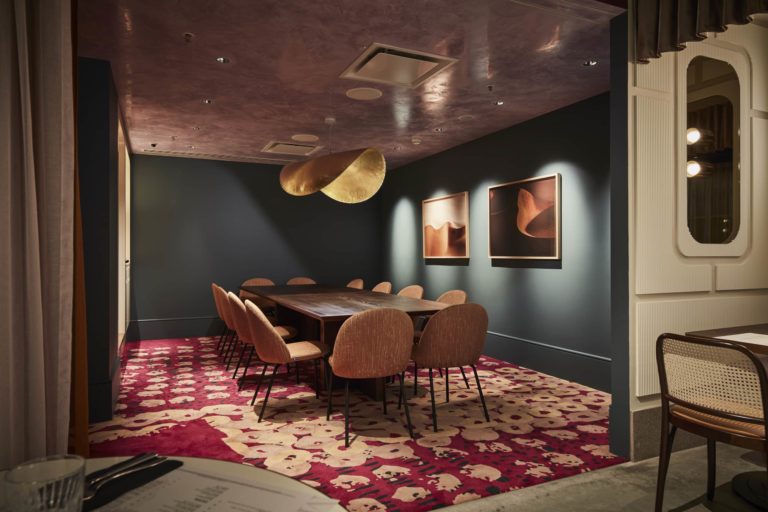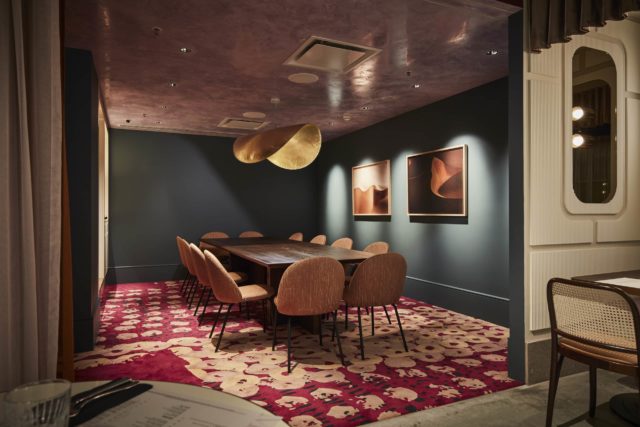 The restaurant is home to lots of gorgeous styling elements including a mixture of contemporary and vintage artwork and photography, a variety of coloured glassware, glass vases, pottery, vintage picture frames and Italianate sculptures.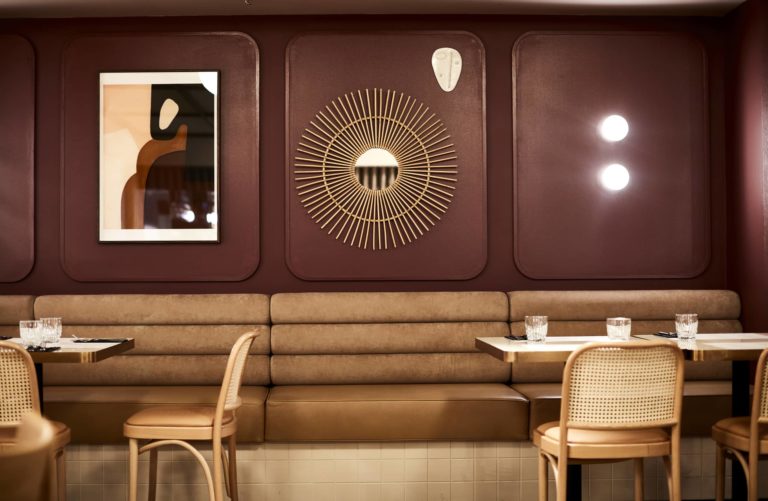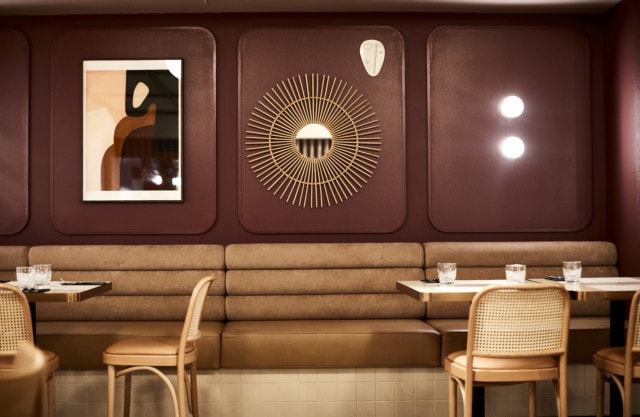 "Cucina Porto has been designed to feel like home, warm, welcoming and memorable. A place you want to come back to over and over again."
Photography: Alan Richardson