Can you believe it's only a week until the fourth 7 Vignettes? Here's the list for the next round…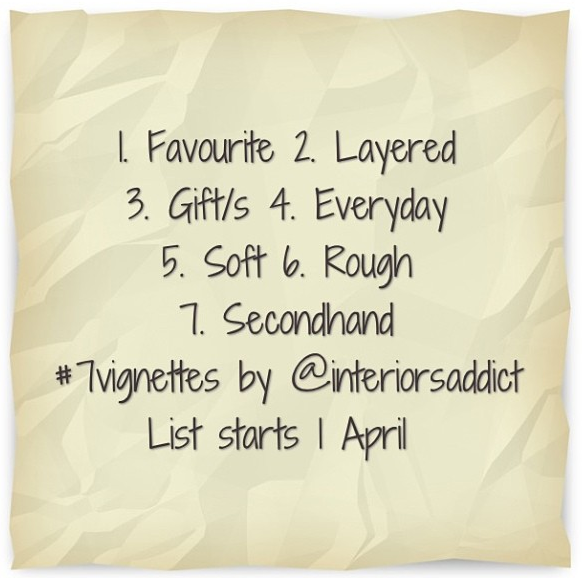 We're really lucky to have Dinosaur Designs' Louise Olsen as our guest judge this time. We also have two great prizes in the form of $200 gift vouchers from gorgeous online stores: Cabin & Castle and Zohi Interiors.
As ever, make sure you use the hashtag #7vignettes on all your photos and tag me (@interiorsaddict) and the guest judge (@louise_olsen) each time. You must post all 7 by midnight on  Sunday 7 April, even if you do them all on the last day, it doesn't matter!
If you have any questions, please ask them in the comments below. The countdown is ON! See you on Instagram…