Buying, renovating or building a home can be an overwhelming prospect and often the only person who can truly help is an architect. However unfortunately, not everyone has access to one, nor can they afford one; so the next best thing? www.askanarchitect.com.au, the new free online portal launched by the Australian Institute of Architects.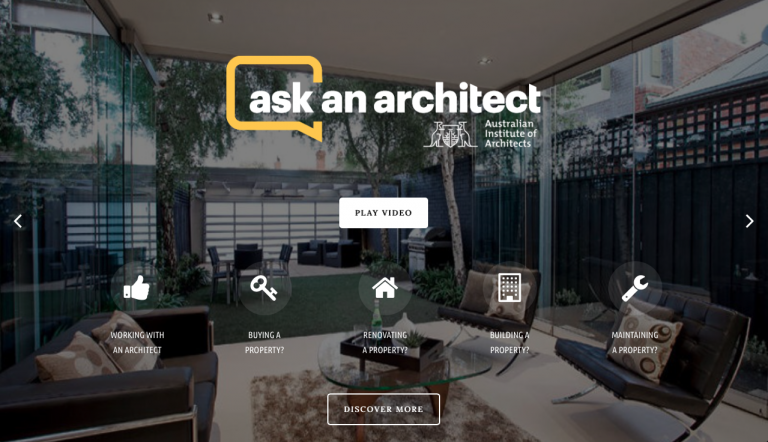 A place for consumers to see real stories, gather inspiration, ask questions, participate in webinars, discover events and engage with an architect, Ask an Architect is there to help whether you're looking to buy, build, renovate or maintain a home.
If you're buying, the site can guide you through home inspection tips, renovation advice, pre-purchase questions and other options. For builders or renovators, a handy cost guide lets you gain an indicative cost on a range of maintenance and re-building tasks, such as restumping. Or put your renovation wish list into the budget calculator for an indication of how much your project might cost.
There is also a range of affordable new fixed priced services to help consumers take that first step engaging an architect. These include ArchiInspect fixed price home inspection services and ArchiDesign, an introductory design feasibility service including floor plans and cost indications to help bring your dream home project to life.
Ask an Architect also includes a handy online question and answer service, relevant upcoming events, the Find an Architect directory of professional architects, a gallery for inspiration and Pinterest tools to help you start scrapbooking ideas.
Visit Ask an Architect here.