From copper to brass and bronze, metallics will continue their reign into spring but with more of an aged, worn-in feel, says former Reno Rumble judge and E&S ambassador Romy Alwill. "Metallics can instantly brighten up a kitchen or living area that needs a much needed edge this season for a cost effective and quick renovation. As a build on the industrial trend we've seen in kitchens, we're seeing a surge of interest around luxurious bathroom finishes, especially with aged metals such as antique bronzes and different types of brass," says stylist Romy, who thinks the look will be popular for everything from doors and handles to cupboards and joinery.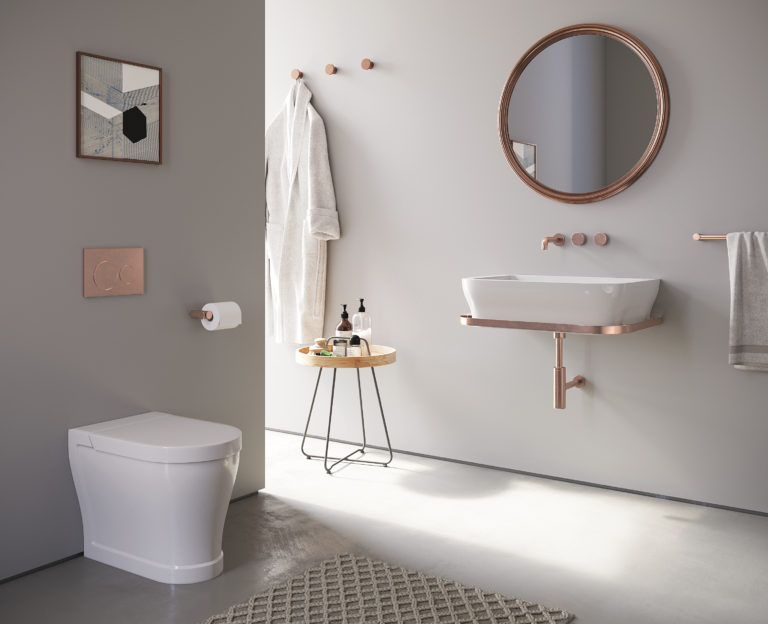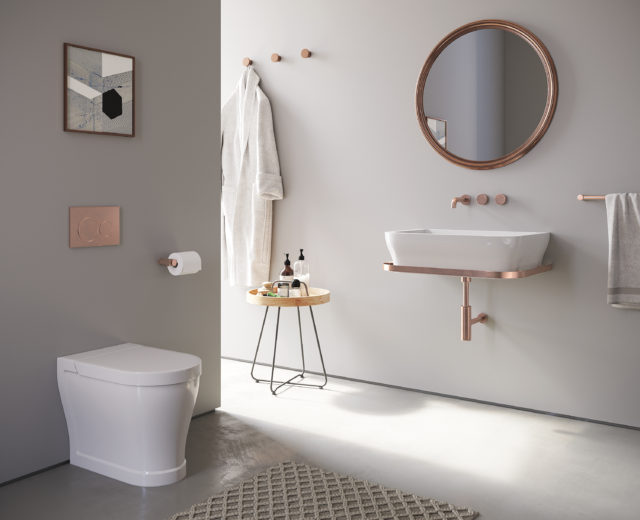 And with dark cabinetry a strong look at present, metallic accents are the perfect complement. "Darker kitchens are definitely becoming more popular and people are looking to balance really good quality cabinetry with metallics on doors, handles and by putting small details on the front of the cupboards to customise the look and feel. Small updates, as we all know, can make such a difference and are very cost effective," says Romy.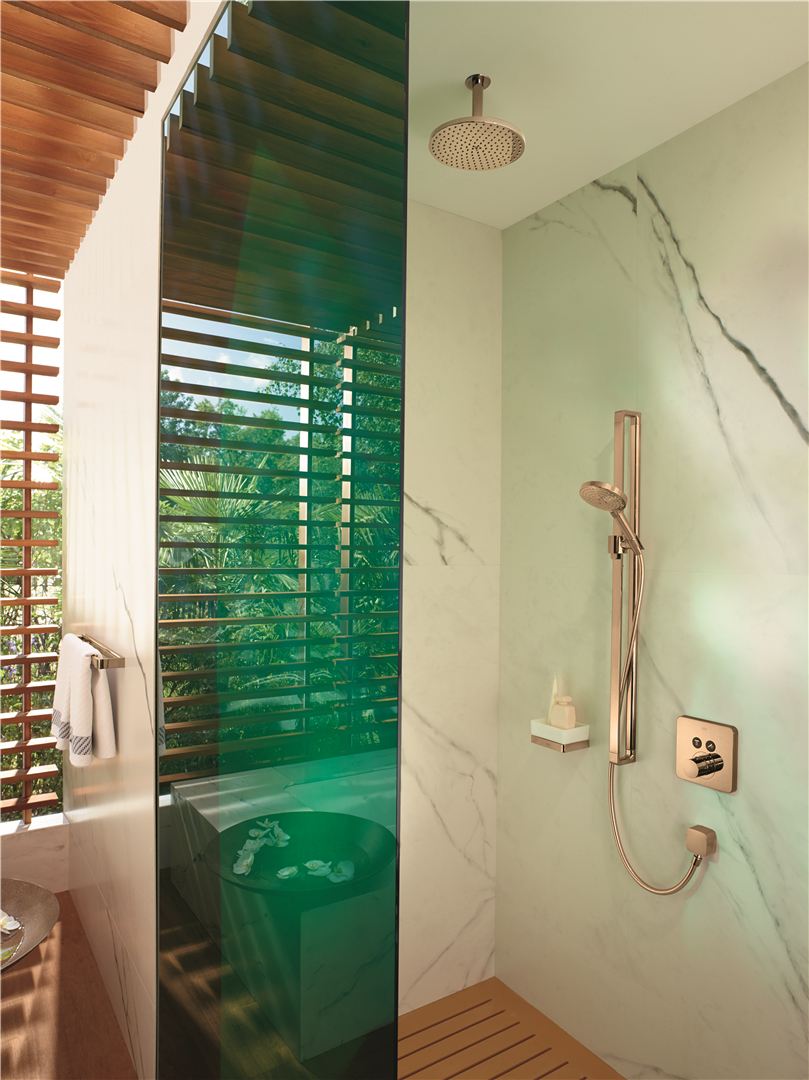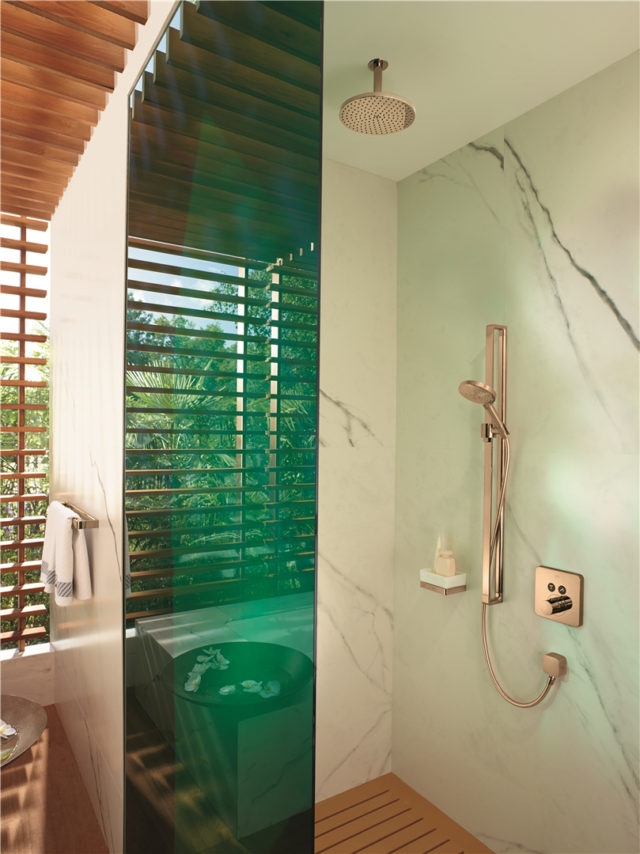 And it's a look that isn't limited to the kitchen, with the bathroom fair game too. "Ultimately, everyone is looking for something customisable that will make their bathroom or kitchen really stand out. Customisable elements such as organic looking tiles, or imperfect finishes are rising in popularity, as they deliver a really different look and metallics work in much the same way."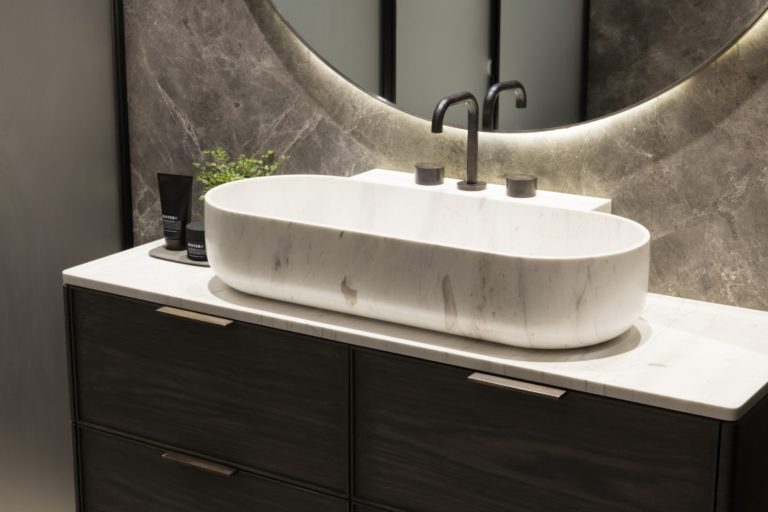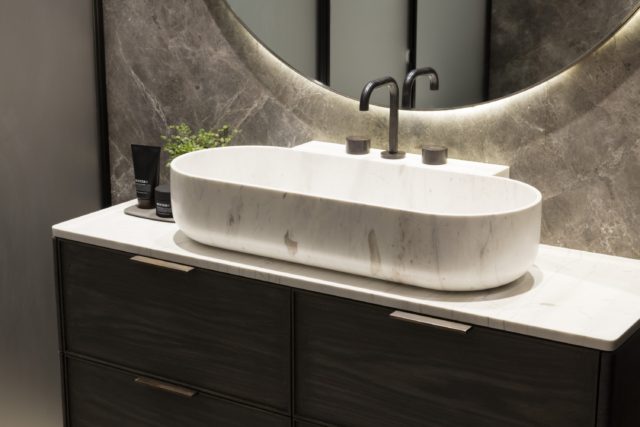 The trend will also be seen in tapware with chrome and metallic mixers and taps very much on-trend. "A quality mixer in a bold colour can completely transform a kitchen or bathroom. In the kitchen, a pull-out mixer in an unusual tone or shape can become a talking point when entertaining guests. Installing a bold colour in the bathroom can also can inject much needed colour into this space," says Romy.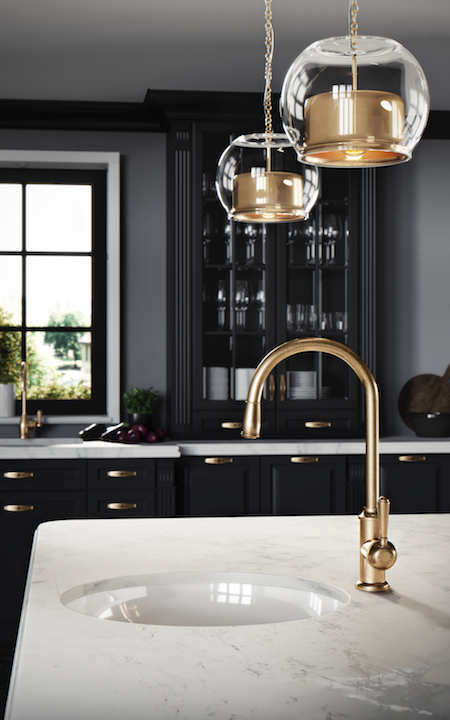 Shop online.