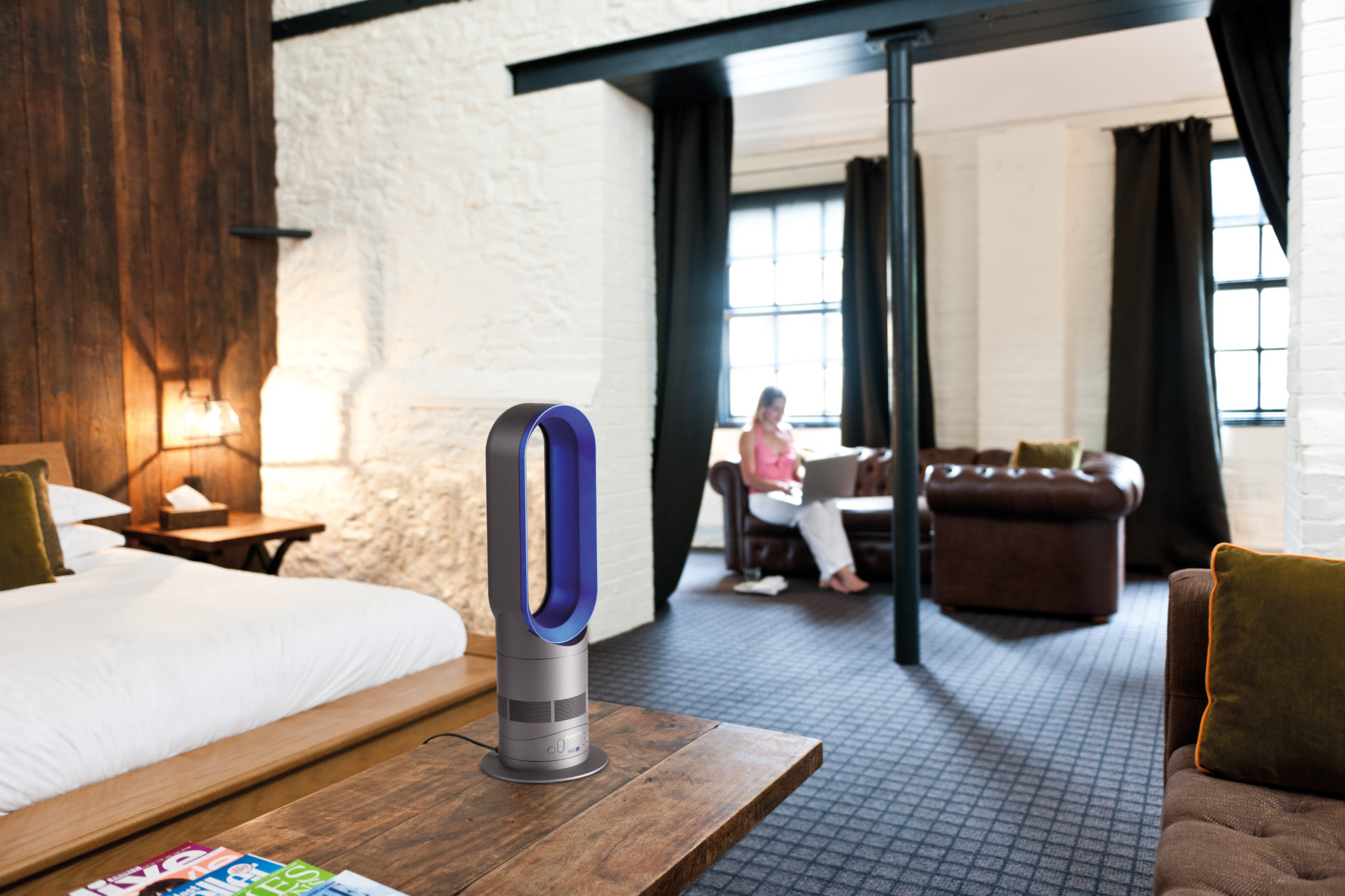 The new Dyson Hot + Cool fan heater is the fastest way to heat or cool your room evenly year round. Let's face it, many dust-gathering fans and bulky heaters are UGLY. This, like all things Dyson, is altogether more streamlined and aesthetically pleasing (especially the white version).
It can be set between 1 and 37 degrees to heat a room. When it hits the desired temperature, it monitors the room temperature by measuring the surrounding air. If a drop is detected, the heater turns back on to maintain the set temperature. Clever eh? James Dyson says: "Other fan heaters rely on inefficient motors or dust friendly grills. As the heat rises, you're left with a partially heated room, and a worrying burning smell. Dyson engineers have developed a heater that produces no smell and heats the whole room."
It took a team of 22 engineers – including experts in thermo dynamics and fluid mechanics – over three years researching, developing and testing Dyson's patented Air Multiplier technology for its application in a heater. And that's why it costs $549.
I have a soft spot for Dyson having grown up down the road from its original factory in Wiltshire, England, where I attended the launch of its washing machine 12 years ago. I'm sure this product will be altogether more successful!