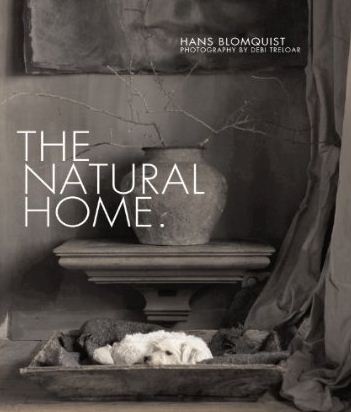 This book arrived from Random House last week and I've had my nose in it ever since. The photography and styling are stunning.
I've never really been one for a natural, earthy palette in my own home but I really admire it when done well, and European stylist Hans Blomquist is (pardon the pun) a natural.  Inside Out's Glen Proebstel is also a master at it and this book reminded me very much of his style.
There's plenty of practical advice in this book on creating displays using things from nature and treasured, quirky pieces. Blomquist, of course, makes it sound easy.
While doing the muted tones natural thing as well as him or Proesbstel might be a tad optimistic, this book is a great starting point or indeed just another hardback full of interiors porn for the coffee table.
The Natural Home, Hans Blomquist (photography by Debi Treloar), Random House Australia.