By Suzanne Acteson
I was very lucky to have the opportunity to attend the recent Maison et Object trade show in Paris, that takes place twice a year. It was always a dream as an Australian business, but never a reality as it was difficult to justify the cost.
I'm now living in south-west France, and couldn't let the opportunity to attend pass me by, especially to spend a kid-free weekend in Paris. What a dream!
The show is an enormous production, with eight halls full of gorgeous creations from all over the world. Representing a range of international brands, the show is attended by people from all over the world, looking for the latest trends, designers and colour inspirations.
As a believer in simple modern design and living, the show didn't disappoint but also threw lots of opposing trends and style in my face. I love a clean look, warm Scandinavian design but also love colour, textures and pattern. I was certainly able to find lots to my liking, but there was also lots of gold, bold design, dark colours and big floral that hasn't always been my thing. I love how it made me question the designs and open my mind to new looks and colours.
It's difficult in a show this size and with such an array of designers and product categories, to walk away with a single style vision or vein of inspiration. What I did walk away with was a brain (and camera) full of natural settings, beautiful pendant lights, inspiring use of texture and tone. Here's my wrap-up and some things to watch, that will hopefully find their way to Australia later this year.
Colour
I saw a huge amount of blush pink throughout the show and a fair few blush Reeboks to match. The blush wasn't just isolated to cute kids set ups, but used in living room couches, furniture and even bathrooms.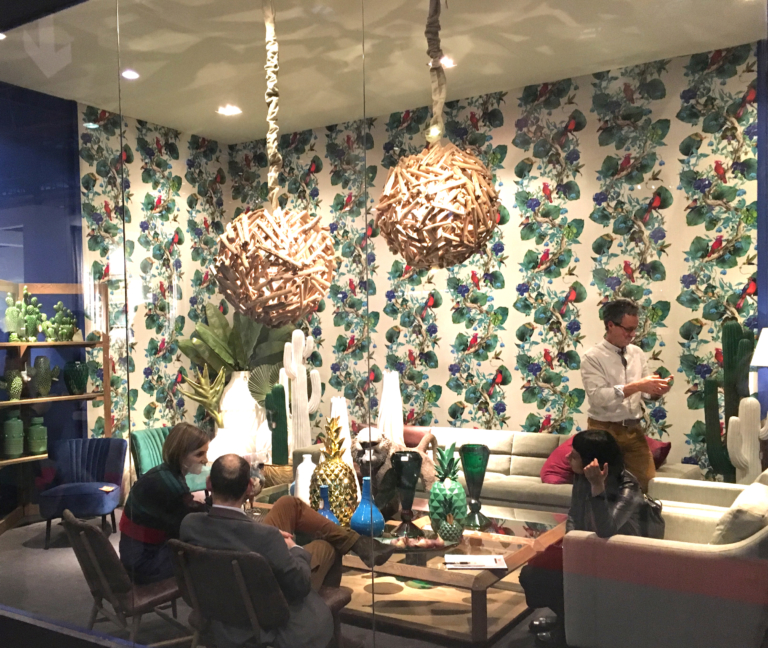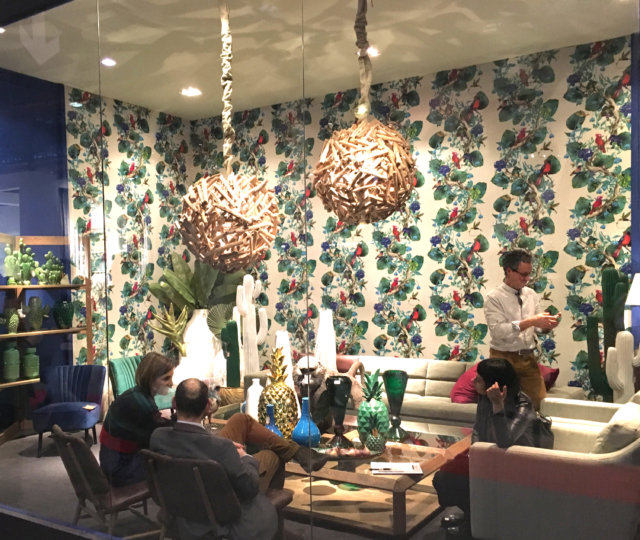 The use of the pastel palette continued through muted tones of blue and violet, and lots of sage green.
Tropical
Maybe my eye was drawn to it everywhere I went, but the tropical theme was around almost every corner. Beautiful green tropical leaves printed on wallpaper, notepads, cushions adorn many booths and fill my senses. I imagined myself nestling into one of their cosy couches and people-watching the day away. Unfortunately, not possible at this show as there was ground to cover!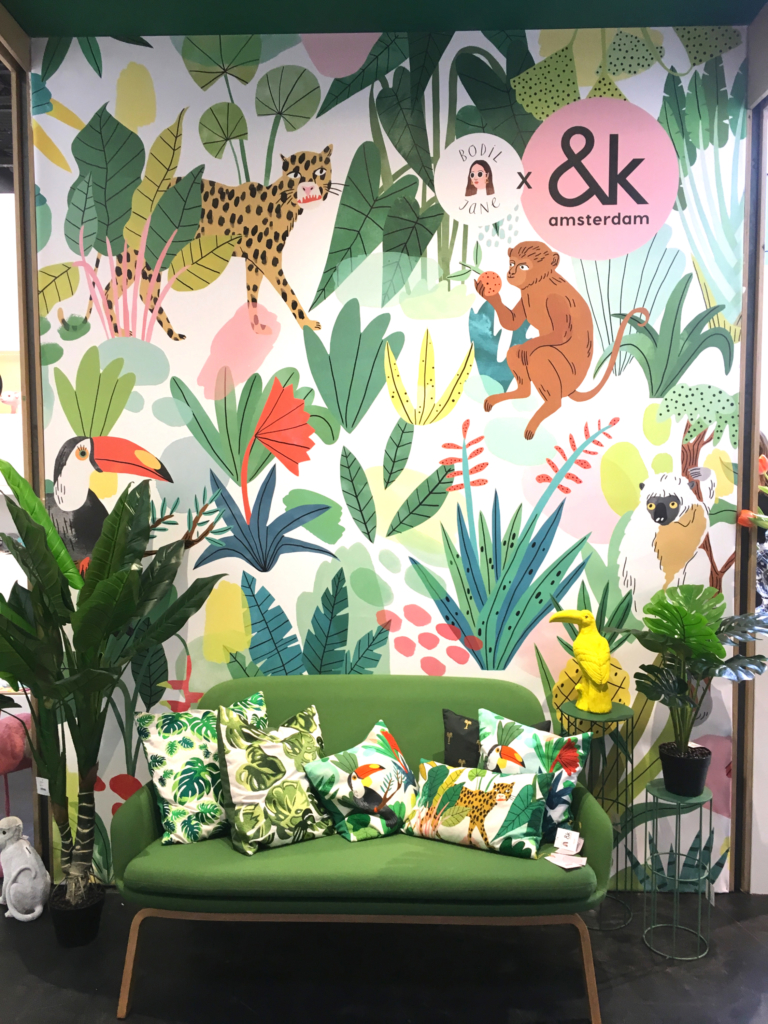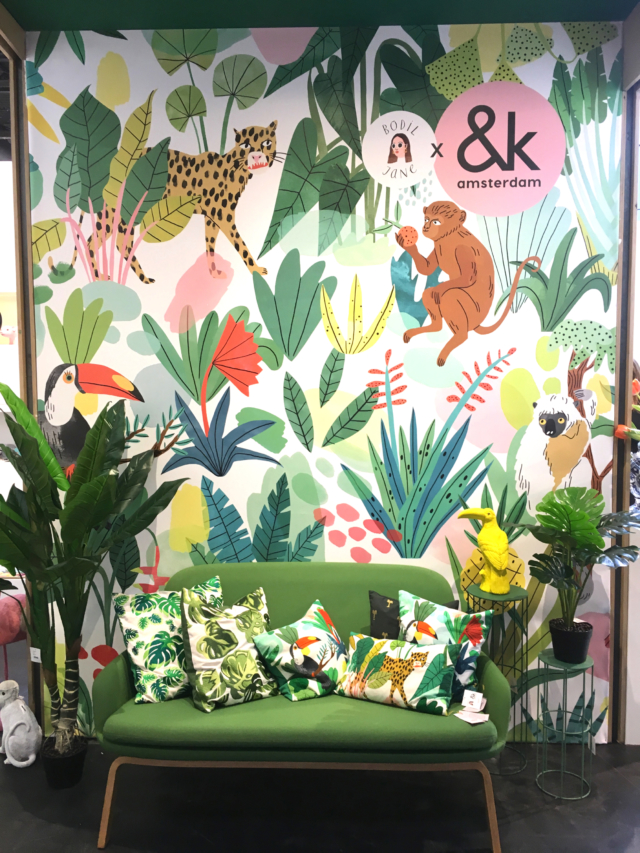 To compliment the beautiful tropical green inspiration, furniture made of cane, wicker and natural coloured wood was everywhere. It hung as huge pendant lights, sat as comfy chairs and held glasses of wine under glass-topped tables. The peaceful, earthy style didn't come across as too boho for the average consumer and blended nicely with the modern decor. I had visions of new renovations and big cane pendant lights in my future home! One can dream of another renovation.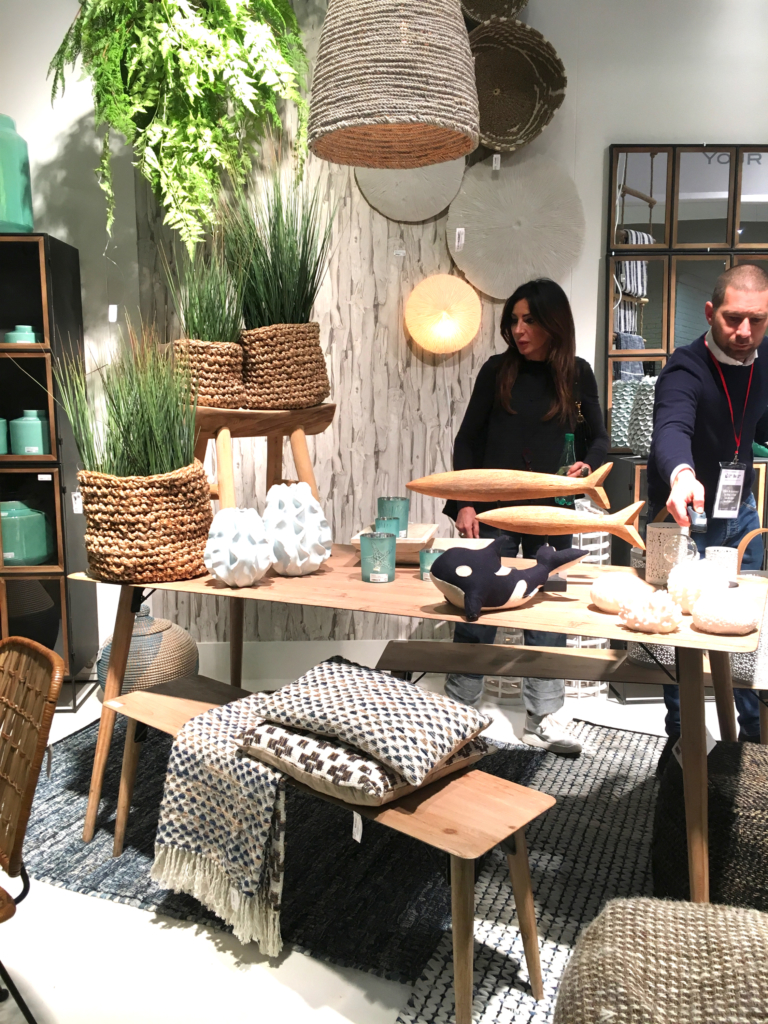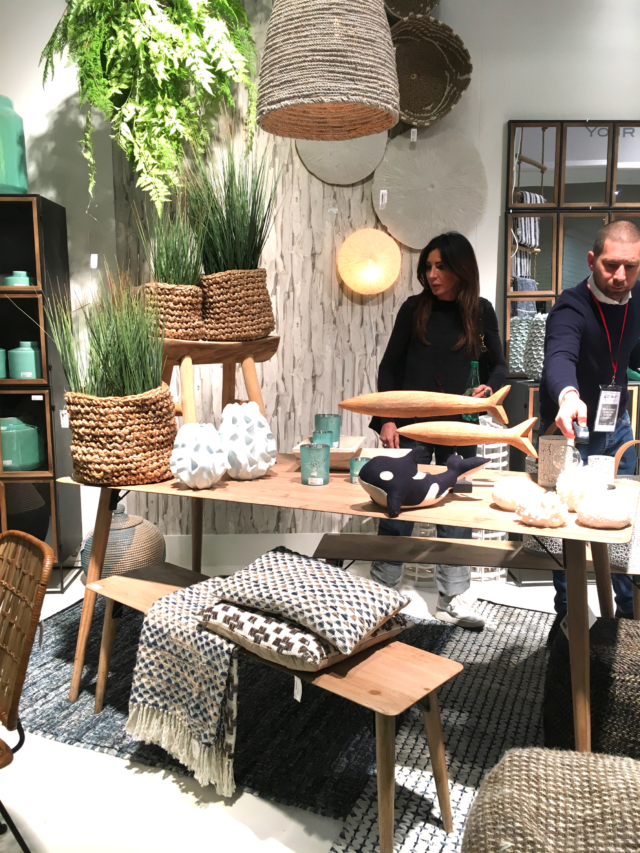 Products with meaning
The consumerism and material nature of these shows is pretty in-your-face. As an advocate of paring down and buying quality over quantity, I was overjoyed to find quite a few brands thinking about the next generation. Brands were touting the credentials of eco-friendly materials, products that gave back, integrating communities where they were made and thought about their footprint.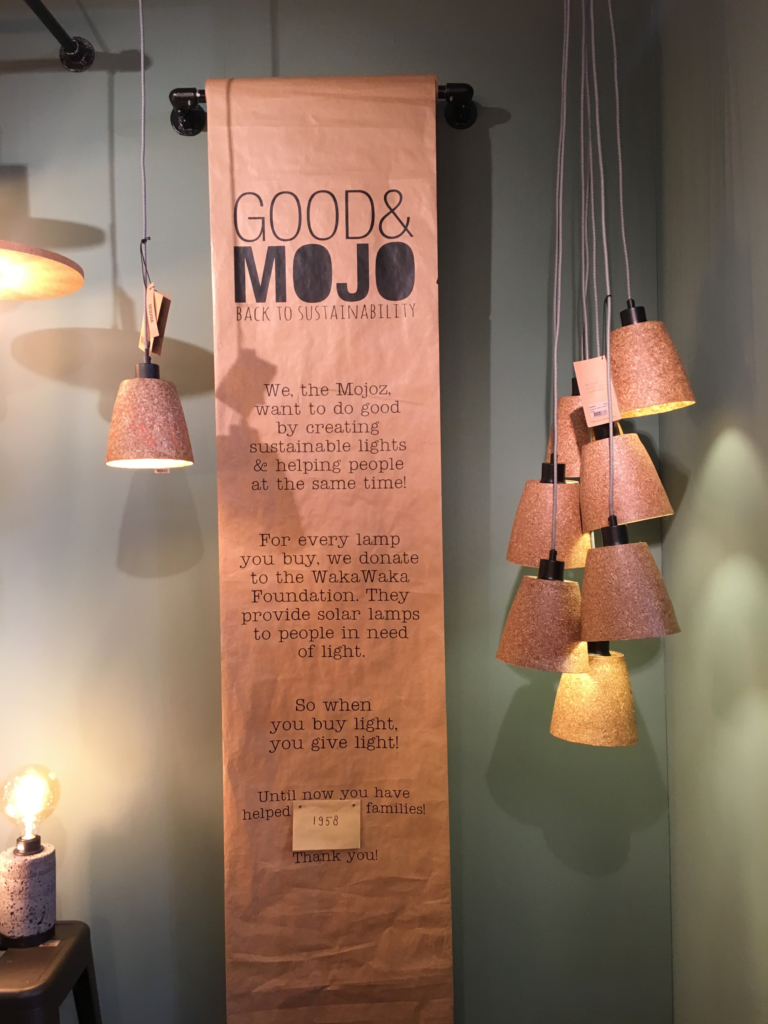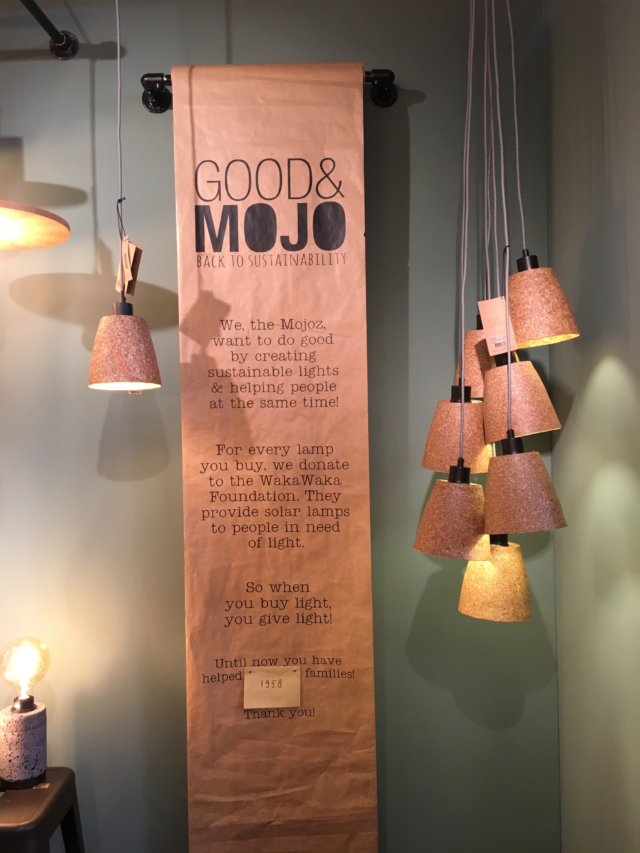 Innovation
I walked through a slightly 'Brave New World' section of the show, where amazing innovations in design and manufacturing were on display. A glorious shimmering chandelier caught my eye and as I drew closer to it and the crowds around it, I realised the chandelier was made of toothbrushes! Of course, a toothpaste that didn't require toothpaste — I swished a bit of water around my mouth and voila, clean teeth! However the Now! Design for living section moved quickly from toothbrushes to gorgeously moulded furniture, beautiful chairs, customisable toys and even beautiful decorative whiteboards for the home.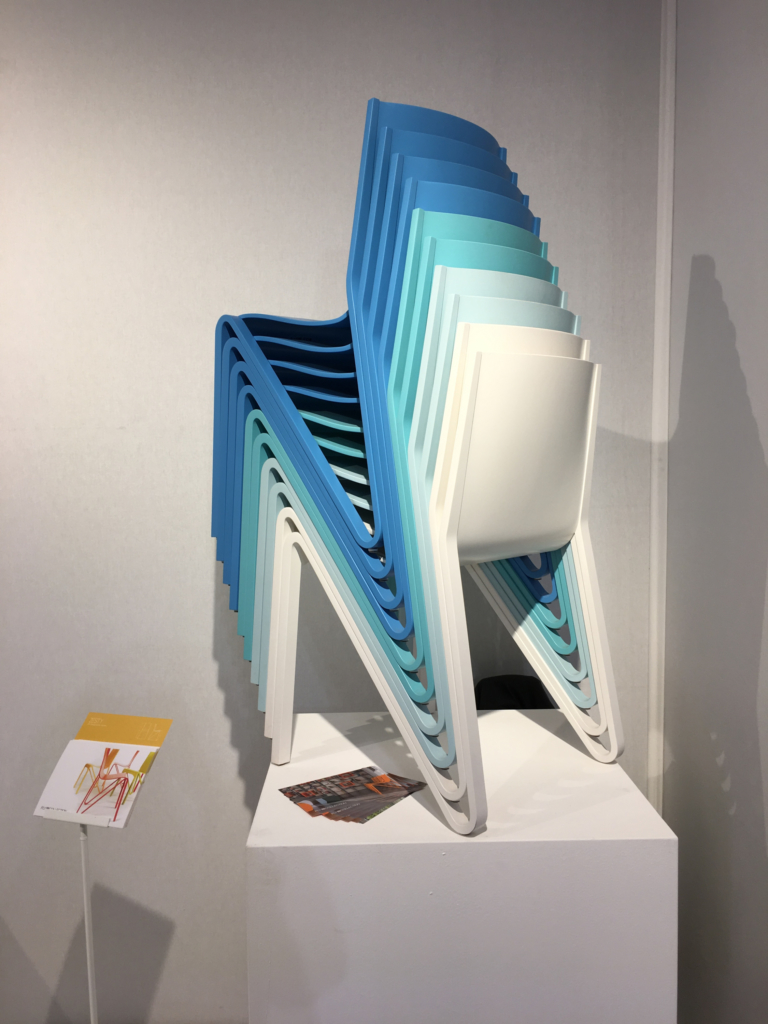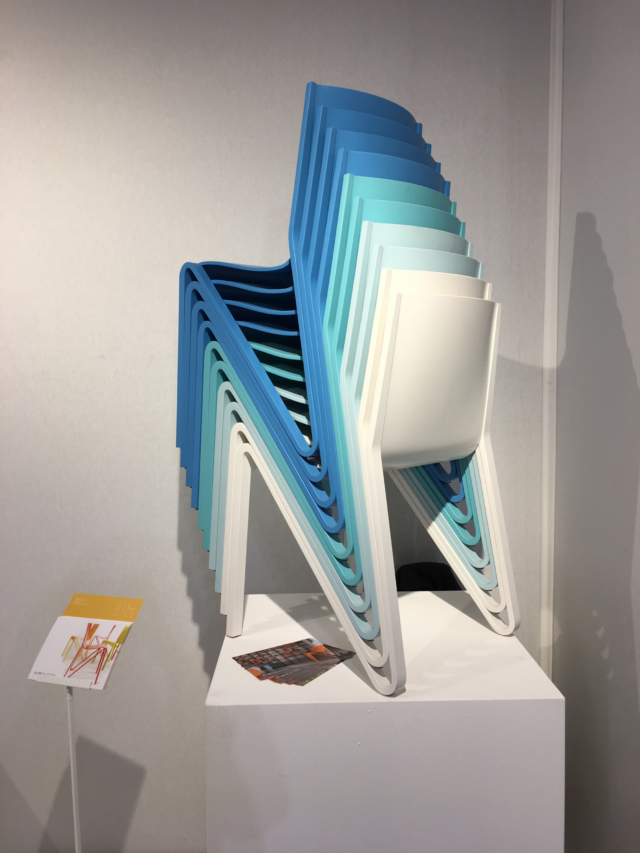 All in all, I was in awe and so impressed with the clever designers and makers showing off their wares. I loved speaking with the passionate people behind the brands and watching them sell their wares. I can't wait to see the influences from the show make their way to Australia and for the distributors in Australia to show some of the same ranges at the various shows around Australia this year.
–After 11 years working in advertising and most recently in an executive role in Melbourne, Suzanne Acteson left Adland in 2014 to start her long-planned vision, Habitots. Over the past 3 years, Suzanne has built the Habitots brand to be a much-loved destination for mums and kids around Melbourne & Australia. More recently, Suzanne and her family decided to make another leap, to live and breath the philosophy of Habitots with a travel adventure to France for 1-to-2 years.