Sponsored by Luxaflex Window Fashions
Softshades are becoming an increasingly popular window furnishing option among Australians. Softshades are considered one of the most premium fashionable window covering solutions. The soft vanes create an ambience that makes it easy to relax and unwind, and because they come in a myriad of colours and fabrics, they are designed to colour co-ordinate to any home's style or complete a stunning interior design project.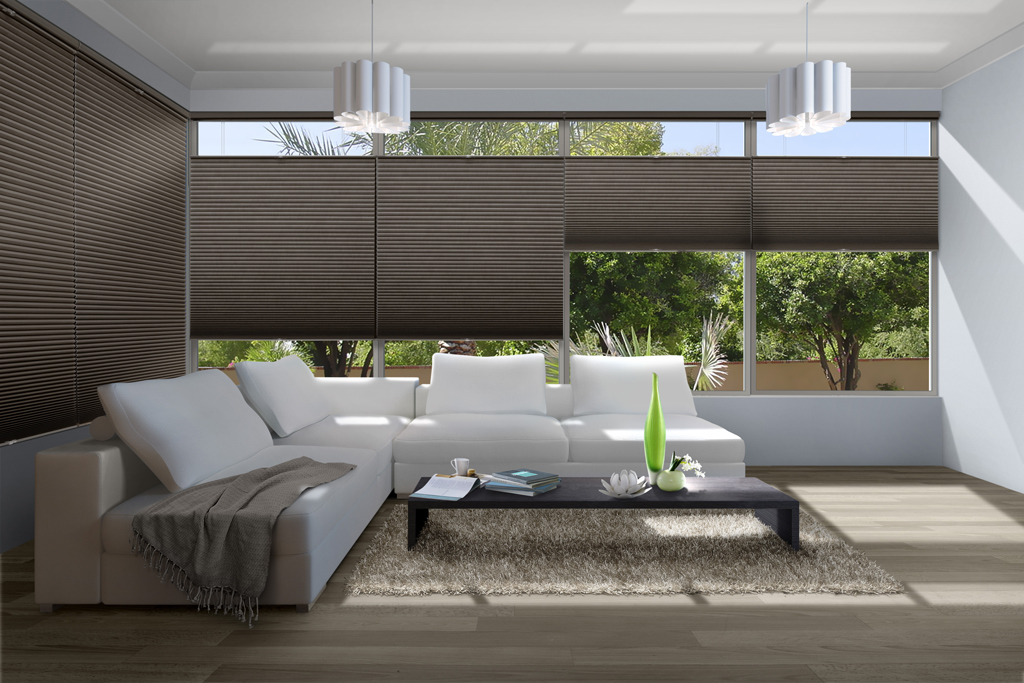 I caught up with Wendell Colson, who made his interior design dreams into a reality. The American inventor behind the exclusive Luxaflex Softshades range divulged how he got started in window fashions.
"I was renovating a beautiful old Victorian mansion in the late 1970's with my wife. It had fantastic bay windows facing south, which allowed sun in to help with the cold winters during the day, but behind which we froze at night.
"One night, as I was shivering in bed, the wind billowing the curtains, a double curtain came together in a regular folding pattern, capturing air between those folds in a honeycomb-like configuration. I thought if we put this together horizontally you would have a highly energy-efficient treatment because air would literally be trapped in the honeycomb cells. At the time, heavy draperies were out of style, but pleated shades were a hot new category. So I turned my idea 90 degrees, and made that double-pleated drapery into a honeycomb shade!"
This lead to a small business selling honeycomb shades. The president of window furnishings company Hunter Douglas USA was so impressed with this innovation that he bought the business, and in 1985 refined the honeycomb prototype to create Duette Shades, which launched in Australia in 1987.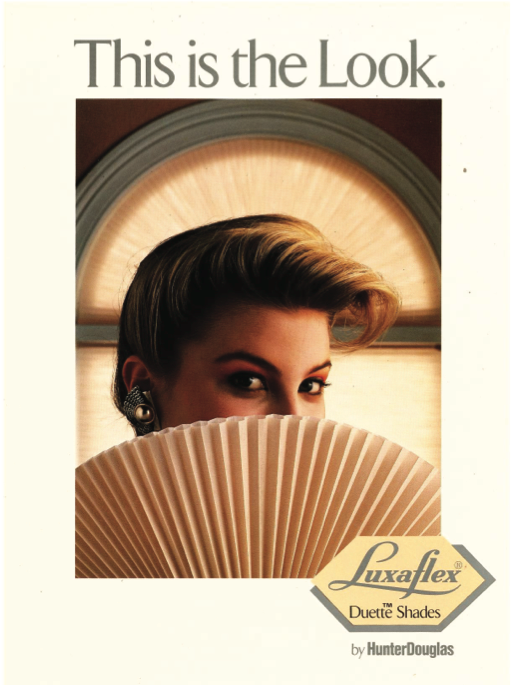 Wendell has continued his involvement with the development of insulated shades over the years, keeping more cool air inside the house in summer, and warm air inside during the cooler months. But how exactly have softshades evolved over time? "I actually came up with one of my best designs sketching on a napkin. A brilliant marketing person kept asking us to make a Duette Shade with light control like a Venetian blind. I had a creative new textile chemist working with me to develop the new Duette fabrics and styles. We got stuck together on the tarmac on a business flight. Those were the good old days when if that happened they just served you free drinks to keep everyone happy. We were happy and content, and started to debate why the tilt action did not work with Duette. Suddenly, there was this lightbulb moment, and we started sketching on the cocktail napkins! In autumn of 1994, the product was launched to the Australian market as Silhouette Shadings."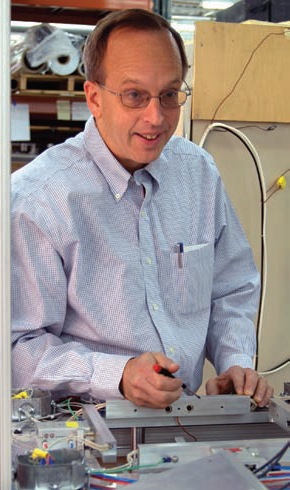 This fascinating story goes to show that the window fashions we hang in our homes have been developed by real people with real homes and real problems in mind! With everyone's power bill a constant worry, I love the energy-efficiency of the exclusive Duette Shades from Luxaflex Window Fashions, but I also love the fact that they were developed by a smart inventor who continues to remain ahead of the game!