I always love kitchen week on The Block! I've got to say I didn't fall in love with any of the kitchens overall, rather I liked elements of each of them. I'm sure I've been much more impressed in previous series. Do you agree?
Winning by half a point were the eminently likeable Caro and Kingi with 29. Yay! Shay and Dean were clearly disappointed to have taken a gamble on swapping their floorplan and overcoming so many hurdles and not taken home the prize with 28.5. Last week's winners Luke and Ebony continued to up their game, coming third with 27. Then it was fourth place and 25.5 for Whitney and Andy and a disappointing last place and 25 for Suzi and Vonni. Looks like Whitney and Andy being rather unhelpful to the Gold Coast girls during the week may have just worked out for them!
Kingi & Caro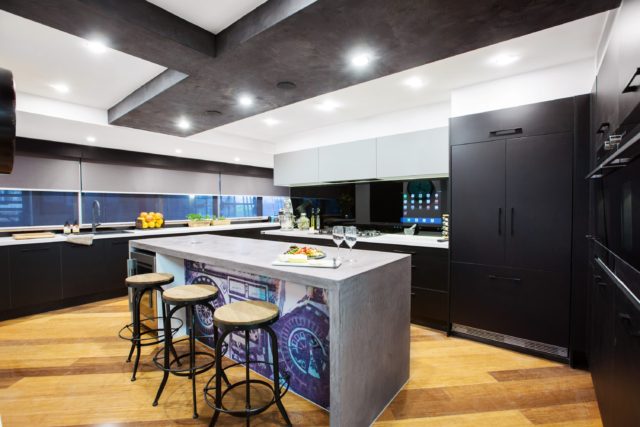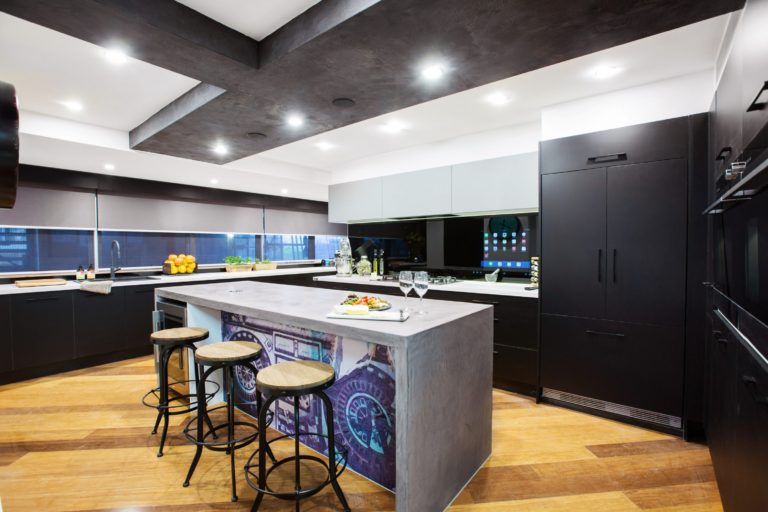 Their touchscreen splashback certainly impressed with Romy Alwill (replacing Darren Palmer this week) saying she'd love one and Shaynna agreeing "that's hot."
When the second dishwasher and sink were revealed in the butler's pantry, Neale declared they really had thought of everything.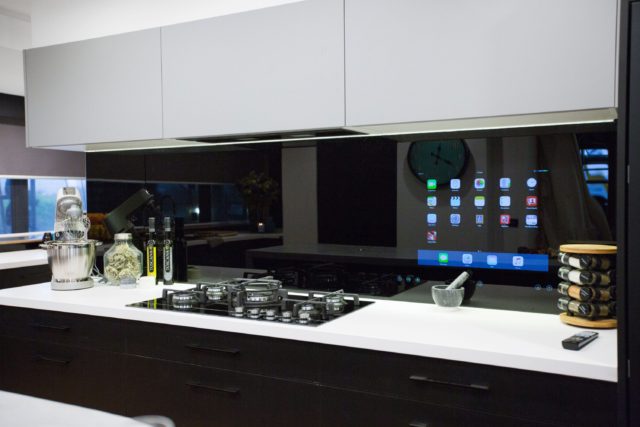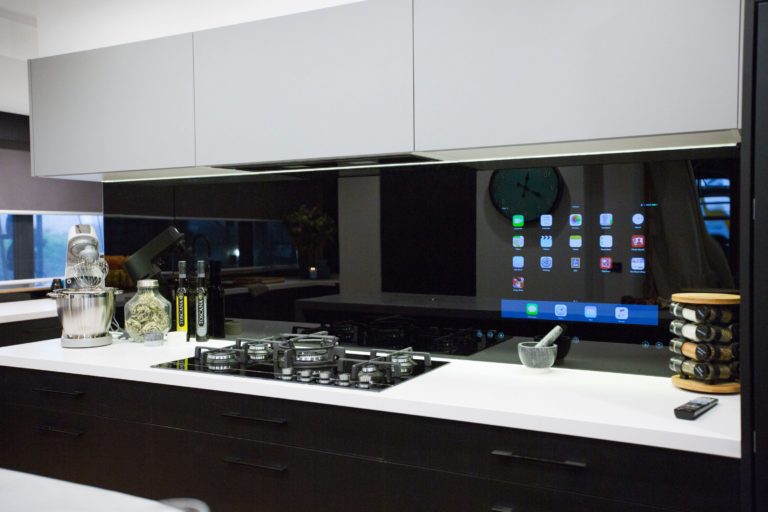 Shaynna and Neale disagreed over the popup powerpoint on the benchtop, but overall it was good news, with Romy calling it the perfect modern apartment kitchen and Neale saying it felt like the hero of the apartment.
Shaynna sealed the deal, saying it was hot, sexy, sophisticated and very hard to beat. And, as it turns out, she was right, eh?!
Our pick to buy: marble pinch pots | marble serving board | touchscreen splashback
Whitney & Andy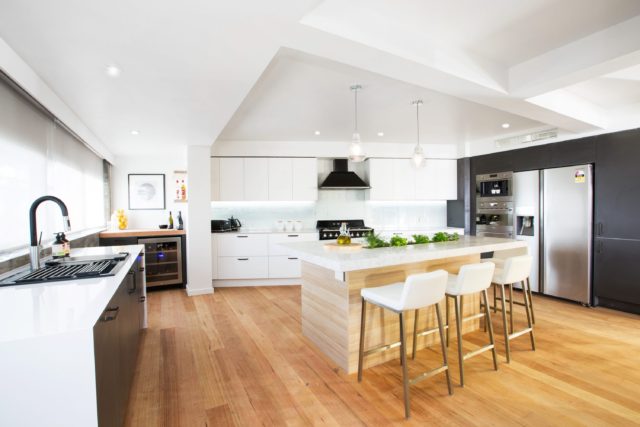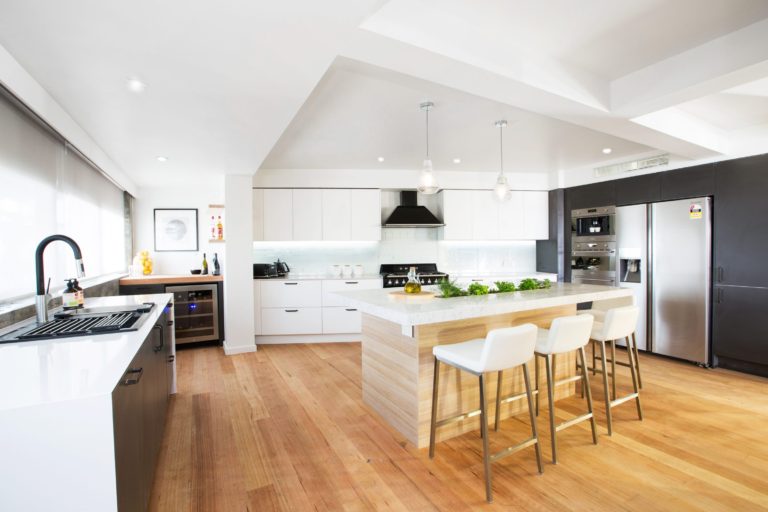 There were positives and negatives for this one. It started well with the judges loving its fresh look and Shaynna saying it had the sophistication level they were going for in the master bedroom. Neale thought the exposed brick behind glass looked great. After that however, it all went a bit downhill.
Romy picked up the inconsistency with details, like the retro stove jarring with the other more modern appliances. Shaynna didn't like the dead space "dancefloor" and Romy was perplexed by the dead spaces either side of the bench.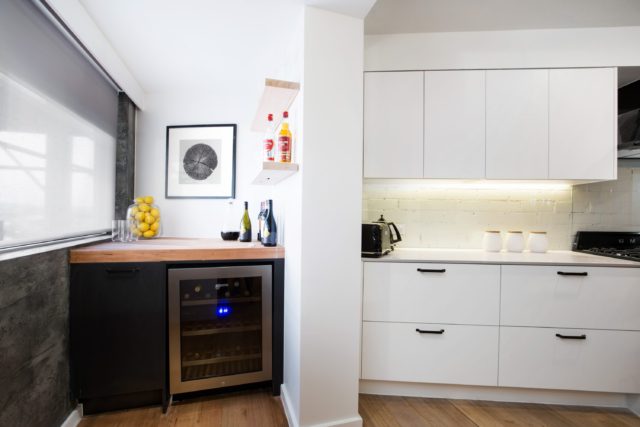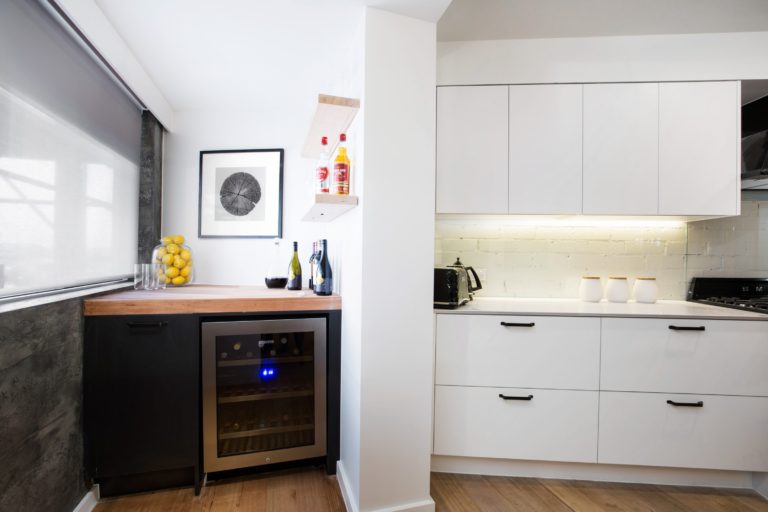 Neale agreed it was visually quite negative and felt like it was waiting for something to be installed. And Shaynna found the herb garden a bit something and nothing. Neale did conclude however that it was their strongest room to date and if they brought the others up to this standard they would do really well.
Our pick to buy: Velletri stools | pendant lights
Suzi & Vonni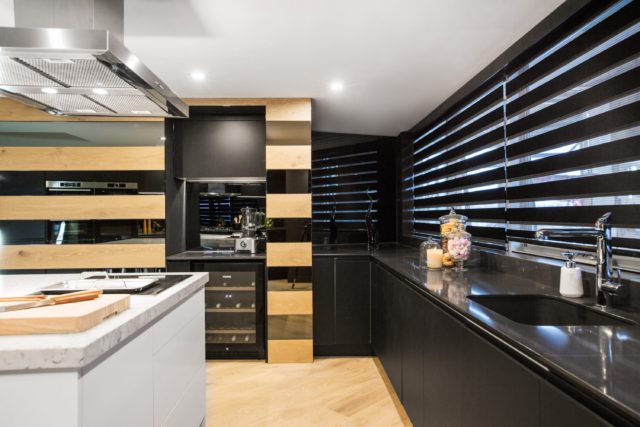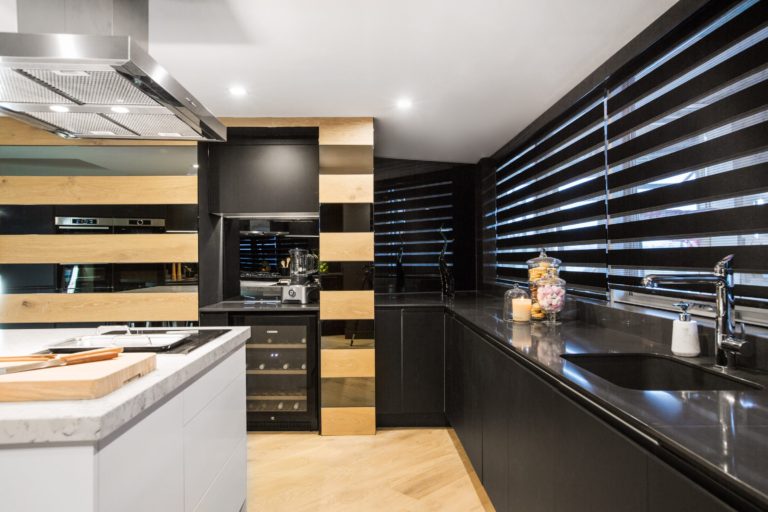 These two were clearly very confident about their kitchen but ended up coming last. Their statement teppanyaki bench however got mixed reviews from the judges. Their tight budget saw them swap Christian Cole stools for replica Tolix from Aldi but nobody seemed too bothered!
First impressions were good. Shaynna loved it and said it was a great entertainer's kitchen. She loved the idea of cooking in the centre with people sitting around. Romy agreed and said it had better proportions than the other kitchens.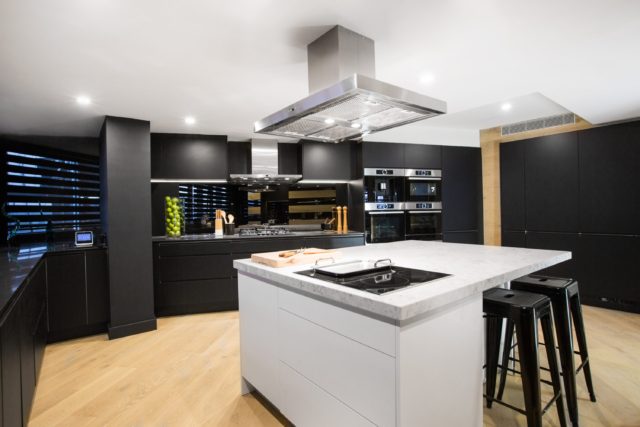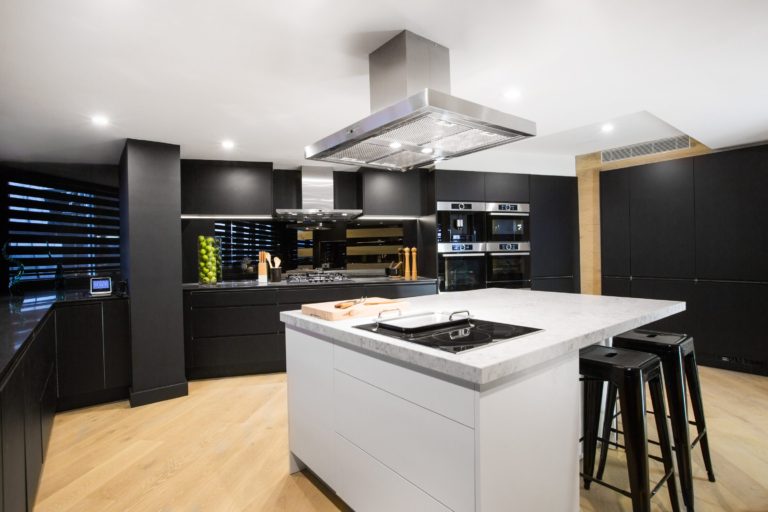 Romy didn't like the two rangehoods though and Neale started to realise he wasn't a fan of all the black. "A lot of people will walk in and think this is an amazing kitchen, but for me it's about the connect emotionally and I don't want to sit in this one. It's not warm and appealing, it's relentlessly black. Nothing makes me feel particularly good about being in here."
Our pick to buy: Aspar handwash | candle
Luke & Ebony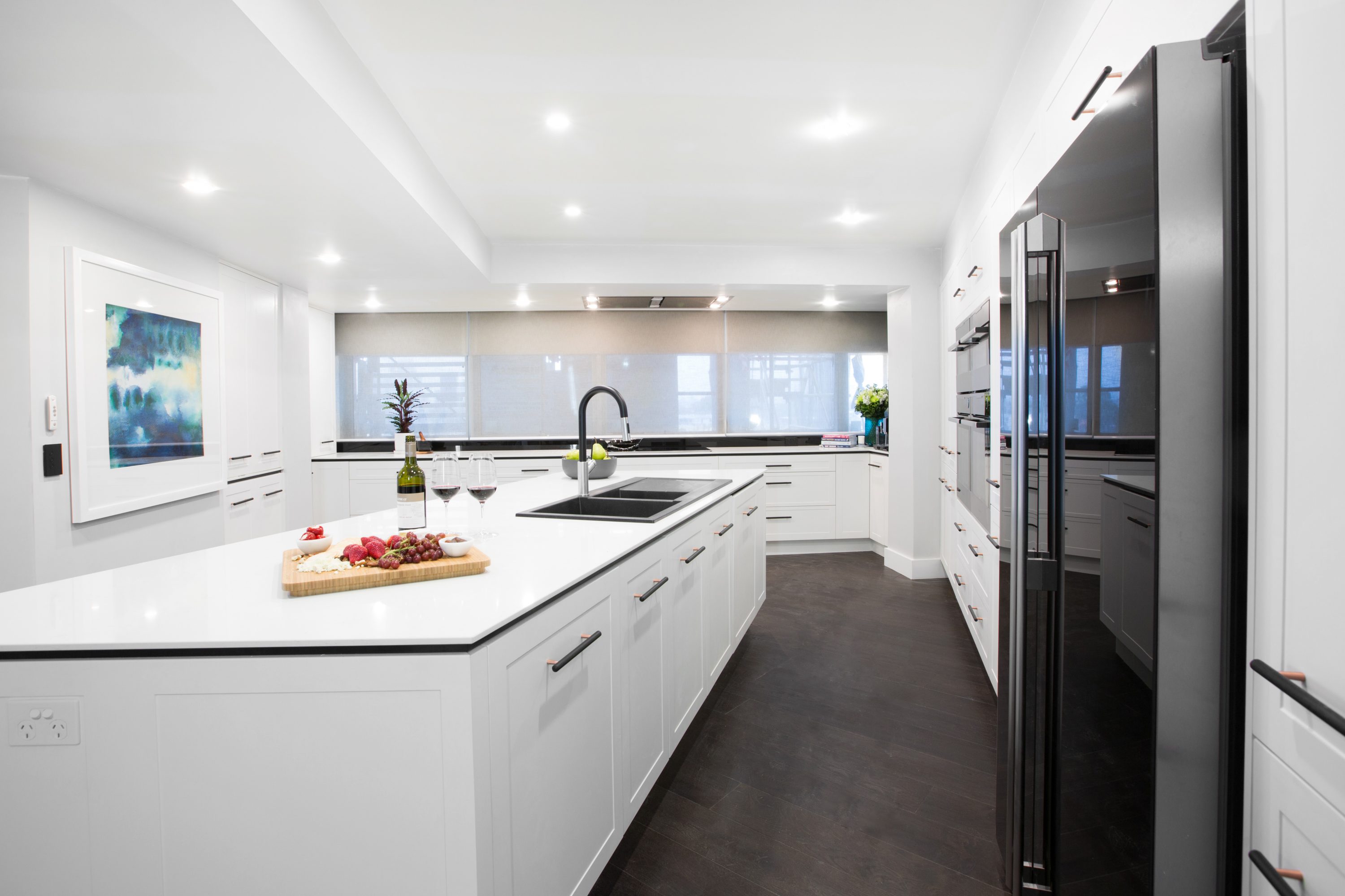 After their first win last week, things were looking up for the second chance siblings and this week brought more positive comments. Shaynna said the kitchen felt bright, light and good. Neale said the brother and sister had really hit their stride and he liked it a lot.
Romy said the detail was beautiful, giving it the soul missing in Suzi and Vonni's kitchen.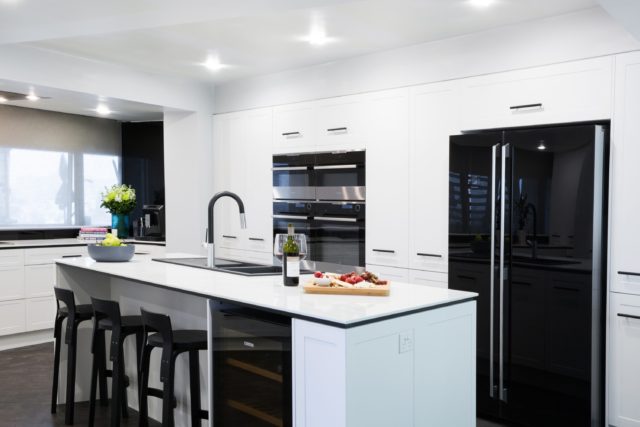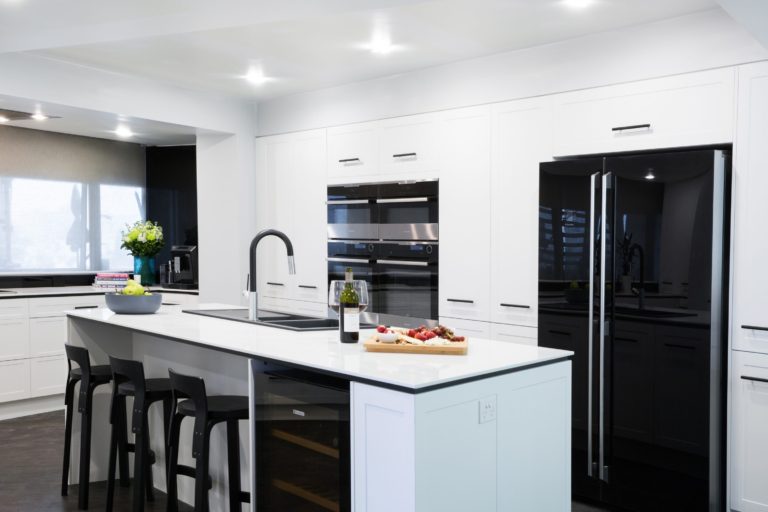 Shaynna was "disturbed" by the sink and thought it took up valuable bench space. And nobody really got the second small sink and its disproportionately huge tap!
Neale did say thought that it was going to be the most liveable and luxurious space.
Our pick to buy: Brass flowerpot | wooden butter knife
Shay & Dean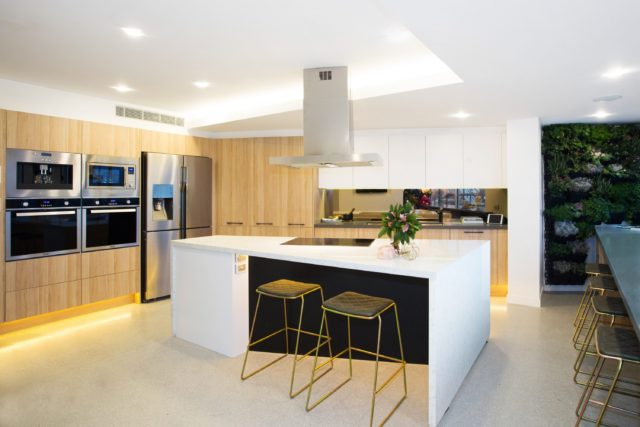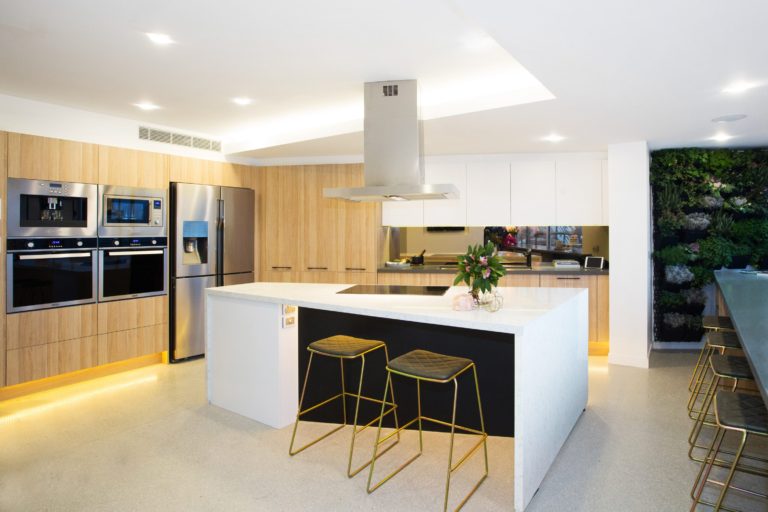 After their huge gamble of swapping the living room and kitchen, you couldn't help but feel bad for these two when they came second by just half a point! The view from the window was indeed a showstopper and all the judges loved it and agreed they'd made a great decision, especially when they saw the pantry they had achieved by cutting into their study space.
Shaynna called it a knockout and said the bench seating against the window was the star. Neale said it really deserved the term wow factor. "I actually really love it in this position," Shaynna said. "People will instantly see themselves living in this space." Neale said people were sure to fall in love with it and that the styling was superb.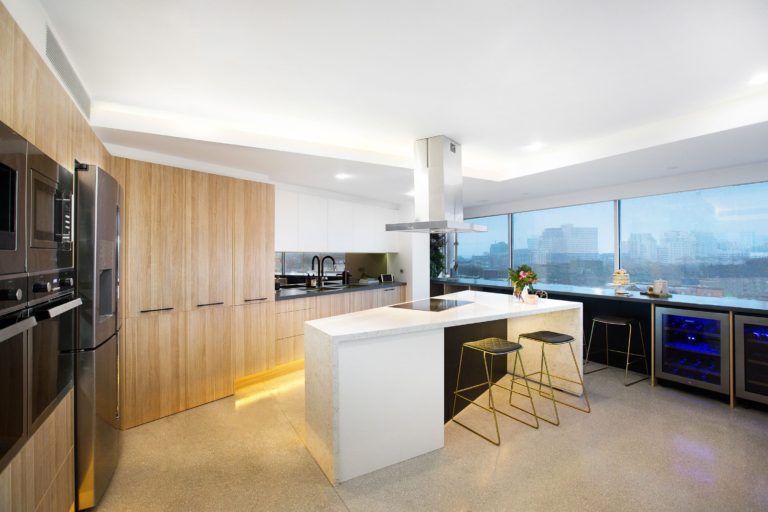 It wasn't all praise though and Shaynna thought the massive dead space could have been filled with a much bigger bench. Shockingly, the storage queen also said the overhead cupboard were surplus to requirements and she would have brought the mirrored splashback up to the ceiling instead.
Our pick to buy: brass plant mister | vertical garden | large copper pitcher
Which was your favourite?