From interiors to food, Mexico is the country of the moment, but these days it's less pineapple motifs and Tex-Mex and more authenticity and warmth.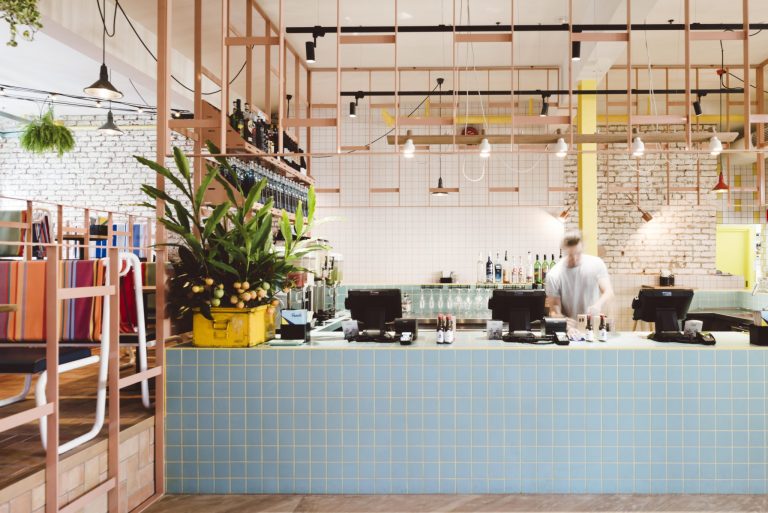 Technē Architecture + Interior Design have created an interior that meets just this brief, designing new Mexican restaurant Fonda, in Flinders Lane, Melbourne. The new location is the third to join the Fonda family (alongside Windsor and Richmond), with the restaurant featuring bold, playful colours next to graphics by Luke Henley of Wild Hen Design, emphasising the festive Mexican vibe.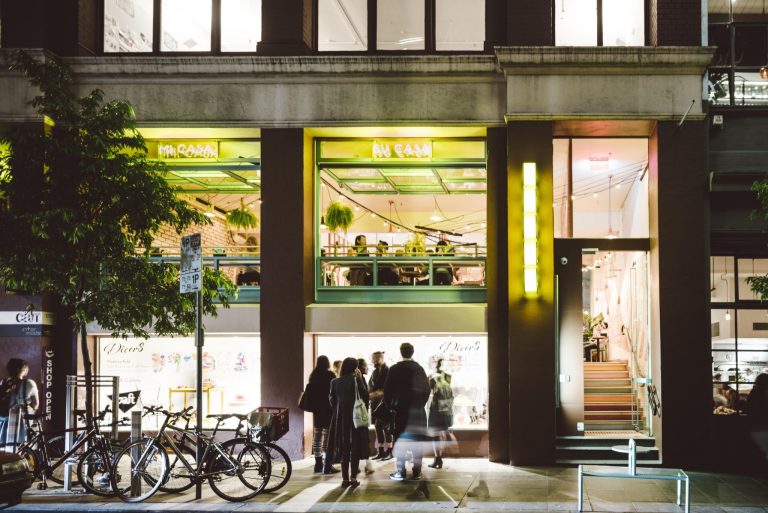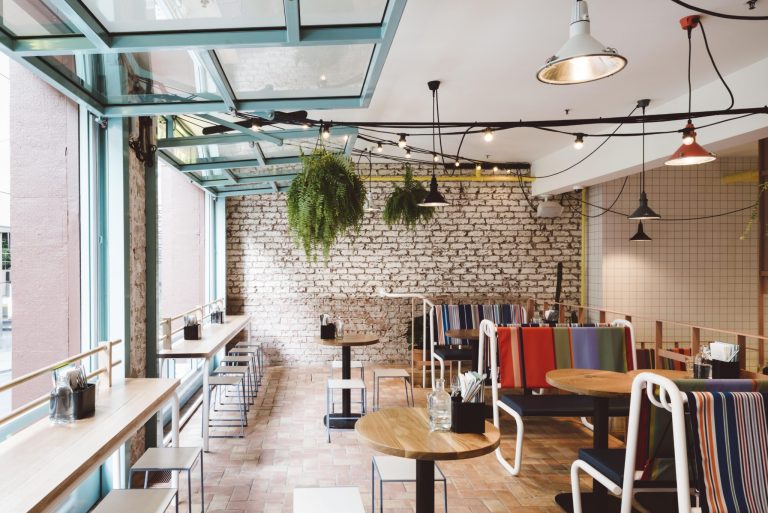 With a previous string of failed hospitality businesses in the existing space, Technē's approach was to break down the large, 400 square metre tenancy, into more intimate spaces. Through a variety of dining experiences, like custom-made booths, banquettes and tables, this intimacy has been successfully created.
There is also a focus on authenticity, with the lighting scheme reflecting the power line compositions of suburban Mexico, as well as the rectangular pattern found in the original windows on levels two and three of the heritage site, similar to vernacular Mexican patterns found in buildings.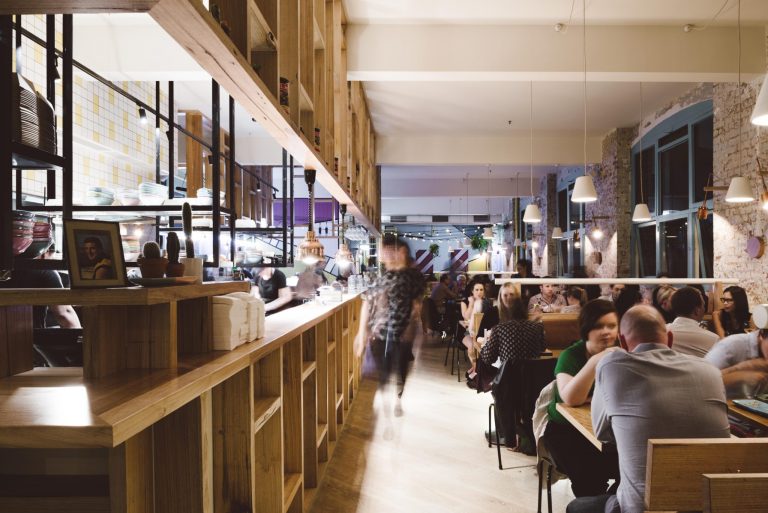 All of these components work together to enhance the feeling of being in a traditional Mexican Fonda; a Mexican home kitchen which sells food to the public. With this in mind, the end result of a casual, friendly space is a perfect match for the words behind the restaurant.