We need to do a little audience research and that means asking you lovely readers a few questions. To thank you for your time (and I promise it will take way less than a minute), one of you has the chance to win a set of three large Maison Blanche candles worth $114.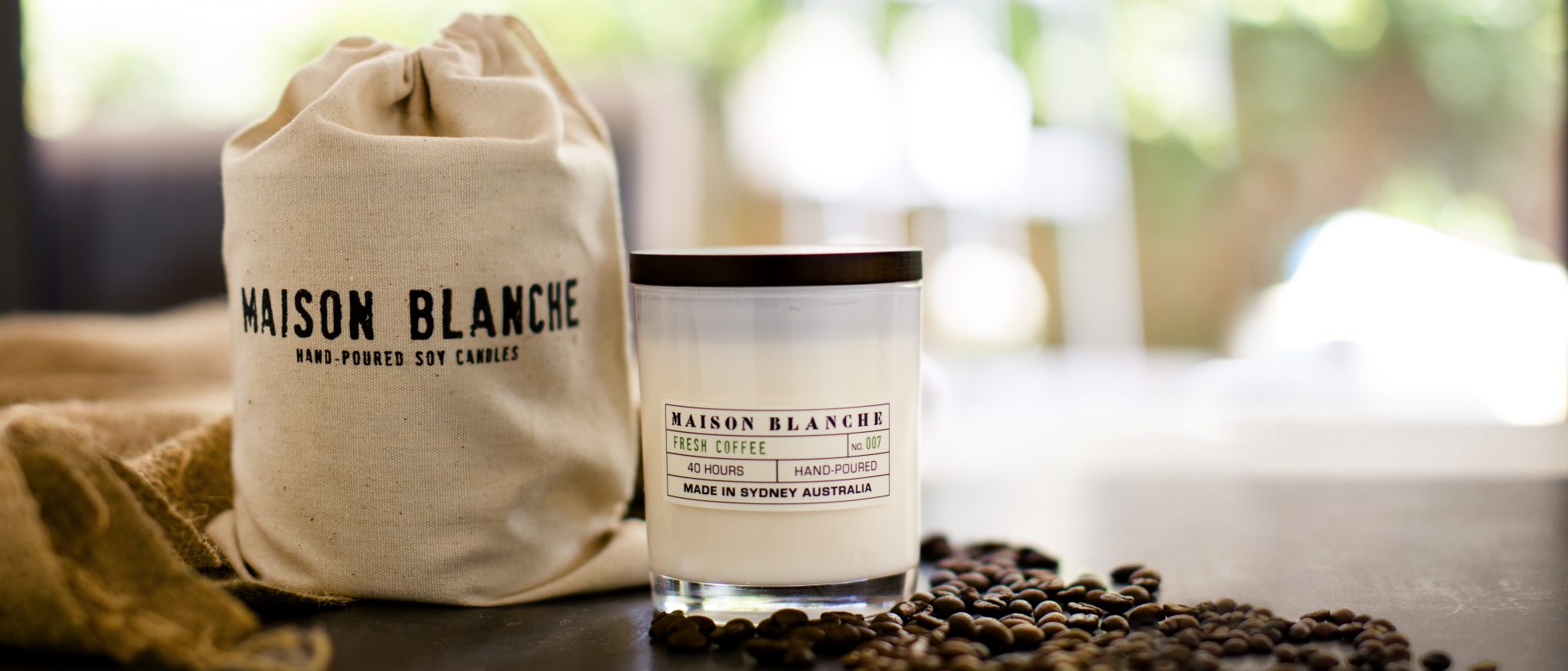 The lucky winner will get their three essential summer scents: Sweet Pea + Vanilla, Nectarine + Mint and Sweet Orange + Chilli. All you have to do is complete the online survey and give us your email address to be in the running. And no, we won't give that email address to anyone else or even add it to our own mailing list. Promise. What have you got to lose?!
This survey is now closed.
Closes midnight on Wednesday 22 October 2014.
Maison Blanche are a great local brand, based in Sydney. I love their fragrances and the candle snob in me has road tested and given the tick of approval to these beauties in terms of scent throw, cleanness of burn and packaging. Each candle is hand-poured in Sydney Australia and made from the highest quality 100% pure soy wax, with no nasty additives. They use lead and toxin-free cotton wicks to ensure a safe burn and select the best fragrance oils.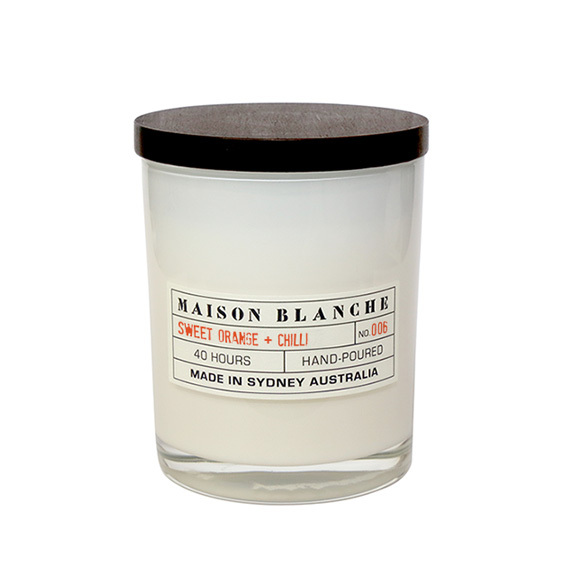 Maison Blanche are finalists in the Etsy Design Awards. Vote for them by Thursday 23 October!