Located in Glebe, in Sydney's Inner West, this 12-year-old three-bedroom townhouse got a makeover recently, with interior designer Ioanna Lennox at the helm. "The design brief was for a warm, contemporary home with touches of colour and restrained vibrancy," says Ioanna. The owners, a professional couple, also wanted to maximise the space and make everyday living more functional and enjoyable.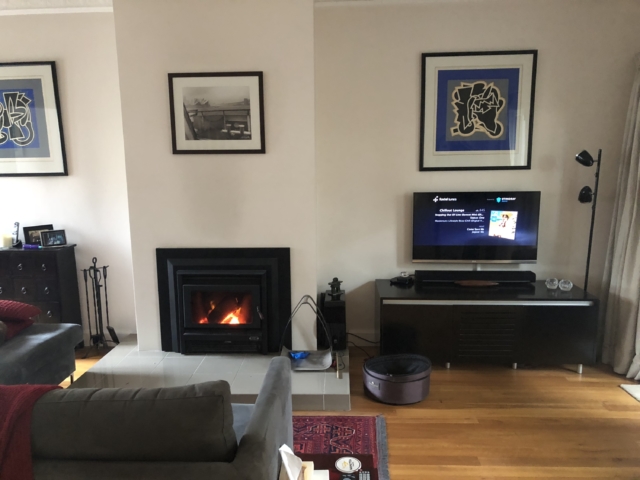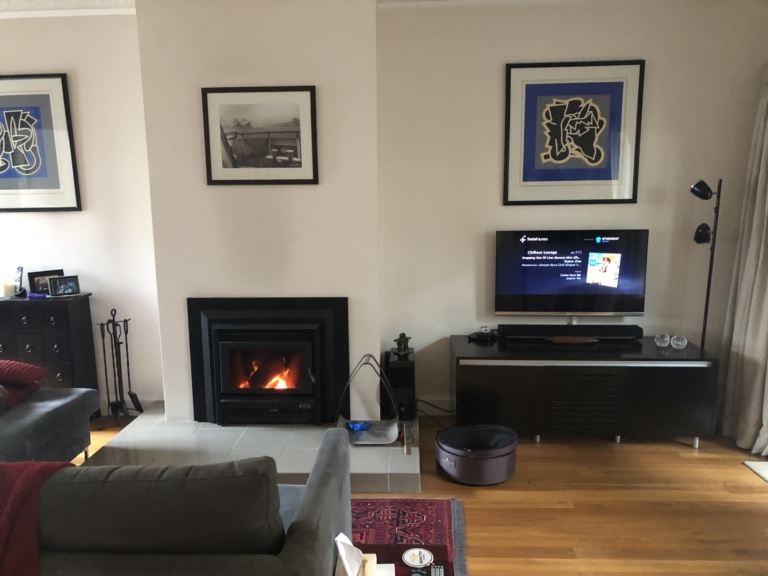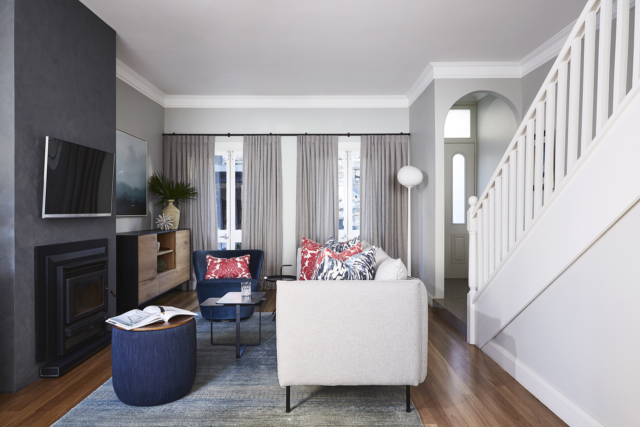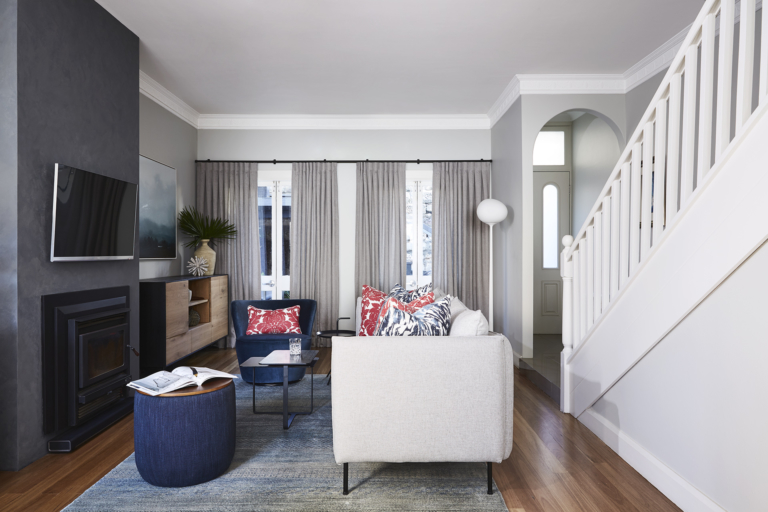 A focal point of the home, the living room was one of the first things to be overhauled; its large stepped hearth fireplace jutted out unnecessarily into the living space. "The hearth obstructed the placement of furniture and the flow around it had to be improved," says Ioanna who removed the hearth and refurbished the fireplace, rendering it in a dark textured paint; Haymes  Paint Artisan Collection in 'brushed' finish, 'Sedimentary' colour.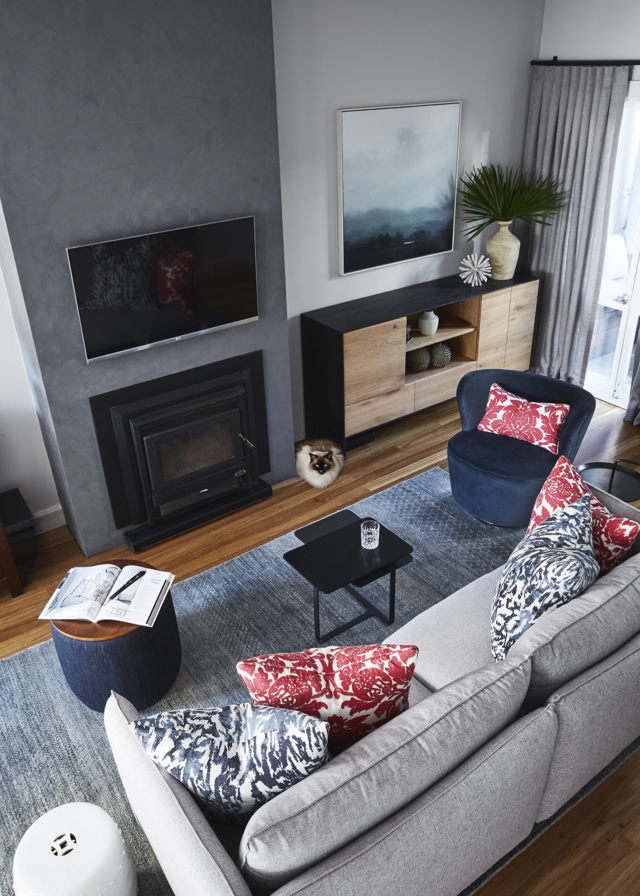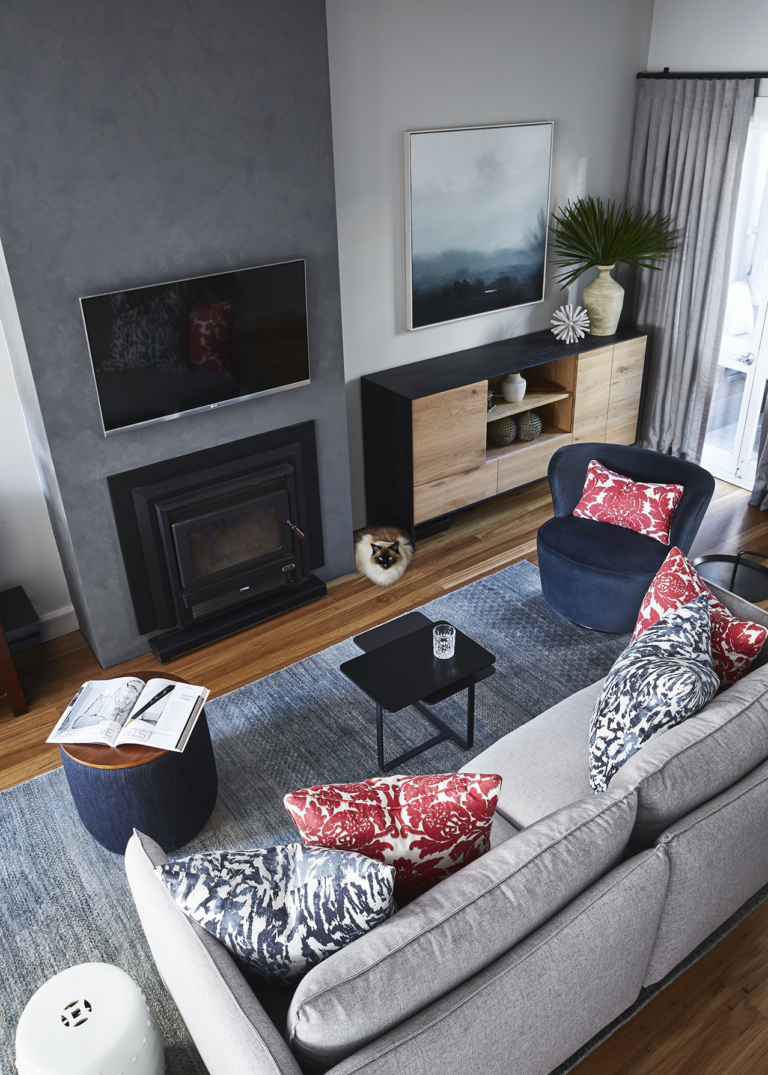 "We chose a dark charcoal colour in a matt chalky finish to disguise the TV above the fireplace and draw the eye upwards. Once the fireplace wall was painted, the room instantly felt more balanced and symmetrical," says Ioanna of the paint that has a soft, brushed-on, industrial effect.
Ioanna also helped the home's art-loving owners select an original artwork by Sokquon Tran; it now hangs in the lounge room. "A glorious cloudscape greets you as you walk into the space," says Ioanna.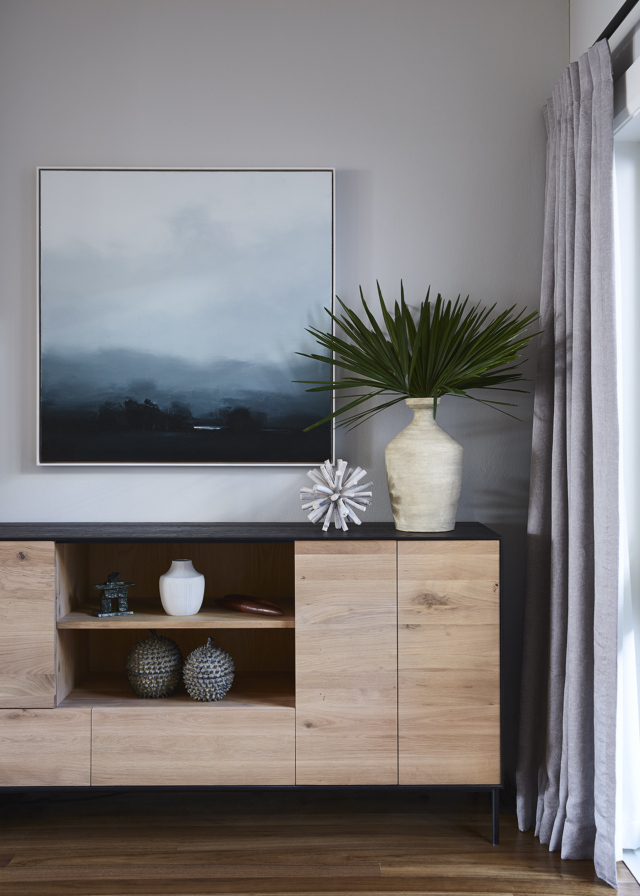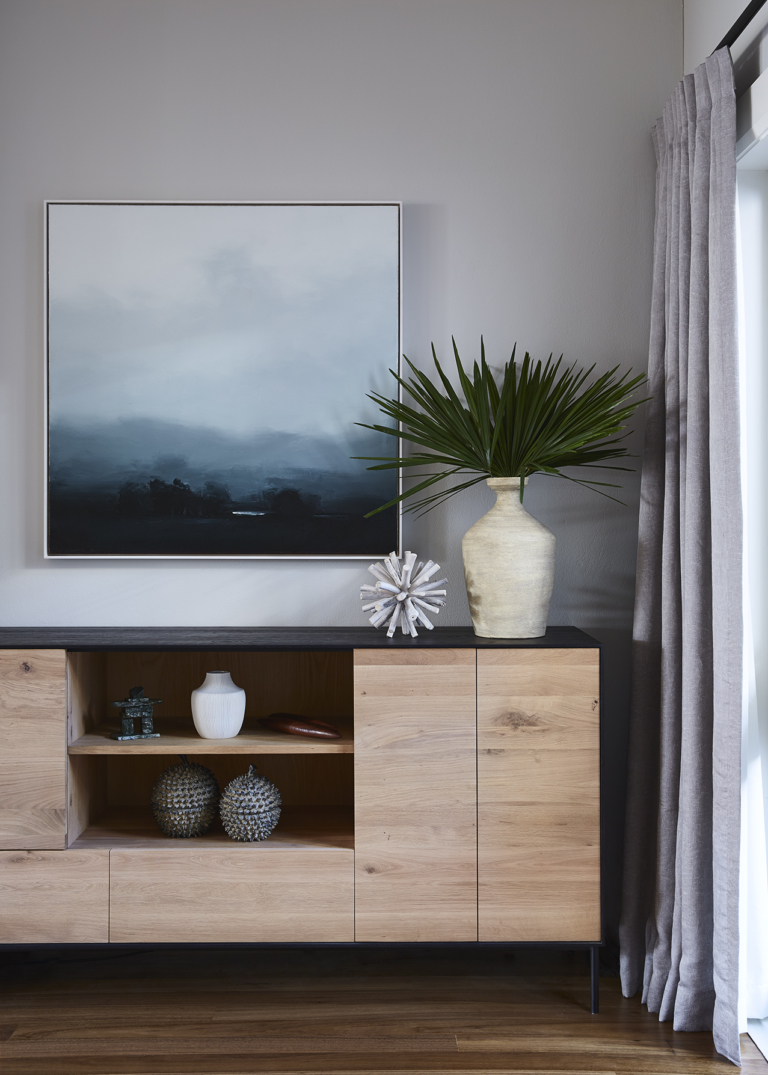 The original blackbutt timber floors were sanded and repolished and the neutral paint was freshened up throughout the entire home too.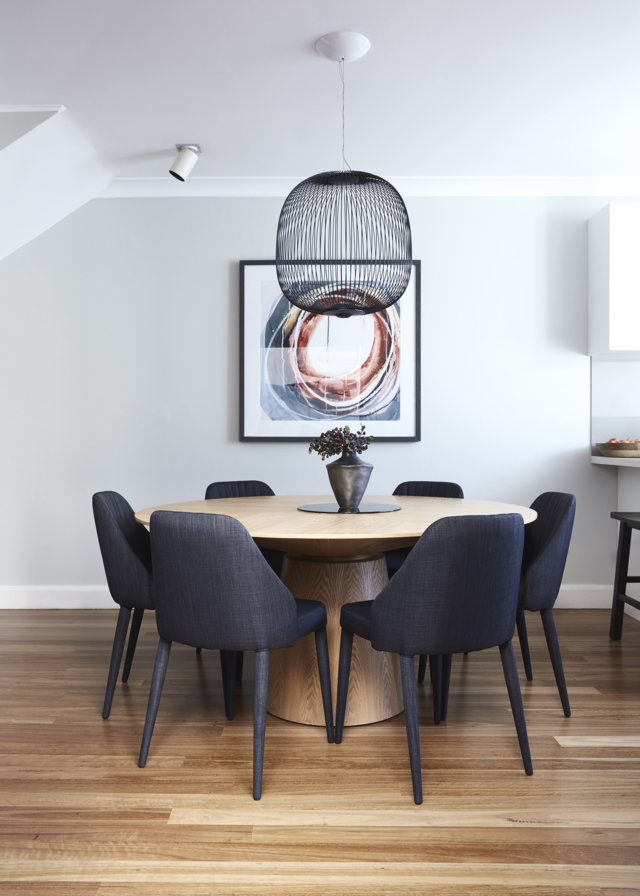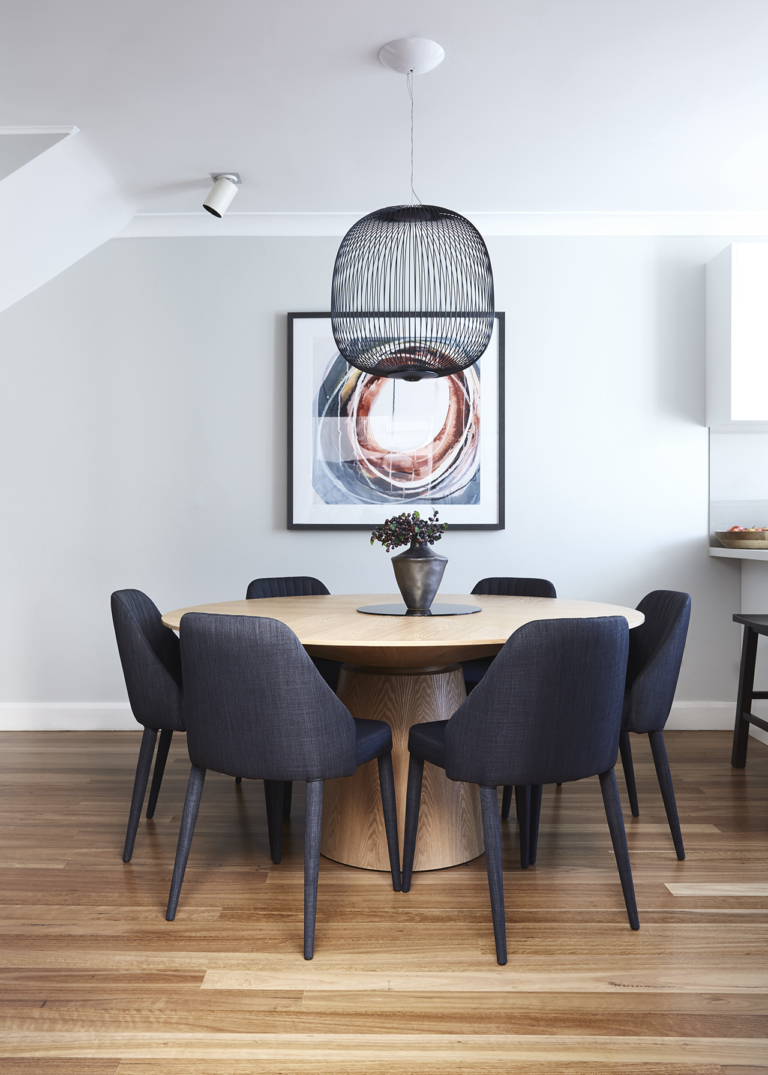 In the living area, and throughout the rest of the home, soft furnishings and stylish lighting play a key role in creating a homely yet modern feel. "In terms of the furnishings, the owners didn't want anything too loud, fussy or polarising. They like minimal clean lines, no pattern and they also have a penchant for designer lighting," says Ioanna.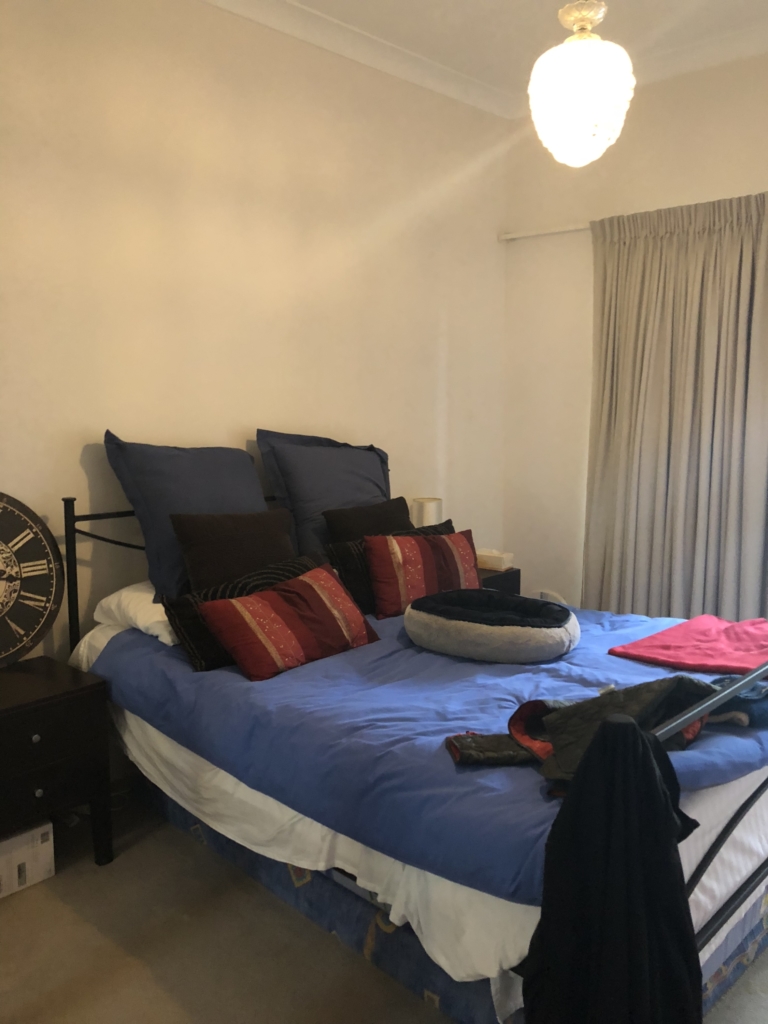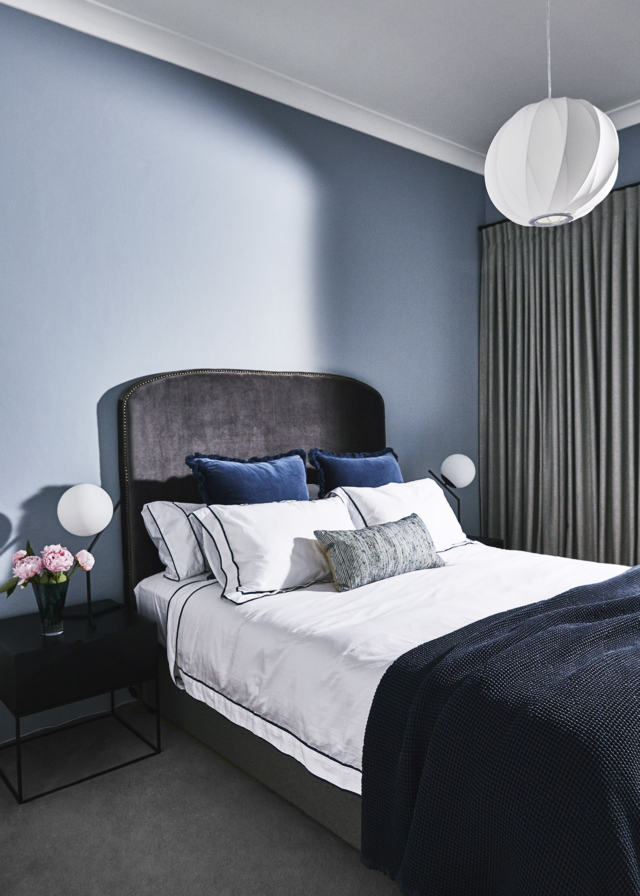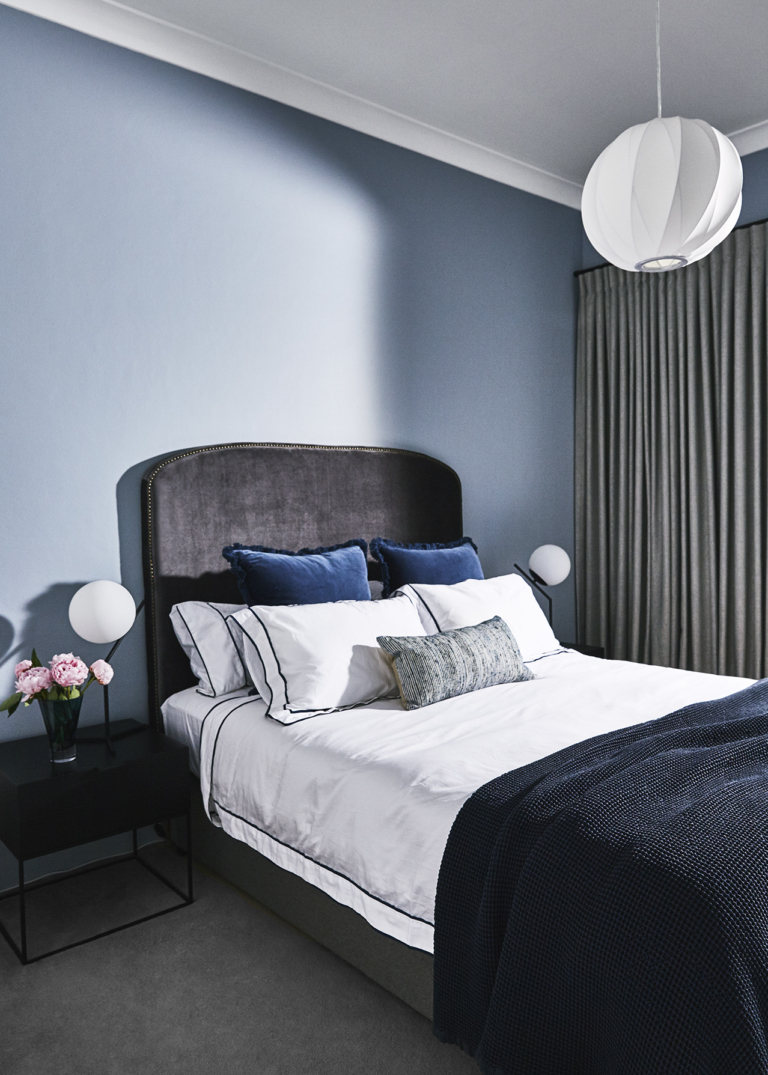 The couple's home office was freshened up too – the addition of a stylish but functional bookcase makes the perfect spot to style a personalised shelfie. "I get to know my clients and their lifestyles so we can tell their individual stories," says Ioanna.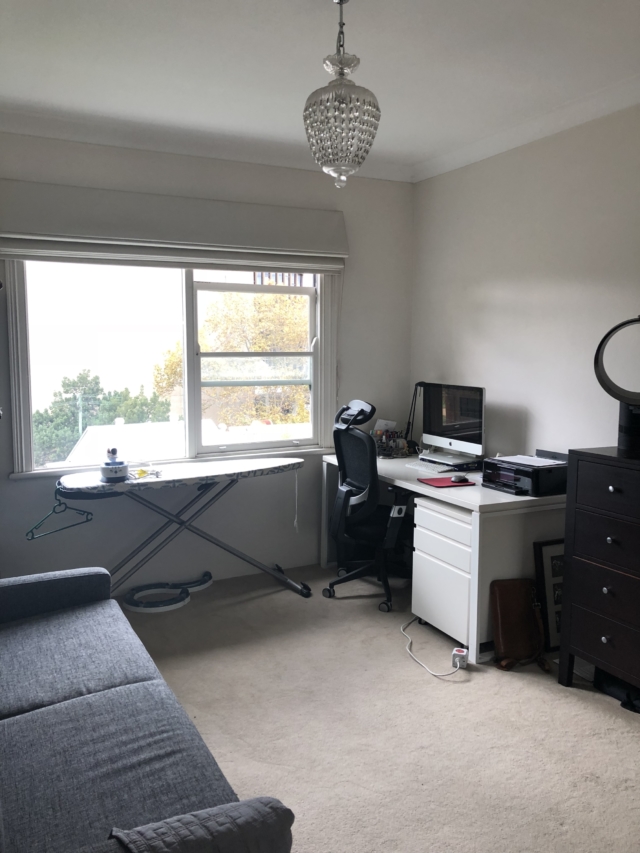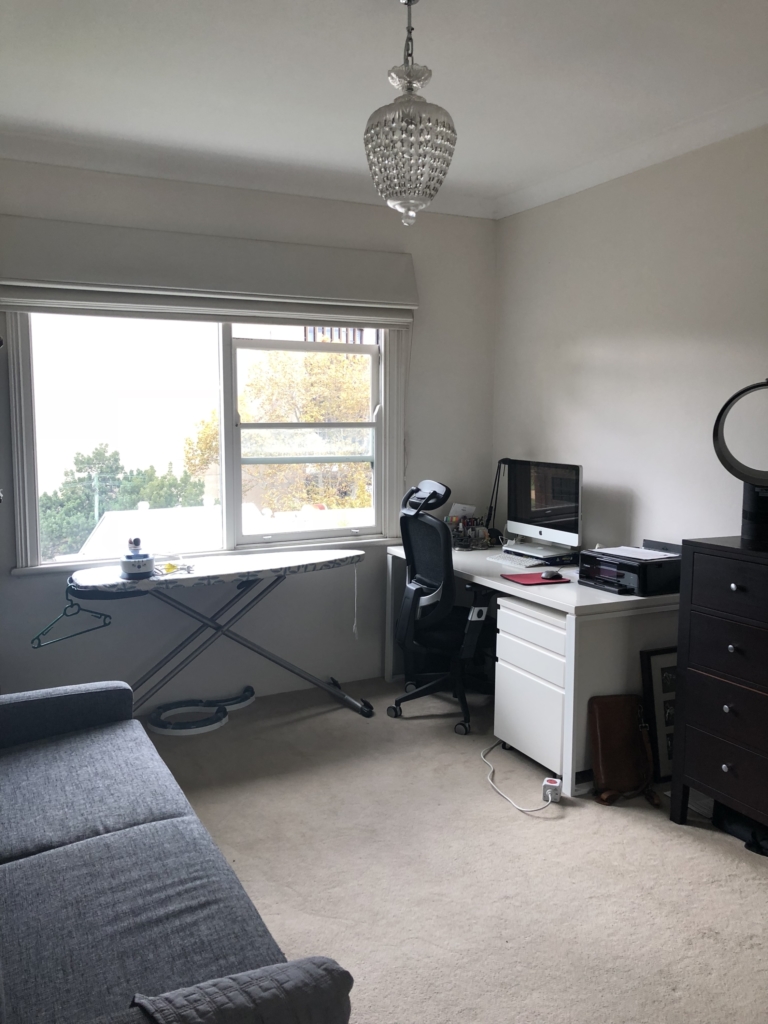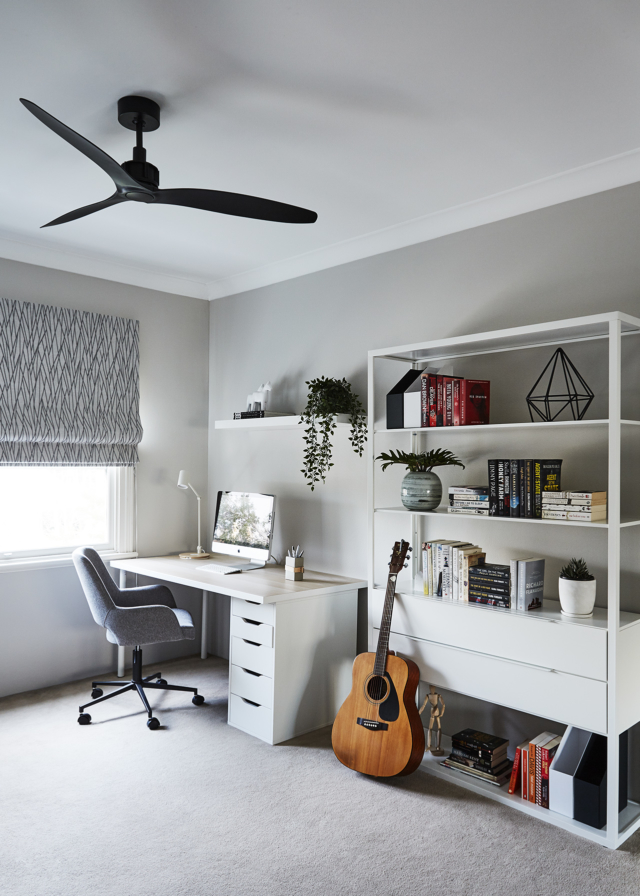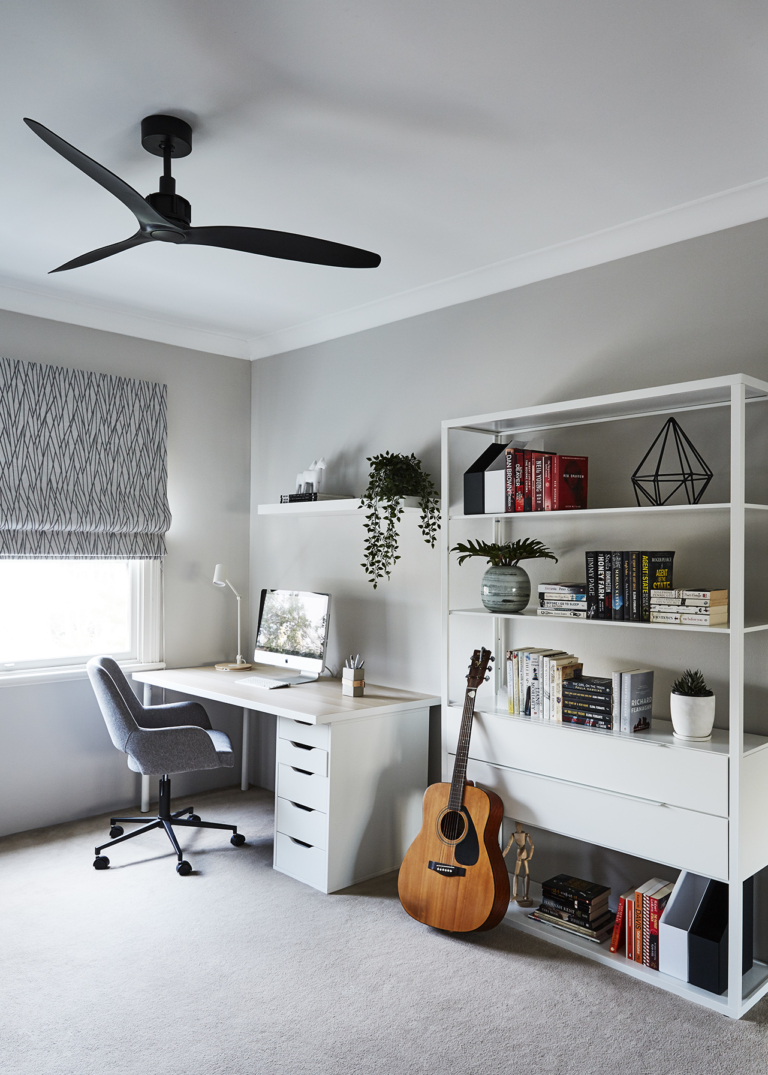 As for the another standout space, the compact master bedroom was completely overhauled too; a serene Monet-esque mural now hangs on the back wall. "It's probably my favourite room in the house. The Feathr custom printed Monet Tree wall mural is a show-stopper and once we sourced it, the rest of the palette took its cues from that," says Ioanna.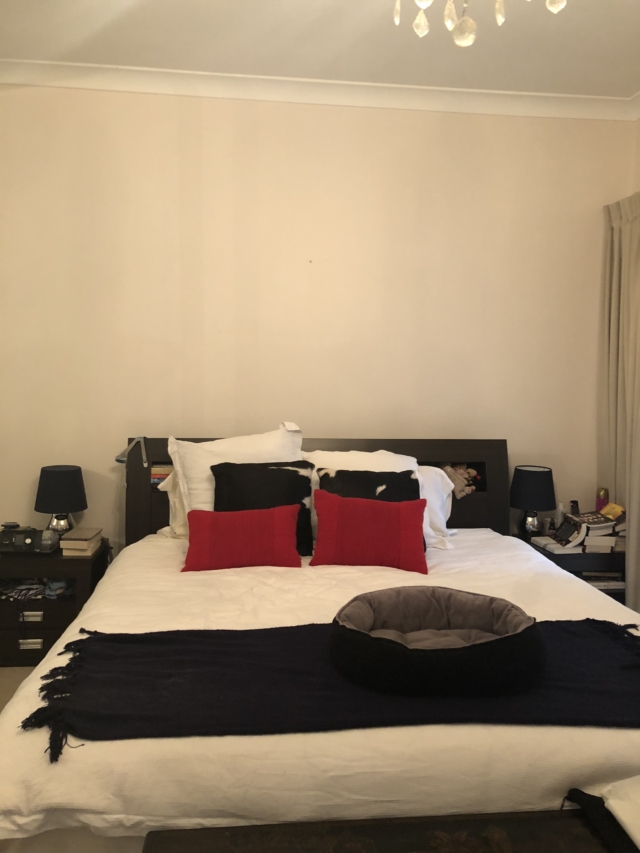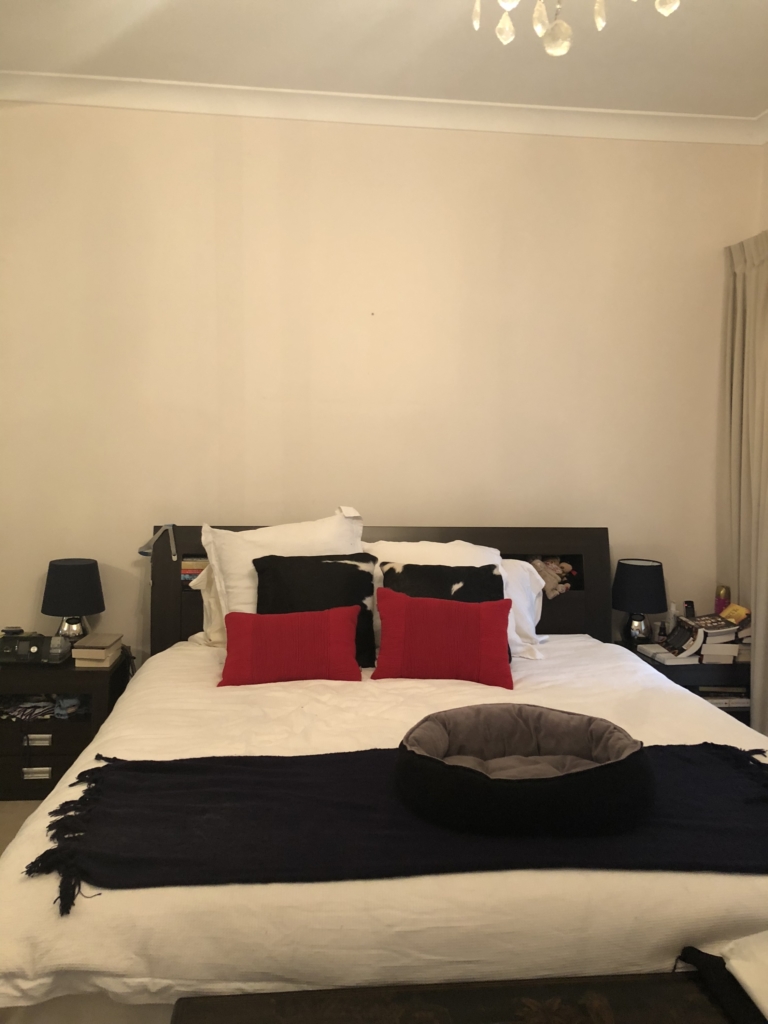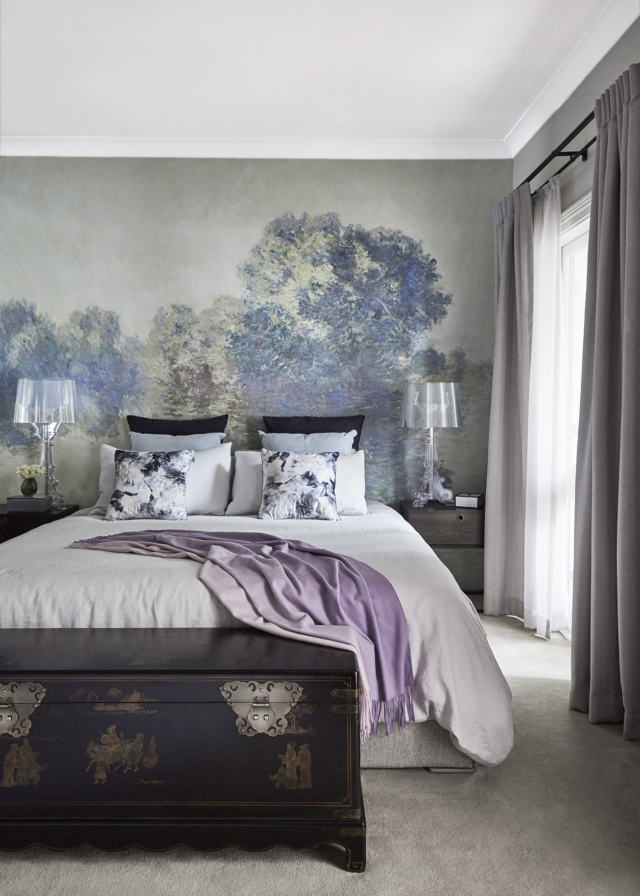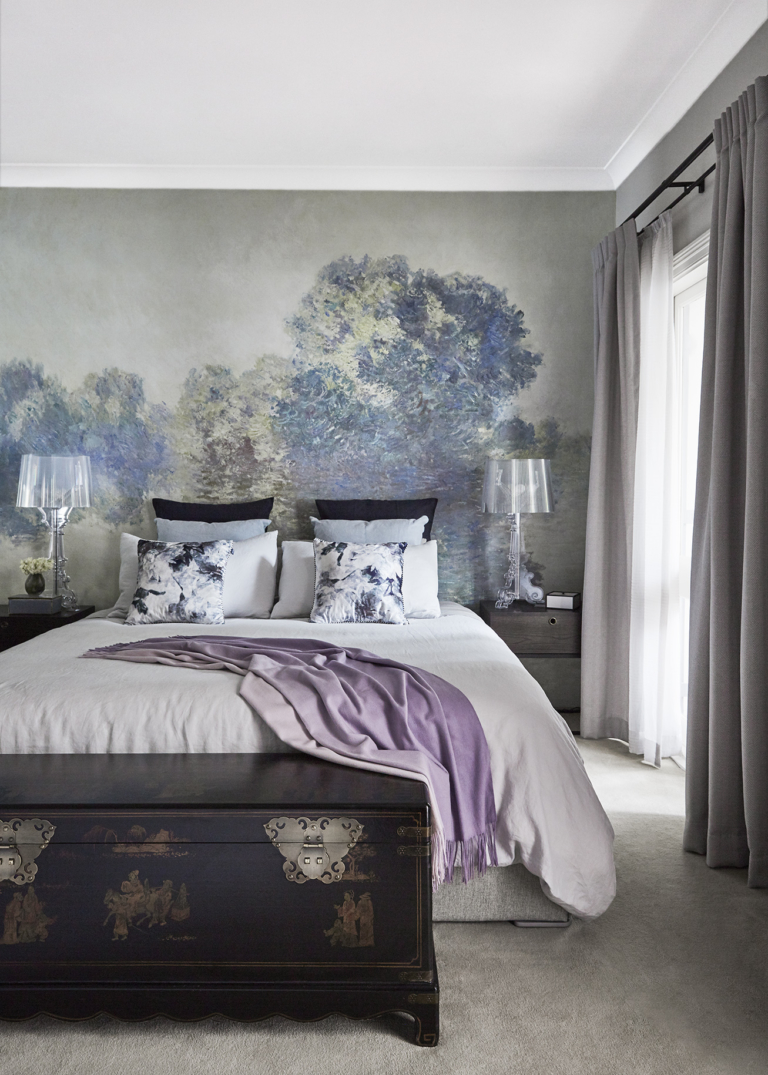 The mural is paired with dark furniture and the owner's Asian heirloom chest which doubles as a bench and storage at the end of the bed. The bedroom also has double French doors that open out onto the street. "On sunny mornings you can peel the doors back and let the silk sheers softly sway in the sun."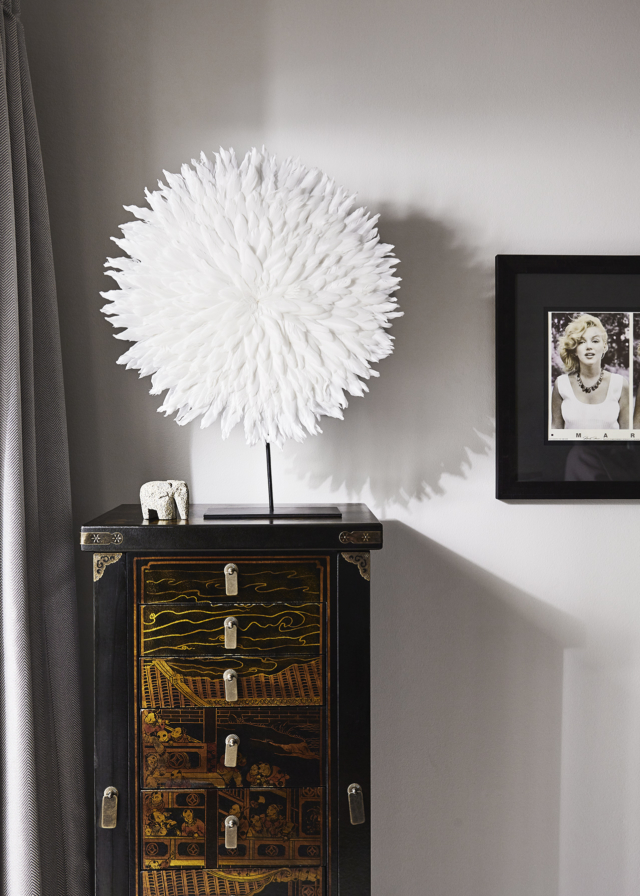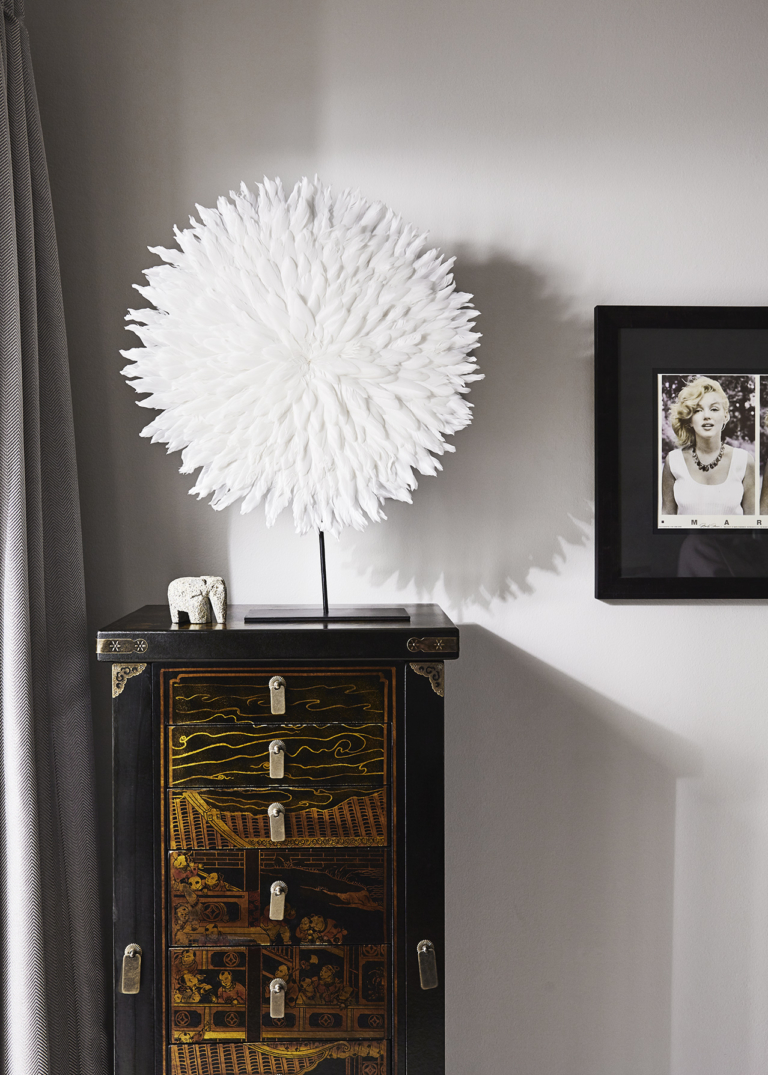 Photography: Amanda Prior
For more on Ioanna Lennox Interiors | Another townhouse transformation