Sydney Indesign (formerly known as Saturday in Design) is a boutique design experience in a league of its own and Interiors Addict is delighted to be a consumer media partner with Belle Magazine this year (15-17 August). It began over 10 years ago to create an event that allowed brands and suppliers to entertain architects and designers in their own space, with their own culture, in a design festival atmosphere.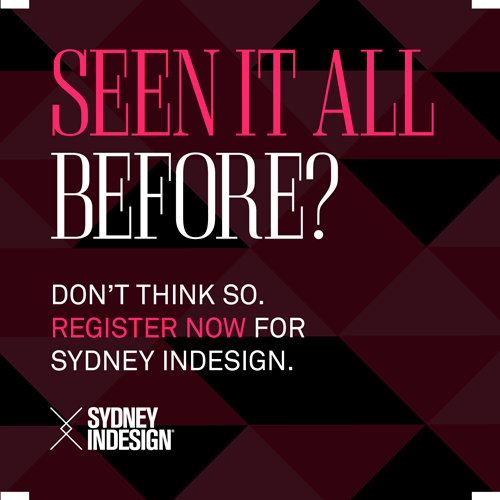 In 2013, the event has evolved into an immersive design festival that takes over the entire city. Sydney Indesign will showcase over 400 unique brands across 20,000 square metres, with thousands of architects, designers and creatives enjoying 40 unique locations over the course of a three-day program. Organisers Indesign Media Group have incorporated the best of the original Saturday in Design format, but redesigned it to allow better visitor permeation into showrooms and exhibition spaces, and introduced a centrally placed super studio, the Galleria. The result is an unprecedented, expanded program of creative collaborations, international guests, seminars, showrooms, networking events, installations, drinks, food, product launches and precincts.
The showrooms, the precincts, the buses
On Friday and Saturday, selected high calibre brands and suppliers such as Living Edge, Ke-Zu and Porcelanosa Group open up their showrooms and embellish their spaces with creative concepts, festive drinks and celebration of their product. This is taking place in the precincts of Alexandria, Chippendale, Eveleigh, Redfern/Waterloo and Surry Hills (downtown, village, central), with Sydney Indesign providing its customary free hop-on hop-off buses between all precincts on the Saturday, and stylish transport partner Uber supplying their private car service on the Friday.
The Project
As usual, they'll be running The Project, a creative-to-brand matchmaking service. Keen architects, designers and students team up with high-end brands and suppliers (both local and international, both commercial and residential) to create something fresh and dynamic together. It's a chance for brands and suppliers to have the best creative minds working their product to its full potential, and for architects and designers to show off their personal energy and design culture. The theme this year is 'Process'.
Launch Pad
Since 2006, the finale of design competition Launch Pad has been timed to coincided with the excitement of Sydney Indesign. Launch Pad celebrates the talent and diversity of the Australian design scene. It's a high-exposure platform for industry recognition, networking opportunities and offers mentorship to all finalists. Launch Pad 2013 has the fundamental support of founding sponsor Living Edge, major sponsor How We Create and transport partner Palamont for another successful year and for the first time, Launch Pad is excited to join forces with production partner, Workshopped.
Attending the event
Visitor registration is now open and there's been over 3,000 registrations in the first week! Visitors can register here to save time and skip the queue on the day. Everyone who pre-registers goes in the running to win amazing prizes – they just need to also visit four showrooms during the event.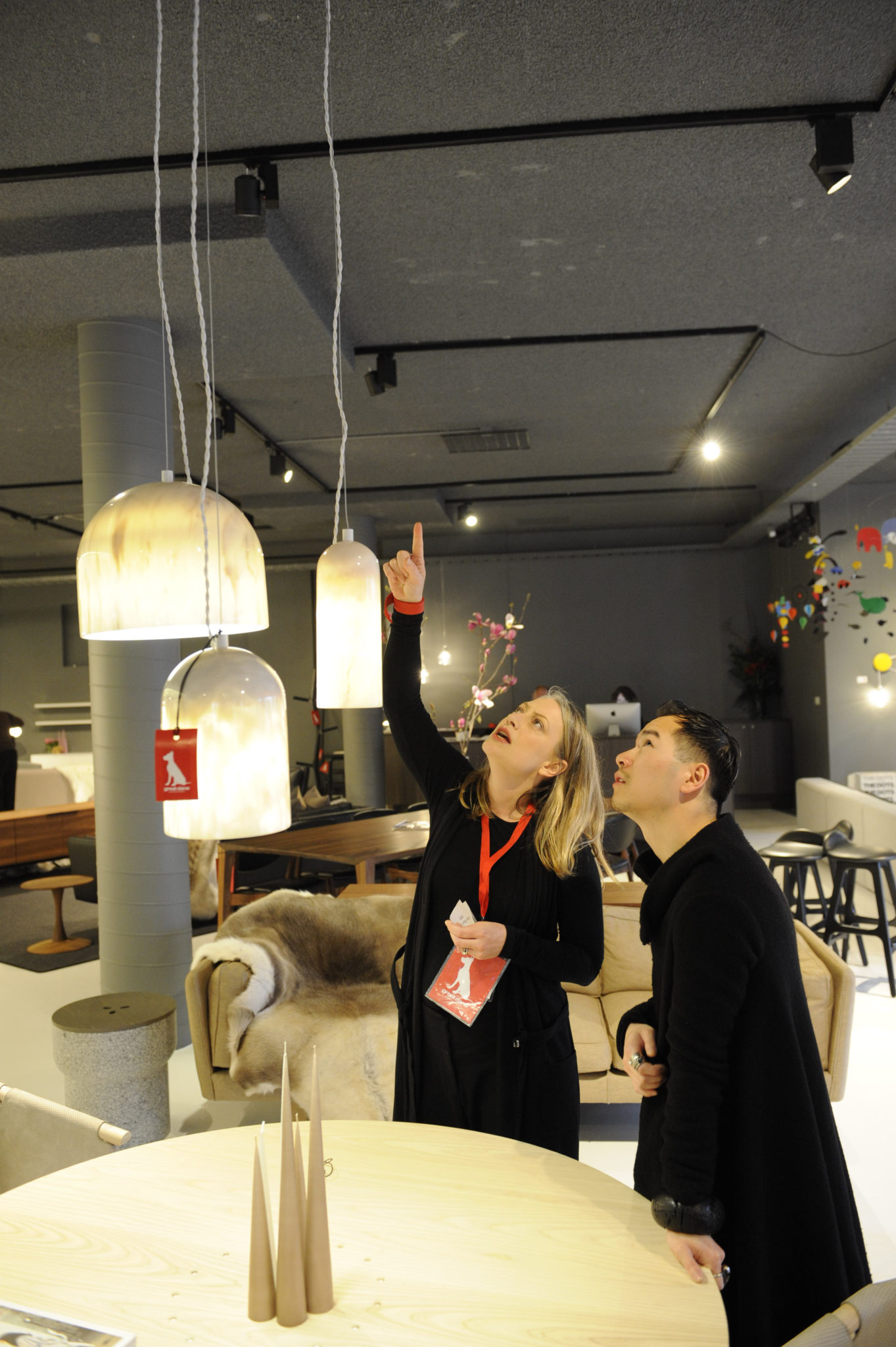 International guests
The first of the confirmed international guests are the Bolon sisters – Annica and Marie Eklund, famed for an outstanding decade at the helm of their third generation family business, including collaborations with the Campana Brothers, Jean Nouvel and Italian fashion house Missoni. At Sydney Indesign, Annica and Marie will be hosting presentations and giving insight into their own work and thoughts on wider issues in the design world.