Woo! Social Club is a new co-working space in Sydney's Surry Hills, designed by Studio 1 Interiors, and housed inside an expansive warehouse with an abundance of natural light. "Industrial meets green was the theme created for this space and with a lean start-up budget, and a tight deadline, many pieces were sourced secondhand," says interior designer and stylist Laura Downie.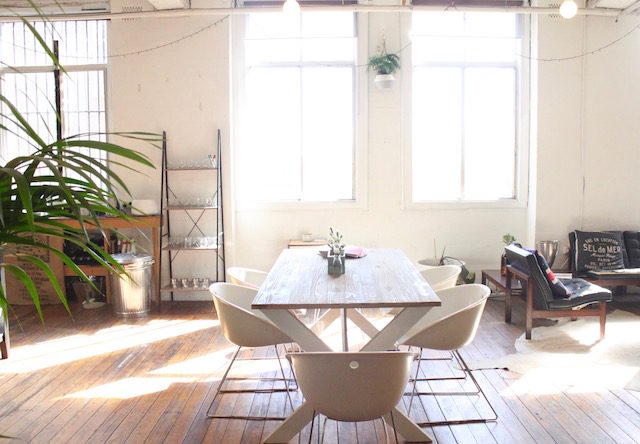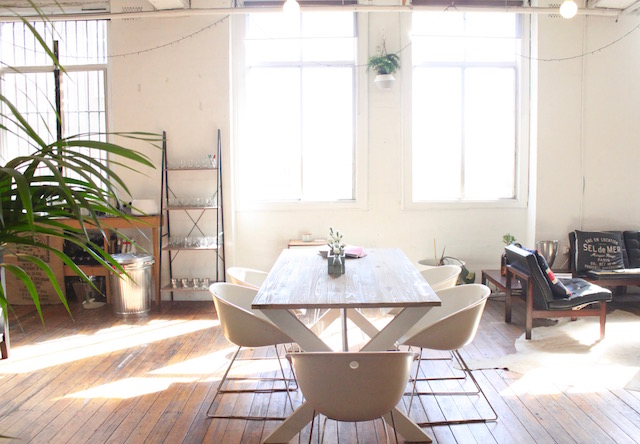 "It was a pleasure to work on a project where we could re-use, recycle or repurpose pieces of furniture from around Sydney – all of which I think contributed to the overall finished look of the space. And so much fun was had sourcing them too! It's always nice to meet the previous owners and hear the history of a piece before bringing it into its new home," says Laura. Secondhand cork floor tiles were repurposed into a huge cork board wall, old trestle tables became share desks and crates were fashioned into pot plant stands.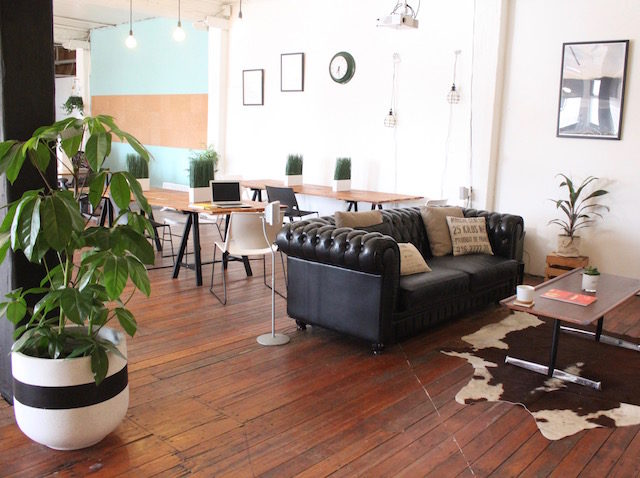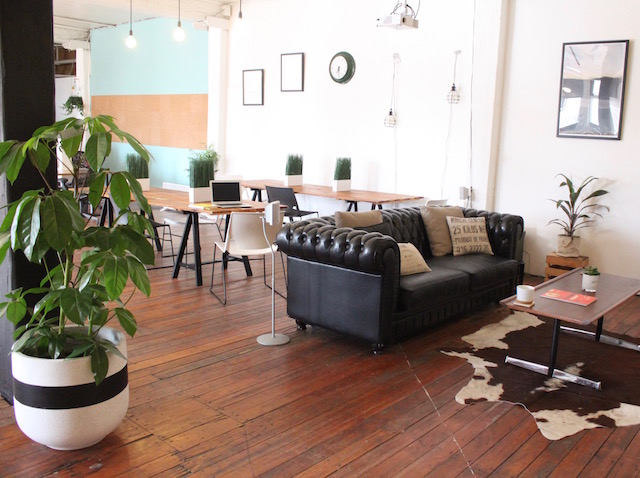 Other notable features include a cow hide rug and a secondhand Chesterfield sofa. "These items help zone different areas in what is a large open space," says Laura, who introduced a pop of colour in the form of a painted feature brand wall too. "The sign writer is booked in but is yet to do the job!" says Laura.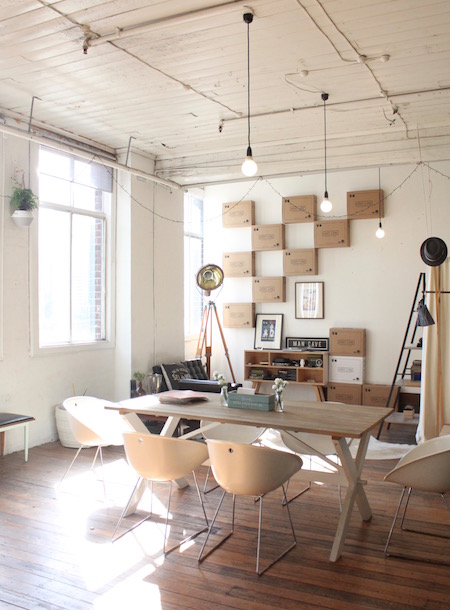 Aside from natural textures, the space also features an abundance of plants – the perfect finishing touch. "All that natural light and timber called for plants and lots of them. I'm not sure I shall ever tire of plants," says Laura who enjoyed the creation of the space so much that she has taken a desk for herself. "I love the opportunities and friendships that come from local collaborations between people who love what they do."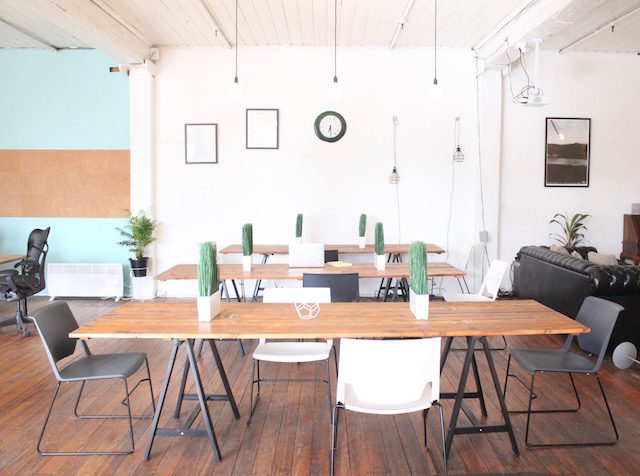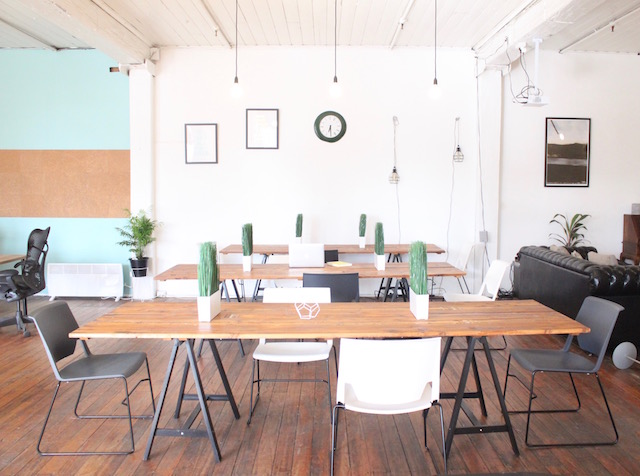 Woo! Social Club casual desks start at just $50 per week and event space hire from $300 for up to four hours. See here for more and check out more of Laura's work here.