How can you not smile if you have one of these to look at on your wall every day? They're screen printed by hand by Julie Palmer of olive & joy, and inspired by her baby daughter Willow. How nice is that?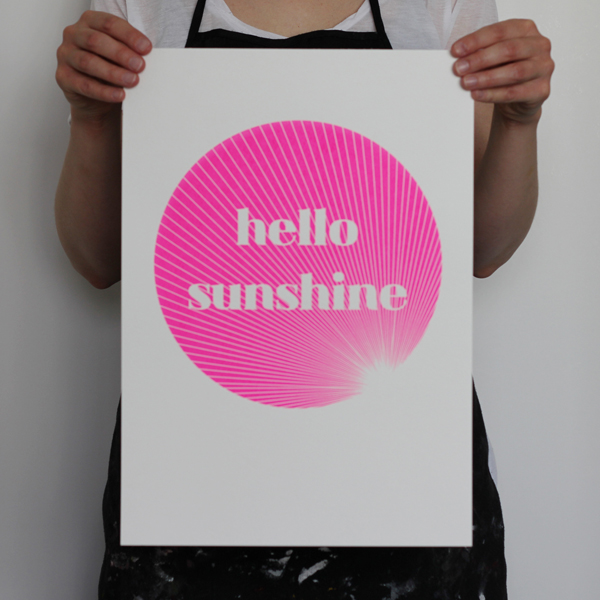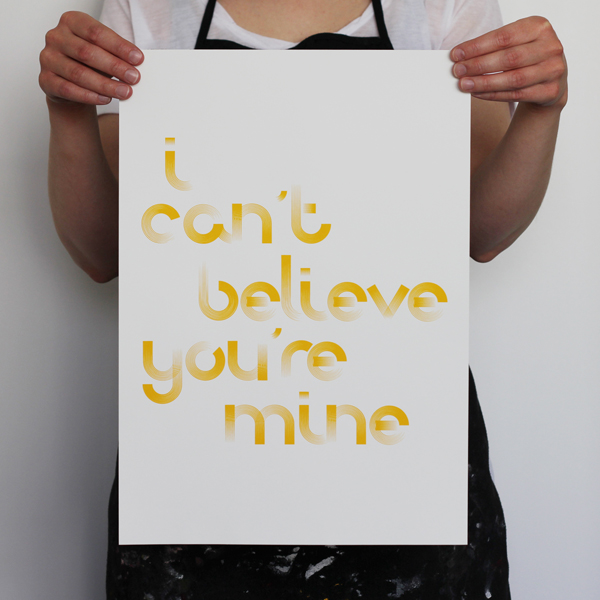 They're printed onto acid free paper using eco friendly non-toxic inks. "They would be great in a child's room but in designing them I kept in mind a broader appeal. For example the "I can't believe you're mine" works for your baby as well as your lover," says Julie . "I will be working on mixing some new colours to print in future too."
They're $29 each and available online.