Brrrrrr the first day of winter certainly has arrived with a bang, at least in the southern states! With the colder, shorter and darker days under way, making sure your home is well prepped can truly make or break your winter happiness. Whether you like it or not, winter is here to stay for the next few months, so it's important to make some little changes to your home now and create your own cosy haven before hibernating for winter.
Justine Wilson, Director and Principal Stylist at Vault Interiors shares her top winter styling tips, "Since we tend to spend a lot more time curled up indoors than any other season, your home needs to feel extra inviting and comforting. Making a few changes around the home can also help with your energy bill, so try bringing in large rugs, runner rugs for cold floor hallways, introduce thick curtains and bring out the winter doonas to feel warmer without turning up the air con."
6 styling tricks for the cooler months
1. Bring the outside in – Fight off the housebound feeling by bringing in fresh flowers, succulents or floor standing plants that will breathe life into your home, can assist in filtrating the air, and they look amazing! By bringing the outdoors in, you are also less likely to open windows so less likely to feel the cold chill.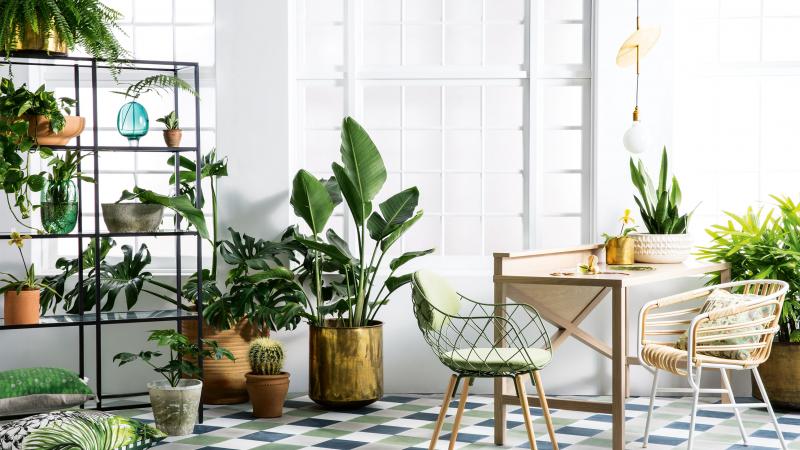 Image source: Inside Out
2. Layer to create a cocoon-like space – Winter is all about comfort, so choose a variety of different textures and fabrics to trap heat inside. Heavy thick curtains will also help contain warmth. Layering throws, blankets and cushions on your bed and sofa will instantly warm up your rooms and help you get cosy. For a plush looking sofa, mix fabrics such as wool, faux fur and velvet for a really glam winter look. Ensure you have enough storage solutions (such as baskets) to store extra throws and blankets, it's good to have them at the ready in your bedroom or living room and they can still present well if placed in the right basket.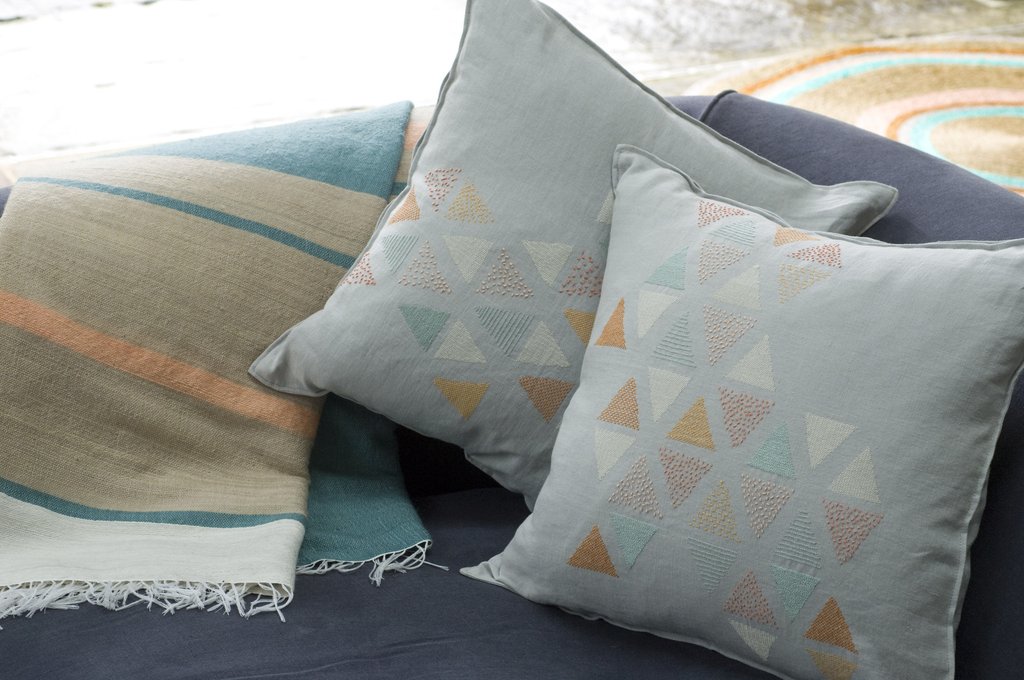 Image source: Oates & Co
3. Add warmth to your interiors – Adding warm coloured tones to your décor is a great way to bring warmth to your interior. Select rich tones, which are also on trend and lux, such as copper, burnt orange and mustard, and maroon. These deep tones are great for winter styling and in contract to summer months; these changes alone can completely freshen up your interiors! This is also a good time to introduce the depth of colour to feature walls to make your home feel more intimate and dramatic. Having a visually warm palette will enrich all the senses.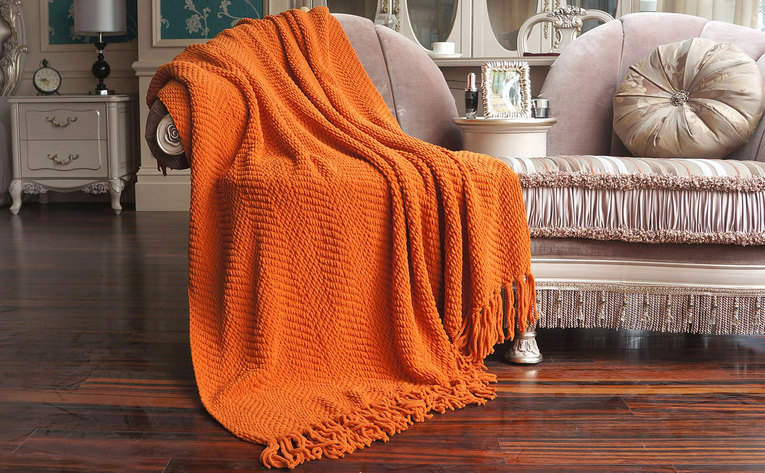 Image source: Pinterest
4. Accessorising with colour pops – If you prefer not to paint or wallpaper something permanent, you can introduce colour through accessories, blinds, cushions and rugs. Metallic pops like gold, copper and brass will also add a hint of drama and a feeling of richness. Think about accessories, vessels, candles or small occasional furniture like side tables.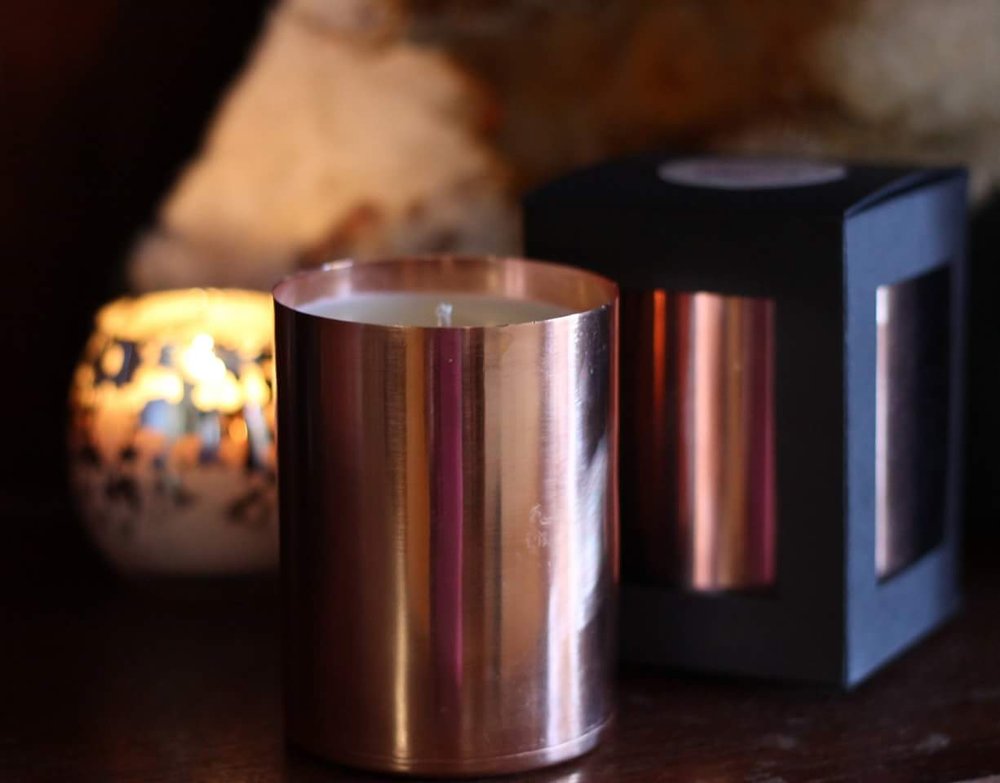 Image source: Voliere
5. Brighten up your mood with lighting and beautiful scents – Soft lighting will help to make your home feel brighter in the cooler months and in turn, lift your mood too! Table lamps and floor lamps are essential as the light is murkier and darker in winter, so you will need the warm glow of a statement table lamp. Candles are also essential to resist the urge to turn on every light in the house. Candles also assist in masking damp or unpleasant smells that come with having a house shut up tight during the gloomy weather.
Image source: West Elm
6. Rearrange your layout for a fresh mind – Orient items in a way that maximises the heat from fireplaces or heaters. As you won't be opening doors or windows as much, you can place sofas, armchairs or consoles in front of these otherwise dead spaces. This may double your feeling of space as you wouldn't normally opt for blocking access, but in winter is not such an issue. It will allow you to get creative and refresh your living and bedroom spaces. A fresh mind and a happier, warmer home!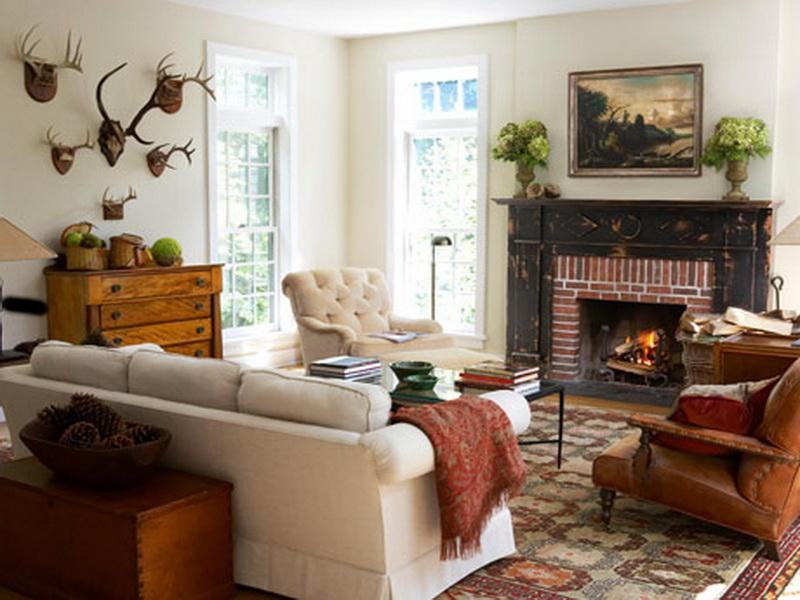 Image source: Lux Hotels
For more information about Vault Interiors and the styling services they offer, visit www.vaultinteriors.com.au